Hello!  I'm Lorraine.  I am the proud mum to two little girls.  Miss A is five and Miss I is embracing her terrible twos!  I am also lucky enough to be part of my partner's daughter's life, Miss O.
As well as being a mum I am a travel PR and work flexible hours to ensure I get to spend some time during the week with my babies.  Part of my job is travelling and I love to travel so this is great but being away from the girls for a week at a time breaks my heart.
My blog is still very much in the infant stages and I am still working out how I dedicate the time that I want to give it.  I want to write a blog about my family but without it becoming part of the children's lives.  My blog has also dipped its toe into food as I LOVE IT!  My main aim is to parent face to face with them and not through the screen of a phone.  Also I don't post photos of my children's faces as I don't think I should decide if they have their faces plastered over social media – that is a decision they can make when they are older.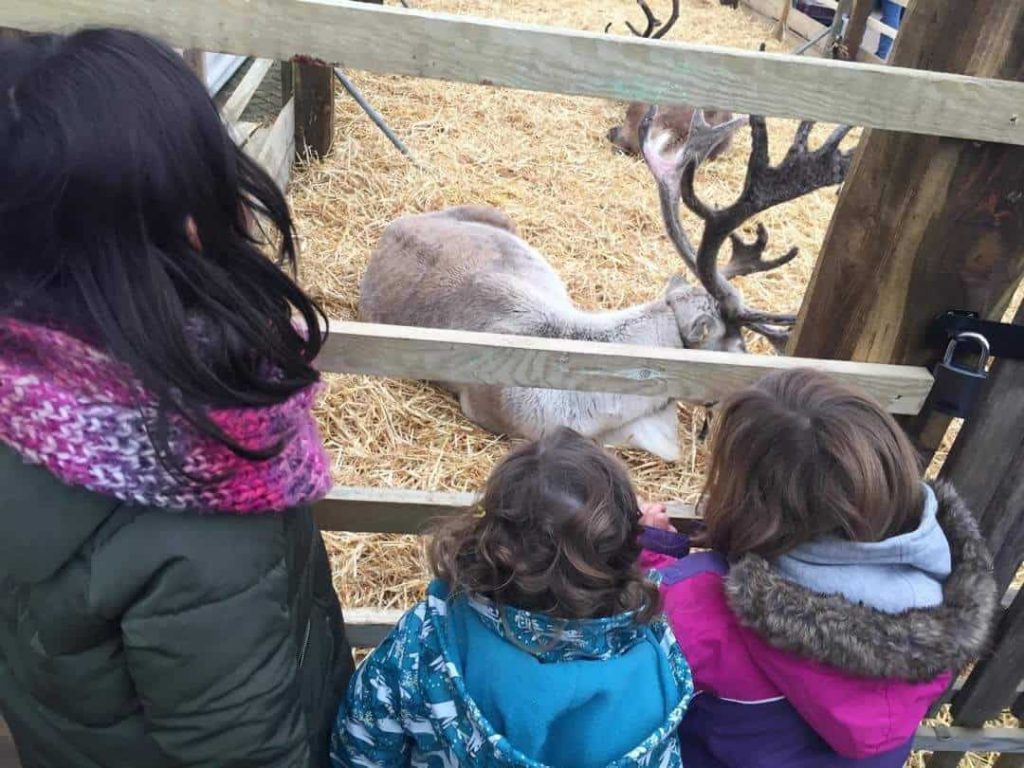 Q. Why did you start blogging? 
I wanted to document my ups and downs during my journey through motherhood.  When I travelled in my twenties I was too busy having fun to write a travel diary but my friend I travelled with did.  I am so envious that she has all those memories and feelings down on paper to read and share. This blog will hopefully become a diary for the girls to read when they are older and give them a different look into their childhood. Also, I love writing.  My main problem is finding the time.  But that is just a slack arse excuse right!?
Q. Were you inspired by anyone to start blogging – if so, who?
My best friend, Samantha.  She doesn't blog but she wrote that travel diary and I wanted to do the same with the next adventure in my life, motherhood.  It just happens that writing a blog is now then done thing instead of writing a paper-based diary, and also opens up new connections and support.  I am a believer in parents supporting each other.  We are all just bumbling along trying to work out what the fuck we are doing!
Q. How long have you been blogging?
This blog has been rumbling on for a few years and I think I am now in a place to really up my game.  I have found motherhood challenging in many different ways and that has held me back from sharing as I thought I could.  Now seems to be the right time to pick it up again.  My children aren't babies anymore and I feel a lot more emotionally ready to share…
Q. Best parenting advice you've ever received (is there such a thing?!)
This came from my 'at the time' sister in law, Natalie.  She said set a good routine like a jelly.  It will wobble from time to time but it will always bounce back!  This has proved to be true so many times especially with the bedtime routine.  They know it and even if they have a night/weekend/week off they also jump back into it.
Q. What are your parenting bugbears?
Oh jeez!  I have hundreds…where to start… Here are the top three:
1. Competitive parents.  Yes I am sure your little one is amazing at everything blah blah blah but I believe they are all different and will do things when they are ready.  So there!
2. Children running riot in soft play.  I am the slide police!  If parents aren't going to stop their children from running up the bloody slide then I will!
3. Health visitors.  Don't try and plot the progress of my children on a graph!  In the early days of parenting especially with Miss A I found that I was really hard on myself and had no idea what I was doing.  What I expected from a health visitor was support not judgement.  I quickly decided to stop attending 'weigh in' and stop beating myself up!
Q. What advice would you give to new parents?
Trust your instincts and do what is right for YOU and YOUR children.  No parent knows exactly what they are doing; some are just better at others then others at hiding it!
Q. What advice would you give to parents thinking of starting a blog?
Time! Devoting the time to a blog to keep it updated and relevant is far harder than I ever imagined.  As a working mum I want to use my time away from work with the girls so my only time to write is after their bedtime.  However, until I can afford a cleaner/cook/ironing lady I have a million jobs to sort out, oh and Netflix doesn't help either!
My advice would be to think about how much time you can really give your blog and try to fit that time into your day/week.
Q. What are your favourite blogs (parenting or otherwise…)?
I tend to dip in and out of various blogs.  Best for family travel is Tinbox Traveller – I am sure she is super woman as she is always on the go!  My favourite travel blog is Charlotte's Travel Journal. Charlotte is just starting out travelling and really captures the excitement of experiencing new places for the first time.
Q. What are your tips for a successful blog?
I have no idea but if anyone knows then pass them on…
Three things you didn't know about me;
1. My guilty food pleasure is chicken super noodles on toast covered in cheese #notevensorry
2. I fight with the black dog #ifyouknowyouknow
3. I like my gin to be Hendricks with Elderflower Fever Tree and a slice of cucumber!
You can find me at the following;