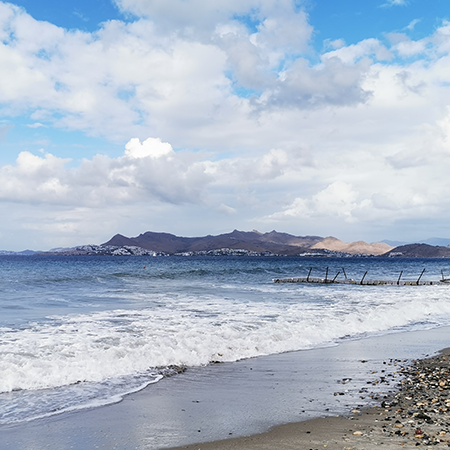 3 tips for preparing your home for summer
A

though it's only March, summer has a habit of creeping up on us. We're minding our own business, getting the kids ready to go back to school and enjoying the glimmer of the spring sunshine, and then summer arrives!

If you want to get into summer prep early this year, you're not alone. In this blog I'm going to outline 3 tips for preparing your home for the summer months…
Get your Air Conditioning ready/cleaned/fixed
Getting your air conditioning serviced is one of those chores that most people put off continually. It's not exactly an exciting prospect, and can be one of those things that just never gets done. 
An air conditioning system that contains dust and mould can be detrimental to your family's health. The air you breathe should be as clean as possible, so getting your air conditioning system serviced is important.
Plus, if your air conditioning breaks halfway through the summer, you will then have to contact Emergency AC Repair services. Although these services are reliable, it can be annoying to have a broken AC during summer time!
Clean out your kids' wardrobe
All mums know that summer clothes that fit perfectly the year before, rarely fit again the same the year after! With young kids and growing teenagers, it can be challenging to squeeze them into last year's summer outfits when the warm weather rolls around! This results in panic-shopping for shorts and t-shirts for your kids to wear when they are playing out with friends or on the beach.
To avoid this, make sure you clean out your kids' wardrobes and drawers nice and early, bagging up all the clothes that don't fit any more for charity or selling online. This gives you plenty of time to find new clothes that do fit, just in time for summer.
Make plans with family
We all know too well that schedules fill up super fast in the summer. By the time summer actually arrives, we're usually booked up with holidays, family visits, summer camps, activities and work commitments. This sometimes mean we don't get to see the people we would love to spend time with, simply because it's all left too late.
Now is the best time to start organising plans with family. The coronavirus pandemic stopped us from spending time with the family members we love most but now that rules are beginning to be relaxed, we can make plans to visit, take trips with, or simply hang out with family.
Putting these dates in the calendar will mean that, no matter how much your schedule gets crazy in the summer, you'll be making time for those who matter most.

*This is a collaborative post.