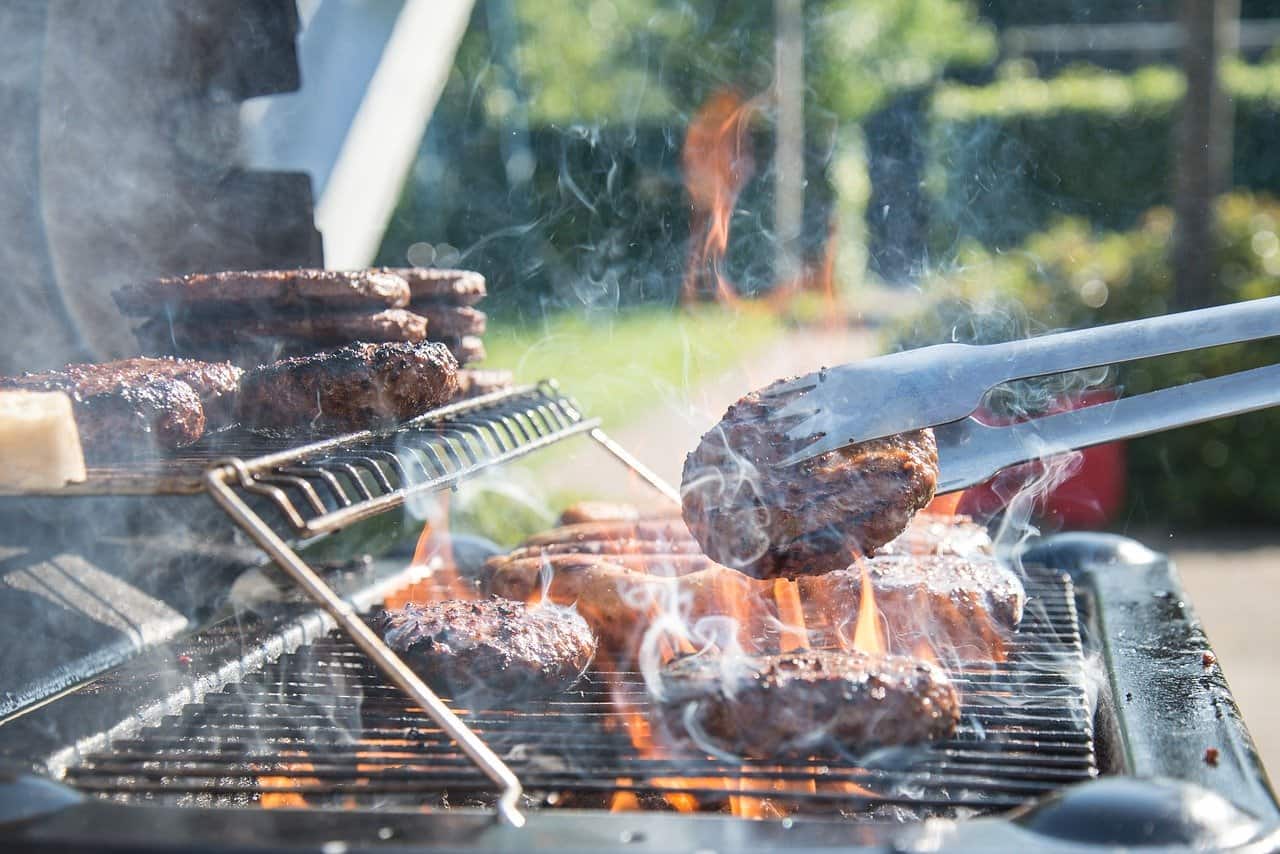 6 tips for the perfect BBQ
It's that time of year again, where proud husbands and shirtless dads slave over a firey stove ready to serve up burnt bangers and juicy burgers. That's right, it's BBQ season!
Are you looking to up your BBQ game this summer and impress your family and friends with some delicious new recipes? Put your skills to the test with these simple tips on how to have the perfect BBQ.
Smoke adds flavour
You'll actually get a better flavour if you don't use a gas grill. In fact, most bbq-ing experts like BBC's chef Valentine Warner say that smoke should be considered an ingredient. Try his delicious recipe for barbeque sirloin with chimichurri sauce. You can choose the perfect balance between coals and woodchips to fire up the grill instead of gas cooking.
Wood chips
Wood chips are a great addition to any BBQ. They will produce more of that delicious smoke when added to the coals. To get the best effect try soaking them in water beforehand, for at least an hour. Wrap them in aluminium foil and then add them to your grill. 
If you fancy becoming a connoisseur of wood chips, then you ought to know that chips from fruit trees make the best BBQs. If you don't see yourself foraging in a forest, don't worry you can buy them here online. 
Don't check the temperature repeatedly
Don't check the temperature more than every half an hour because the BBQ will cool down significantly every time you open it. Unless you see six feet flames, leave it to heat up for half an hour. It's a slow method of cooking so don't wait until you are hungry to start the BBQ.
Line with aluminium foil
This is to avoid a bigger clean up at the end! The best idea is to leave it on for half an hour to melt the grease and then use a brush to clean it off. Don't throw grease and ashes down the sink as this could cause damage to your pipework or leave you with blocked drains.
Proper Air Circulation
For the food, meat, fish or vegetables, to cook evenly it needs to have proper air circulation. Don't overfill the BBQ, make sure you leave enough space for each item. 
Wait until the fire goes out before adding food
If you're using lighter fluid or firelighters, make sure the fire has gone out before you start cooking. Otherwise, this could give your food a strange flavour. It's time to add the food when the charcoal is a grey ash colour and still slightly glowing red. Now you're ready to add your favourite meat and vegetarian options. Check out these fabulous BBQ recipes online.

*This is a collaborative post.