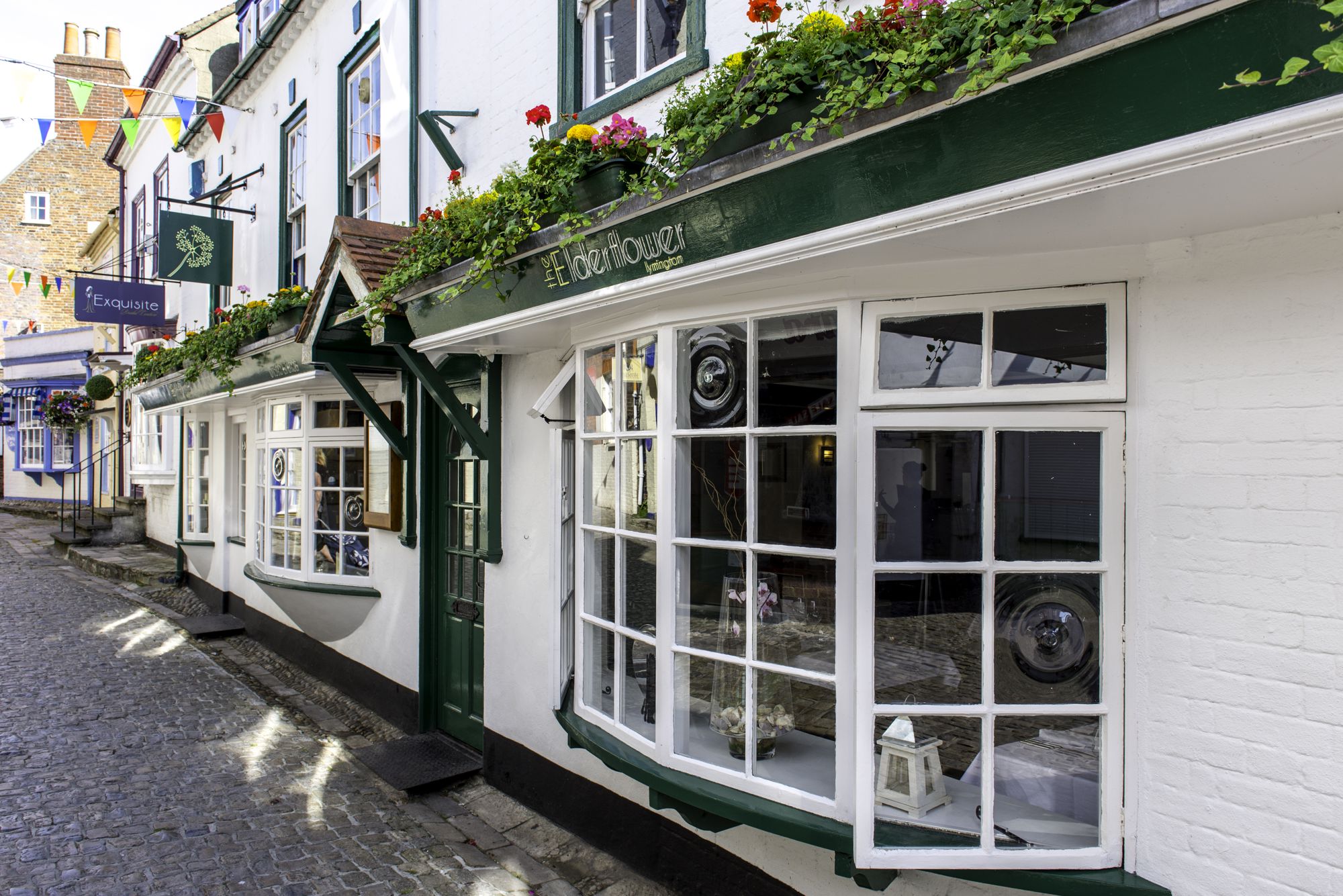 A night at The Elderflower Restaurant, Lymington
The award-winning Elderflower, is a quiet unassuming restaurant situated down the beautiful cobbled street leading down to Lymington Quay, Hampshire.
We first learnt of The Elderflower restaurant when First Dates Fred visited on TV show 'Remarkable Places to Eat' and ever since it's been on our list of must-visits. It was mission accomplished when I booked a surprise trip for Stuart's 40+1.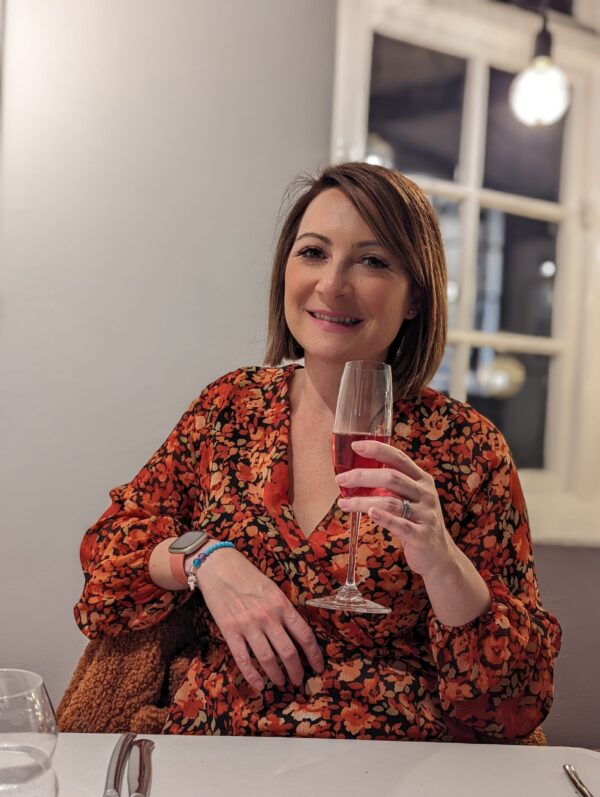 I booked us the seven course tasting menu and it was truly, truly delicious. Not only did each course look too good to eat, but all of the flavours were exceptional and the atmosphere of the restaurant and the service of all of the waiters/waitresses was top standard. We even had the owner, Marjolaine Du Bourg, serving us some of our courses. She was welcoming, exceptionally knowledgeable and very humorous!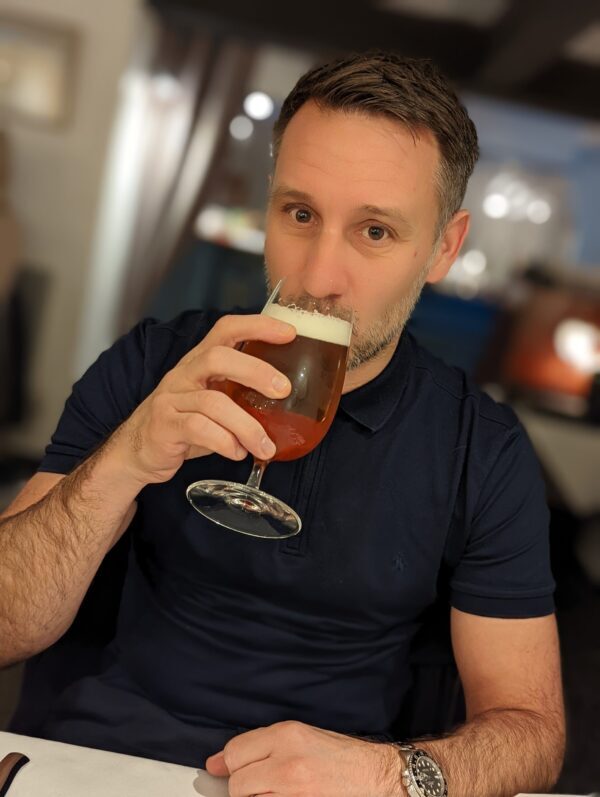 I love tasting menus as I push myself out of my 'eating comfort zone' by sampling things that I would never, ever dream of eating usually.
Our appetiser was crusty, warm bread with hand churned butter, why does bread and butter always taste so good at restaurants?!
Our first course was a Halibut Brandade with cauliflower puree, pickled cauliflower and an onion bhaji. Fish not being my first choice of meat, I did take a deep breath before tasting it but I didn't need to worry – the flavours were a total taste sensation. Second up was steak tartare with the most amazing setting to the top; it looked like a sheet of ice but the servers informed us it was in fact potato glass!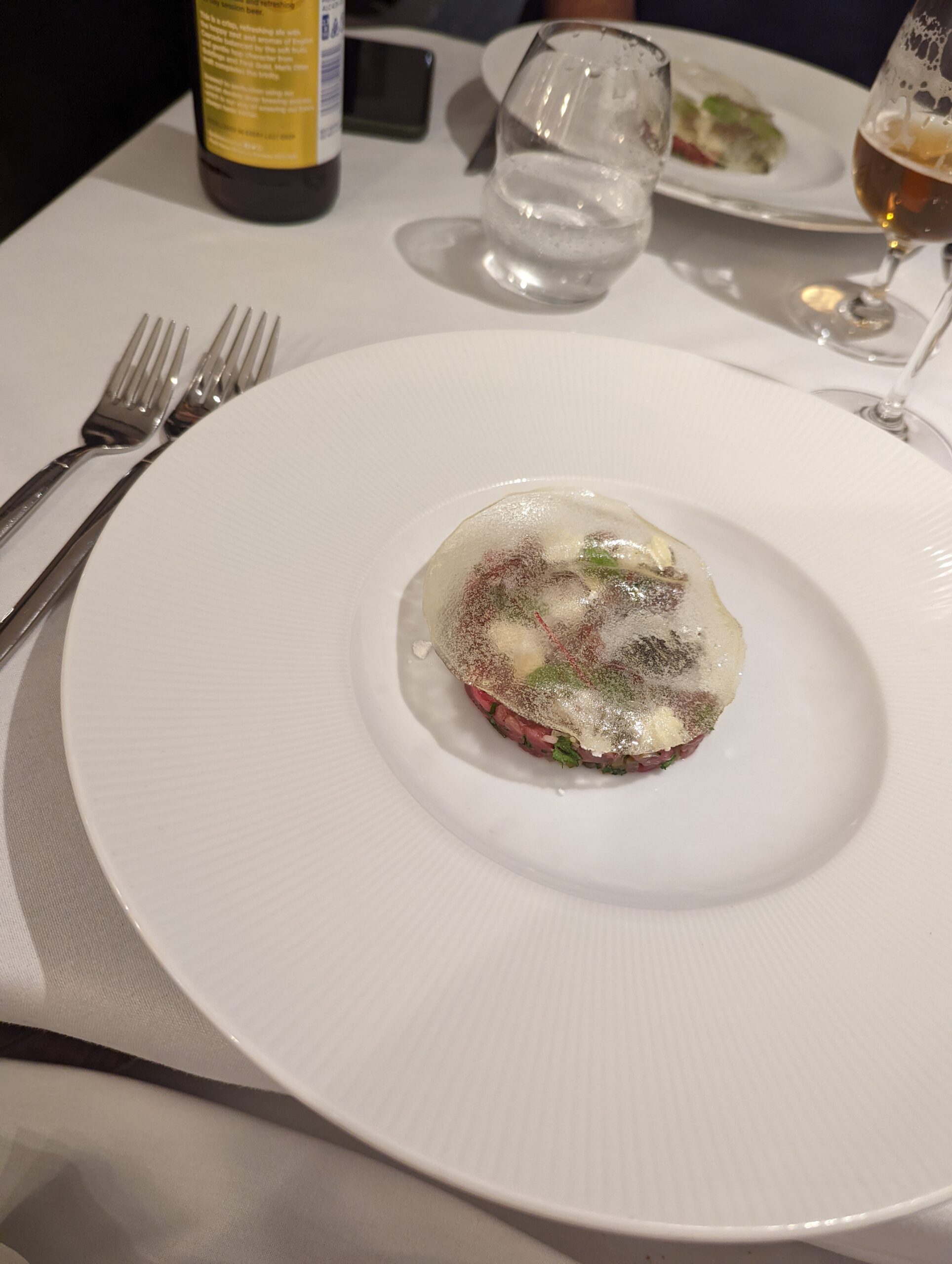 Autumn truffle linguine followed, along with the catch of the day which was sautéed baby squid.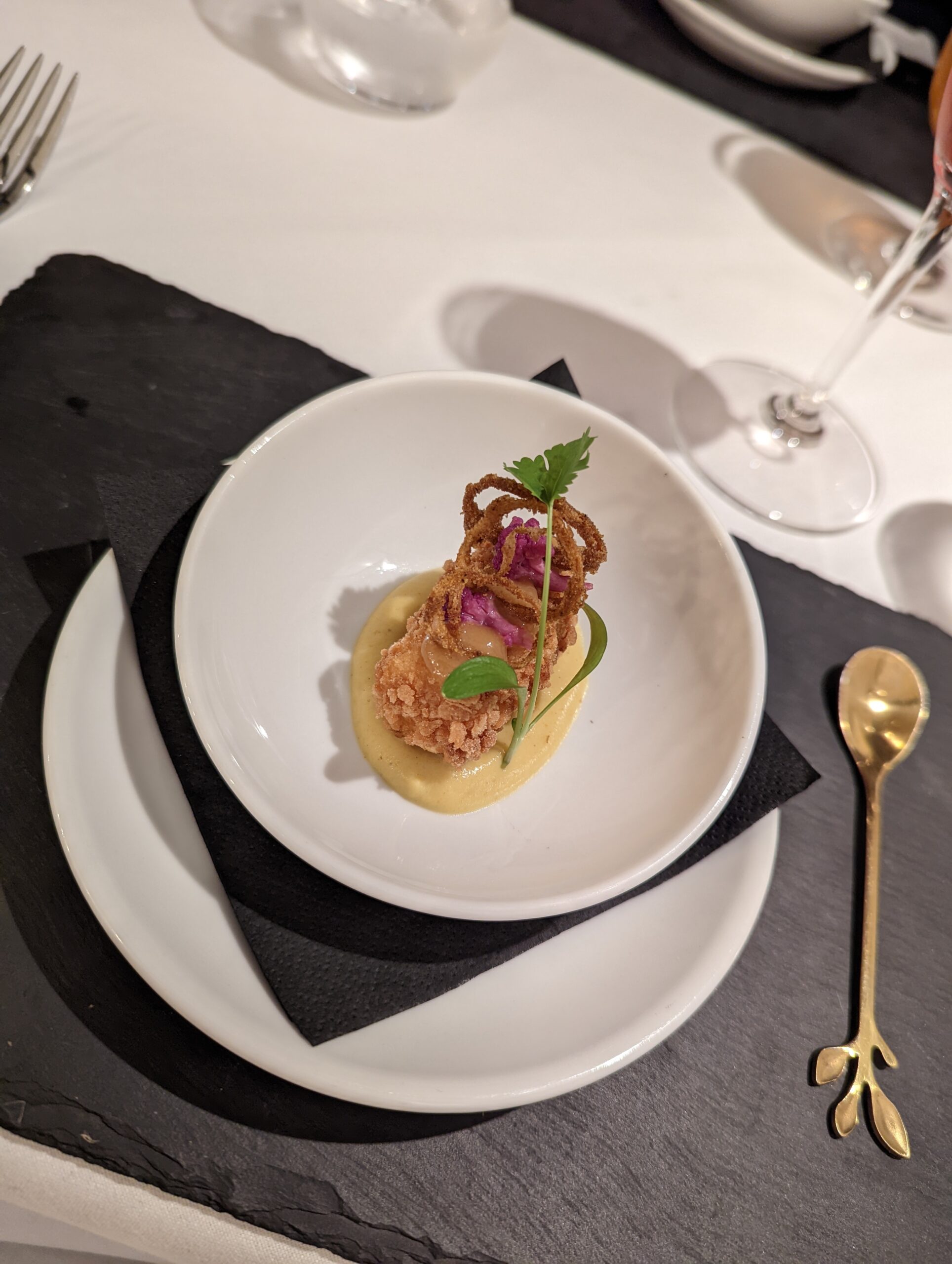 The main dish, and my favourite of all, was the New Forest Venison Loin accompanied with beetroot, spiced orange and an elderflower jus.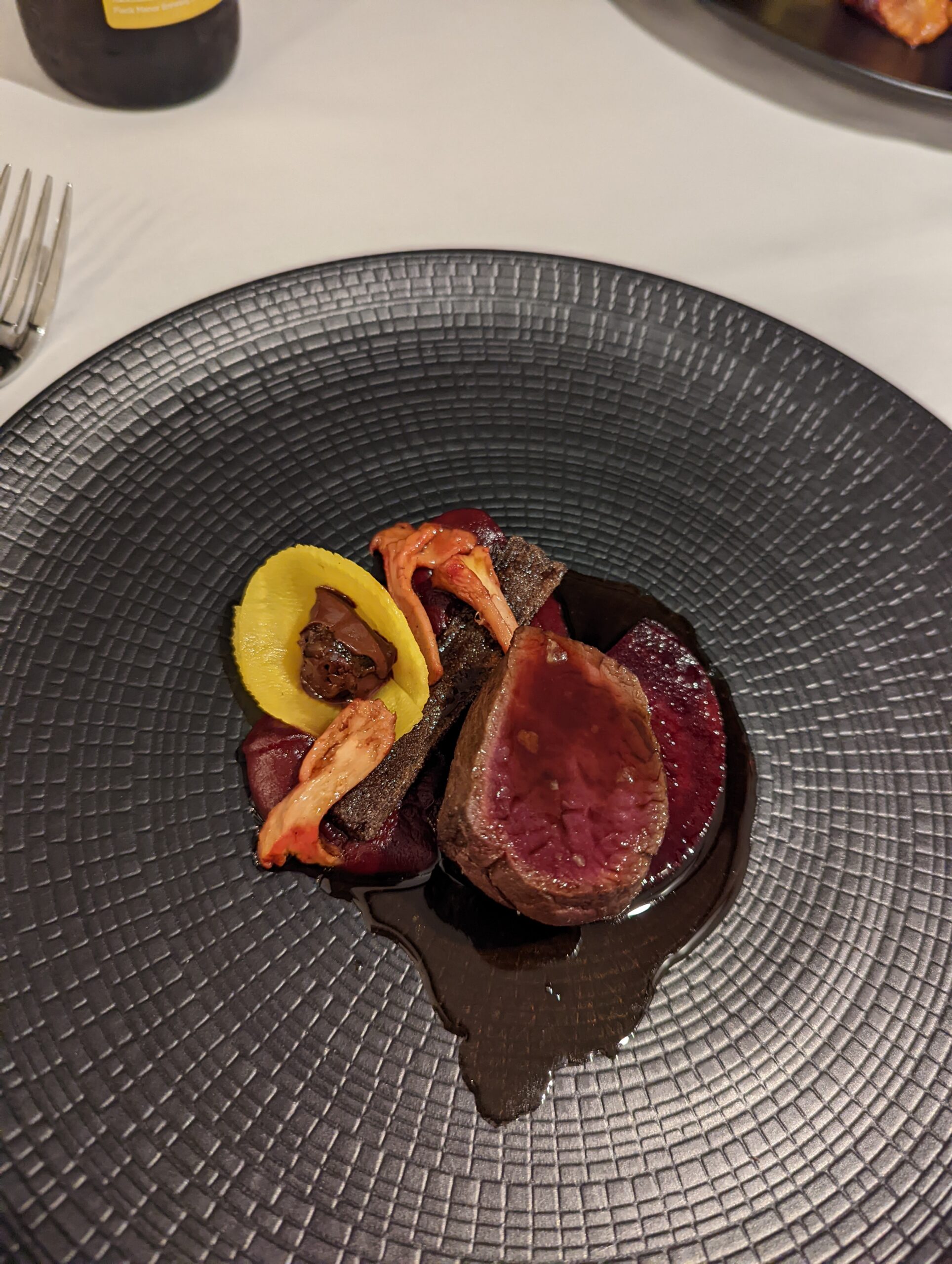 Moving on to the sweet, we were given a bit of a hybrid dish; a white chocolate and blue cheese doughnut with plum sauce. It was an odd sensation, I did find the cheese a little heavy in the filled doughnut middle but the flavours combined worked really really well together. I guess it's a posh version of peanut butter and jam sandwiches, LOLS.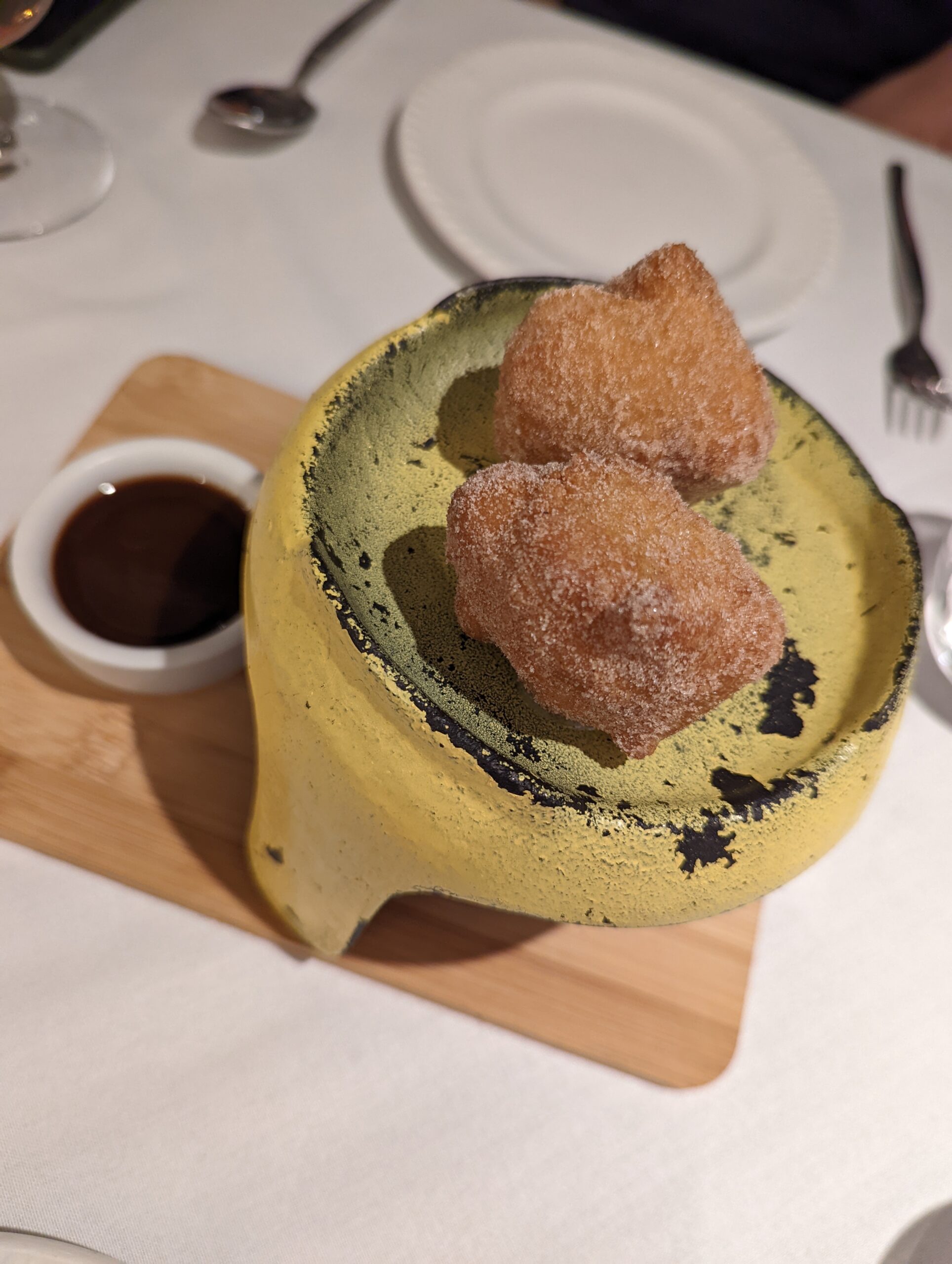 Last, but not least, was the one Stuart had been telling me about. The Elderflower's signature 'Forest Floor' dish, this was a masterpiece. There was blackberry parfait, pickled blackberries, chocolate, pistachio sponge and hazelnut ice cream.
As if that wasn't enough, we where then treated to a little treasure box filled with bitesize chocolates and handmade fudge and sweets. It was such a lovely little unexpected touch to finish the evening.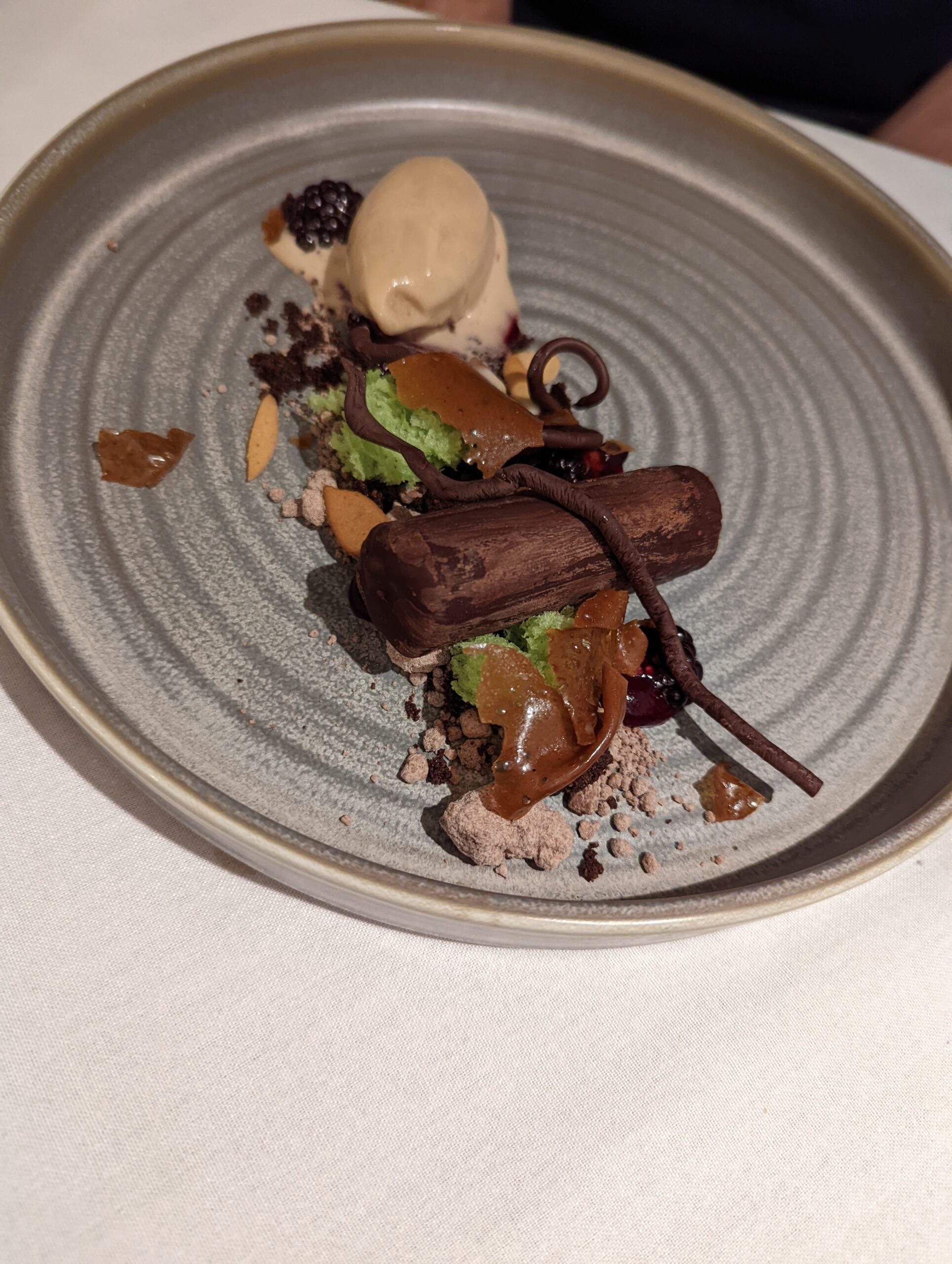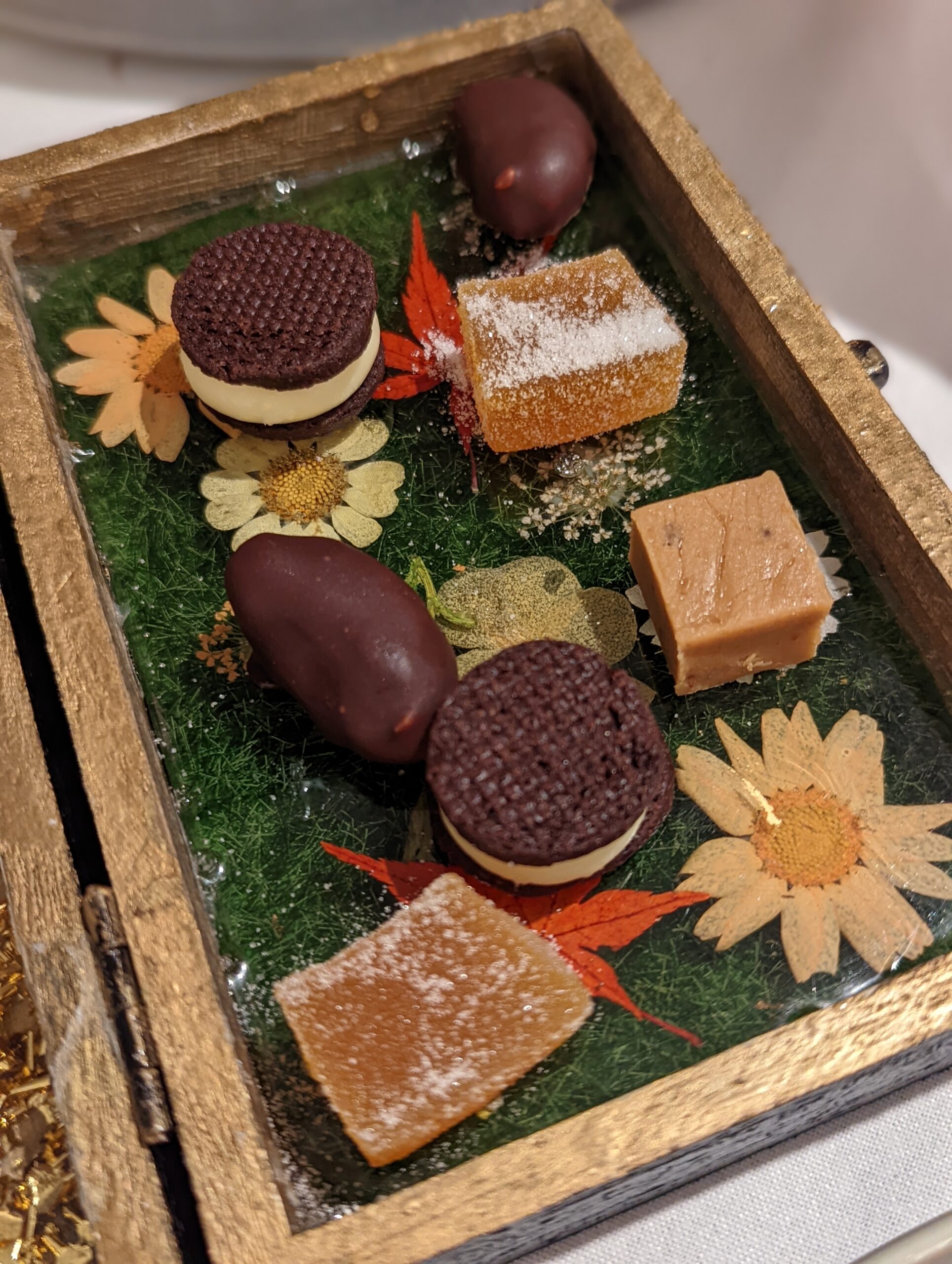 In terms of the interior, I found it reminiscent of a lounge, it was fairly small but this was fine as it helped create its cosy charm. The only downside, and this is only a small thing, was that Stuart said the toilet could have done with a bit of a spruce up.
We left feeling fully satisfied and agreed it was worth the wait – we can see why Fred Sirieix went back twice!

We've also dined at The Latymer, Pennyhill Park – you can read about that visit here.