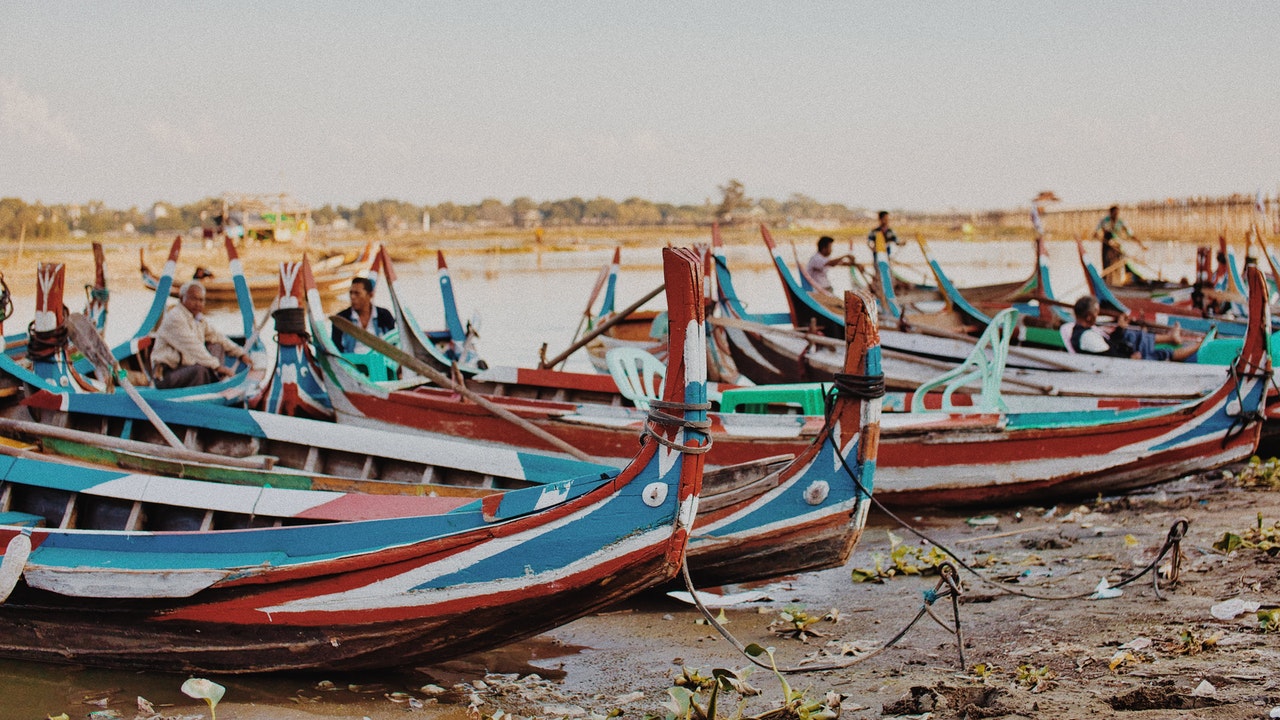 Reasons to visit Thailand (and why you might want to stay forever!)
Thailand is one of the best Asian countries to visit. It's
rich in culture
that respects tradition, it offers beautiful tourist spots, and of course – it offers tasty yet affordable cuisine!
If you're planning to holiday in 2022, make sure to include Thailand in your list…
You might think that it's just another random Asian country with serene white beaches, which on the outset is true. But Thailand has so much to offer. 
Here are just a few reasons why Thailand is such a perfect getaway country.
Tropical Weather
If you're the type of person who despises the cold, visiting Thailand will surely make your heart flutter. Its all-year-round tropical weather is one of the reasons why westerners love this country
November to February is typically dry and warm

March to May is extremely hot, with high humidity

June to October is probably the best time to visit; it rains occasionally but is generally fine.
Affordable Lifestyle
Most travelers are on a tight budget. And if you are one of them, you will appreciate how cheap Thailand is, from essentials to shopping. What's even more exciting is that Thailand is famous for its inexpensive yet fabulous hotel accommodations, which are excellent for most tourists.
However if you have a little extra money to splurge you also have plenty of options on villas, restaurants, and hotel rooms. They have everything you need if you want to spend more money!
Scrumptious Food
Thai cuisine is popularly known for balancing five key flavours: bitter, sweet, sour, salty and spicy. You can typically find these flavours in the majority of dishes.
In addition, Thai culture emphasises the importance of mealtime with family and friends. During these get-togethers, they usually enjoy sharing flavourful curries, spicy salads, steamed rice, and of course fresh seafood.
Amazing Beaches
Many countries in Asia offer mesmerising beaches and Thailand will always be on the list. From Nai Harn Beach, Phuketto Maya Bay, Koh Phi Phi up to Pattaya Beach, you will see top-rated beaches with various activities to enjoy.
You can go surfing, diving or enjoy swimming in the ocean. Make your visit unforgettable by renting a yacht and sailing with your loved ones. If you do decide to do this, make sure to go with a charter company that regularly performs yacht repairs & maintenance on their vessels. After all, it's safety first!
Hospitable People
One of the many dilemmas of tourists is if they will be able to communicate and speak with the locals. It is not a problem to worry about in Thailand! This Asian country is known for its fun-loving, generous and kind people.
Overflowing and Affordable Fruits
Thailand offers a wide variety of fresh fruits. Tourists love that the price of the fruits in this country is incredibly affordable despite the vast selection. You can buy rambutan, custard apple, durian, sapodilla, jackfruit, and pomeloall – and still have plenty of money for other adventures!
Thai Festivals
Celebrating festivals is a huge part of Thailand's culture and the country holds various festivals throughout the year. 
One of the most famous festivals is the Songkran. This water festival is held every April. We can safely say it is the most prominent festival in the country (although there are usually small festivals happening everywhere in Thailand weekly) If you're lucky to be in a place where a festival is taking place, do yourself a favour and join them!
Thai Massages
Remember that Thai massage you had with your friends on your last spa day? Well, that's no match for the authentic Thai massage! 
Thai massage is cardinal to the country's culture. The idea is to keep the body and mind relaxed through traditional hand strokes and techniques. Do you know what makes it even more exhilarating? Thai massages are incredibly cheap!

In summary, Thailand is a beautiful country rich in culture. If you want to have the adventure of a lifetime, this country can give you that and more. Explore its beautiful beaches, fill your tummy with tasty food and have a blast at the festivals. Thailand will make even the shortest stay unforgettable!