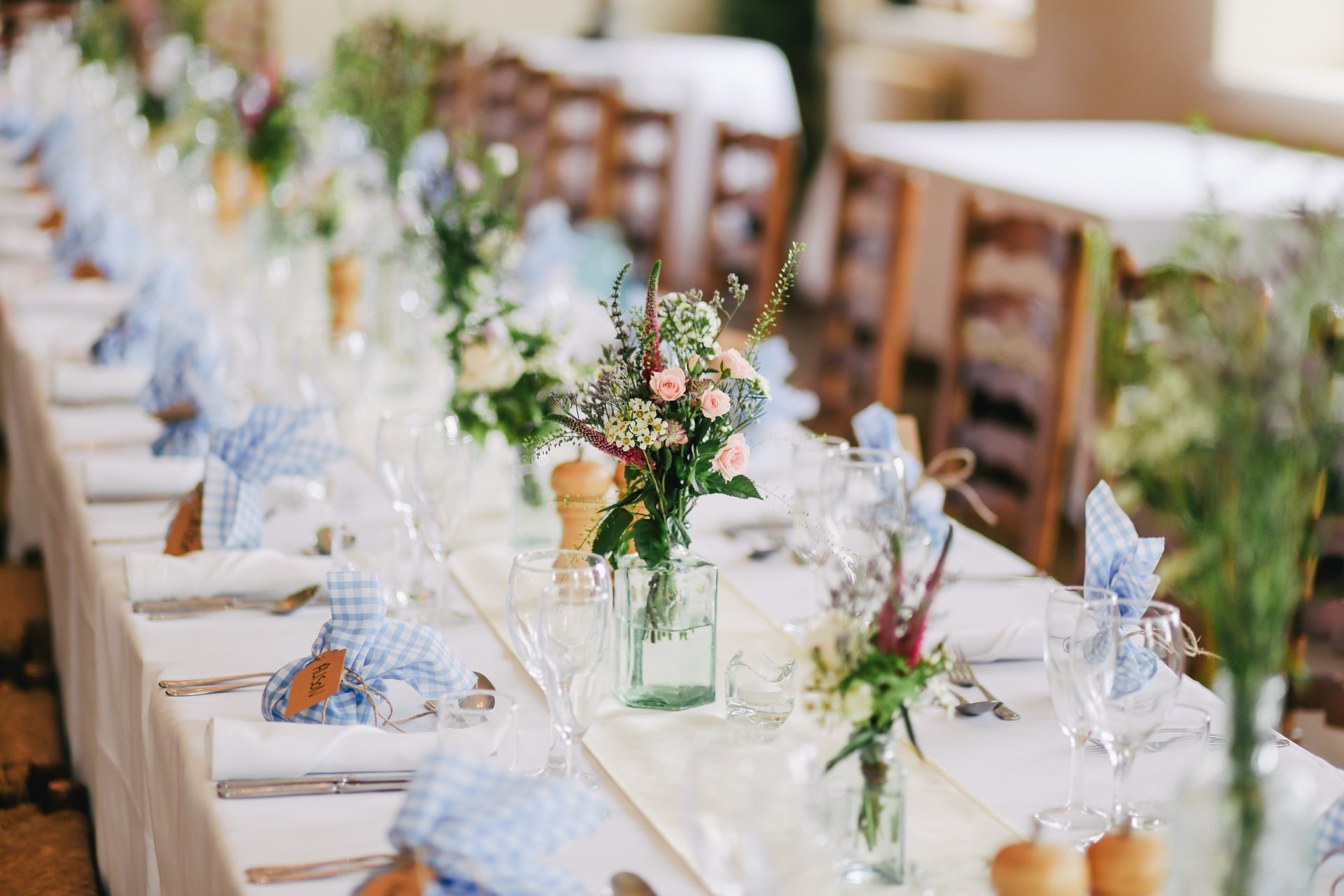 Four tips for adding personality to the wedding
Classic wedding designs are cute and timeless but they don't tend to allow much room for bringing in your own personality. Since this is your special day, you should be able to leave bits of you and your partner's personality into it. Having personal touches on your wedding day really helps affirm the fact that this is your and your partner's special day. This day is all about the both of you! 

Focus on setting up the tone you're wanting in your wedding invitations
Whether you're going the DIY route for your wedding invitations or you're just hiring someone to create the wedding invitations for you, why not add your personality to them? Getting to set the tone with your invitations is a great way to establish how you and your partner would like the wedding to be. 
A 'wedding logo' or photo 'hashtag'

Favourite colours

Favourite design elements such as flowers

Maps

Something such as hand-drawn illustrations
Weddings are expensive and every little bit counts, so save money by doing some DIY. Canva is a great tool for creating your own wedding invites.
Get creative
Since this is your wedding, just do what you like. There are plenty of examples online that show couples adding their own twists such as the location of the wedding, how the bride and groom are dressed, what's being served as the meal, the music, décor, and even the vehicle they ride off in. If you want a luxury car, then look into the wedding Ferrari hire service, because this can be a fun way to add your personality and just imagine the wedding photos!
Think about the wedding favours
Some weddings have wedding favours for guests, while others won't. Wedding favours are small gifts that show you appreciate that guests were able to come to the wedding. Some wedding favours we've received have been homemade sweets and biscuits, crafts, candles and engraved cups. So what would you like to have as a wedding favour for your wedding? We had personalised slate hearts which doubled up as place settings, and guests took them away after. 
Think about the food and drinks served at the wedding
Do you and your partner have a favourite cuisine? Cocktails? Beer? Why not just have your favourite food served at the wedding? This is a great way to ensure that you are getting food that you both enjoy. This is your special day after all so the both of you come first. Some other ideas can include serving your favourite beers, wines, and even cocktails as well. This is a subtle twist of adding in your personality that may not even go completely noticed. There are catering companies that can help out.