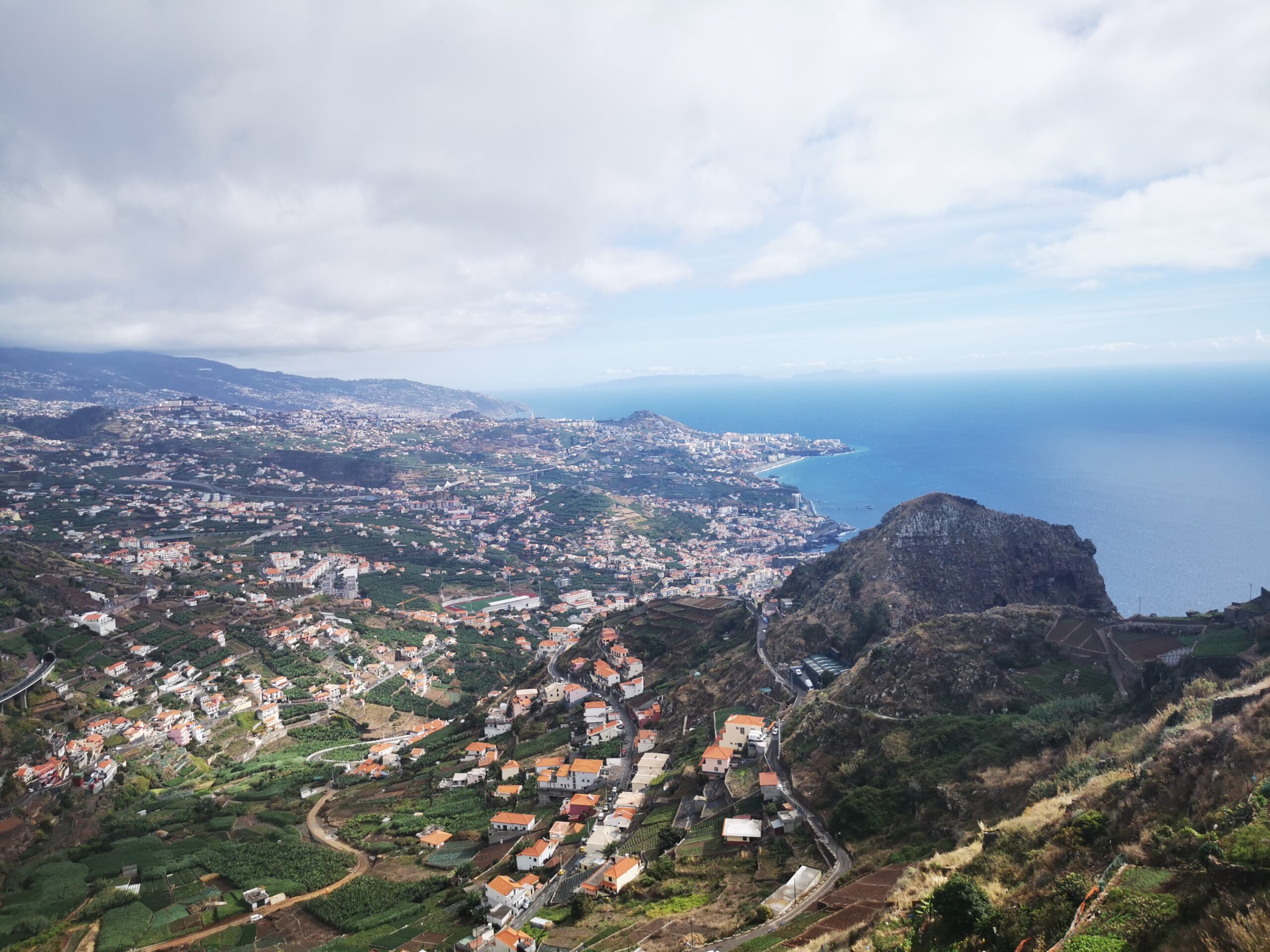 Things to do in Funchal, Madeira
October half term saw us book a very last minute family holiday to Funchal, Madeira. The only thing we really knew about it was that Stu had seen it on Fred, Gino and Gordon's road trip!
We stayed at the five-star Hotel Vidamar in Madeira which was a short stroll from the bustling centre of Funchal with the balanced beauty of the coastline from our bedroom window. The hotel had five different restaurants, three salt-water infinity pools alongside a few features that we didn't take advantage of such as the fitness centre, Thalasso Sea Spa, piano bar and a snooker lounge.
During our weeks holiday we did our fair share of walking and exploring and I wanted to share some of the highlights we experienced (and a few we didn't) so you can enjoy them too!
Santa Maria de Colombo Sailing Trip
Hop onboard a traditional wooden pirate ship for a morning or afternoon sail along the coast of Madeira. There's promise of potential dolphin and whale viewing, swimming stop offs (in the summer). We actually didn't do this excursion in the end – I worried that Arlo would get sea sick! – but at €35 for adults and €17.50 for kids, I thought it was good value and an exciting experience. In the end, we just enjoyed watching it bob along every day and giving a wave to all of those onboard.
Hire an open top jeep
If you're going to discover the beautiful island of Madeira, why not do it in style in a Green Devil open top jeep safari truck? With the option of visiting the East or West, Southwest or Southeast , or a sunrise tour – you can gaze in wonderment at whichever option you choose!
Dolphin and whale watching 
Rather like the pirate ship, this catamaran will sail you around the Madeiran coast in comfort! Again, the promise of (hopefully) seeing whales dolphins and turtles awaits and with a bar onboard – why not treat yourself? A three hour sail is €30 for adults, €15 for over fives with 4s and under going free.
Hop on, Hop off bus tour
There are a few different routes you can take on the bus tour. We chose the 3-in-1 Funchal, Camara de Lobos and Cabo Girao tour. We had seen quite a few of the sights already but enjoyed listening to the commentary. We departed the bus at Camara de Lobos and had a coffee and (another) pastel de nata overlooking the bay – it was a welcome rest. We headed back to the bus stop, but realised it was quite a wait for the next bus to Cabo Girao so we hopped in a taxi for €12.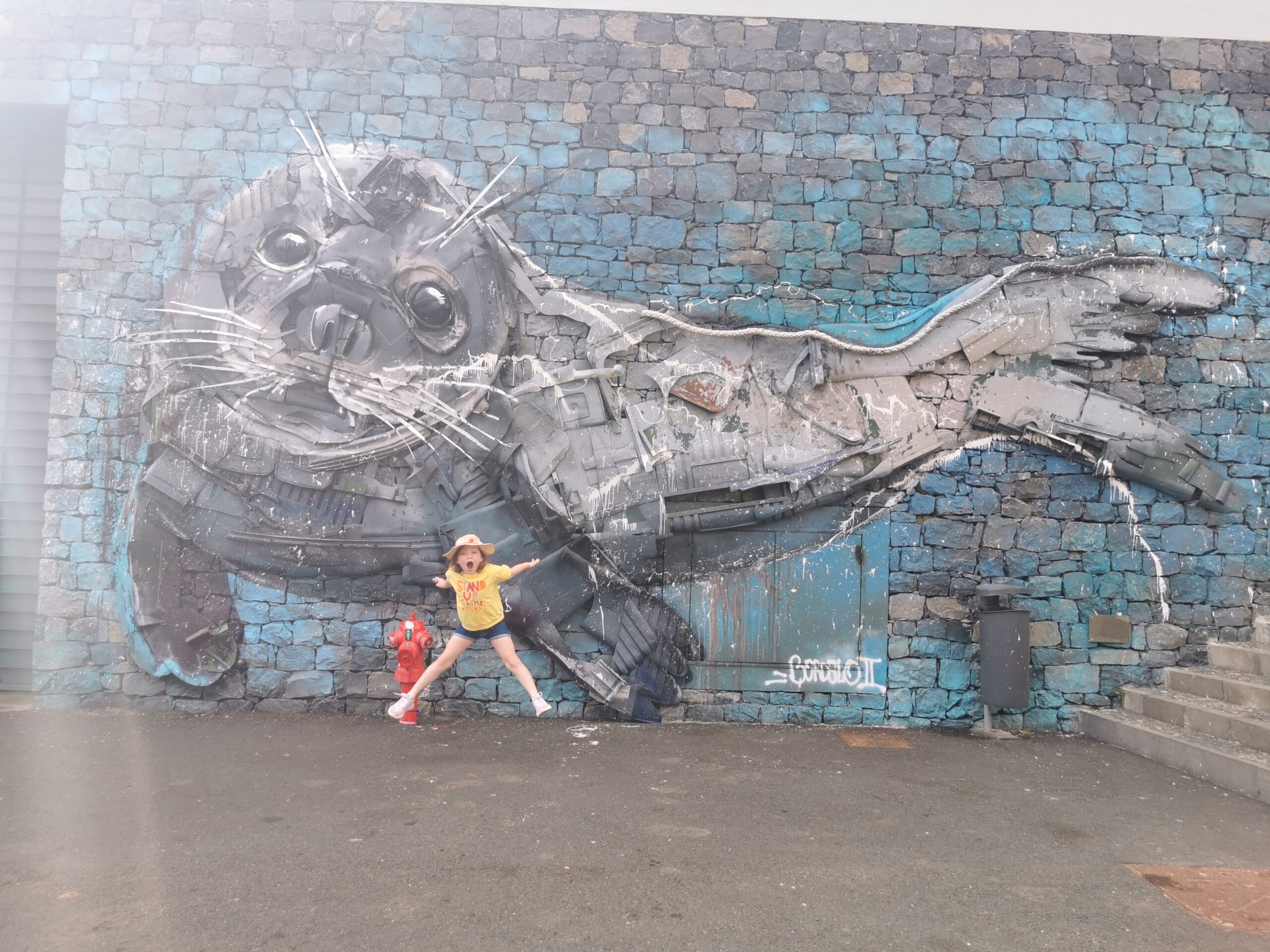 Cabo Girao Viewpoint
If heights aren't your thing then get deep breathing before stepping foot onto the Skywalk viewpoint. As one of the worlds highest cliffs, you can just imagine the panoramic views that we were treated to! There is a 'tat' shop at the top as well as a small café, other than that it's just the long windy road down.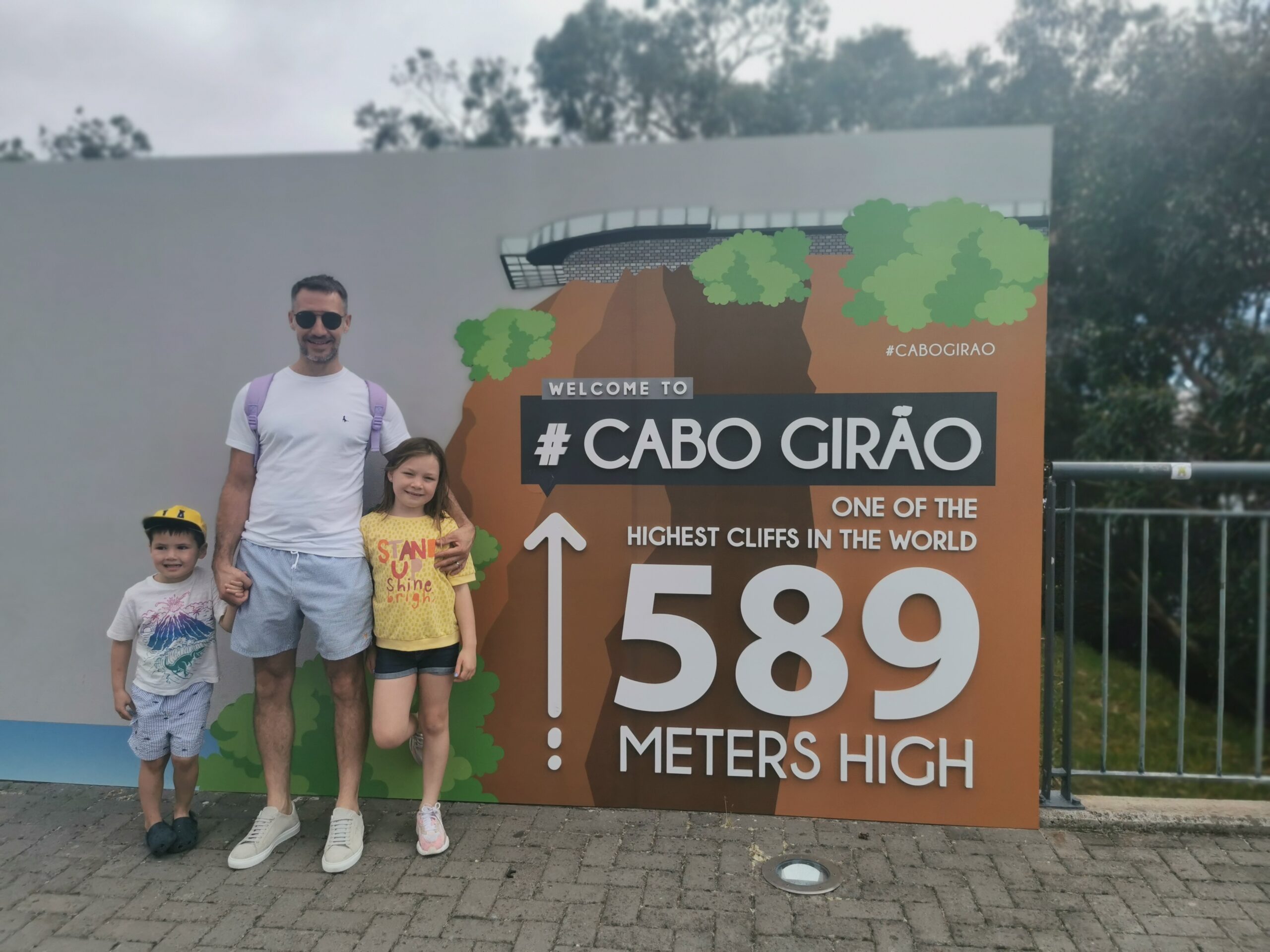 Cable Cars 
If you ask people what the top things to do in Funchal are, then you can bet 'cable cars' is one of them. Open from 9am, hop on the cable car close to the city centre and take a beautiful jaw dropping ascent up to the top – over the town, the roofs of buildings and look out for the many banana trees. Your final destination is Monte Palace Madeira, the Botanical Gardens, an amble (or toboggan) back down, or simply a return cable car trip.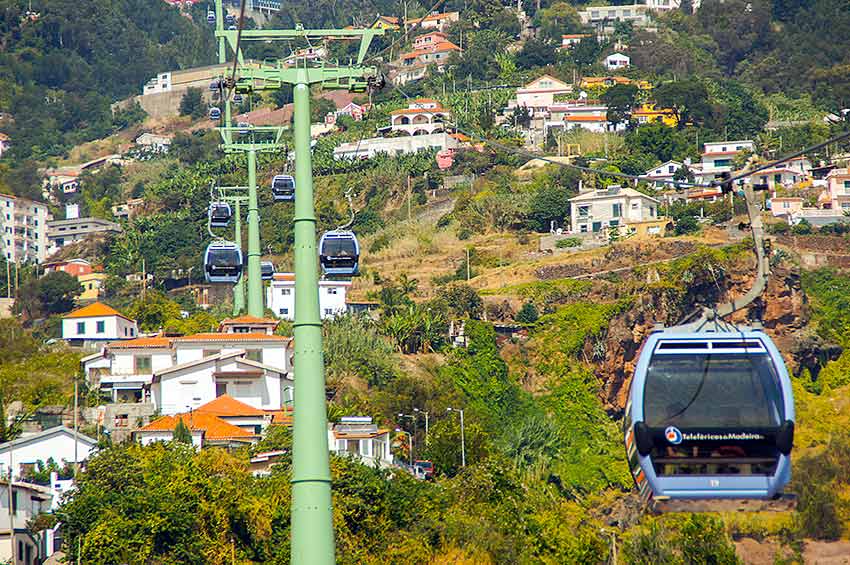 Toboggans
If you can, you must do this – it was a real highlight of our holiday. Hop in to a wicker basket and be directed down the windy, cobbled streets by the two 'pushers'! They take you 2km down with super control and an experience that we won't forget.
The tradition of the wicker toboggans is that people used them as 'downhill' transportation by local residents who wanted to travel quickly from the village of Monte to the city of Funchal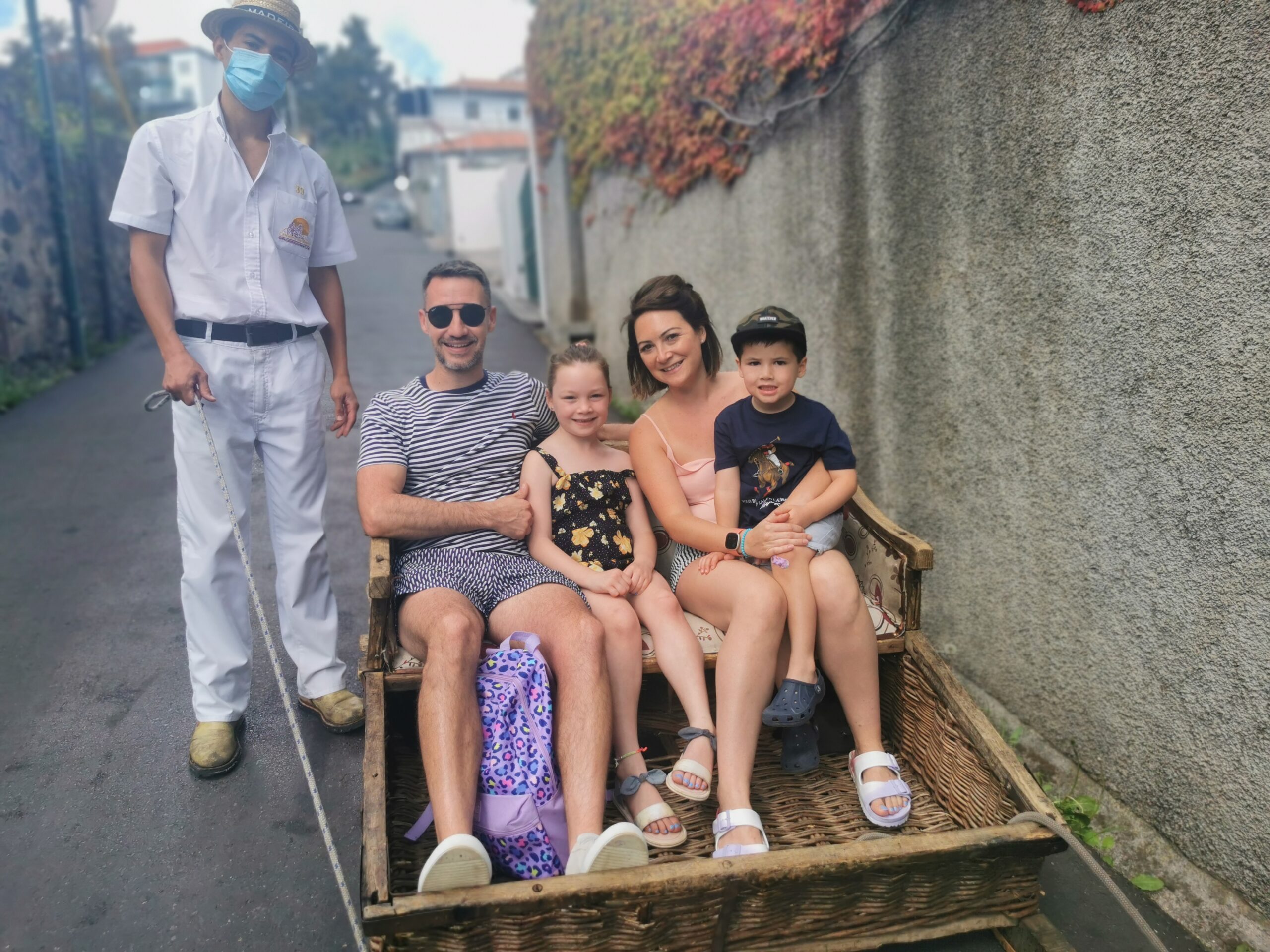 Monte Palace Madeira
Rated one of the thirteen most beautiful botanical gardens in the world by Conde Naste Traveler, we hopped off our cable car and went for an explore around. We started the day with some fresh juice and a pastel de nata (obvs) before heading round the gardens. Whilst we're not green fingered in the slightest, the grounds were beautiful and there were heaps of things to see and do – and of course, we managed to get the money shot under the waterfall in the main centre point.
There is also the Madeira Botanical Gardens filled with an array of flora and fauna, but we decided to just stick to Monte Palace on this trip.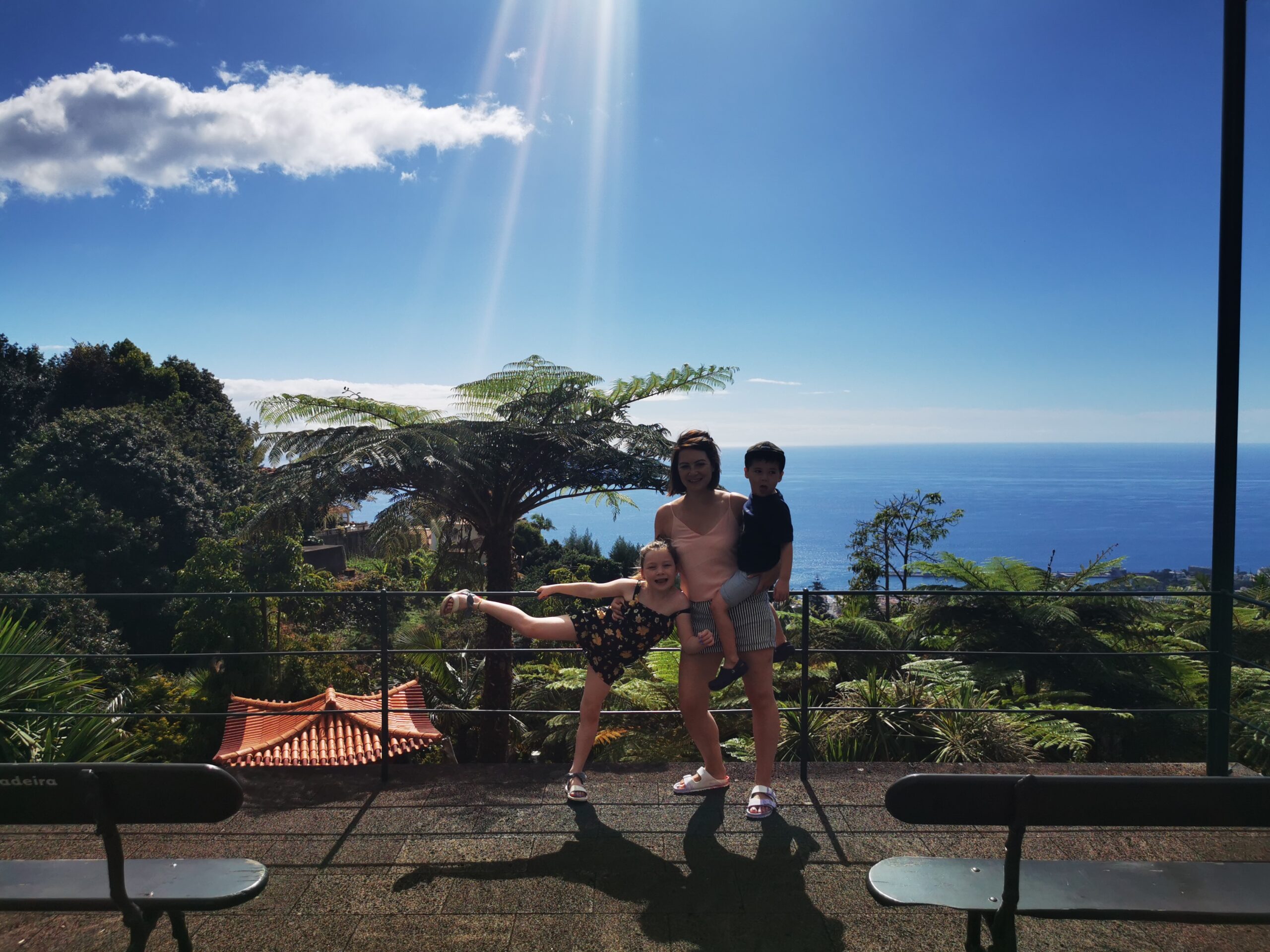 Cristiano Ronaldo CR7  Museum
If you weren't aware, footballer Cristiano Ronaldo, was born and raised in Funchal and the locals love to tell you this at many opportunities.
As well as his own CR7 hotel and restaurant (which had surprisingly tasty food and amazing gin fizzes!) the star has a museum dedicated to him and all of his sporting achievements. We didn't go into the museum but we did have a few pictures taken of us with the statue – suspiciously worn away in some places – and dined at CR7.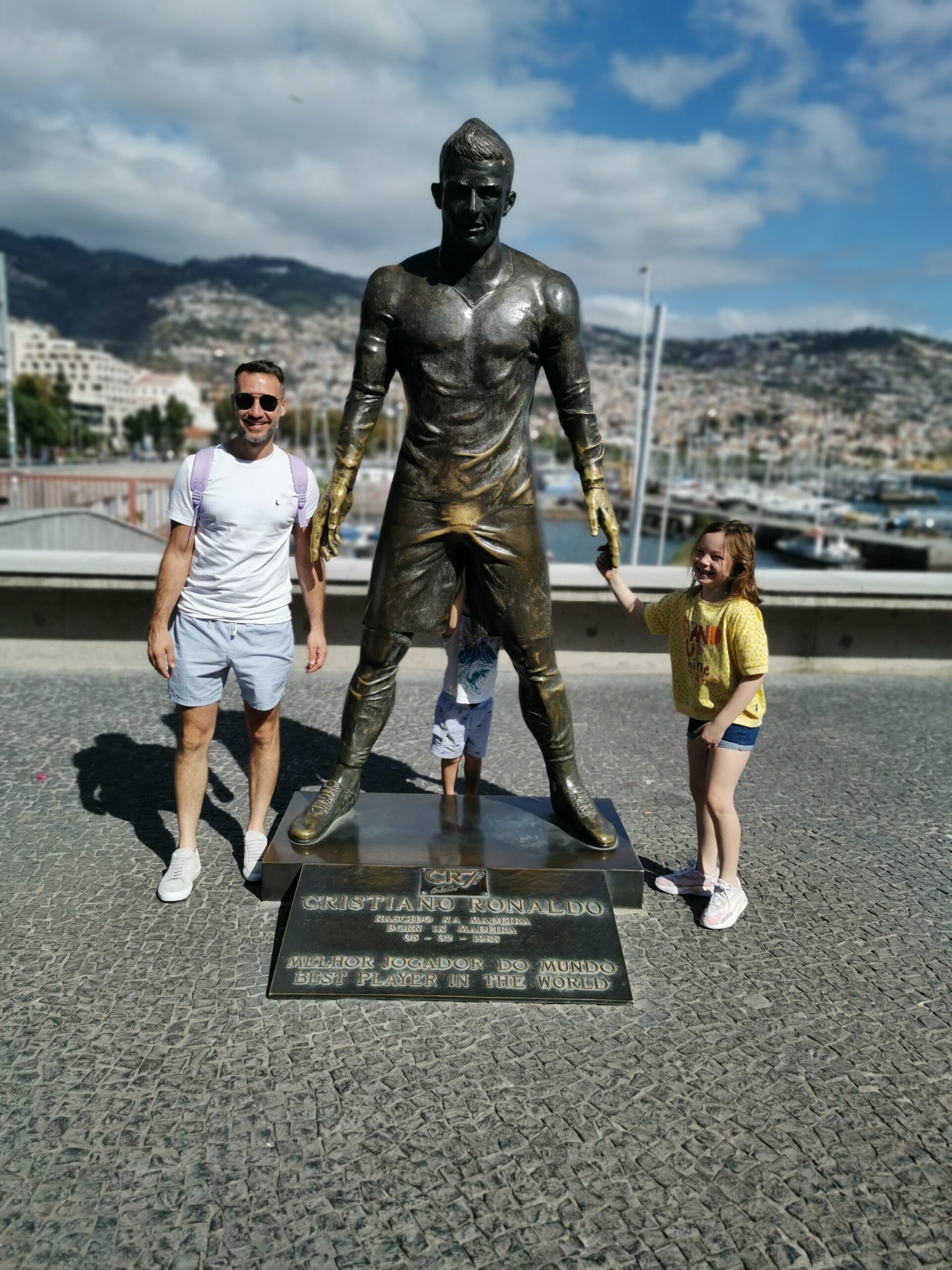 Quite simply… enjoy a drink overlooking the marina and watch the world go by!