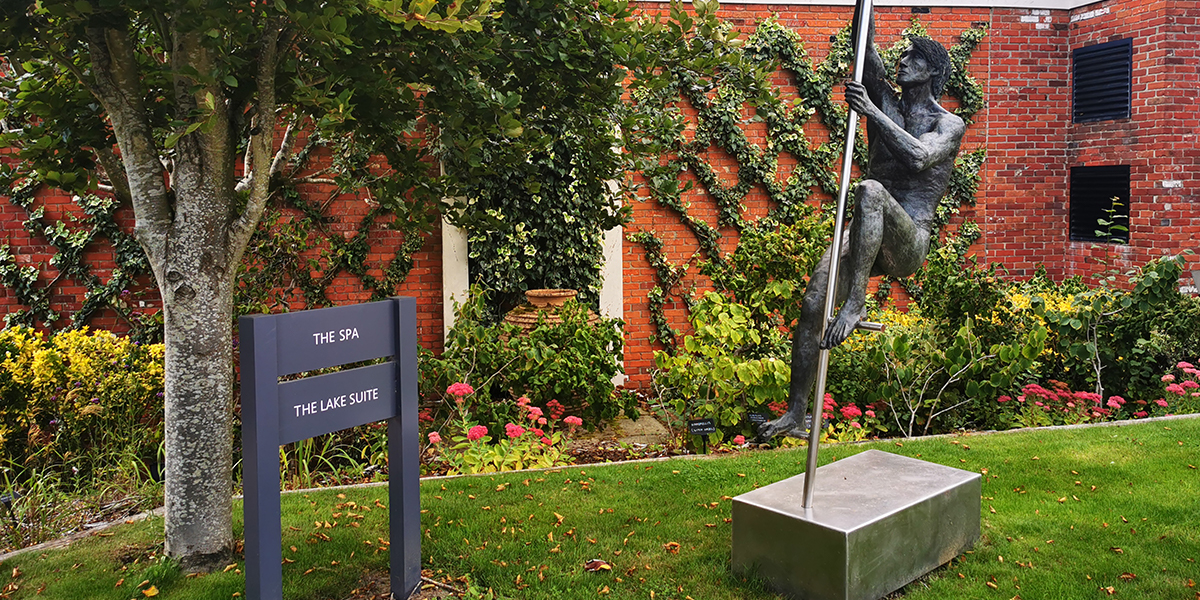 A day at Chewton Glen Spa
Featuring in the 2020 Conde Nast Travellers '14 best spas in the UK' is the 5* luxury Chewton Glen nestled in the leafy surroundings of the New Forest, Hampshire. It's also where I chose to take myself for my 'surviving homeschooling for six months' treat.
I booked myself in for a spa day on the first week that the spa was accepting non-hotel guests, I'd been dreaming of it since very early on in lockdown and after being cooped up inside with my husband and the gruesome twosome I stepped outside of my comfort zone and went totally alone. I did worry that I might be bored in my own company – but oh boy, was I wrong, I loved every second!
With a 17m indoor swimming pool, a hydrotherapy pool boasting six different therapy options, steam and sauna rooms (which were closed due to covid), cold drench showers and an outdoor whirlpool – I can only imagine it's what heaven feels like. You don't even need a treatment to feel the luxury – but of course I did!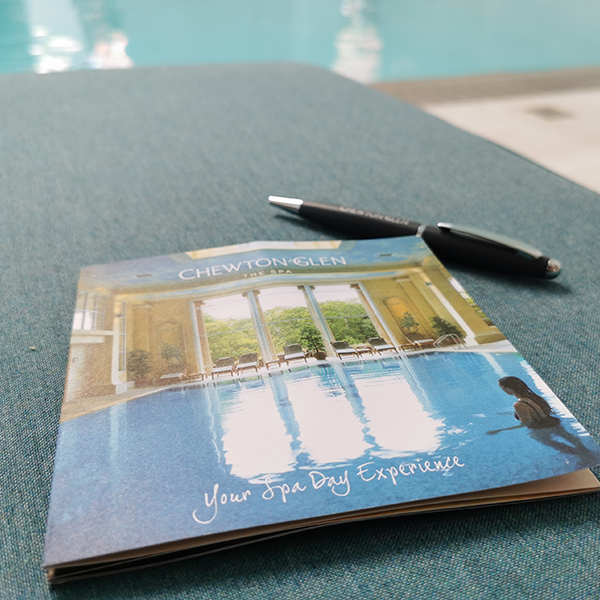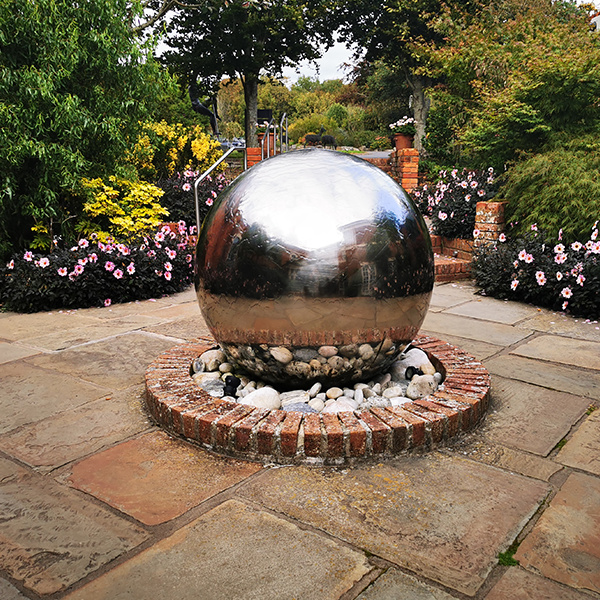 I arrived at my pre-booked time of 10am complete with my covid-friendly face mask (a requirement in communal areas), checking in was smooth. I simply filled in a covid questionnaire and was then taken up to my table in the Pool Bar restaurant. Here I found a booklet with information on the day alongside my treatment time and lunch time.
The table I sat at for breakfast would also be my set table for the day – which set my mind at resting knowing I wouldn't be like the new girl at school frantically searching for a spare table for lunch! As I don't tend to eat breakfast, but unable to decline it, I enjoyed some tea and toast (with delicious butter!) whilst overlooking the ornate swimming pool below me.
With my lunch booked for 12.30pm, I swiftly finished my toast, headed to the changing rooms and got ready for my day of self care. Once ready I popped down to find a lounger, to errr, lounge on, poolside.
There actually wasn't a free one (they have been spaced out and limited due to covid) so I popped into the hydrotherapy area in the orangery and nabbed myself a tiled lounger where I stayed – book in hand – for at least an hour. It was so peaceful and I truly felt like the most relaxed version of myself since 2020 began.
Feeling like I should indulge further, I hopped into the hydropools and got water pummeled on me from every angle possible. Once the outdoor jacuzzi was free (one family/bubble allowed in at one time) I took my book out there and relaxed there too. My only concern being that I didn't get any splashes on the pages. Oh, for that to be your only worry – you know you're relaxed!
There's something so mellowing about a cold day and sinking yourself into a warm whirlpool to really make you appreciate the warming bubbles…and the stunning grounds the spa is set in.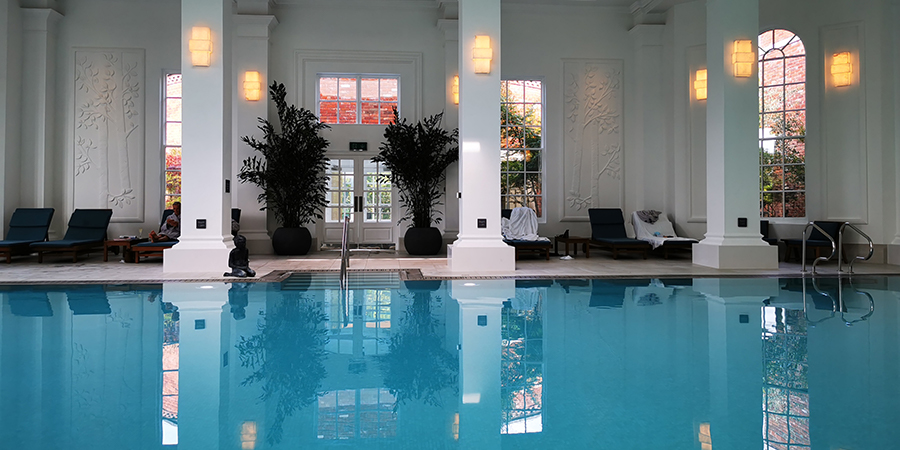 Lunchtime came round a little too quick, but not wanting to overrun my allotted time I arrived to a delicious halloumi, avocado and pomegranite asian superfood salad (with a side of warm bread and butter!). They didn't go sparingly on the halloumi either and I'm sure I was served a whole block of it.
'Dessert' was from the buffet fridge – much to my display there wasn't a sweet chocolate pudding in sight, so I opted for a fruit salad. Which, for a fruit dessert, was really good. You can't beat a fresh, plump raspberry!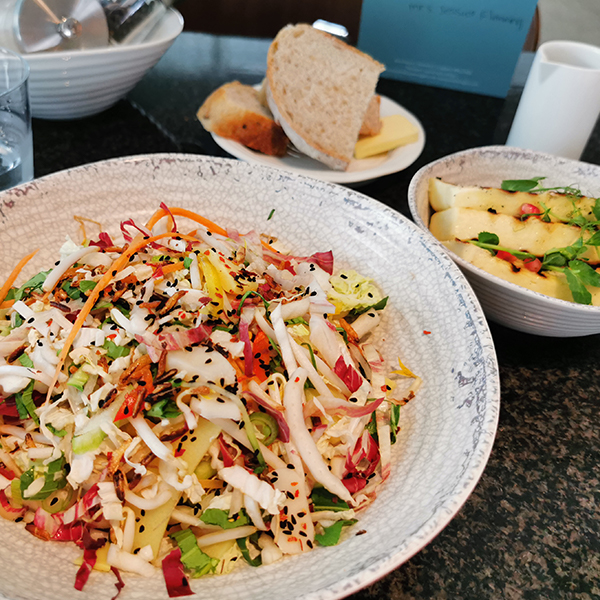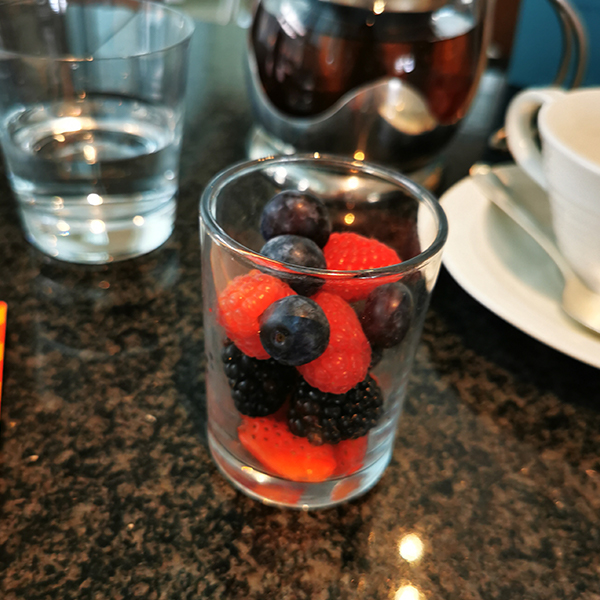 At 2.30pm it was time for my bespoke facial. My therapist was really friendly and went into detail about my skin and what she was doing at each stage. My skin was massaged, exfoliated and shined within an inch of its life. After an hours indulgence I was told my session was over and to take my time getting up. What I did like (and I'm sure it's not great for the company and their 'upselling' technique) was that due to covid restrictions they were unable to show the products used, but instead left a treatment list and recommendation at reception for you to take on check out.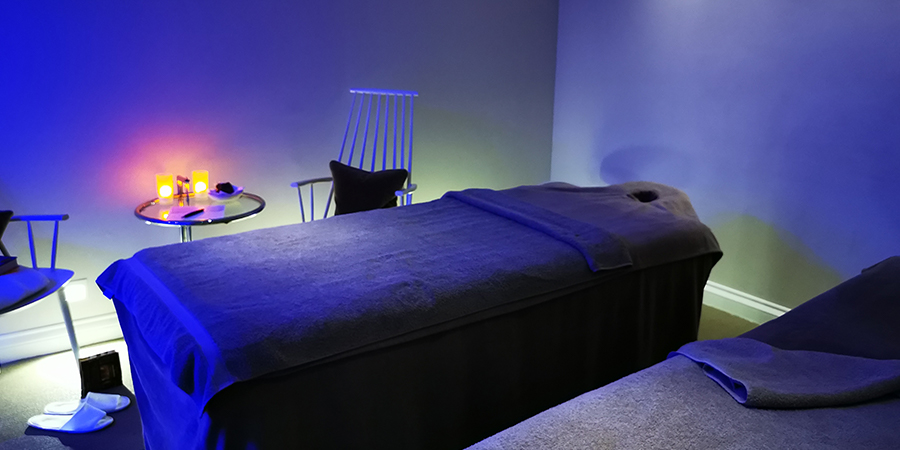 I headed back down to the pool area where I picked my book back up again and tried not to fall asleep in my peaceful surroundings. After an hour or so there, it was time to think about heading back to reality and going home.
I had a rainfall shower making the most of the complimentary shampoo, conditioner and shower gel before drying off and treating my locks to a blast with the Dyson Airwrap dryer and Hershesons straightening irons.
Leaving the spa, which is part of the main Chewton Glen Hotel building, but with it's own separate entrance, I made a vow that twice a year I would enjoy utter indulgence and return here for solo spa days and a relax and reset.