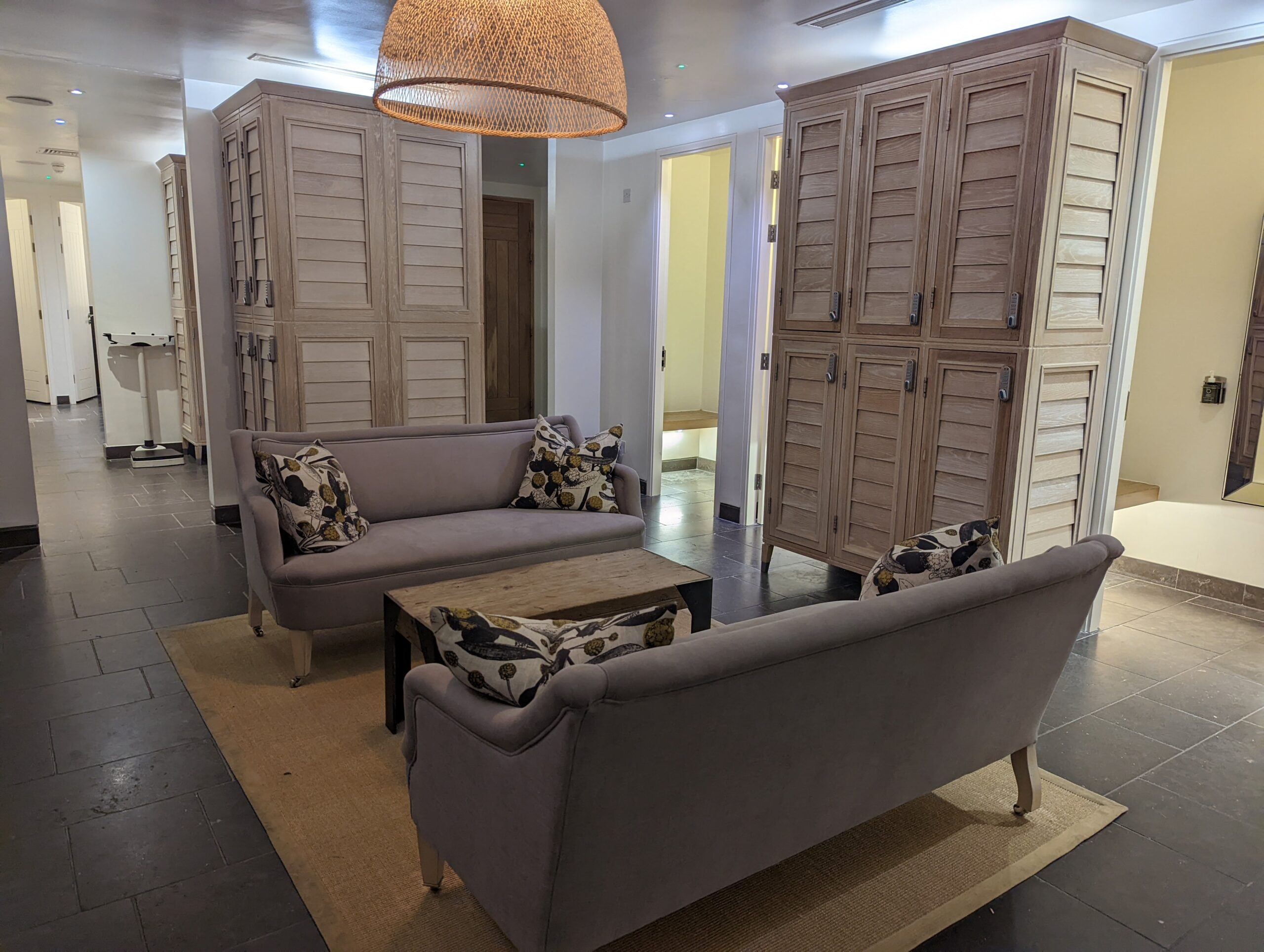 A totally indulgent 'Perfectly Pampered' Spa Day at Limewood Spa
Limewood Hotel.
'A refuge that's easy to get to but hard to leave. A place where time slows down' ~ I don't think it can be summed up any better than that!
Limewood Hotel and Spa is set in the Heart of the New Forest, Hampshire. I have been lucky enough to experience a couple of lunches and a girlie afternoon tea there, but had never frequented the Herb House Spa ~ and what a treat it is.
Boasting a 16m lap pool, hydro pool, outdoor heated pool alongside a forest sauna and steam room, fitness studio, an awesome rooftop herb garden and treatment rooms (including one for couples) there is plenty to do to keep you busy if that's your thing.
As part of my Perfectly Pampered Spa Day I was able to choose two fifty minute treaments. My day began with the Bamford Full Body Destress Massage and it was up there with one of the best massages I've ever had – the therapist was personable, friendly and super good; the hour flew by far too quickly.
A facial comes as part of Limewood's Perfectly Pampered package but I decided to treat myself and upgrade to the Sarah Chapman Skinesis Stem Cell Lactic Power Peel. I'd heard great things and being one of the very few places that offer it in Hampshire, I was so excited to get a taster. The Sarah Chapman treatments are carried out in their own private treatment rooms, and do have a couples set up too if you fancy going with a partner/friend.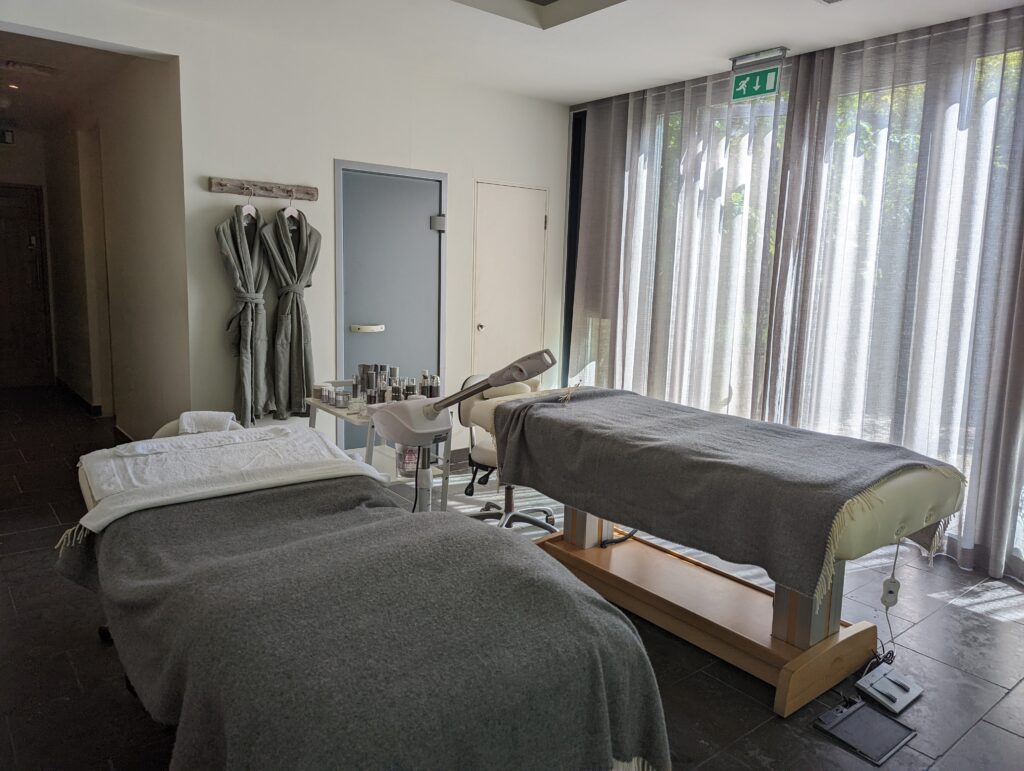 Now, this was the best facial I've ever had. And I've had a fair few! It left my skin looking and feeling so tight and fresh, I think a lot of that has to do with the blue light treatment that you get at the end…which I fell totally asleep under!
Where savouring every mouthful just becomes second nature
Food and drink was also included in the day which comprised of three juices or hot drinks throughout the day alongside a lunch at Raw and Cured. After my first treatment I headed to lunch in the compact and cosy restaurant in my spa robe and was instantly served some warm homebaked crusty bread and a dollop of salted butter. It was delicious and really set the tone as to what was to follow.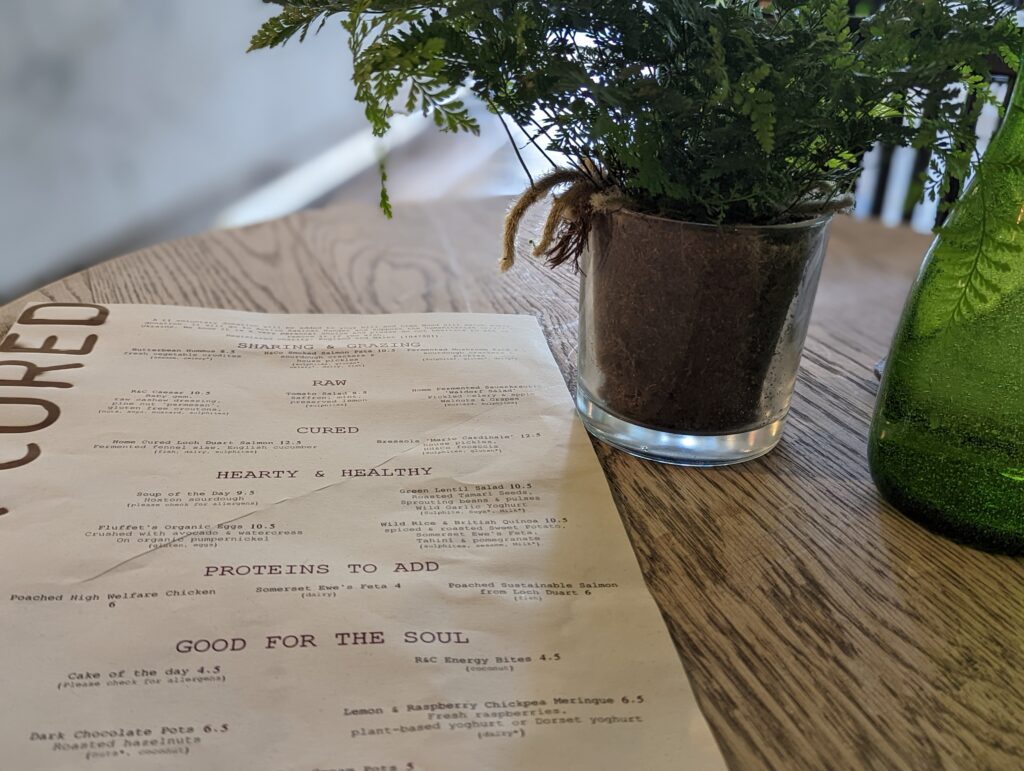 I opted for a starter of (more!) bread and a fermented mushroom pate followed by a Bresaola 'Mario Cardinale' with house pickles – both of which were healthy, nutritious and not overly filling which was great. Especially when spending the majority of the day in swimwear!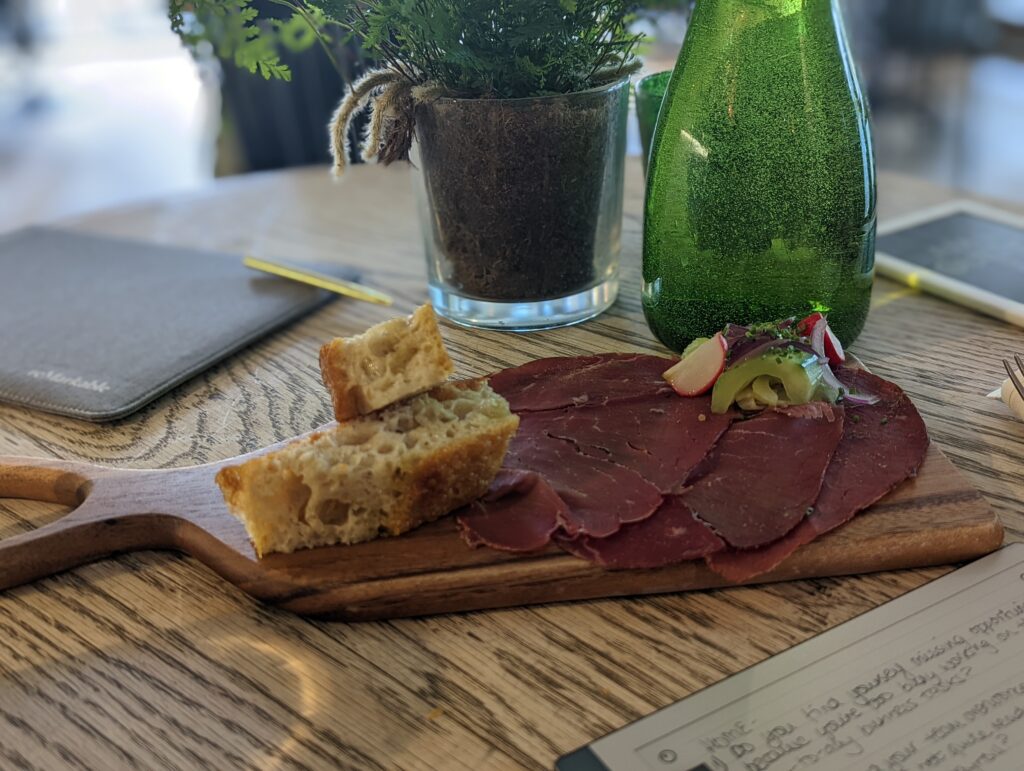 After my second treatment I headed back out to the communal spa area and alternated between people watching, blog writing and reading my Kindle. After an indulgent few more self care hours, my tummy started to rumble.
Being saintly with my healthy lunch, I couldn't stomach another grain or oat snack so I asked if there was any way I could have an over indulgent bite to eat. The lovely lady at Raw and Cured headed off the the main Limewood restaurant and returned with a gluttonous slice of chocolate cake. It was totally indulgent, even by my standards. I sat in the courtyard in my dressing gown, the sun shining down and feeling like the proverbial 'died and gone to heaven'.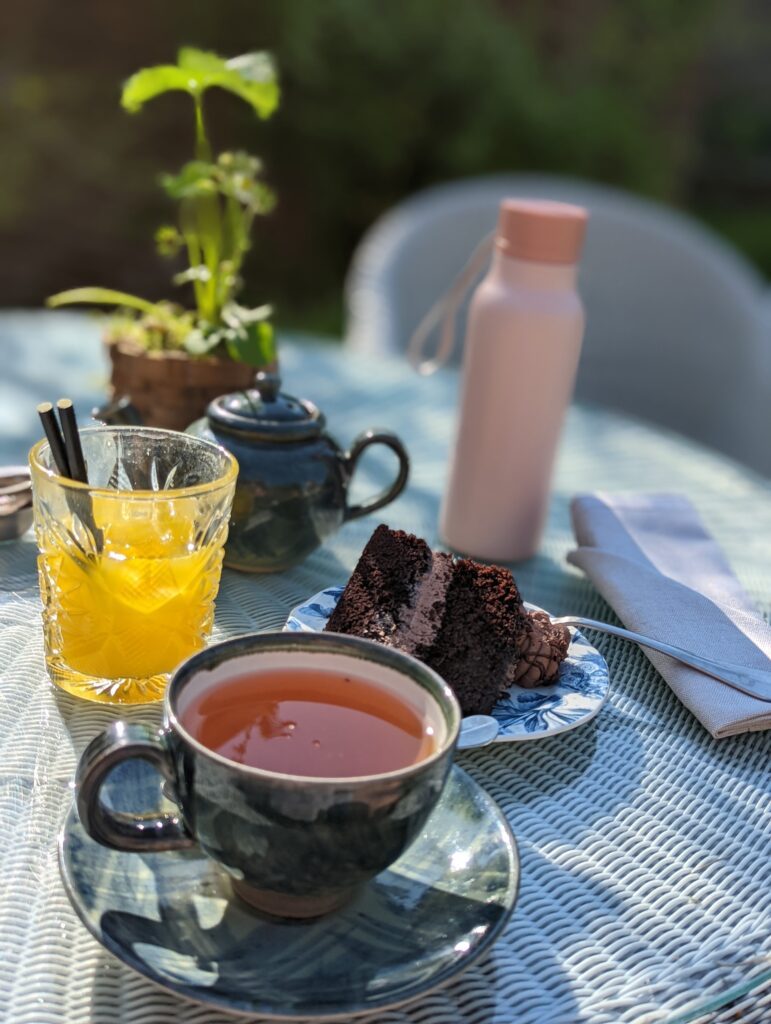 A dip in the hydro pool later and a few more hours reading and it was time to head home back to reality. As it was our sixth wedding anniversary, my parents had the kids, so I returned to a peaceful house and a whole lot of 'This Is Us' to catch up on.
Next time I might even take my husband along with me….
[The Sarah Chapman facial was an additional £40 but in my opinion it was worth every penny]