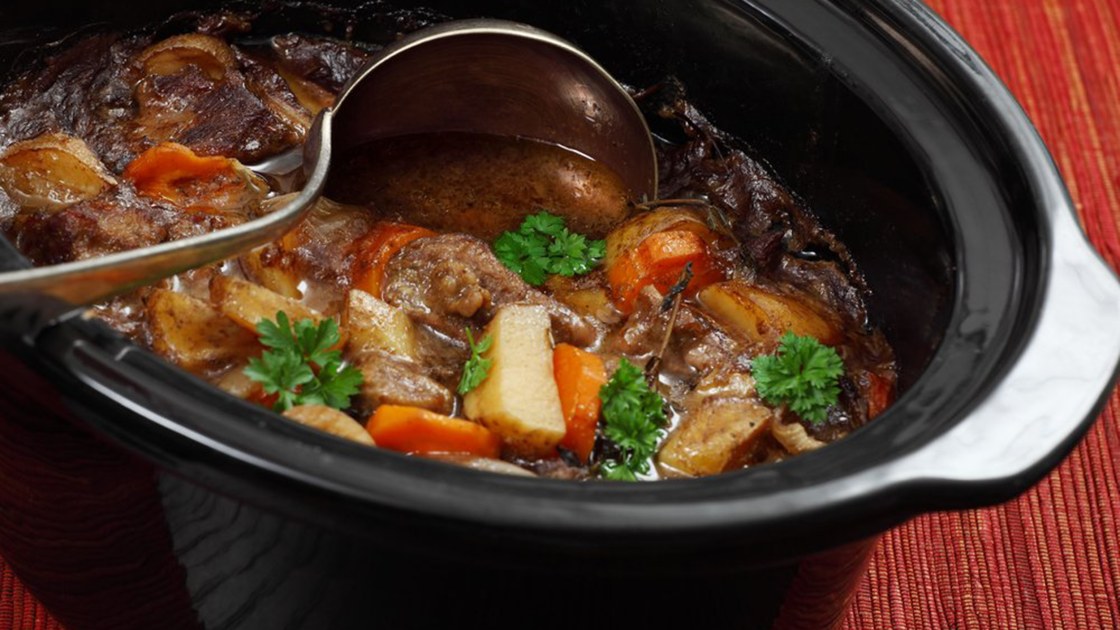 Five of the best slow cooker recipes
As the dark, cold, winter nights draw in then there's nothing better than coming home to your dinner bubbling away filling the house with culinary goodness. Enter the slow cooker!
I LOVE my slow cooker, when else can you prepare dinner in the morning (by prepare, I mean chop everything up and chuck it all in a pot!) and come in to find your dinner ready to serve, with minimal washing up?
I thought I'd share some of my favourite one pot, slow cooker recipes!
Diet Coke Chicken [or gammon]
You will need:

Lean chicken breasts/skinless thighs or a gammon joint.
Can of diet coke
Onion and garlic
Passata
Worcestershire sauce
Cider vinegar
Spoon full of sweetener
Salt, smoked paprika and chilli powder
Campfire Stew
You will need:
G

ammon joint

2

 

onions

and 3 cloves of garlic

Paprika, cumin,

coriander and chilli flakes

Baked beans and Kidney beans

1

 

tin

 

chopped tomatoes and tomato puree

2

 

large

 

carrots

 

chopped

Mushrooms

Worcestershire sauce

Frank's Hot Sauce

You can also add

peppers, I'm not a fan so I never do…

Beef Steak Chilli
You will need: 
Beef braising steak
2 onions and 3 cloves of garlic
Kidney beans – I actually prefer to use black beans
1 tsp chipotle chilli flakes (sometimes I'll just chuck some Franks Hot Sauce in it!)
2 tsp smoked paprika
400g can chopped tomatoes
300ml of beef stock, use either Oxo or Knorrs easy pot
Big dollop of tomato puree

No prawn, Chicken and Chorizo Jambalaya
You will need:


Chicken breasts (or boneless thigh), diced

Chorizo, chopped

1

 

white 

onion

, diced

Red chillis (increase quantity to turn up the heat!)

3

 

cloves

 garlic, diced

1 can chopp

ed tomatoes

1

 

tablespoon

 

dried oregano

2

 

tablespoons

smoked paprika

1.5

cups

 long grain 

white rice

Pinch of salt and pepper

1/2

 

teaspoon

 

salt, 

or to taste
Pulled Pork
You will need:
Shoulder of pork
Two onions, diced
3 cloves of garlic, chopped
Pour in a glug of orange juice or apple juice (whatever your preference)
2 tablespoons of paprika
Salt and Pepper to taste
Once cooked, use two forks to shred the meat
All of the above recipes are lovely served with mash, rice or couscous.
What's your favourite slow cooked recipe?