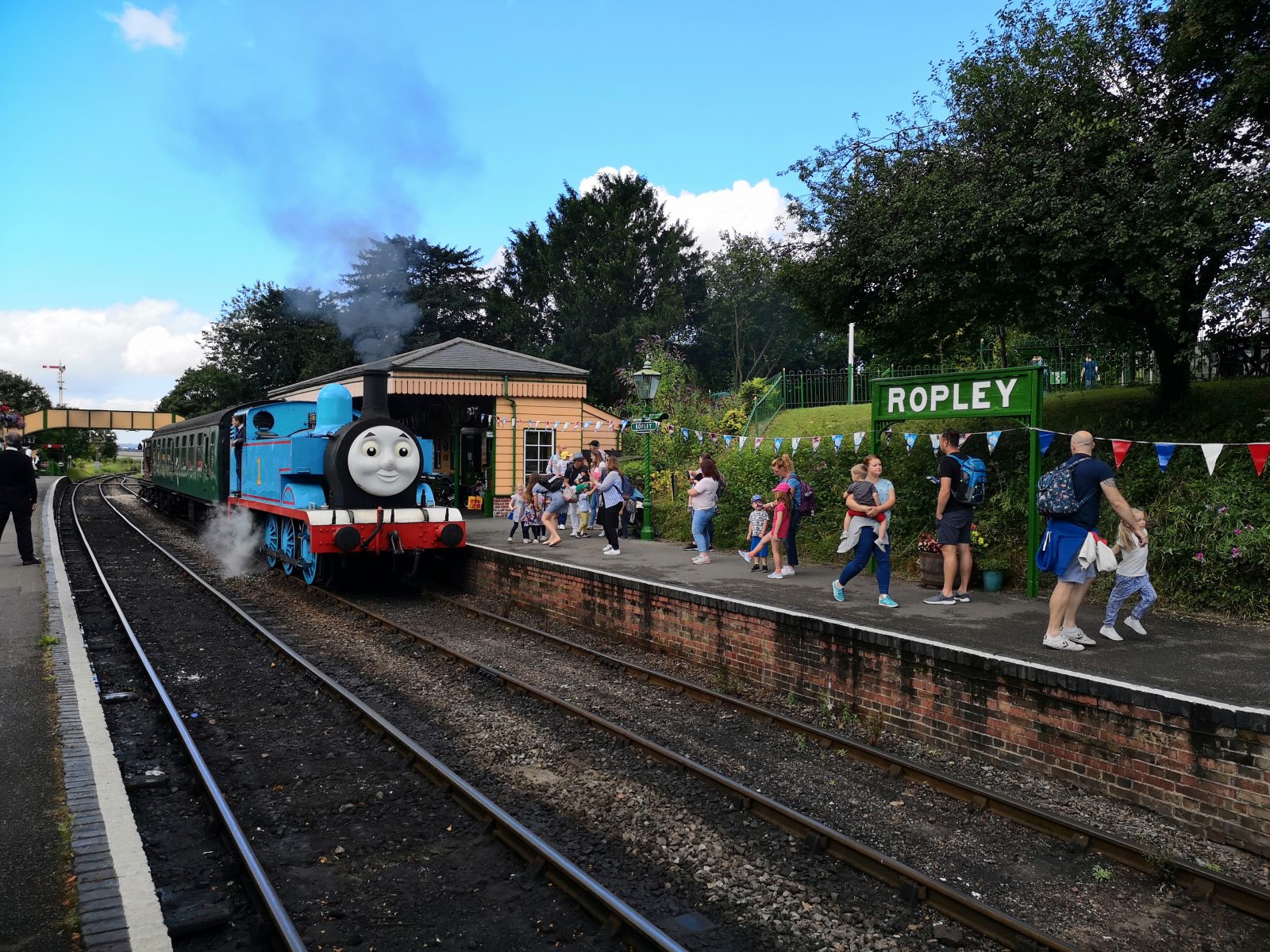 gifted / A Day out with Thomas at The Watercress Line
We were invited to The Watercress Line to visit their Day out with Thomas event – as soon as I told the kids we were going they were really excited and the week leading up to it, we were watching episodes of Thomas to get us in the spirit!
My parents joined us for the day and we met at the carpark in Ropley, where there is free parking a very short walk away from the station. We decided to base ourselves at Ropley as this is where we felt the majority of the activities took place.
We were greeted at the entrance by the most friendliest guy who checked our tickets, gave us our timetables and information for the day.  Sofia and Arlo received their 'Passport to Adventure' certificate and stickers, and we were pointed in the direction of the undercover buggy park if we wished to use it…they were also doing transfer tattoos here so the kids were straight in there getting branded!
We popped to the 'Cookie Bus' for a cup of tea and a cookie on the top deck of the red double decker bus. The kids didn't want to sit around for long and were desperate to get out and see Thomas up close.
Our first port of call was the miniature railway where Sofia and Arlo firstly sat on Patricia and beeped her horn – I have neither seen either of them jump out of their skin like it, the toot is very loud!
We then boarded the mini steam train for a short journey along the line. As it is a charity, there was a bucket with a suggested donation of £1 to help with upkeep of the railway.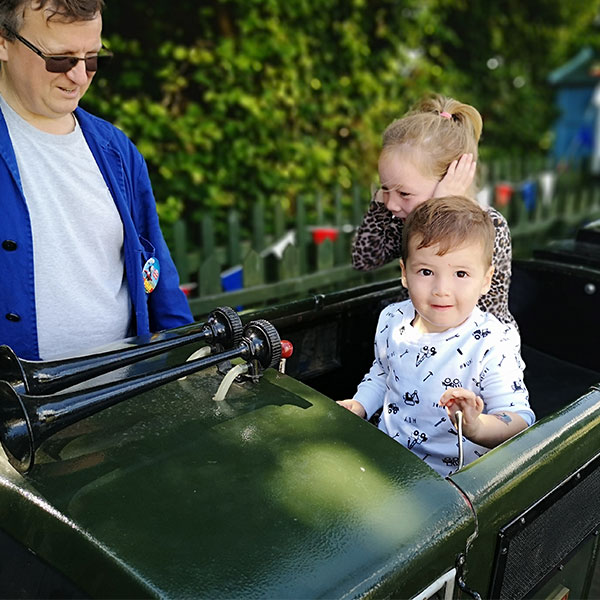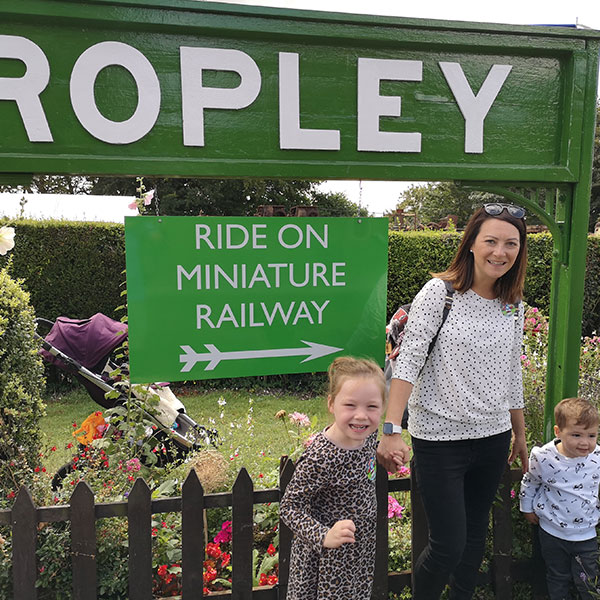 From here, we made our way to the platform where we stood and watched Thomas do his trips back and forth (this ran in between the 'on the hour' main train services to Alresford and Four Marks & Medstead).
We decided not to go on Thomas just yet and had a wander around to see what was happening platform side.
Sofia quickly found the Victorian rides and they both had a couple of back to back rides on the Victorian 'chair o plane' swing seats – this was included in the price which is a really great touch.
We decided to head to Medstead and Four Marks station and boarded the main train over. There wasn't a huge amount to do here, some Thomas colouring sheets and that was about it, so we decided to head on the next train back to Ropley for a bite to eat.
We'd brought our own picnic with us as we weren't sure what there would be catering wise, there was a picnic area with plenty of seating around but there was also a BBQ type food stall, the Cookie Bus and a small food kiosk.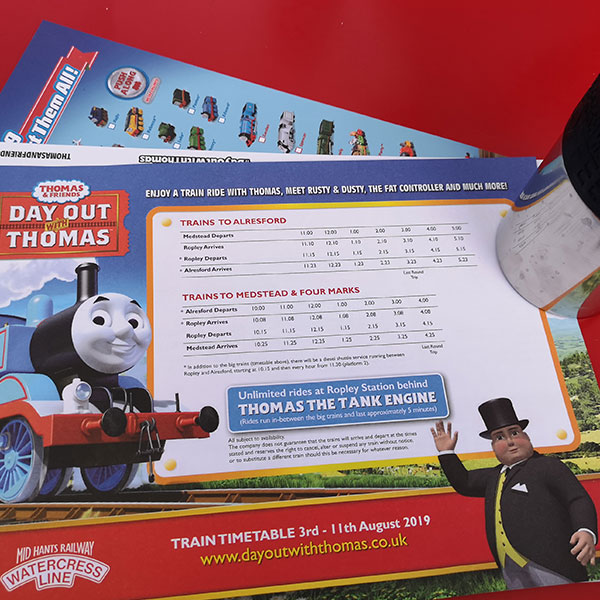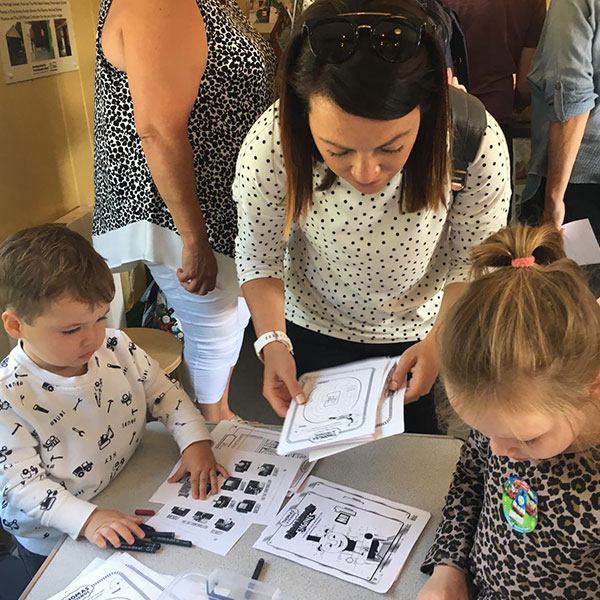 Over lunch we checked out our itinerary and planned what to do next. We decided to give the 'Storytime with the Fat Controller' a miss, but we headed to the Rusty and Dusty magic show which was great and held the kids attention as it was so interactive!
Upon the show finishing, we walked out to find the Fat Controller signing the Junior Engineering Certificate we were given at the entrance so we joined the queue for a signature and a picture.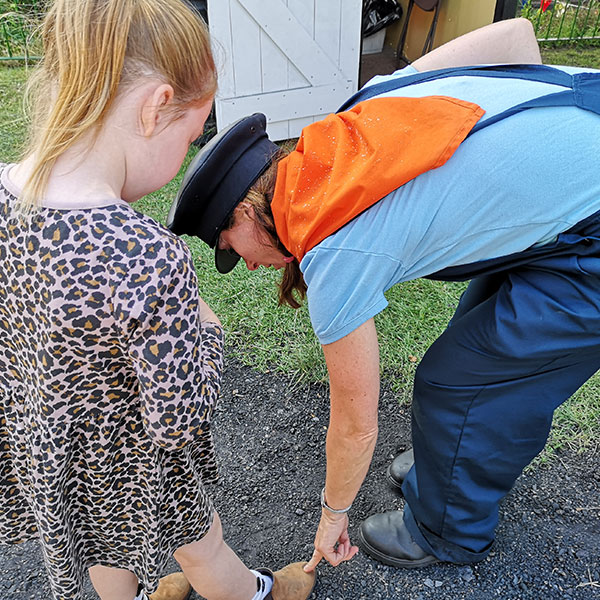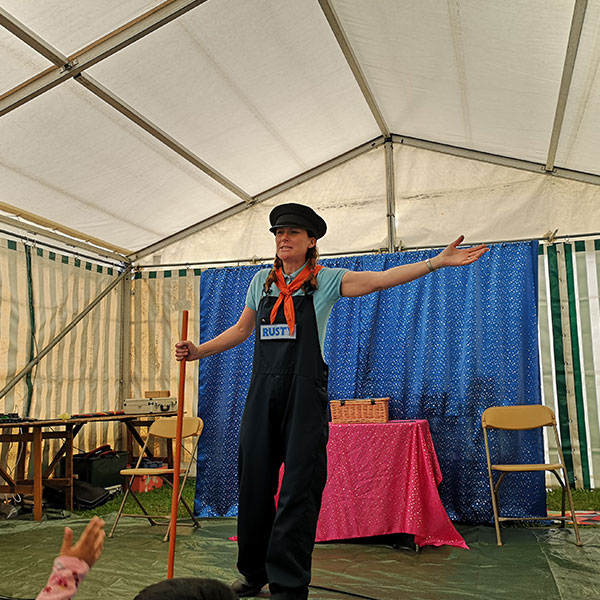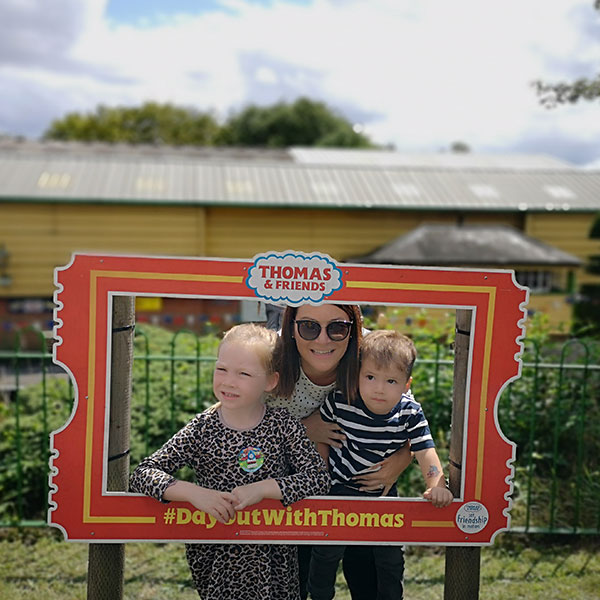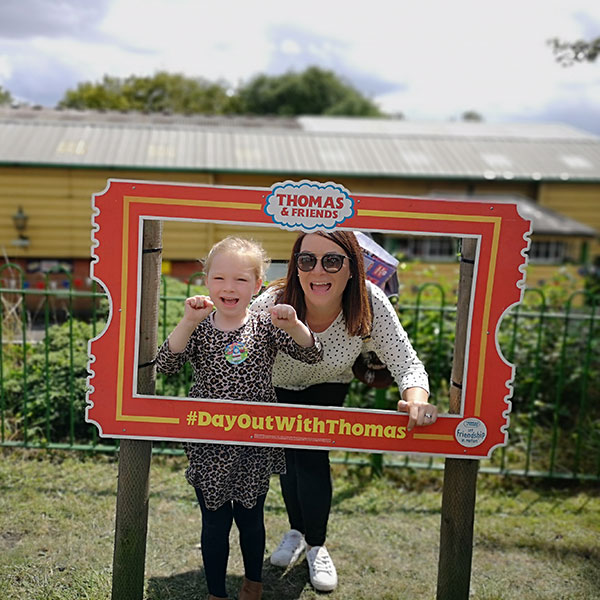 Dusty was entertaining the kids in the line and she came over to Sofia to see if her shoes were 'squeaky clean', Sofia's mind was completely blown as Dusty found that her left boot 'squeaked' – later that day I caught her pushing her toes to see if they were still squeaky!
There was also a Victorian carousel which they both enjoyed going on a couple of times. As we were leaving the ride, two lovely ladies from Network Rail were handing out Thomas storybooks and sticker activity books which was a really nice extra – especially as the kids got one each, so there was no squabbling over who had what!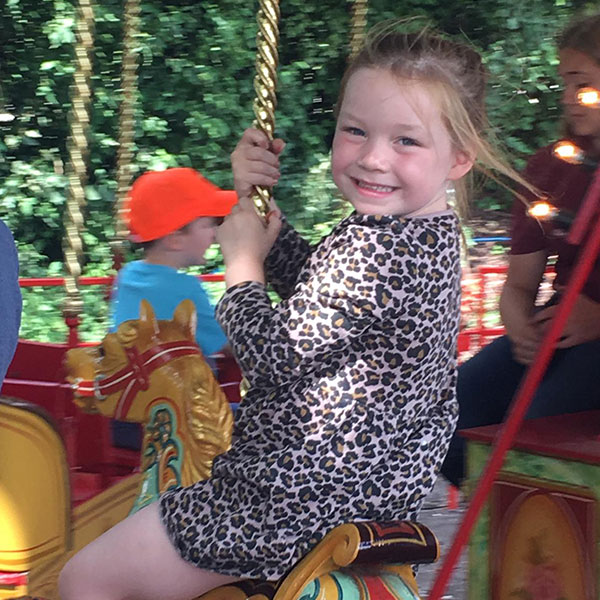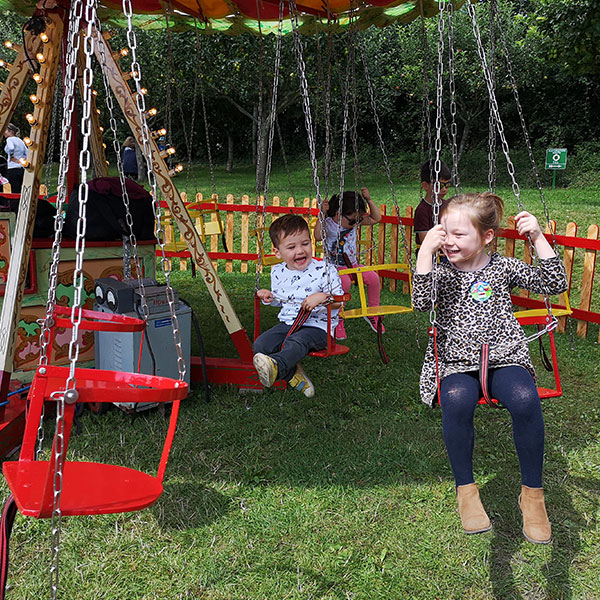 Also at Ropley was a story corner with dressing up, we didn't do that this time as there was a queue of kids waiting to try on and pose for a picture.
We then boarded the Thomas train which was great, they had a bit of Thomas themed music onboard but aside from that, you didn't feel any different from the main trains – I did think they perhaps could have made it a bit more 'Thomas'.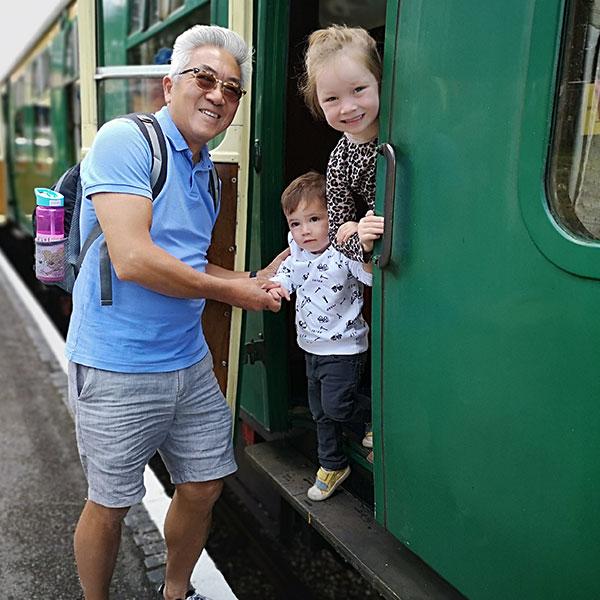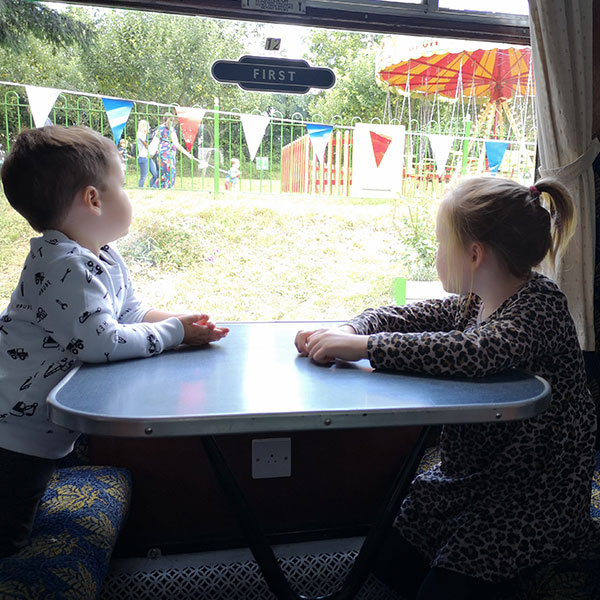 Alresford station had unlimited rides on Diesel and Todd so we had planned to head there, but by the time we decided it was a bit too late…so next time we will probably start there!
We loved the quaint feels at the stations, the beautiful well maintained platforms and stunning flowers, cheerful, friendly staff and the countryside you pass on the main train journeys.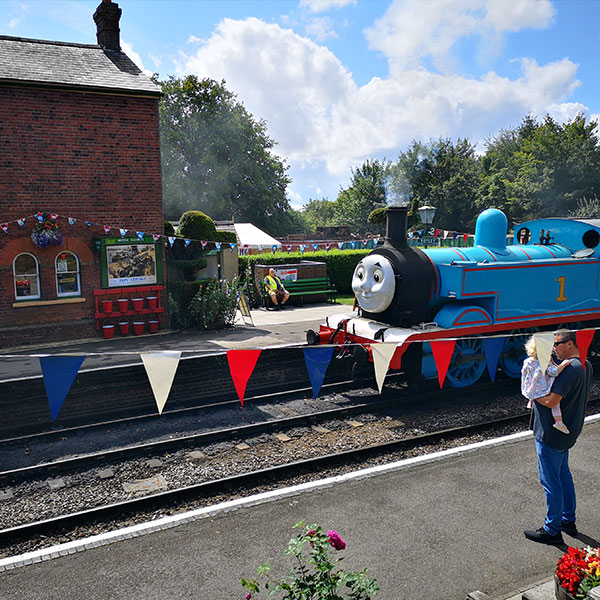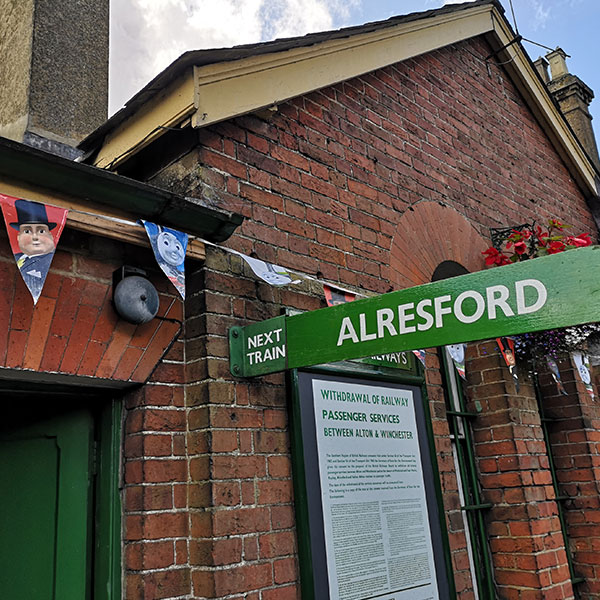 There's something really magical about seeing a television character from your childhood brought to life infront of you.
We all left with sniles on our faces and a real contented feel for a fantastic family day out – and it's not every day that nanny and gamps get tattoos!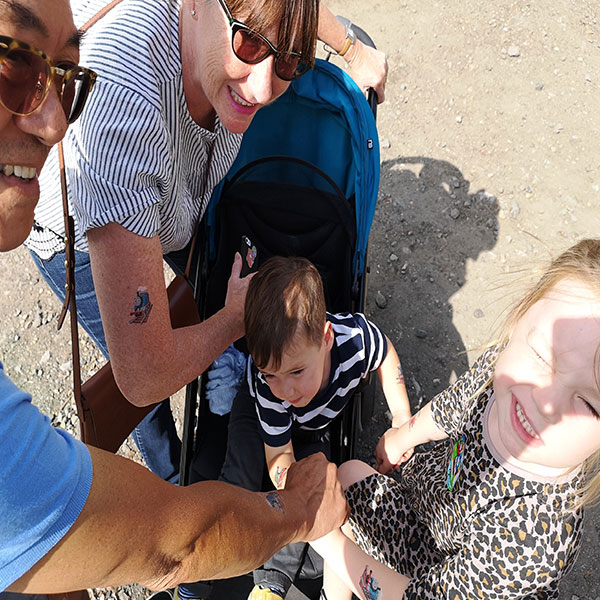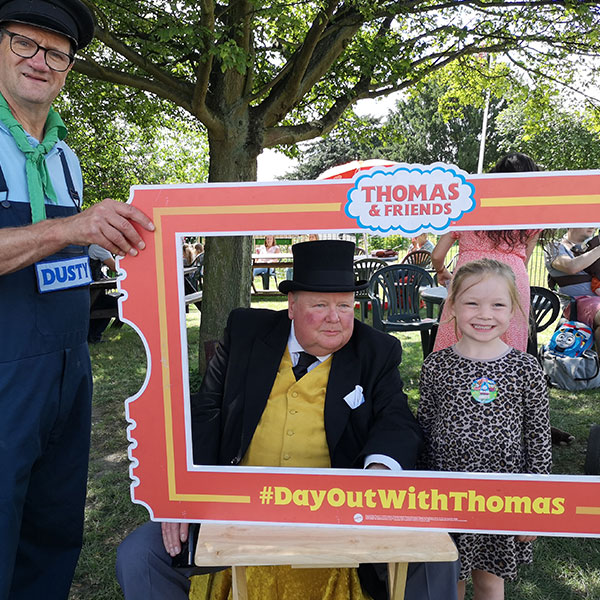 The Watercress Line hold A Day out with Thomas twice a year – April and August. It's definitely worth a visit when he toots back into the station in 2020! 
We were gifted a family pass (two adults and two kids) which was £60 and I paid for an additional adult which was £20.
Interested to see some of our other family days out? Click here!