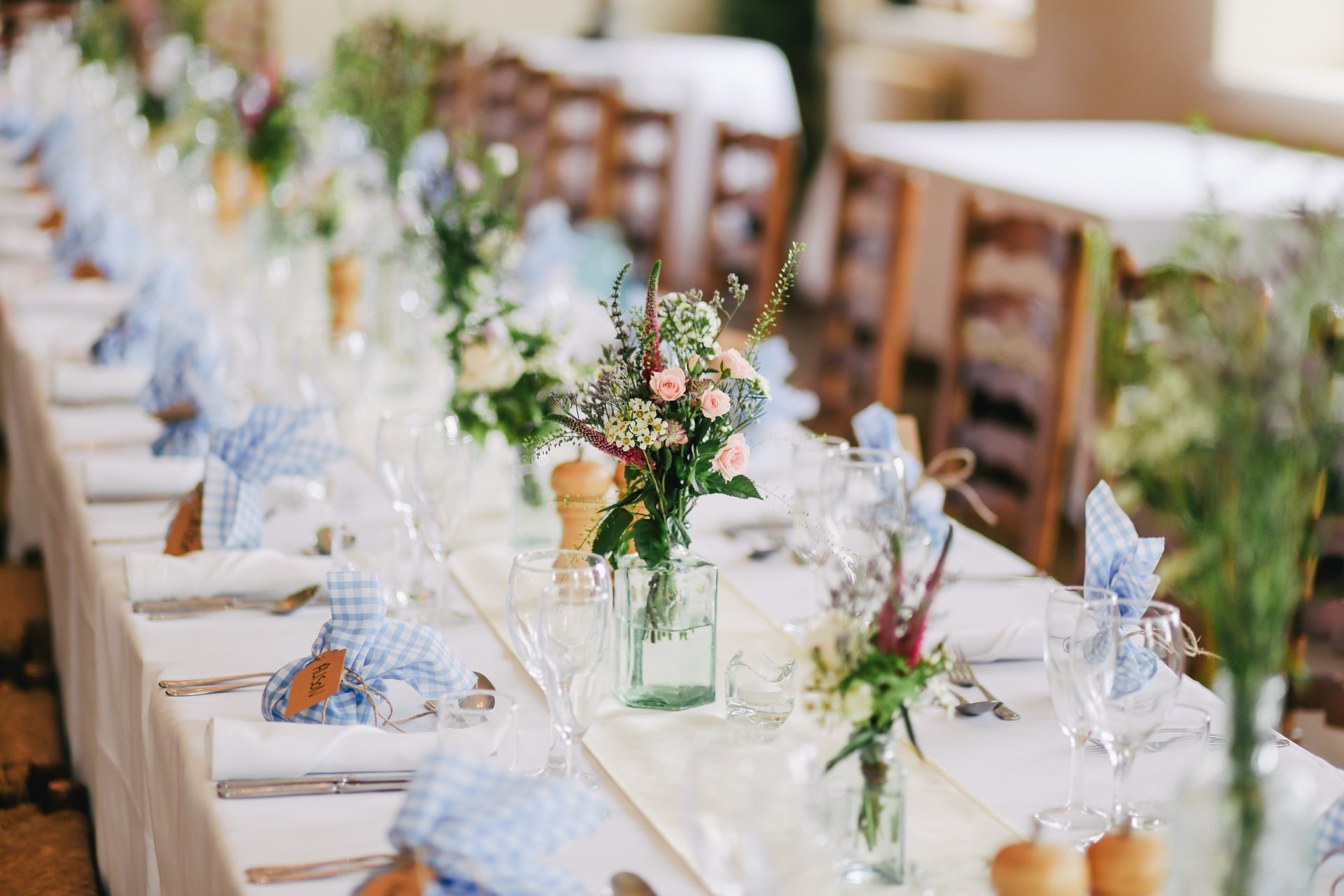 5 key ingredients to have on your wedding to make lifetime memories
Your wedding is going to be one of the most special days of your entire life. The day is jammed pack with happiness, love is in the air, and of course, lots of emotions such as happiness and sadness. Having the right ingredients for your wedding is vital for you and your guests. Since the day is about the couple, it's important to nail down the ingredients that will make you and your spouse happy on this day.
Here are 5 key ingredients that could make or break your wedding day!
1. The venue
Unless you and your partner are going to opt for an elopement, you're going to need to have a venue. Some people will choose something small such as a backyard wedding, or maybe something at a park. Unless this is something you're going for, you and your partner will need to look for a wedding venue. You're going to want to look for a wedding venue that you and your partner is going to love. This should include where the location of the venue itself.
Are there pretty views surrounding it? Is the interior of the venue lovely? What does this venue offer, such as amenities? You'll need to think about all of this and put it all into consideration.
2. The wedding guests
While the parents usually want to take control over this, try to not let them. Only invite who you and your partner want to invite. It's both of your big days, so only those that matter should be there to celebrate it. Don't feel the need to invite a hundred or more people, just invite how much the both of you want. The people will truly affect how well or not well you both will enjoy this day. Don't let this get overlooked!
3. Your vows
You should never forget about the vows, this is something that's so special for the wedded couple! This part of the ceremony is where the bride or groom tends to get emotional, plus other wedding guests. But, just keep in mind, if you're the shy type, or either of you simply do not feel comfortable experiencing your emotions in front of others, then skip this and tell your partner in private.
4. Your flowers and other decorations
Most likely, your guests will not care about the decor. But if you're someone who has always wanted to bring some personality into your wedding, this is going to be the way to do it. The decor is really all about what you and your partner are after.
5. Your photographer
When it comes to your wedding photographer, the both of you need to match up! This includes personality and price range, but also you should like their style. The photographer is going to be the one that helps capture those moments!
A wedding is a special time for all who are involved. It is the time to celebrate love, make memories, and have fun with family and friends. In the end, that's really what it's all about, getting to celebrate love with those closest to you.