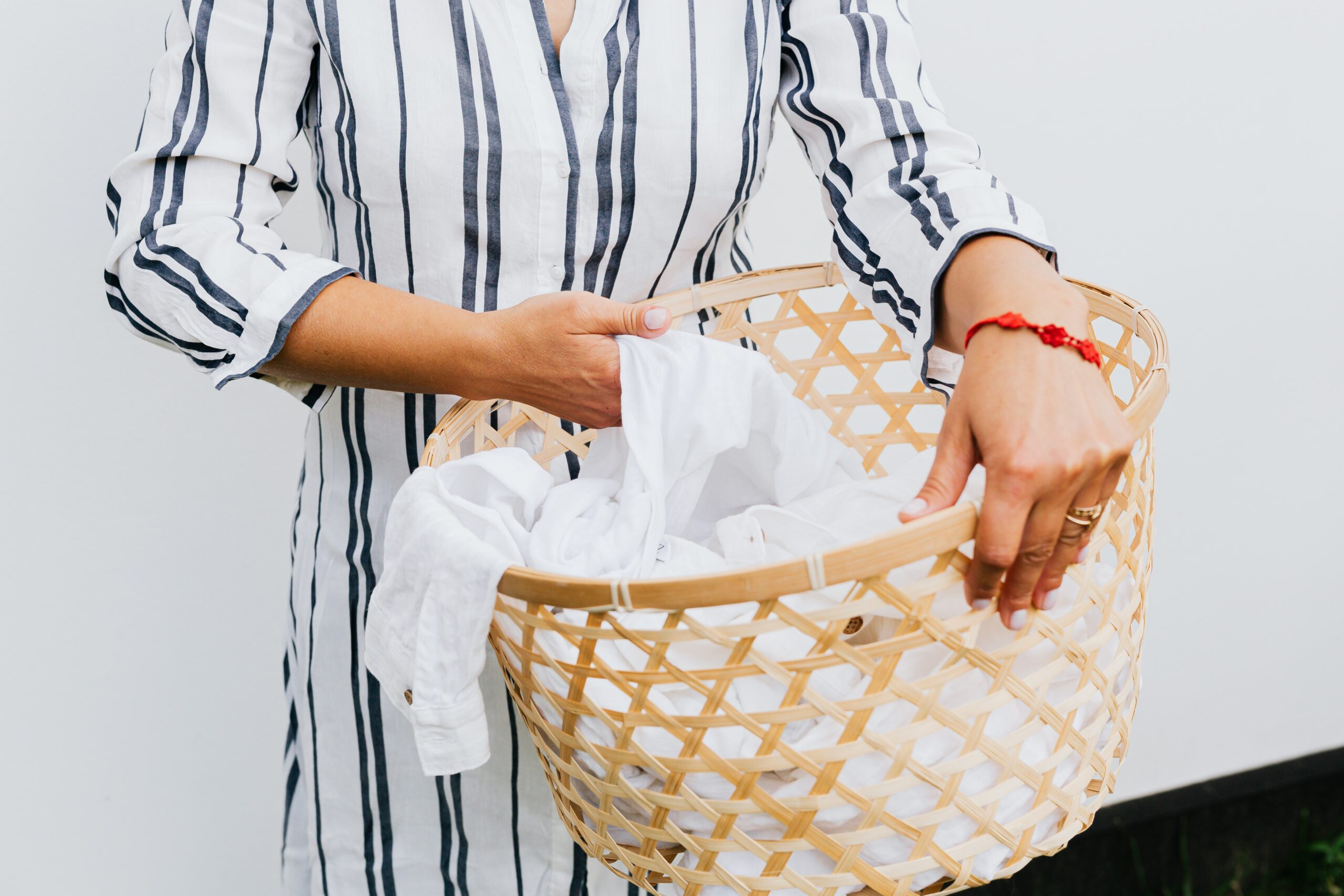 Family life needn't leave you drowning in laundry
Whether you're a working parent or a stay at home mum, the chances are that you've been drowning in laundry (and ironing!) since the day your kids were born.
From icky muslins and poonami soaked babygrows, to endless muddy trousers and ketchup stained school uniform there's often no let-up. Or at least not in my house – my machines on at least twice a day!
The good news is that, while there isn't a magic wand to make this tedious chore go away, it is possible to pull yourself out of your laundry pile for good. Here's a few of my top tips… 

# 1 – Stick to set days
Just as cleaning rotas elsewhere have likely been your best friends since becoming a parent, sticking to set laundry days can be invaluable. I don't mean that you just dedicate Monday, Thursday and Saturday as washing days, but that you also know what kinds of laundry you wash on those days (e.g. darks, whites, delicates etc.). This may seem a little extreme, but you'll then be able to pick up the relevant laundry items on the right days without thinking about it. It also helps you pick your wardrobe! 

# 2 – Keep that machine running
Like any smoothly oiled machine, you should take steps to keep that washing machine spinning. That means making sure that you've got everything you need, such as plenty of washing tabs, fabric softener and even washing appliance spare parts.

# 3 – Speed up what you can
While you can't speed up wash cycles, you can reduce laundry timing in other ways. Having your kids bring their laundry to the machine themselves is a great example of this, as long as you check there aren't any red socks hiding in the whites! We have three separate washing baskets housed upstairs – that's white, blacks and colours, and the kids know which one they need to put their dirties in! 
Once you've bunged it in the wash, you might want to consider outdoor washing lines or indoor clothing rails that make it easier to dry clothes so you can get the clothes put away fairly quick…or into the ironing pile at least! 

*This is a collaborative post.