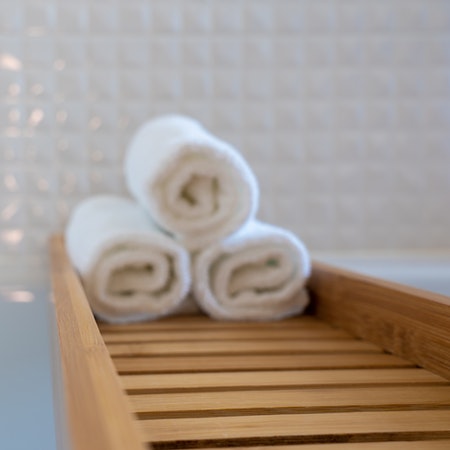 Pandemic-proof self care routine for busy mums
Staying at home with the kids during the COVID-19 pandemic is no easy feat, especially for the busy mum. With schools closed, babysitters working from home and parks allowing for limited visitors only, busy mums are suddenly required to keep the kids fed, educated and entertained.
But let's face it: with or without the lockdown, you're always a busy mum. The lockdown just made you busier!
This means you have every right to pamper yourself. Busy moms have a busy schedule: even though you want a massage or permanent laser body hair removal session, you have other chores to keep in mind. Still, as a busy mum, you have the right to get pampered, even at home. Otherwise, you might experience burnout.
The best supermums in the world take a break when needed. A little pampering makes you feel better and saner. At the same time, it restores positive energy back to your home. And the good news is, you can still care for yourself even though you're a busy mom in quarantine.
Consider these pandemic-proof self-care tips for the busiest of busy mums:
Feed Yourself Well
When you feed the kids, do the same for yourself. Eat the food that you give to the children. Mums always feed their kids with nutritious foods to keep them healthy and strong- and the odd McDonalds, obvs – we're not total heroes! However, some of us are often too busy preparing these meals for their kids that they forget to do the same for themselves. They end up eating a sandwich or fast food (or even nothing at times) just to make sure that the children are well-fed.
You need the same nutrients! By giving yourself time to prepare the same food for yourself, you won't just have more energy for the day. You'll enjoy fresher skin, better hair, and a happier mood.
Stick to a Realistic Work Routine
Some busy mothers used to include the gym in their schedules. Now that they're stuck at home, going to the gym isn't an option. As a result, some mums have no idea how to shed off the excess pounds.
Fortunately, you don't need the gym to stay fit and healthy. Busy mums can be kinder to themselves by sticking to realistic exercises. Start by walking up and down the stairs since these don't require any special equipment. You can also do lunges or jumping jacks. YouTube is also rich in DIY home workouts that don't require equipment.
A rule of thumb is: start small with your exercise routine and build your way to it. Don't forget to look after yourself.
Acquire a Hobby or Do Something That You Like
Stress is the biggest enemy of productivity, particularly in a time when you're stuck at home with the kids. Instead of letting yourself drown in stress, do something that you like.
Some hobbies are scientifically proven to help relieve stress. Even simple hobbies such as cooking or baking can help you relax and feel less bothered about things that are out of your control.
Consider the following suggestions to unwind a bit:
Yoga can help reduce symptoms of anxiety and depression. At the same time, it can help you achieve your fitness goals.
When the kids are asleep, curl up with a book and let the stories melt away. A good book can help you escape your reality. At the same time, reading works out your mind while slowing down your heart rate and reducing your muscle tension.
There are many reasons people enjoy knitting blankets and scarves. The activity is so peaceful and useful at the same time. You get a break and you create more helpful items for your home.
Plants can also increase your happy hormones. If you don't have a lawn to plant seeds, you can always start a balcony or indoor garden.
Express yourself by writing in a diary or a blog. Writing can help you release your negative emotions.
Sleep Early
Being well-rested helps us mums recalibrate their baselines, especially if you're dealing with a toddler or young kids. However, this is easier said than done. Moms with stubborn kids know the struggle. But once you've kept your children's sleeping schedule on track, make sure to catch up on lost sleep.
A good night's rest isn't just good for your body; it can naturally improve your mood, too. You'll feel more relaxed, patient, and optimistic.


*This is a collaborative post.