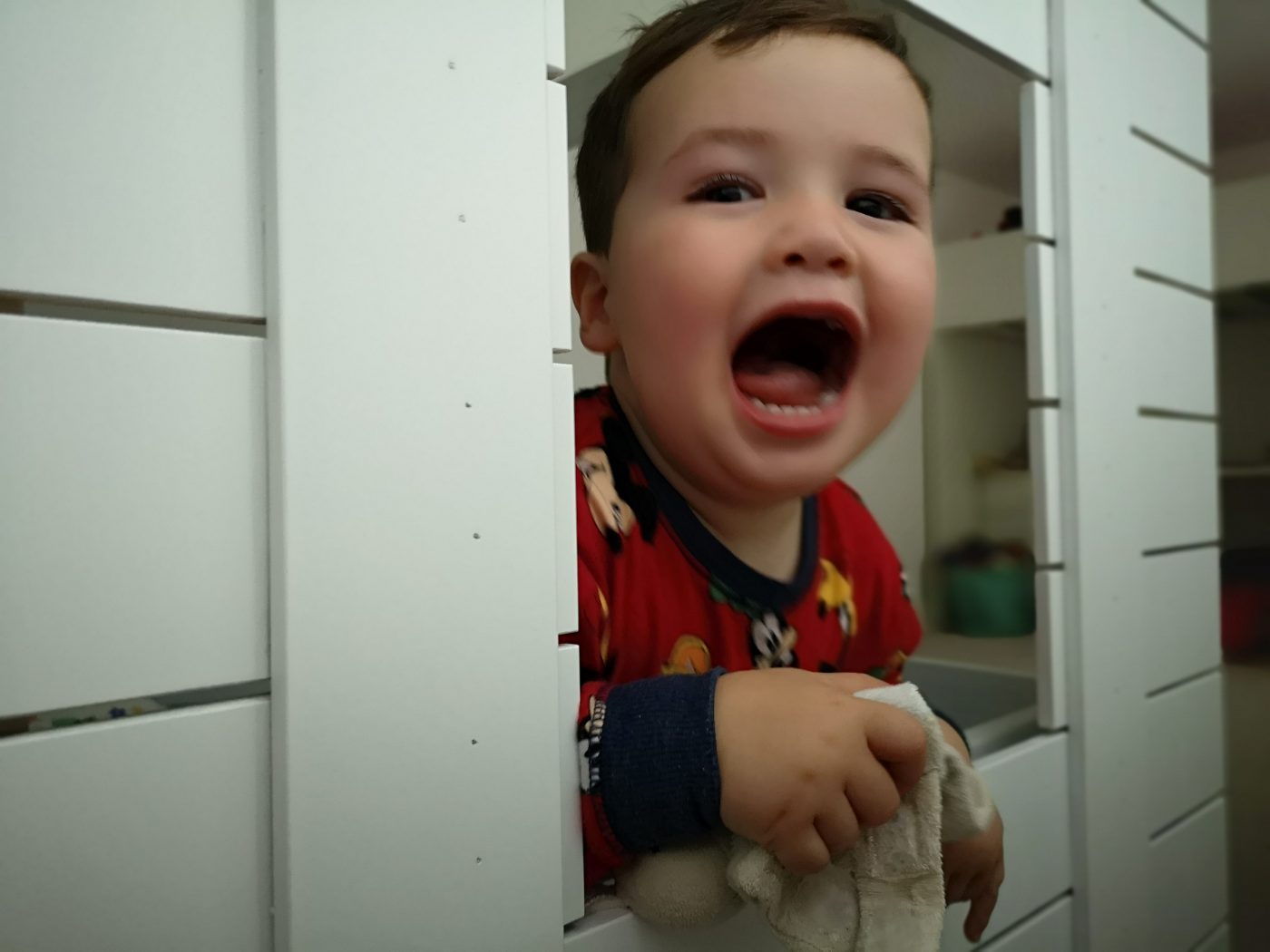 gifted* The move from cot to 'big boy bed' with help from Noa & Nani
They say 'if it ain't broke, don't fix it' but I foolishly laughed in the face of this advice when I decided at the start of the year to sell Arlo's cot and move him into a big boy bed. It couldn't be that hard could it?
Well, yes actually. With no cot back up, we tried getting Arlo to sleep in Sofia's old toddler bed. After a week of him mucking about, running along the corridor, keeping Sofia up, climbing up her high sleeper bed ladder and generally causing mischief we decided to chuck him into a travel cot for a night. He slept like a dream. So there he stayed for about three months. That was until family furniture company Noa and Nani approached us to see if we wanted to review one of their gorgeous beds. After a quick browse around on their site, I couldn't type back 'Yes please' quick enough.
The hardest decision was definitely choosing which style of bed to pick; they have everything from day beds, single beds, teen beds, bunk beds and cabin beds. Every design is unique, fun and gorgeous to look at whilst being designed with family in mind.
We eventually settled on one of their bestsellers; the Sven Treehouse single forest bed. Whilst it is quite big at the minute, we wanted something that Arlo could sleep in for a good few years and grow with him. Now for those of you that know us, will know that Stuart and I don't have an ounce of DIY skill between us, so the fact this bed is delivered flat-pack, had 'divorce' written all over it.
The four boxes were lent up in the playroom for a good four or five weeks before we even broached the subject of 'making it'. What did we do? Call Supergamps, the DIY king, of course. I went off to work and gamps and his little helper/hindrance Arlo spent the morning together making the 'big boy' bed. When I say morning, it took the DIY duo three hours.
Reports from the set up were '…instructions were a bit ambiguous, but as  everything is mirrored, just get one side right and then copy it'.
There are 'countersunk screws' which gamps thinks should be 'round head' to protect little fingers, and a  few of the bolts were too short which did cause one side of the wood to be split as they were screwed in.
Gamps' final verdict was: 'overall not too difficult – one gramps and a two year old managed it alone'. The bed does not come with a mattress but it is just a standard size, so we ordered ours from Ikea as I already had mattress protectors and sheets to fit them. Noa and Nani do sell mattresses too and they are really reasonably priced. I came home from work and instantly fell in love with it, it's stunning! Due to the size of it, it didn't quite go into the place that I had planned for it to go so we had to have a bit of a reshuffle. It was really heavy to move though, so my top tip will be to measure it up and be sure you're making it as close to that space as possible.
Being a full size single bed (208cm x 97cm), is ideal when doing the transition from cot to bed, as for the first few nights [read: weeks] I found myself either sat at the end of it or laying in it….For the first few nights, Sofia wanted it for her bed so they were bed sharing – until they realised they both like to starfish and so the bed sharing didn't last too long.
However, whenever Arlo has a sleepover at nanny and gamps, you can guarantee that Sofia will take her chances and dive through the door and bed down in the treehouse bed for the night…complete with eye mask! Two windows at the front of the bed, a skylight in the roof and big gaps at each end makes changing the bedding a lot easier!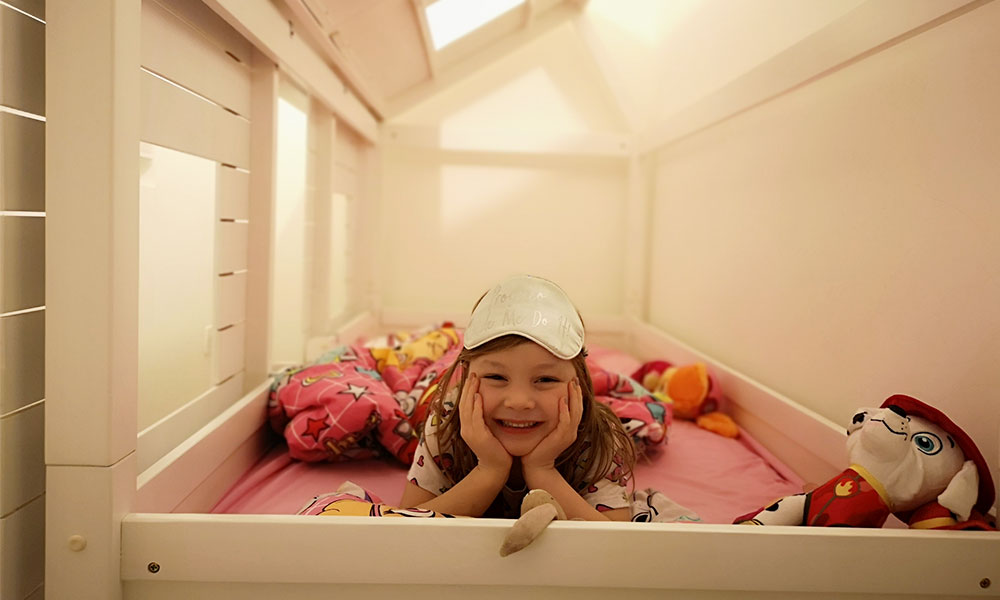 After a few weeks/months of perseverance we finally found our routine and Arlo now snuggles down in his bed and is usually asleep within five minutes. Usually surrounded by teddies and books.
It also doubles up as a personal den, they will often sit reading or playing on their tablets together in there. There's heaps of room for toys to join them, and Arlo loves poking his head out of the windows 'watching birds' out of the window. For me, there are no real downsides to the bed. It's really heavy, but that's due to the sturdiness and of quality wood, which definitely isn't a bad thing. If I had to pick something it would be that there are pinholes in the roof. I'm not sure if that's a nod towards a more shabby chic style, so it may be purposeful but personally I'm not so keen on it.
There is so much more furniture on the Noa and Nani site, and with our house extension in sight – I've already earmarked some of the ranges that I will (hopefully) be filling our new rooms with!
You can buy the Treehouse bed by clicking here. Interested in more sleep posts? You may like this one here.

*Arlo was gifted the Noa and Nani Forest bed for the purpose of this review. All opinions are Arlo's. With a little help from me – he's good at being cute but his writing isn't quite up to scratch yet.