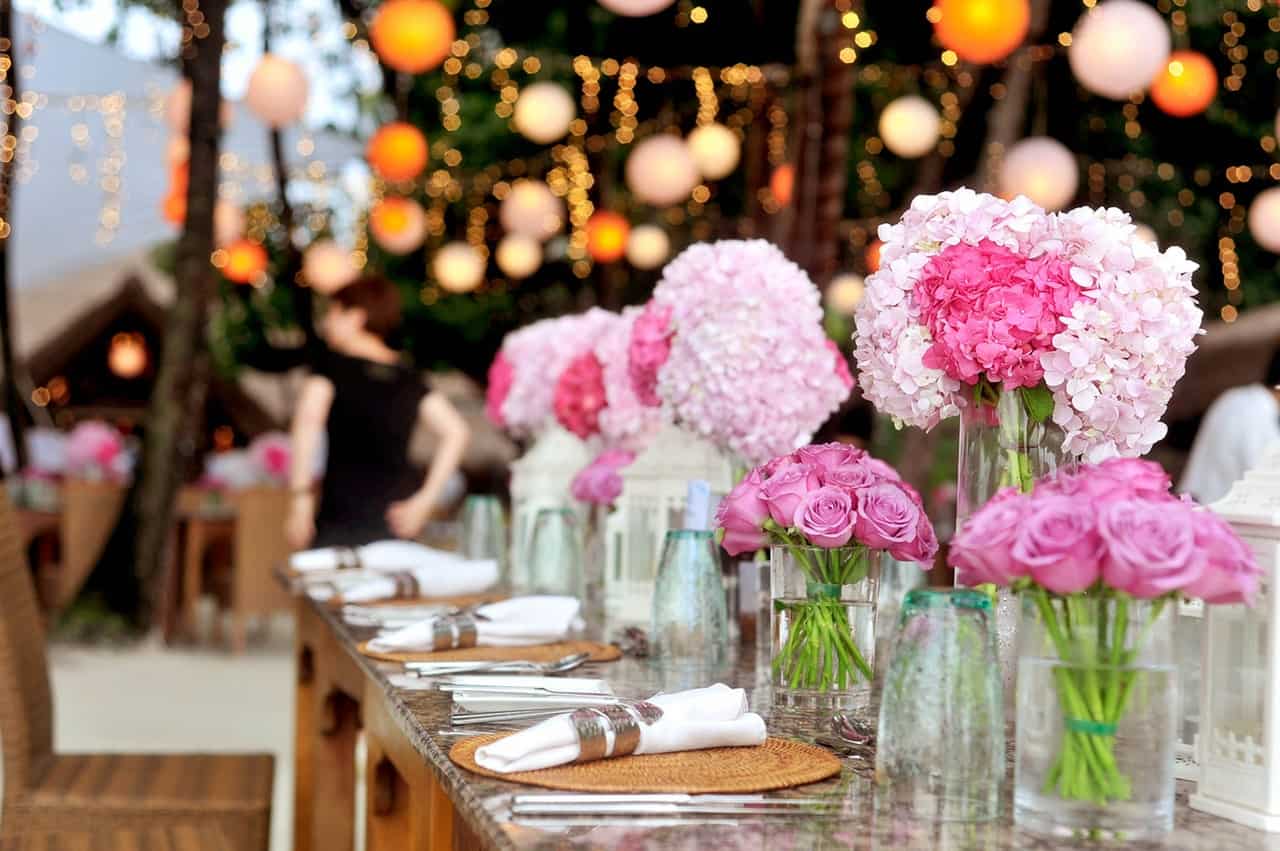 Your easy to follow wedding checklist
When it comes to planning a wedding there's so much for you to consider. From choosing your venue, deciding the guest list through to planning how you're going to look on your big day there's a lot to be done!
You could consider using a
wedding
timeline checklist in order to make sure you have ticked off everything that you need for your big day to run smoothly. They're a really simple way to reduce stress that can often come when planning your wedding. 
Have a look at the wedding checklist below to give you an idea of things to consider:
As soon as you're engaged 
So, you've said 'yes!' and you're now raring to start planning your big day. There are certain things that you should be ticking off your checklist when you first get engaged which include: 
Let your friends and family know your big news and share the celebrations.

Arrange for both sets of parents to meet before the big day (if they haven't already).

Think about a realistic budget.

Assign tasks to different people to share the workload.

Arrange a meeting with the person running the ceremony in order to set a date.

Make appointments with dress shops, flower arrangers, cake makers and tailors. 

Choose your witnesses, groomsmen and bridesmaids. 
Twelve months before 
You have a whole year before your wedding day but there is a lot to figure out before and the time is sure to fly. Some of the things for this time to think about include: 
Spread the word around your larger friends circle. 

Organise an engagement party. 

Book and confirm your venue.

Think about your colour scheme or wedding theme

Send out save the date cards so the people you want at your wedding can book the day off work if they need to.
Ten Months Before 
Those two months are going to of passed quickly, it's now less than year before your big day so you should be thinking about: 
Have an in-depth meeting with your venue

Sort out wedding insurance

Research wedding planners and decide if you need one, often if you're booking a package a wedding planner comes as part of it. 

Consider using a wedding website where friends and family can keep updated. 

Book your photographer

Try on and choose your wedding dress and accessories

Choose and settle on your bridesmaid dresses and groomsmen suits. 

Book all the necessities such as florist, cakemaker and honeymoon destination. 

Hire your transport, whether it's cars for your journey or

Coach hire

for your guests to transfer from the ceremony to the evening party. 
Six months before
You're now halfway there, you should be considering: 
Booking any rooms in hotels for both you and your guests. 

Choose and buy your wedding favours, also arrange for your bridesmaids to help pack them when needed. 

Start a gift list if you are accepting gifts.

Order rings

Give notice of marriage,

Renew your passport if you have a honeymoon booked or make sure you book in your maiden name. 
Three months before 
Wow! You really are getting close. Now it's time to think about the final touches, now is there a perfect time to get things ticked off rather than worrying about them too close to the day: 
Think about decorations.

Buy gifts for moms and dads, bridesmaids and groomsmen. 

Arrange your pre-day

wedding dress

fitting. 

Finalise your wedding menu. 

Post your invitations (remember most should already have the date saved)

Choose your first dance song.

Write your vows. 

Write a seating plan. 

Inform your DJ of a song list

Organise a beauty day for pampering. 
This is just a basic wedding checklist for you to follow, there will be other things to add to list depending on what each person wants for their big day. Do you have anything that should be included that you can share in the comments below?