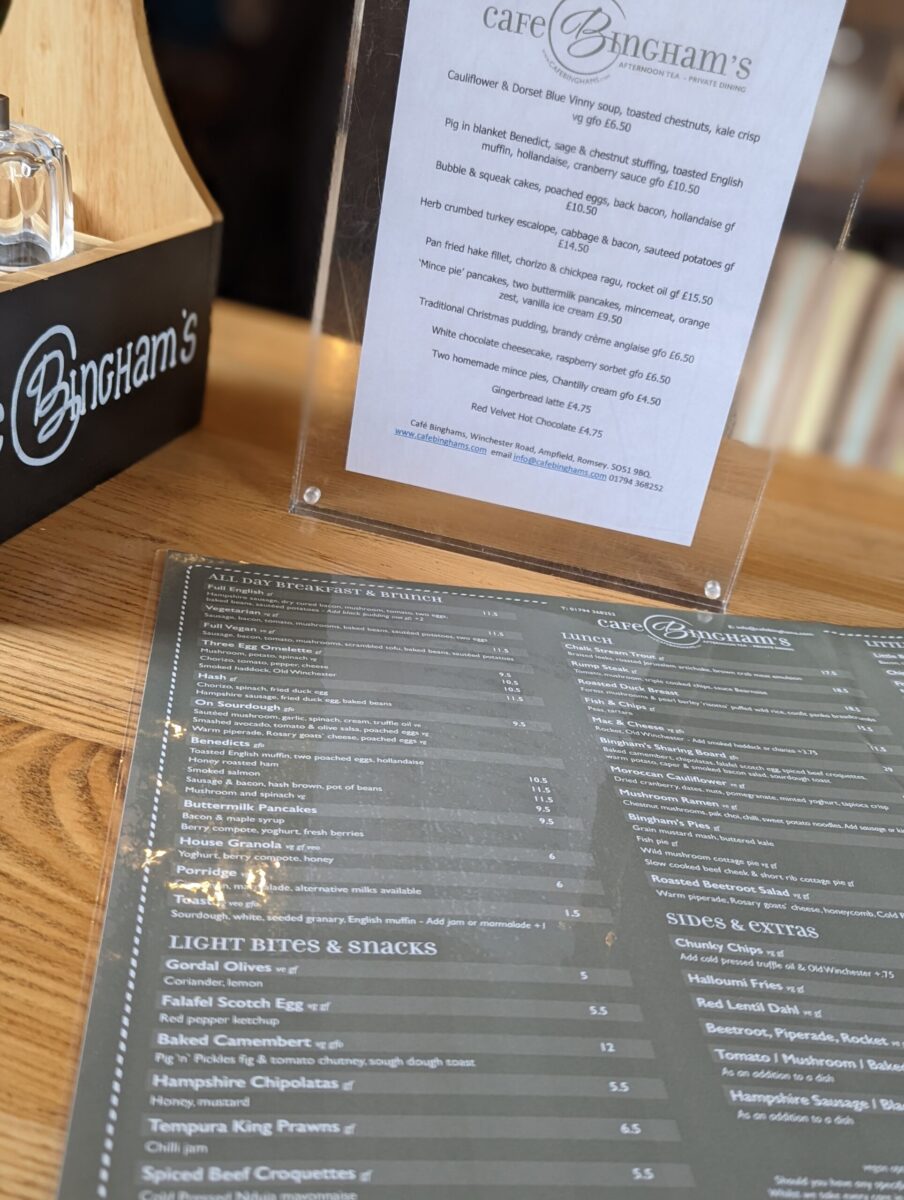 Where I've eaten today | Cafe Binghams, Ampfield
With a couple of pubs, a golf course, a school and lots of forestry walks lies the picturesque sleepy village of Ampfield. Nestled between Romsey and Chandlers Ford, we used it for nothing more than our route to pass through. That was until Café Bingham's arrived! 
Located in the old Keats Italian building, Café Bingham's is a beautiful, family run café/bistro/restaurant who do the best brunch around! Quiet, friendly, yet always bustling with drinkers or diners, it's fast becoming my favourite breakfast/lunch venue. And it's only a five minute drive away from me which makes it even better.
With a core menu based around local produce, offering all day breakfasts and brunches, light bites and snacks and more hearty choices such as steak and chips, mushroom ramen and mac and cheese and a selection of pies, as well as an abundance of homemade cakes and scones – there's something for bigger appetites and little tums alike!
Did I mention they also have an alcohol license? That always makes lunches better!
I've pretty much eaten my way through the main menu now but I always enjoy seeing what 'specials' they have on. It's worth noting that the specials menu changes every fortnight. It's not the cheapest of places, and it's certainly no greasy spoon (I recommend the Hursley Café if that's what you're after!) but I always feel that you get what you pay for and Café Bingham's is worth every penny in my eyes.
Here's a small selection of treats I've enjoyed on my many, many visits!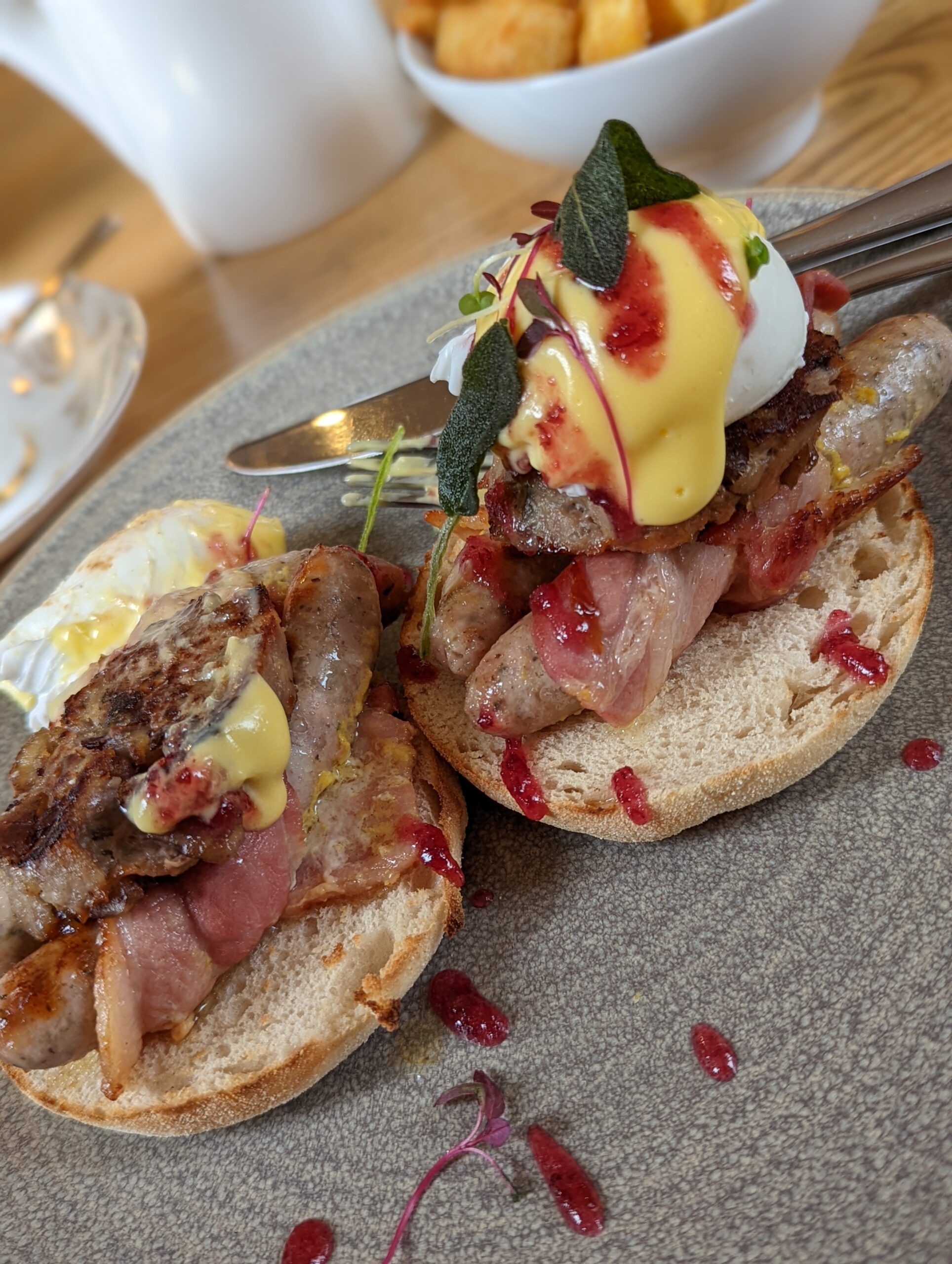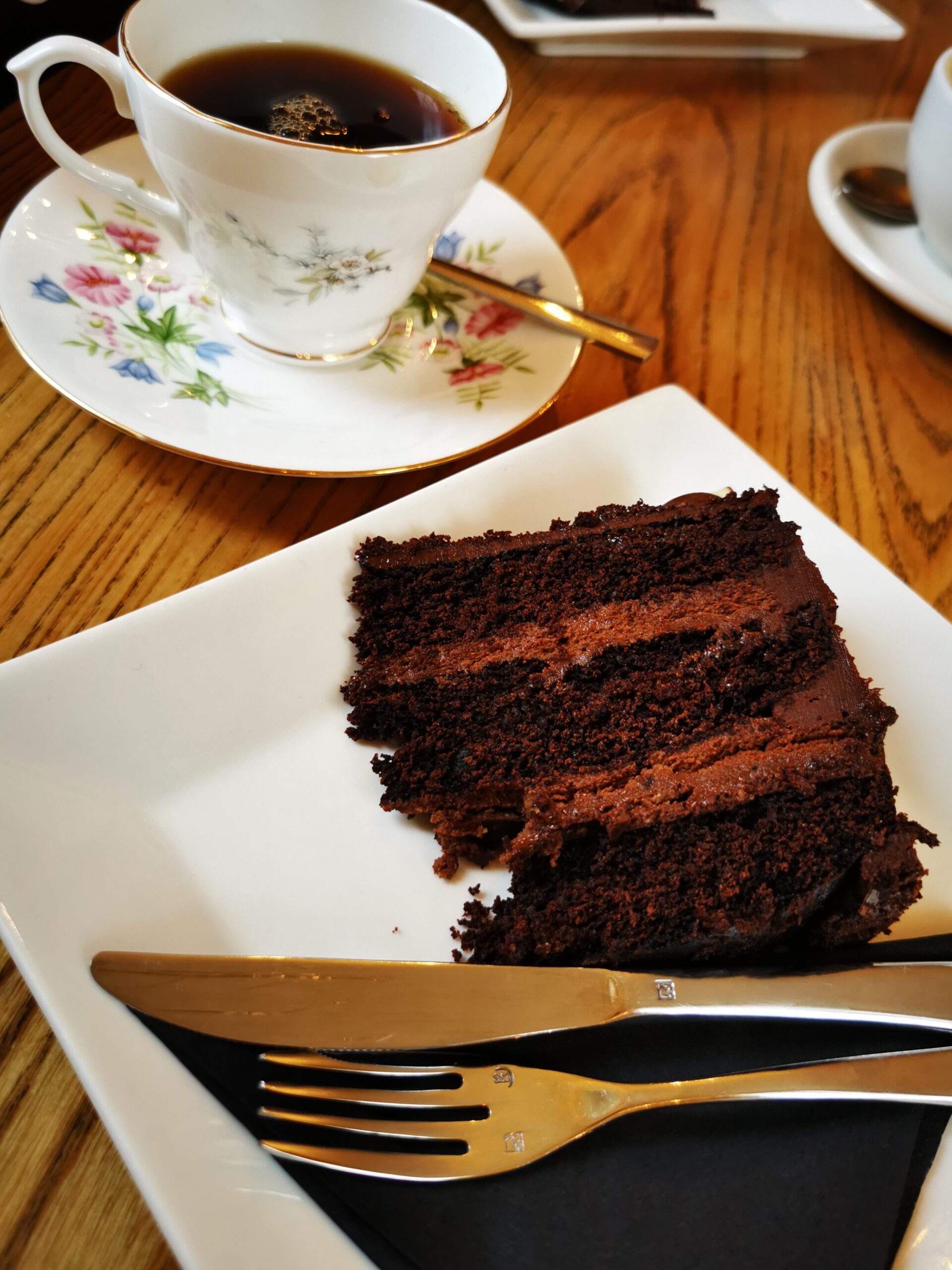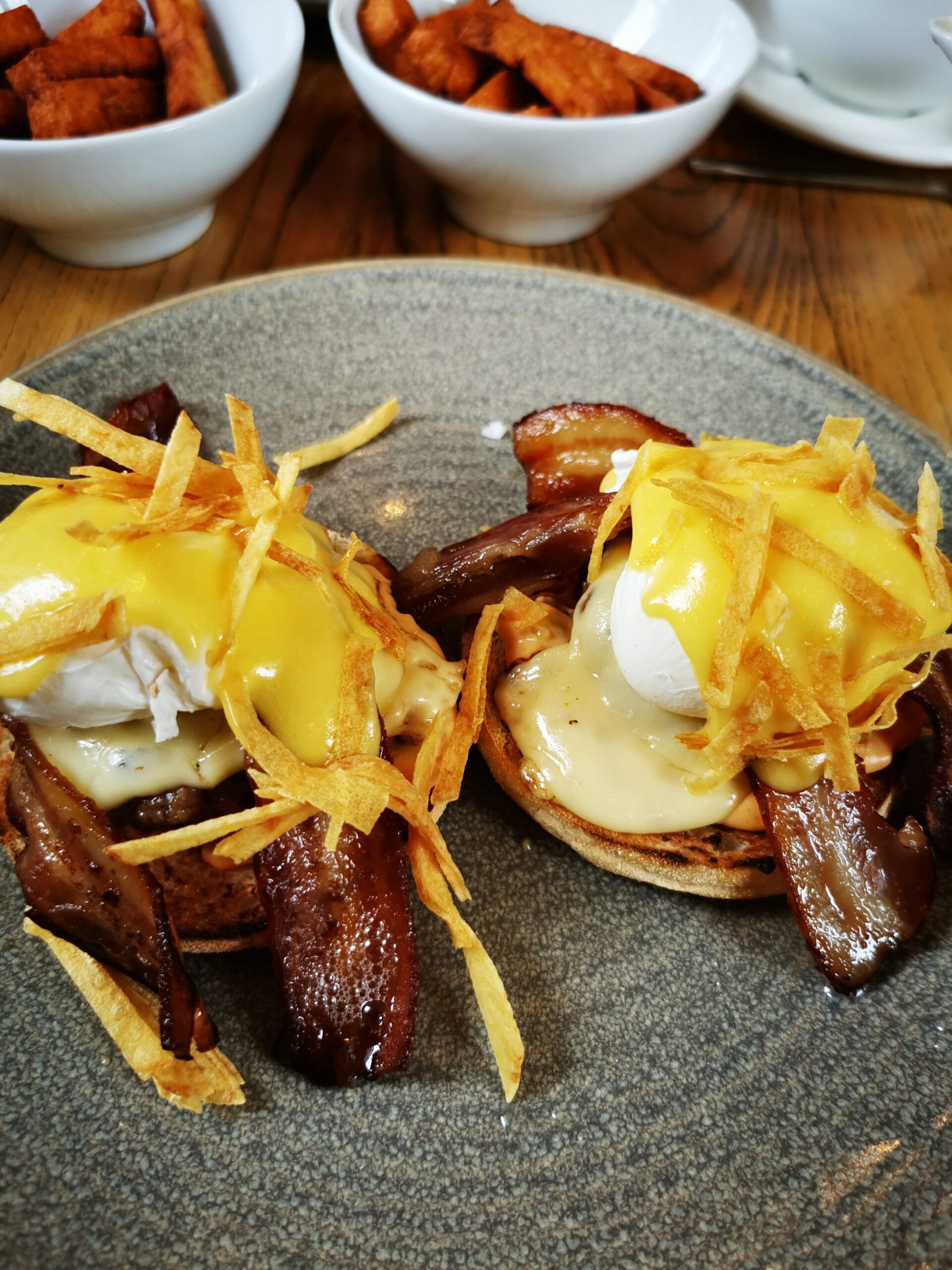 You will find Café Bingham's at Winchester Road, Ampfield, Romsey, SO51 9BQ.
Café Bingham's is open 8am – 5pm Tuesday-Sunday. 

Wondering about my other favourite eateries? Find a list of some of my favourite Hampshire independents here!