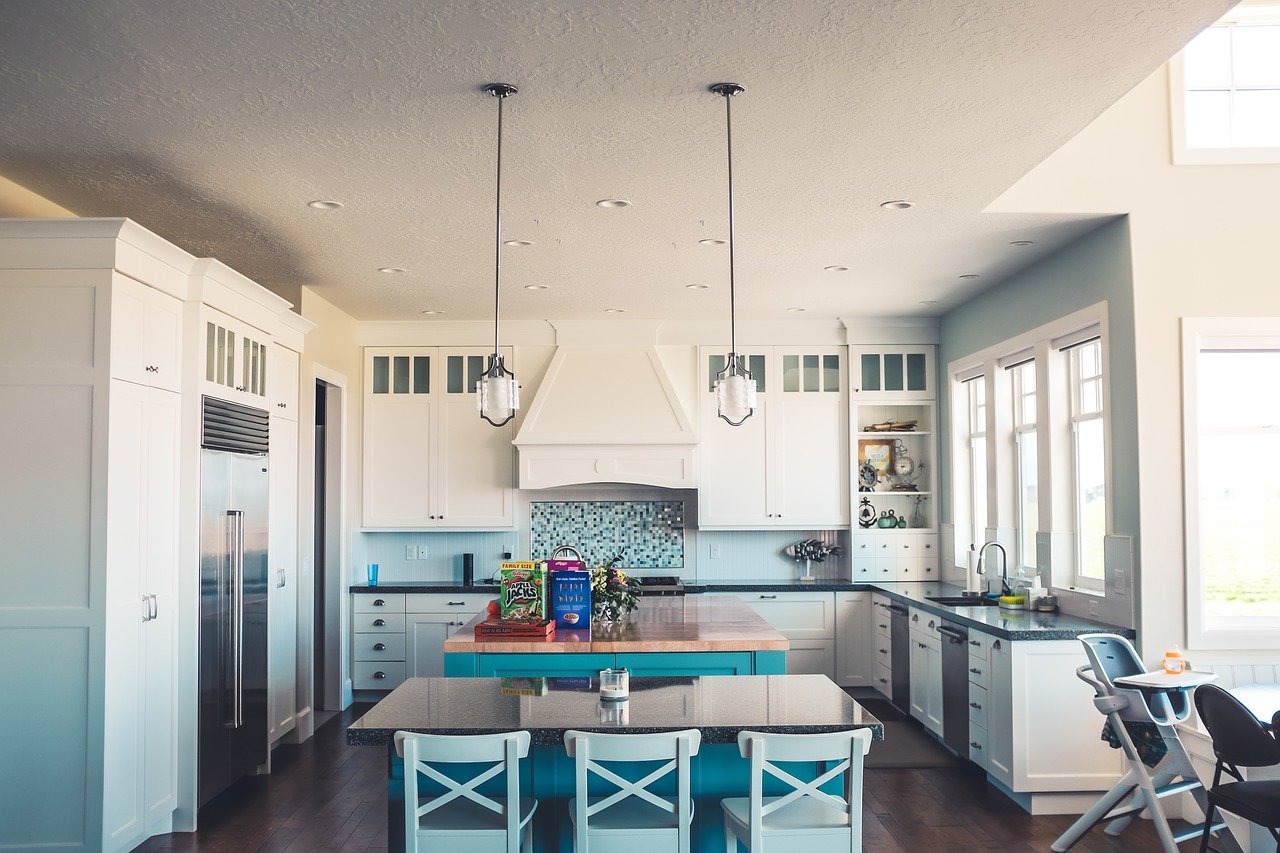 5 things to consider before renovating your kitchen
If you're thinking of
renovating your kitchen
but you're unsure where to begin then you've come to the right place! Whether you're looking to renovate small aspects of your kitchen or hoping to overhaul the whole thing, you need to ensure you have a solid plan in place.  From setting an overall budget to hiring a little bit of help, the more you're planning in advance the easier it will be.
Here are 5 things to consider before renovating your kitchen: 
What's your overall budget?
One of the first things you need to consider when it comes to renovating your kitchen is your budget, as you want to be sure you're not spending more than you can afford. Although it may be easier to think of your budget on a whole, you need to think about each individual aspect of the renovation. From the cost of materials to the cost of hiring a team to help, it's important to set a budget for absolutely everything. For a guide to setting a budget for a home renovation, visit this site here. 
How long is it going to take?
Another important thing to consider is how long it's going to take. Not having a kitchen can be incredibly difficult and if you're going to struggle without it, you may want to consider doing it over a couple of months. Spreading out the renovations may be stressful, but at least you'll have full use of your kitchen when you need it!
What do you need to buy?
When you're planning your renovation, one of the key things you need to consider is the materials. From new cupboards and doors to paint and wallpaper, there are so many things that go into making your kitchen look brand new. If you're looking for a luxurious feel, you may want to consider quartz worktops. 
Are you going to be hiring professionals?
Although you may want to do the renovation alone, it might be worth considering hiring professionals to help. Installing and renovating a kitchen can be incredibly hard work and if you don't have experience in this area, chances are there's going to be some issues. If you're looking for tips and tricks when it comes to hiring contractors to help with your kitchen, visit here. 
What new features will you be installing?
Finally, you need to think about the new features you're going to be installing. From a breakfast bar to an AGA oven, you have the chance to build your dream kitchen. 

*This is a collaborative post.