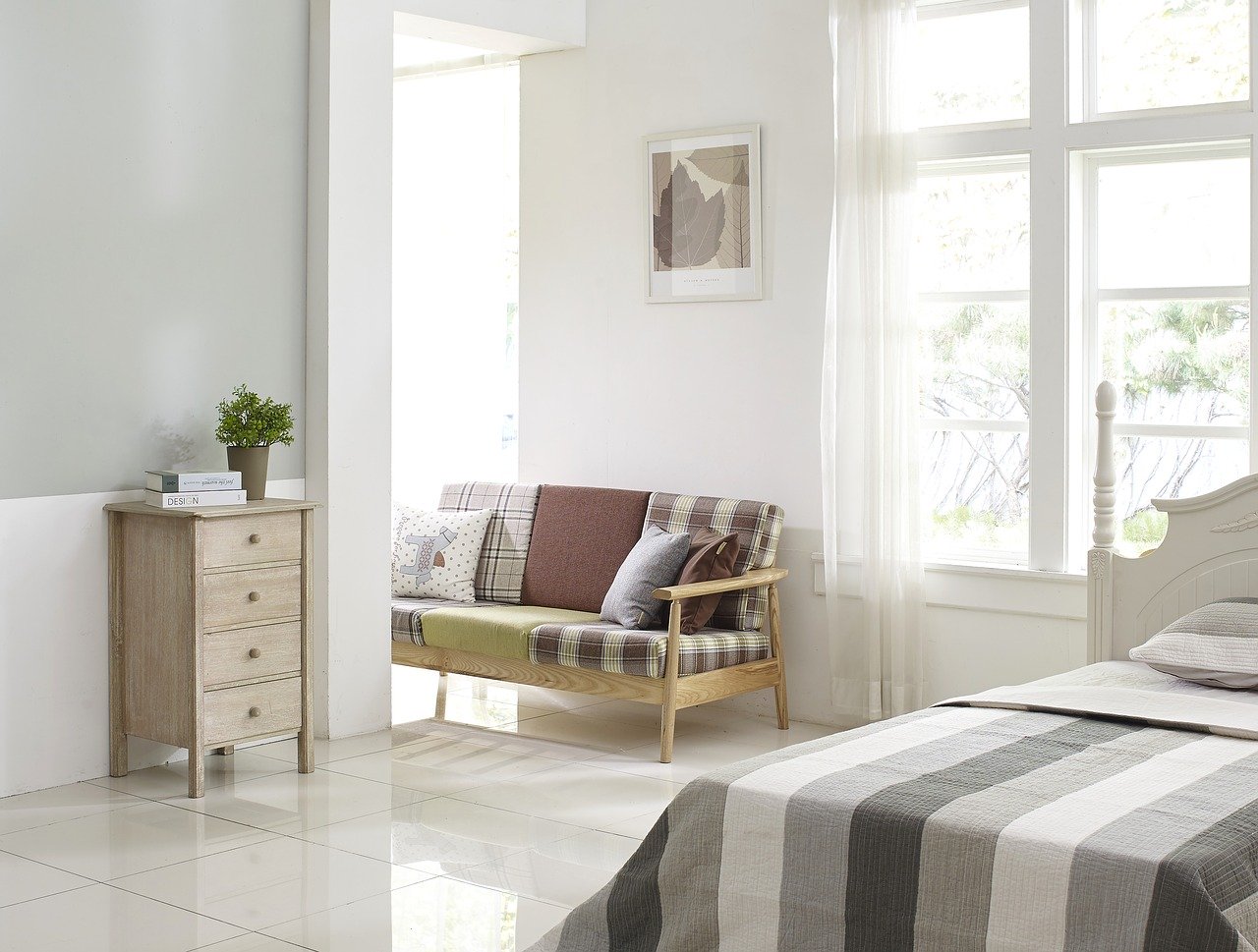 Five simple ways to make a difference to your bedroom
If you're looking for quick and easy ways to renovate your bedroom but you're unsure where to begin then don't worry, you've come to the right place!
Whether you're decorating your current bedroom or you're moving into a new home and you want to make changes, you need to ensure you're planning renovations well in advance. From changing up the colours to redecorating your walls, the options are endless.
Here are 5 simple ways to make a difference to your bedroom: 
Change Up The Colours
One of the easiest ways to make a difference to your bedroom is to switch up the colours. Whether this means changing one colour or changing all of them, you may be surprised how much difference it could make. If you want to change your colour scheme regularly, consider creating a base scheme that allows you to change up the accessories whenever you feel like it. From painting your room grey to having white walls, there are lots of easy ways to do this. For tips and tricks when it comes to changing the colour of your room, you can visit this site here.
Redecorate Your Walls
If you're on a budget or limited for time, redecorating your walls is a great way to make a difference to the bedroom. Whether you go for a similar colour or you switch things up entirely, a change of wallpaper can make the world of difference. For inspiration when it comes to bedroom wallpaper, you can visit this site. I am a big fan of statement wall art such as neon signs, this year they seem to be adorning a lot of celebrities walls (hello Giovanna Fletcher, I'm looking at you!) – check here for neon sign ideas and inspiration.
Invest In Accessories
Accessories are one of the best things about decorating a bedroom as switching one or two things can make a huge difference to the look and feel of your room. Whether you're changing the bed covers or changing the curtains, there are many incredible ways to make a difference without having to spend a lot of money. If you're looking for new curtains, you may want to consider visiting this site here.
Consider Changing The Lighting
Another easy change to make is to change the lighting, as this can create a new look and feel. From skylights to chandeliers, there are many options to choose from. You don't need to fully renovate to make a big difference. 
Make Things Smart
Why not consider making your bedroom smart? Whether this means you renovate, or just connect the lighting up to a voice-controlled device or so you can control your TV using your phone, there are many ways to make smart changes to your bedroom.

* This is a collaborative post.