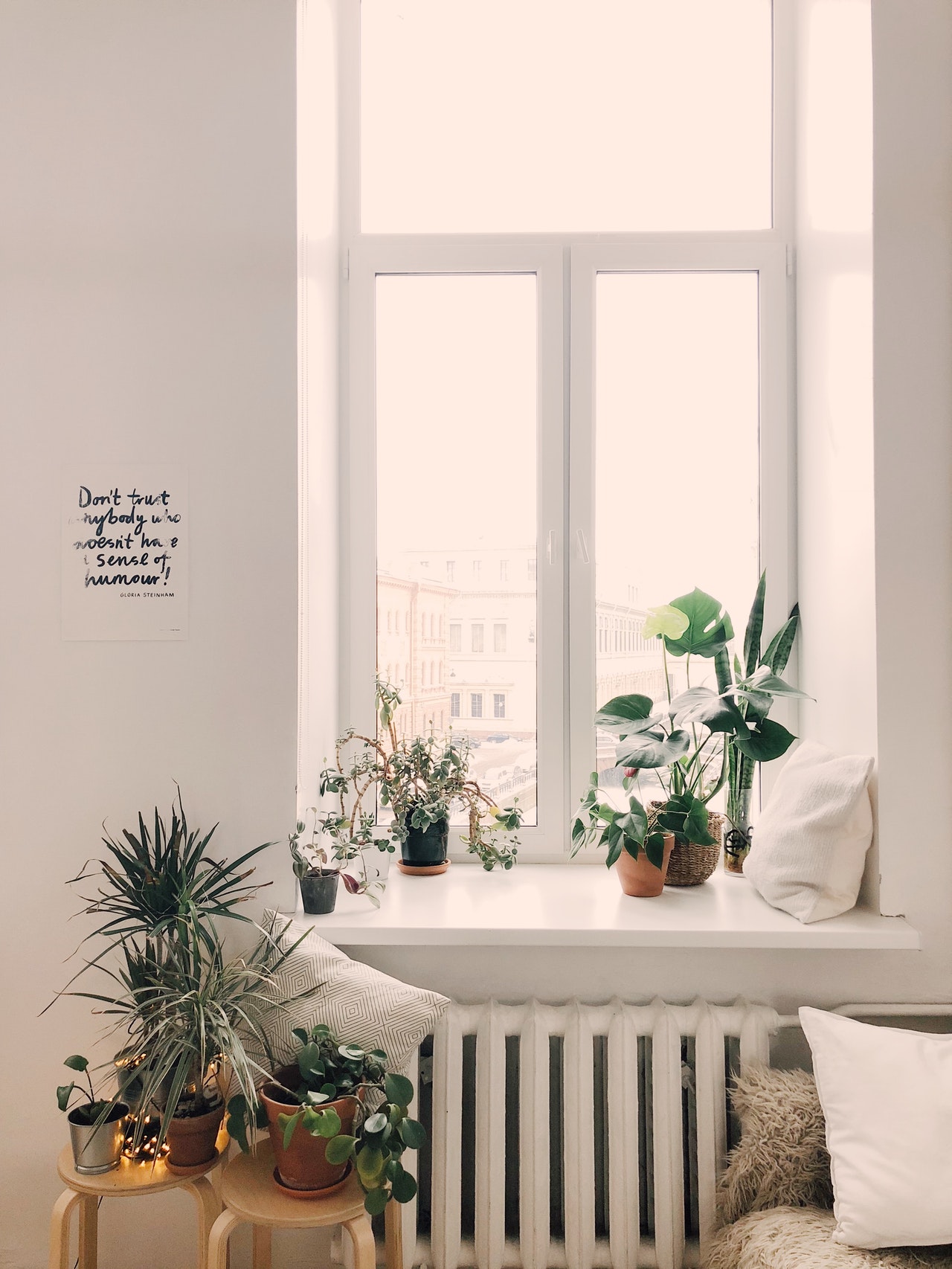 9 ways to bring natural light into your home
Do you often feel like you need more light in your house? If you do, you're not alone. Since working from home, and especially in the winter months, I've noticed how dark it is which personally I find doesn't help with productivity. I've been looking into ways to bring natural light into my home and I thought I'd share some with you too….
Install a Skylight
One of the best ways to get natural light into your home is by installing a skylight. Skylights allow sunlight to pour in, brightening up a home and making it feel more spacious. 
Add Windows
If you don't have any, or are unable to install skylights, consider adding windows to your home. Windows allow light to stream in, making your home feel brighter and airier. Plus, they can help reduce your energy bills by allowing you to use less artificial light.
If your home needs a major renovation, consider adding more oversized windows. If you're not sure where to start, Universal Shutters can help, they offer a wide variety of window styles and sizes to choose from, so you can find the perfect option for you. 
Choose a Bright Paint Colour
One easy way to brighten up your home is by painting the walls a light, bright colour. This will reflect more natural light and make your home feel more cheerful. Just be sure to choose a colour that fits with your decorating style.
Install Mirrors
Another way to reflect natural light is by installing mirrors. Mirrors can help brighten up dark corners and make your home feel more spacious. They can also be a great way to add personality to your decor.
Use Light-Colored Furniture and Decor
If you want to maximize the amount of natural light in your home, using light-colours will help reflect sunlight and brighten up the space. It's also a great way to add some summery vibes to your home in the middle of winter.
Use Window Treatments
If you're not a fan of too much natural light, you can use window treatments to control how much sunlight comes into your home. This is a great way to get the best of both worlds – you can have some natural light while also having the ability to control how much comes in.
Place Furniture Strategically
If you're looking for a way to make the most of the natural light that your home already has, consider placing furniture strategically. For example, try putting your couch or bed near a window so you can take advantage of the sunlight.
Use Task Lighting
If you need to use artificial light in your home, try task lighting instead of overhead lighting. This will help minimise shadows and make the room feel brighter. 
Install a Sun Tunnel
Consider installing a sun tunnel if you want to bring natural light into your home but don't have the space for a skylight or window. Sun tunnels allow sunlight to pour through a small hole in the roof, making it an excellent option for homes with low ceilings.
These are just some of the many ways you can bring natural light into your home. Using one or more of these tips can brighten up your space and make it feel more inviting. So what are you waiting for? Start bringing in the light!