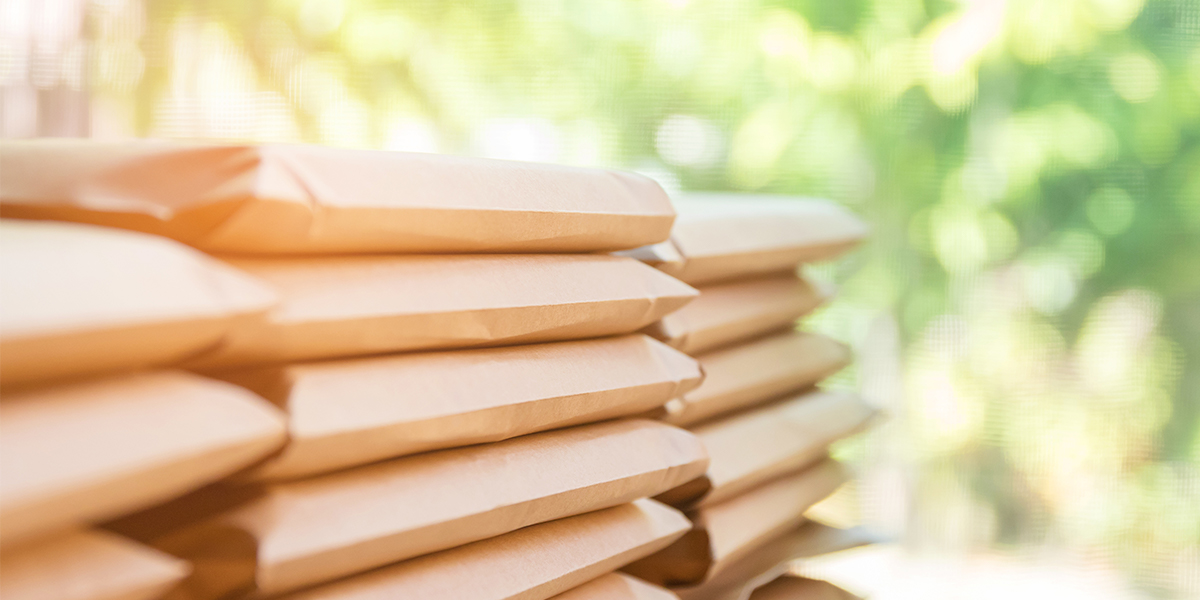 AD| Sustainable packaging solutions for your business
During this whole crazy coronavirus quarantine, one of the things that I've loved seeing, is lots of 'from home' small businesses being nurtured and taking shape. More and more people find themselves with time on their hands to finally go for that dream that's always been, well, just a dream…
You may well remember – a few years ago I finally plucked up the courage to launch my personalised print business, aptly named Prosecco Mum Prints – you can see a lot of thought went into naming that!
New start up e-commerce businesses have more than just a name to think about though. They need to consider the product they're selling – is it going to be 'eco', 'sustainable' or 'vegan'? Is it hand made or batch produced? What price point do you go in at? Who is your target market, and where are you going to promote it? How do you promote it?
With so many more people shopping online, and even more so now during this pandemic, they miss out on the experience you get with a 'traditional' face to face buying experience. That's where packaging comes in to play!
It's all about the aesthetics and customer experience (or the bells and whistles as I like to call it)
One great example of this was a gift that I kindly received from online boutique  JoJo's Secret; the packaging my item arrived in felt so special. It'd been beautifully presented in a dark box, complete with embossed logo and secured with a ribbon which complemented the colour perfectly. I was excited to tear into my gift – without damaging the packaging – and the box has been saved for 'fancy storage' and has it's place on one of our (many) shelves.
The other important thing to consider when sending out items, is how to keep that fancy inner box, looking just that, fancy! Well that 'boring' outer cardboard box has an important part to play too. Now you see what I meant about lots to consider when starting up a new e-commerce store?!
I don't know if you've ever researched into packaging, I did when I was in the process of setting up Prosecco Mum Prints, but it's actually quite hard to find companies who produce or source recyclable packaging (and being recyclable is really important to me) in smaller volumes. Us small businesses care about the planet too and I don't like being penalised as I can't place bulk orders like some other bigger stores can.
I personally looked into flatpack envelopes for single prints, expandable envelopes for medium quantities and cardboard boxes for bulk print orders and other merchandise.
I'd be happy to help with any of your start up business questions, just drop me a line here – or for more recyclable packaging options, click here.