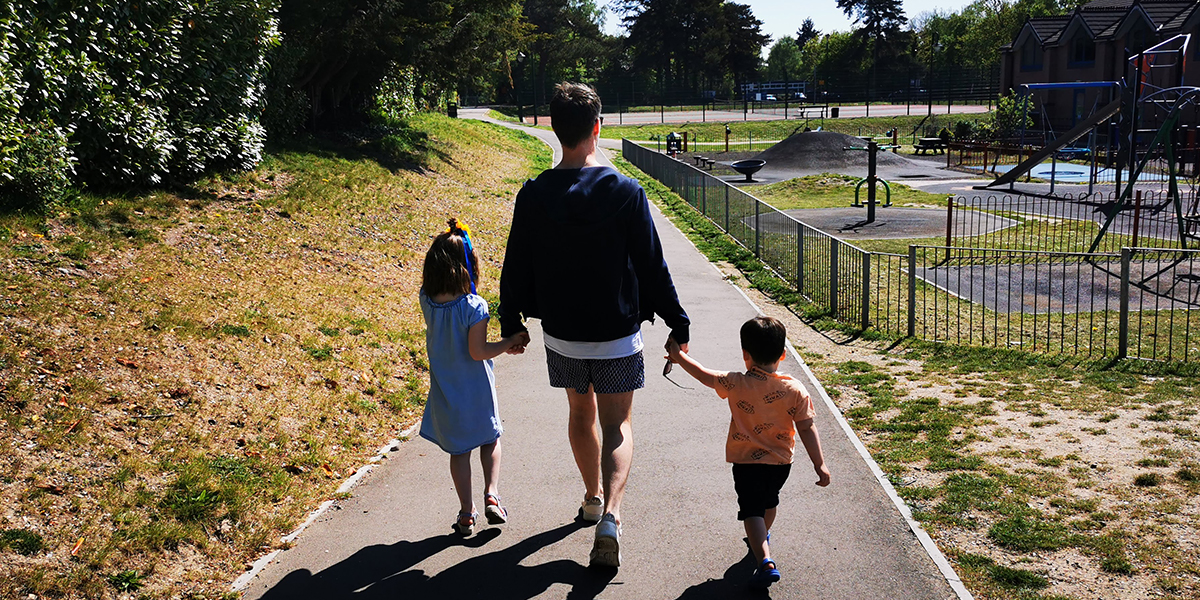 Keeping your family fit and healthy during coronavirus
How many weeks have we been at home now? I don't even know what day it is, let alone how many we've been locked in! While not many imagined things going on for this long, it's safe to say that many things have changed in the UK in recent weeks – including family life.
While you might have adopted a new routine to help your whole family juggle work and school, after a few weeks it does get a bit same-y, especially where exercise is concerned. The novelty of Joe Wicks has well and truly worn off in our house!
Finding ways to stay fit and healthy now is important to make sure you stay well (counteract all those biscuits, crisps and gin in my case), as well as improve your mental health. I find that getting out breaks up the day and burns off the kids excess energy.
But, how can you find new and exciting ways to stay fit and healthy as a family? Take a look at some of my ideas and get ready to work up a sweat…
Take it in turns to lead the workout
If you're fed up with doing the same workouts day after day, why not change things up? Each member of the family can take it in turns to be the 'instructor'. From changing the moves to choosing your own music, there are all kinds of fun ideas you can try. Take a look at some common exercise moves you can incorporate into your routine.
Make family walks the best part of the day
General movements are restricted right now, but it's still ok to go out once a day for exercise – and keeping healthy right now is my top priority! As a family, this chance to get out can be wonderful after a day of working or homeschooling and a great little break too. 
Your daily walk should be something to look forward to, so try to make it as exciting as possible. Mixing up your routes will help as well as collecting any bits you find along the way. Ours are leaves, twigs, pine cones and strange coloured stones!
Get everyone kitted out 
Is it just me or is there something about new clothes for exercise that suddenly makes you more enthusiastic and motivated for a workout?! Treat the whole family to some new gym clothes – trainers or new boys sportswear will brighten up the kids moods, as well as your own. Having the right clothes will also make you more motivated to exercise and get healthy as you'll feel more comfortable doing it. 
Have healthy fun together 
The most important thing is to simply have fun when exercising! It's a frightening time for everyone right now but getting active together as a family can take your mind off things for a bit, while making sure you get fit and healthy too. Make exercise fun and remember to enjoy yourselves, it will be a welcome change from everyone sitting on the sofa with either a phone or tablet in their hand!
As the weeks go on, you'll need to find ways to keep things fresh and interesting. You can find plenty of family activities to enjoy during isolation to help you all stay focused, and most of all, happy.