Arlo's taste adventure with for aisha – Chicken and Sweet Potato Curry
Chicken and sweet potato curry was the dish of the day this lunchtime. I've previously tried Arlo with a few different homemade curries and every time he's screamed and refused to eat, so to be honest I wasn't really holding out much hope for his first taste of this Caribbean deliciousness from baby food brand, for aisha.
We had the choice of Chicken and sweet potato curry or a Date and apricot tagine with lamb, and after some serious deliberation on Arlo's part he finally decided to plump for the chicken.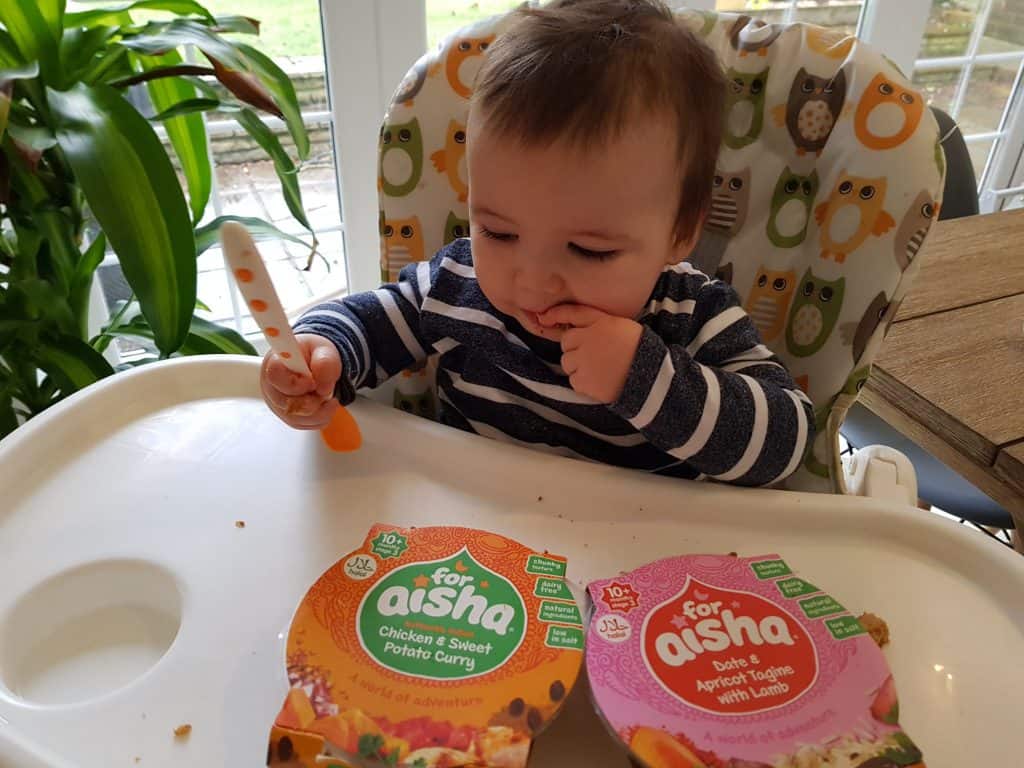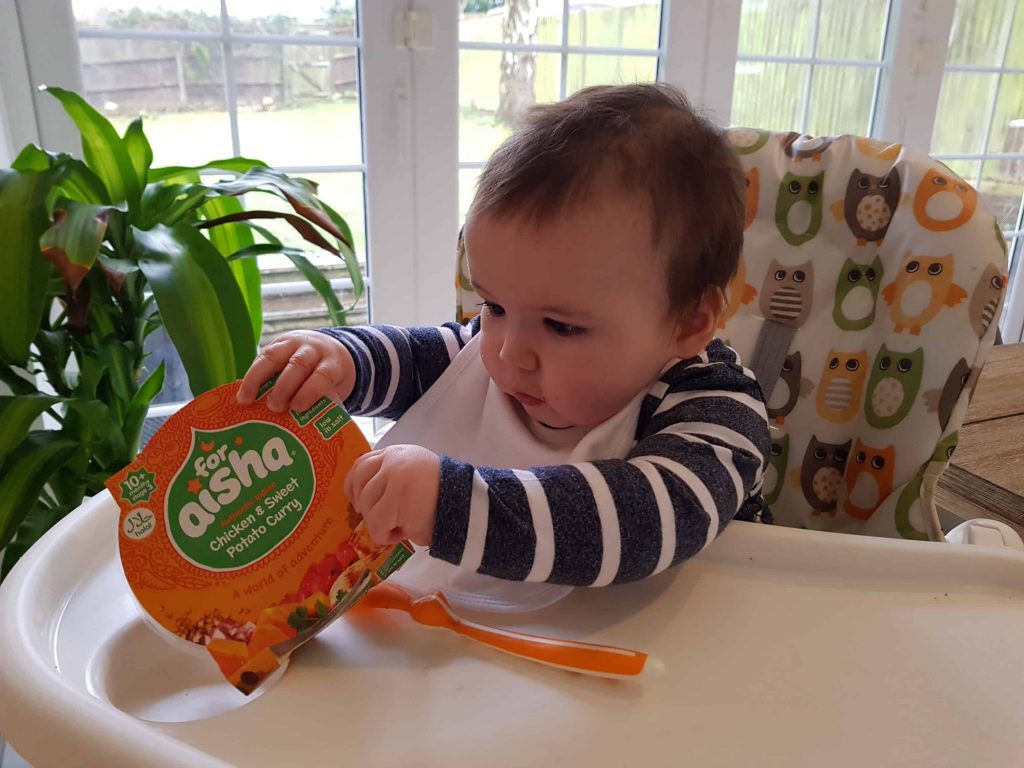 There must be something special in this dish as there were no tears, head turning or mouth opening refusals. In fact, he couldn't finish his mouthful quick enough before his little bird mouth was open again ready to have his next nourishing bite!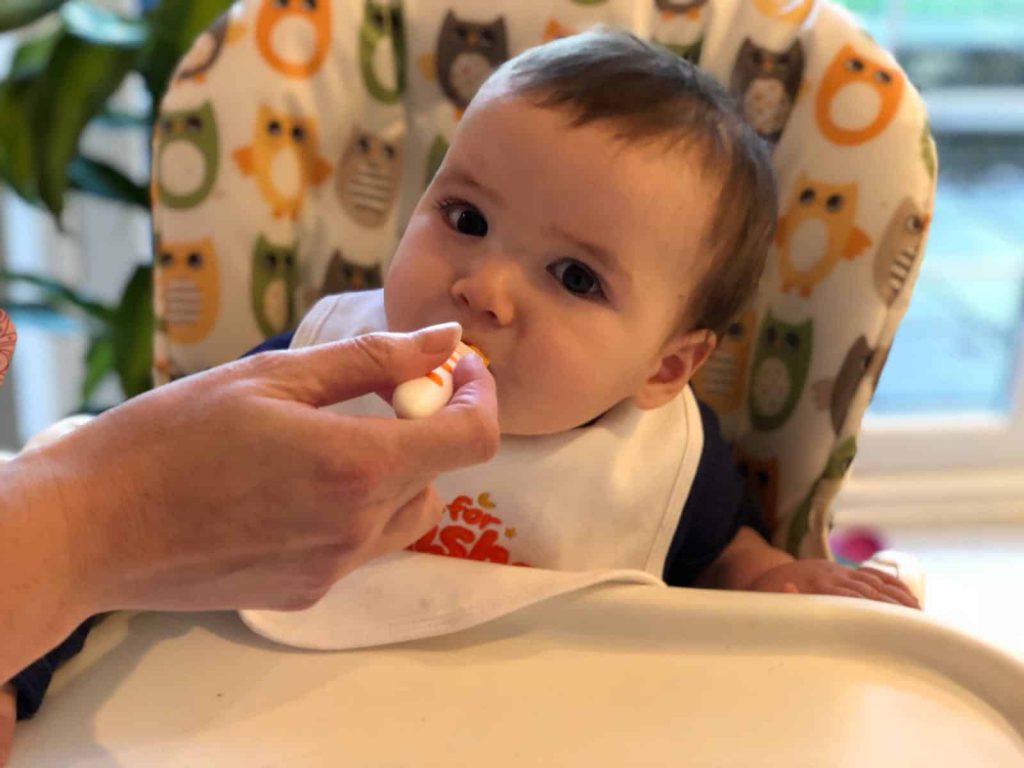 Winning 11 national food awards, for aisha is unique in that all of their meat is halal, they cook with a wide range of herbs and spices which not only broadens the taste palate but helps to boost the immune system and settle little tummies. 
The meal that Arlo sampled, for aisha's Stage Three chicken and sweet potato curry, is for 10+ months old. Chunky in texture, they not only taste good (according to the umm's and frantic high chair shuffling!) but they're super nutritious too. Sweet potatoes are high in Vitamin A which is known for eye function and bone development, as well as providing potassium for their little hearts. With the option to be eaten at room temperature or heated in the microwave, these are great to be packed in the changing bag for those days when you get caught out – there's also a good amount in there (190g) so little bellies certainly won't go hungry. 


Now we've found a curry style dish that he likes, these will definitely be on my monthly shopping list! Some parents may roll their eyes at me for serving 'ready meals' rather than home cooking – but this is one situation where I won't be feeling mum guilt – containing only natural ingredients, no preservatives, artificial flavours or colouring, what's there to feel guilty about? 



Being a chosen supplier for Great Ormond Street Hospital I was safe in the knowledge that if it's good enough for poorly babies in there then it's more than good enough for my little monkey.
If you want to join Arlo on his taste for adventure you can find for aisha products including the yummy chicken and sweet potato curry, at the following high street stores; Tesco, Asda, Morrisons, Boots, Whole Foods Markets, Tree of Life and Dhamecha. More information can be found at www.forAisha.com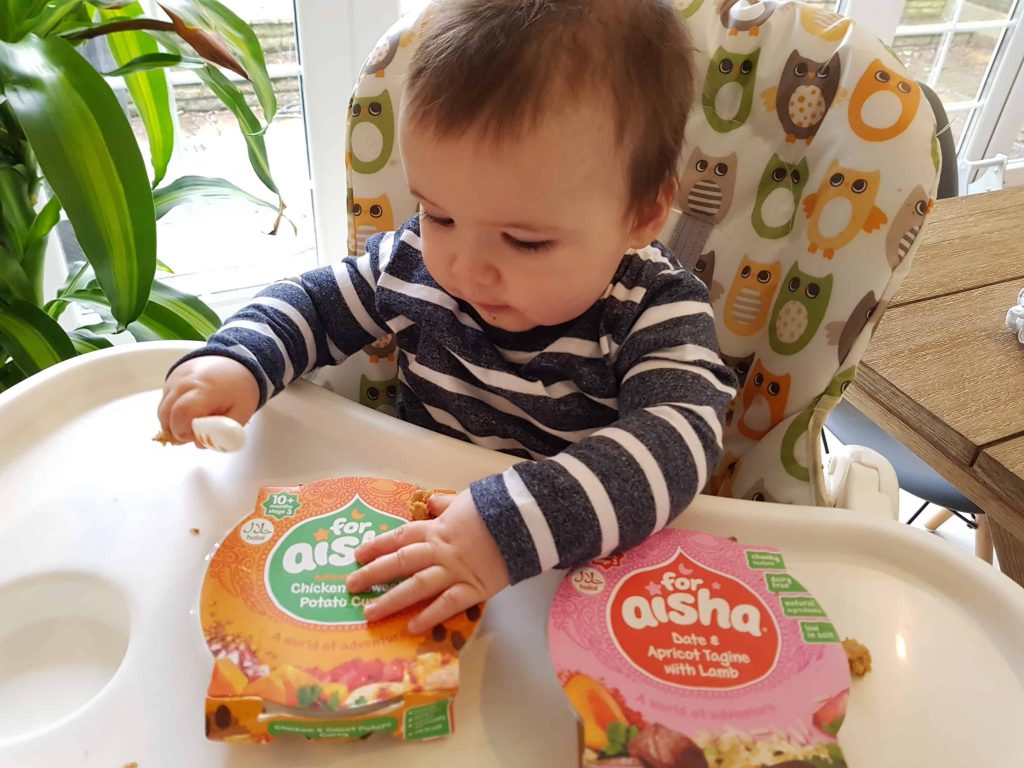 You can also check out Arlos' first honest taste reaction here.
[Arlo was sent a range of For Aisha products for the purpose of this review. All opinions are Arlo's, with a little input from me – he's good at eating but his writing skills aren't quite up to scratch]