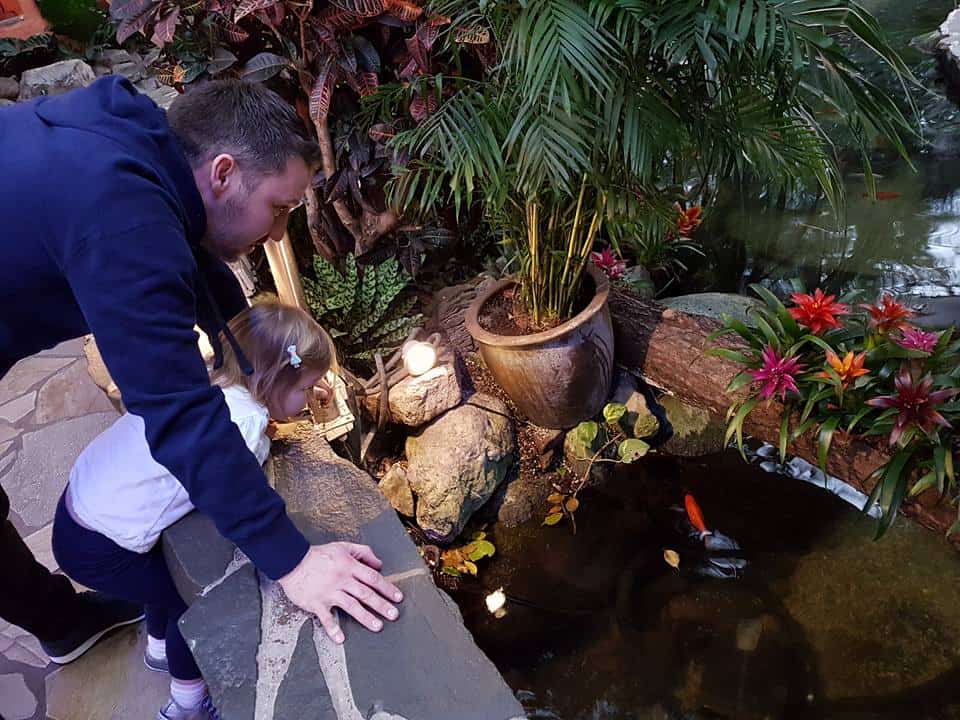 Center Parcs Hints & Tips | Making the most of your Center Parcs holiday
I'm not a fan of a pre-planned, itinerary holiday but I also don't like waking up wasting hours debating 'what shall we do today?' so I've put together a short list to help you get the most out of your Center Parcs adventure…
The lodges do include a basic 'welcome pack' consisting of a scourer, couple of dishwasher tablets, tea towel and bin bag – but it's good to pack the basics. I'd recommend bread, butter, milk, basic condiments (salt, pepper, ketchup etc), oil, tea, coffee, loo roll and washing up liquid!
We've stayed at Longleat Forest and there's a Morrisons supermarket about five minutes away in Warminster. For Woburn Forest there's a Tesco – again about five minutes away. If you plan on self catering I highly recommend a stop off (unless you've ransacked your cupboards at home before leaving), the ParcMarket on site is expensive. 
There's a range of indoor activities and outdoor activities to suit all ages, these are pre-bookable through your online account, once your lodge is booked. New for 2018, you will be able to browse activities before you have even booked your lodge – keep your eyes peeled and keep checking here
Arrive early. Get your bearings – suss out the restaurants, enjoy a lunch. You can arrive into the park from 10am but you can't check in until 3pm but there's plenty of things to do in the meantime.
If you plan to swim on arrival day, make sure all your swimstuff is packed separately to save you unpacking everything in your car boot!
Take DVDs for the evening wind down time, all lodges come with a DVD player so make the most of it if you plan on having any evenings in.
Being a car drive away, fill your boot, fill your roofbox – you've got no weight restrictions. Wooohooo!
Book a spa package – it is worth every penny and you deserve it! If you want to push the boat out and have treatments, I highly recommend booking early as the couple of times that we have been there's been very limited spaces left, or fully booked.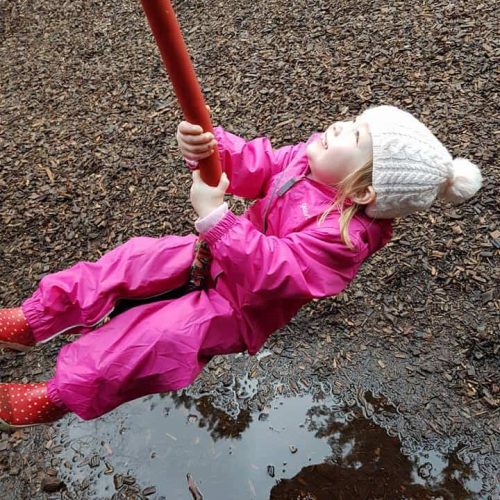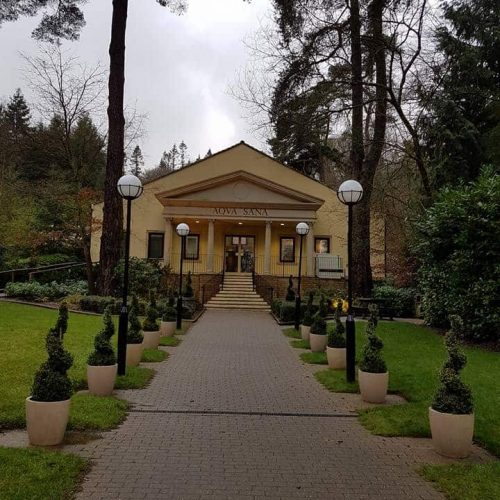 If you plan on biking then it's definitely worth taking your own if you can transport it there. It not only saves money but also saves time waiting for bikes at the cycle centre. There are bike racks outside each lodge – don't forget your padlock.
Make a note of your car parking space and location…four days is a long time!
Wait for the baby change cubicles in the swimming area – not all the cubicles have pull down changing tables.
Life jackets are provided free of charge in the subtropical swim area so there's no need to squeeze those into your cases.
There is a cafe within the swim complex so if your husband has zip pockets in his swimmers then pop your debit cards in to take a smoothie pit stop.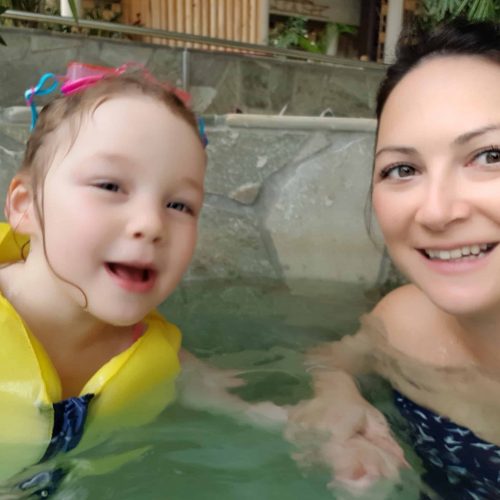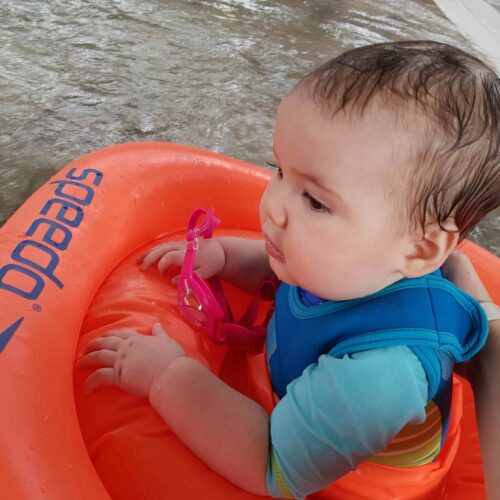 You are given wristbands at check in and they are fab – they open lodges, lock/unlock lockers and can be loaded with cash for certain venues.
All restaurants have a soft play/play area so try to bag a table by that so you can keep an eye out whilst enjoying a hot, semi-peaceful meal.
Wifi and mobile signal has been sparse when I've visited so just beware of that – and take the time to enjoy being mobile/laptop free.
It's usually cheaper to do a midweek break than a Friday-Monday so if you can and you have pre-schoolers, make the most of it. Alternatively, you can always keep a track of your schools inset days that fall on a Friday and book in advance for the Friday-Monday which means you won't need to miss any school if you left late on the Sunday.
A lovely touch is the baby feeding stations complete with microwave, bottle warmer and Heinz pouches and jars which are complimentary.
If you are pre-booking before your trip, you can make restaurant reservations and order groceries direct to your lodge – so you know you've got the food side of things covered.
If you're looking to do a festive trip then Center Parcs Christmas begins early (9 November 2018 for this year).
All bedding is included but if you are making use of a cot then you will need to bring sheets and bedding.
If you love your break then plan ahead and book another. They do a 'Come back soon' offer whereby if you book another Center Parcs break within 28 days of your holiday, you'll receive the lowest possible price and a £25 voucher to spend on resort during your break.
It's an outdoorsy type holiday so make sure you pack your welly boots and puddle suits – rain will not stop play!
Get your bearings, the sites are vast. You can view the maps before you go – I've included them all here. Longleat Forest, Sherwood Forest, Eleveden Forest, Woburn Forest and Whinfell Forest.
Be sure to visit The Pancake House – it is WELL worth the additional calories!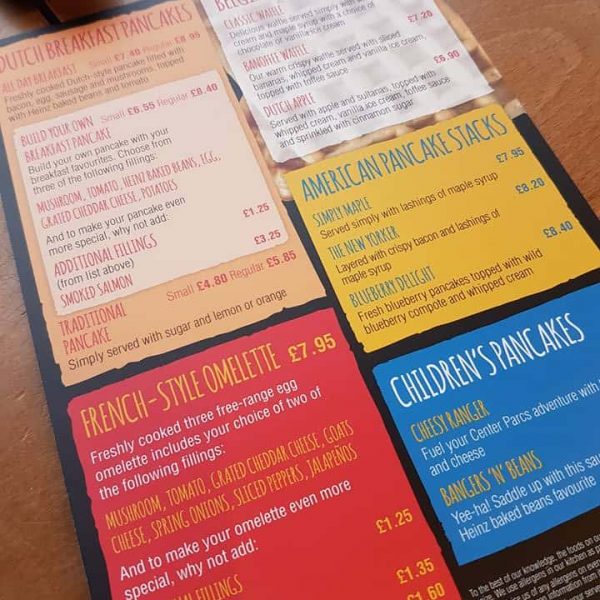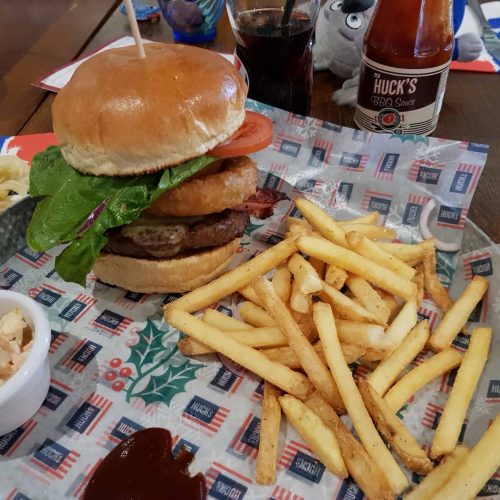 Research coach hire before you decide to travel if you are going as a group. Prices can vary considerably. But, above all – just make sure you relax, discover and explore everything that Center Parcs has to offer and and enjoy!
You can read all about our Christmas visit to Center Parcs Woburn Forest here
What's your favourite Center Parcs location?