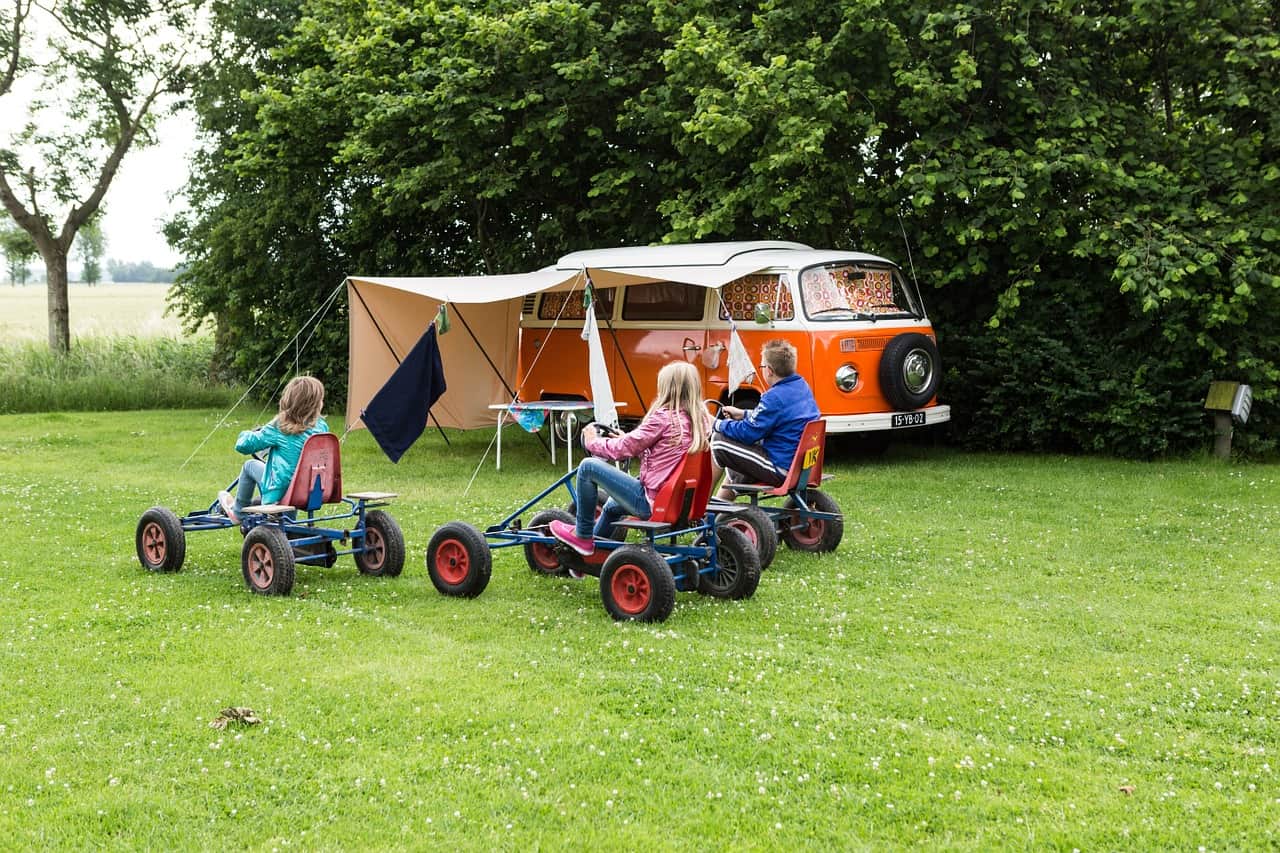 Camping with kids | 5 top tips to guarantee a fun adventure
Family holidays are the best, spending time with your family with no work, no routines – just having time to spend fun together. I love jetting away to sunnier climes, but it's not a necessity – I know plenty of people who do camping trips as a practical, comfortable and more affordable solution to leaving normality behind! 
I've put together some of my top tips to making sure your camping trips gets off to a bang!
 

1. Research the location

This country is packed with incredible places to enjoy a camping journey. Dependent on how young your kids are, and how brave you feel, the idea of a few nights in a tent may not appeal, but places like Center Parcs have comfy living spaces whilst boasting attractions for all the family. If you don't fancy spending hours getting your family tent up, only to find the pegs have been left at home – then another alternative is a static caravan. These are usually pitched on popular campsites with entertainment provided during the day and in the evenings. 
2. Consider the weather
One of the few bad things about holidaying in the UK is that you can never trust the weather. When booking months in advance, you just cant predict what the weather's going to be like – but once the holiday gets a little closer, keep a check on the forecasts. This helps you to plan what to pack in terms of clothes, shoes and food. Be prepared for all outcomes, as getting this wrong could mean some very miserable children, which will definitely put a dampener on your experience.   
 3. Prepare the car
The journey to the destination is almost as significant as the trip itself, to get your holiday off to a great start you'll want this part of the adventure to be super exciting. Do some quick checks, ensure the car tyres and fluids are topped up before departure. Meanwhile, awnings from 4WD Supacentre can completely transform your vehicle – the added function can be used during stop-offs or even while you're at your final destination. As for the journey itself, having an in-car DVD player is key to ending the "are we yet there? questions.
4. Choose your company wisely
A camping trip in the UK is one that you may share with friends and extended family – after all, it's a lot easier to organise this compared to a foreign trip. However, it should be noted that holidays are a known friendship killer. There's nothing wrong with going as a group, but you'll want a little privacy from time to time. With this in mind, it's vital that you learn to choose the right people for your travel party, otherwise you could be set for a stressful break.
5. Keep the kids safe
It sounds obvious, but new surroundings can bring new risks. While keeping an eye on the kids is naturally crucial, ensure that you've packed all necessary accessories; Speedo goggles and armbands for the pools are a must to protective items inside the tent, caravan or chalet. When the children are suitably protected, it'll put your mind at ease too. 


*This is a collaborative post.