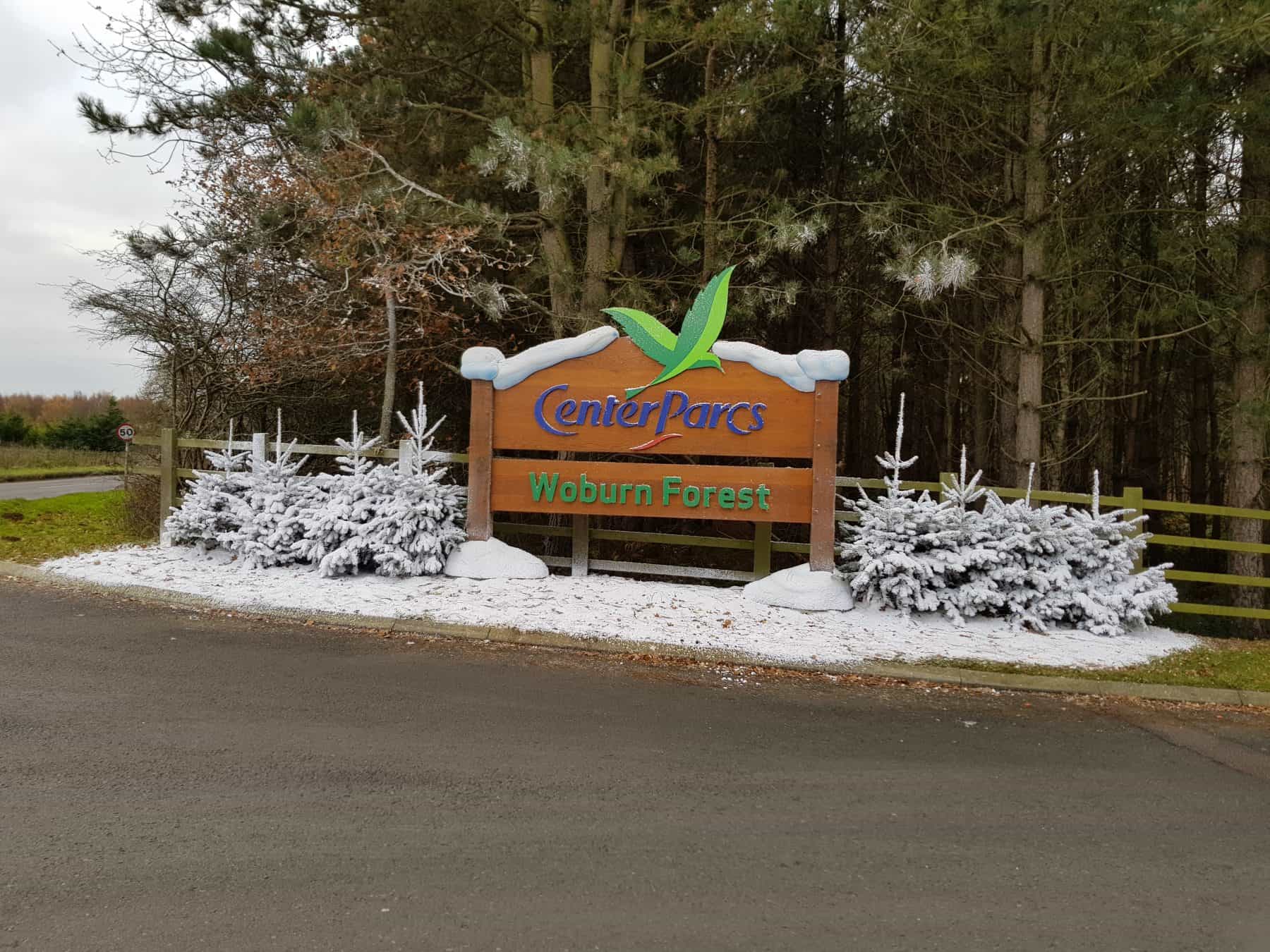 Our trip to Center Parcs / Christmas at Center Parcs Woburn Forest
Woburn Forest is the 'newest' Center Parcs location and we visited with friends at the start of December for a midweek break (4 Dec – 8 Dec 2017).
Having previously stayed at Center Parcs Longleat Forest, my first impression of Woburn was that it was a lot smaller and, for me, easier to find everything with the main attractions all within a few minutes walk from each other. We had opted to try Woburn for this very reason – with a three year old and a 9 month old we wanted things in closer proximity with not as much walking required from the adults!
Accommodation at Woburn Center Parcs:
As we were staying with another family- and the fact that we'd saved by booking a few months in advance, we decided to 'treat' ourselves to a four bed executive lodge with en-suites to all rooms, outside sauna, games room with TV, board games and snooker table provided, large kitchen diner and open plan living room, private garden, TV's in every room – and the best part? Daily housekeeping! No loading or unloading the dishwasher, no putting the rubbish bins out and fresh towels if they were required…real luxuries!
The place was immaculate and we were beyond thrilled with the layout – no arguments over who got 'the best room', they were all fab! And we couldn't have asked for a better location. We were literally a stones throw away from the Village Square and Subtropical swimming paradise.
For those of you wondering where this amazing location was, we stayed in Lodge 682 – here's a link to the map

Dining at Woburn Center Parcs:
What surprised me was the abundance of restaurants and eateries; from high street favourites such as Bella Italia, Cafe Rouge, Las Iguanas, Strada and for all your coffee cravings – Starbucks. There's some 'independents' too – Hucks (complete with big softplay and all you can eat kids hot buffet), The Pancake House (a-mazing. You must go), Dexters Kitchen (eat in or take away a burger or salad), Rajinda Pradesh (contemporary Indian restaurant) or if you fancy chilling at your lodge, you can order a 'Dining In', pop to ParcMarket to stock up on essentials to cook back in your lodge.
A nice touch is that there are baby stations in all eateries with bottle warmers and microwaves – but also Heinz pouch and jar food is free of charge for babies/weaners, so though it can't be relied upon (a couple of times the stations had been ransacked and not refilled!) – who says there's no such thing as a free lunch?!
We did a mix of eating in and out- arrival day we ate at the Sports Cafe whilst we waited for our lodge to be ready, half the reason I wanted to go back to Center Parcs was so I could indulge at the Pancake House for a New Yorker pancake stack, leaving day we had a Huck's which was surprisingly good and better than we expected. We also had snacks and a lovely fruit smoothie from the Canopy Cafe at the pool and stocked up on plenty of coffees and panini's at Starbucks during our four night break!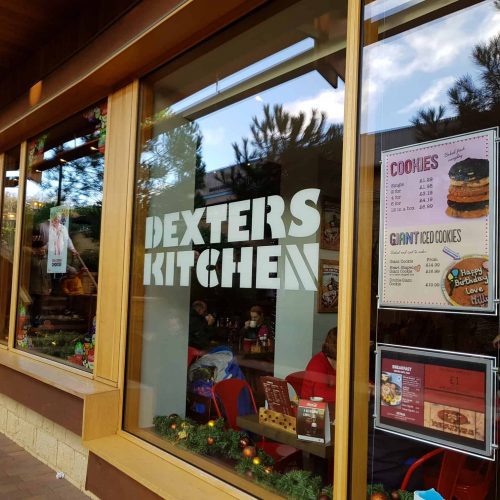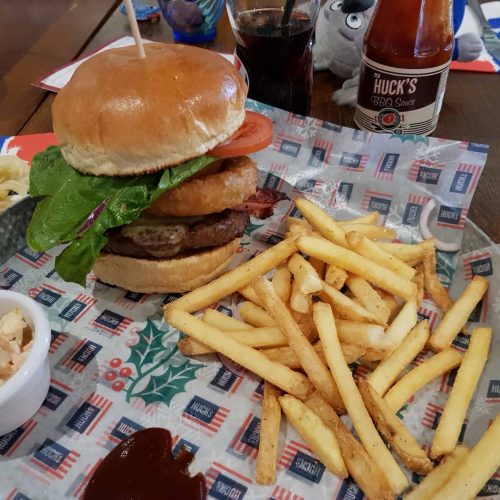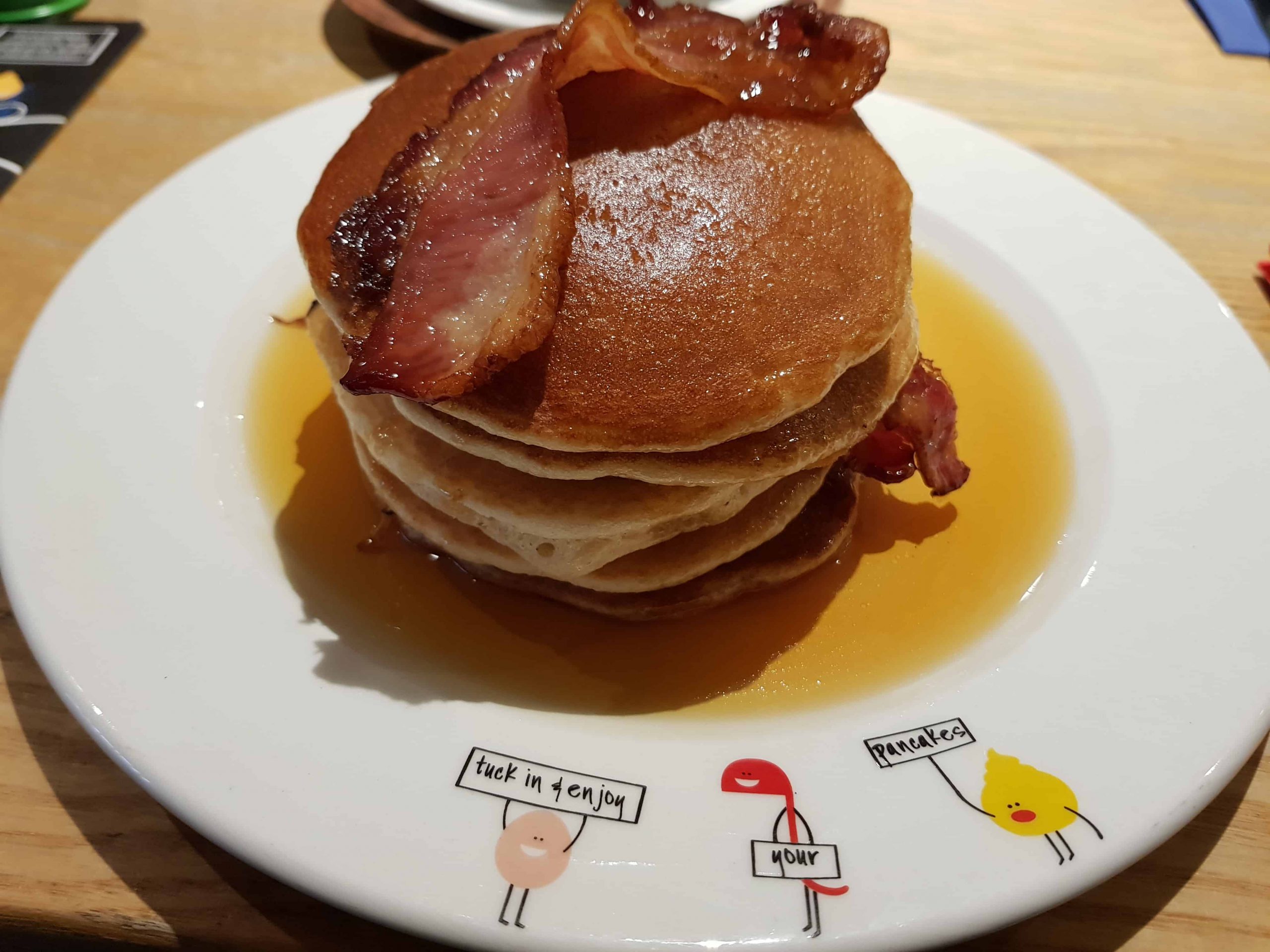 Activities at Woburn Center Parcs:
As the kids were under all under four, they weren't desperate to do one particular activity. They were quite happy to just run around and play in the various play parks!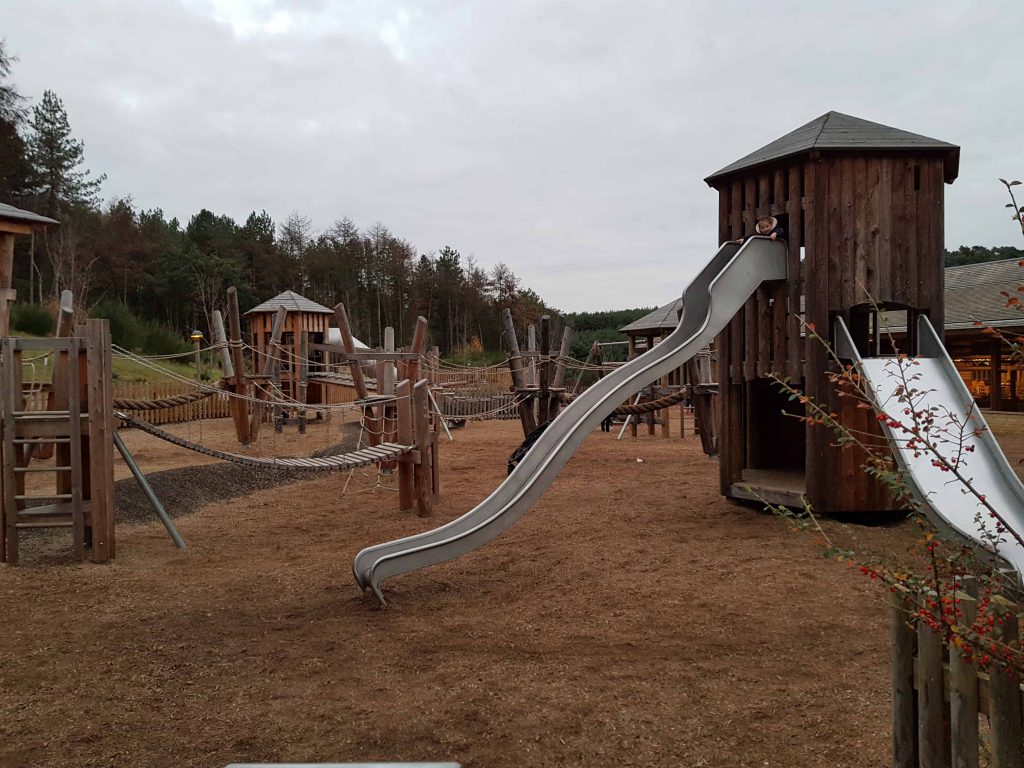 Visiting around Christmas time was super magical so just being in the setting was special enough (FYI: Center Parcs Christmas starts on 9 November 2018). During our stay, we took many walks up to Santa's Woodland Village to look at the festive scenes complete with singing reindeers and real life cheeky elves.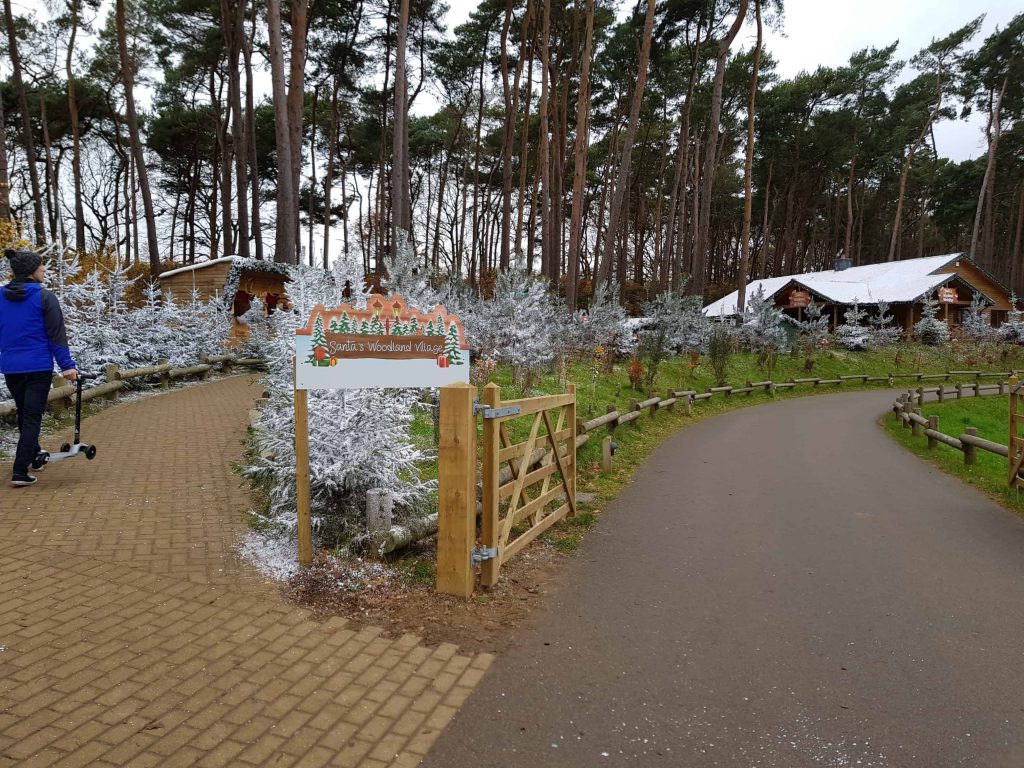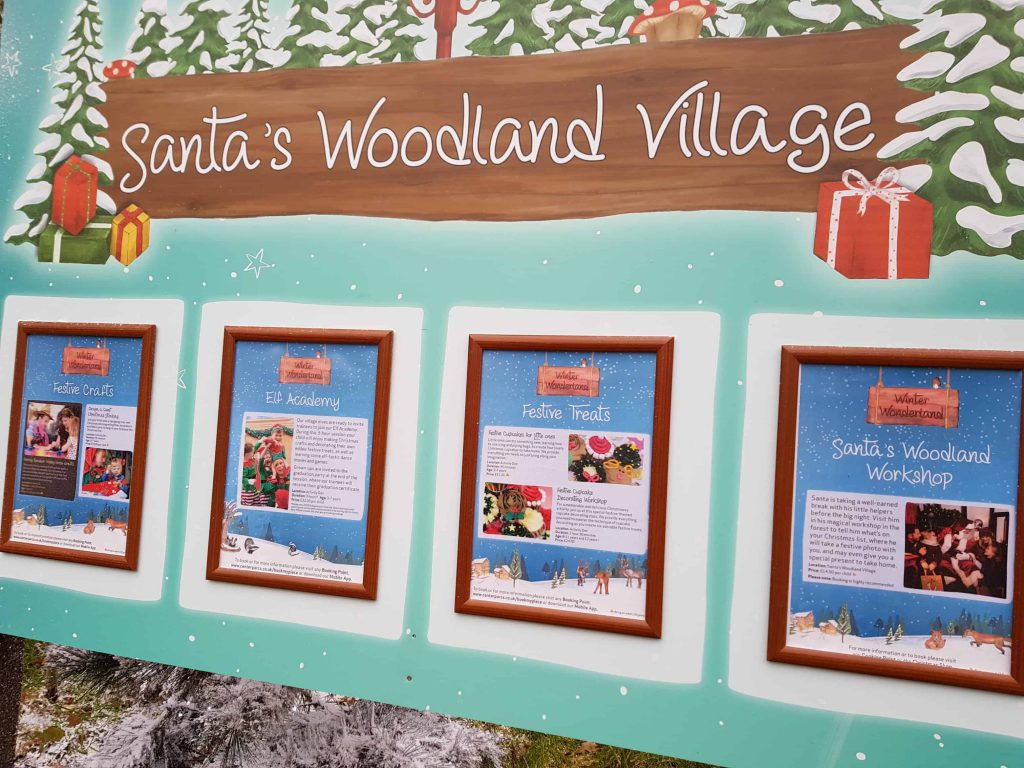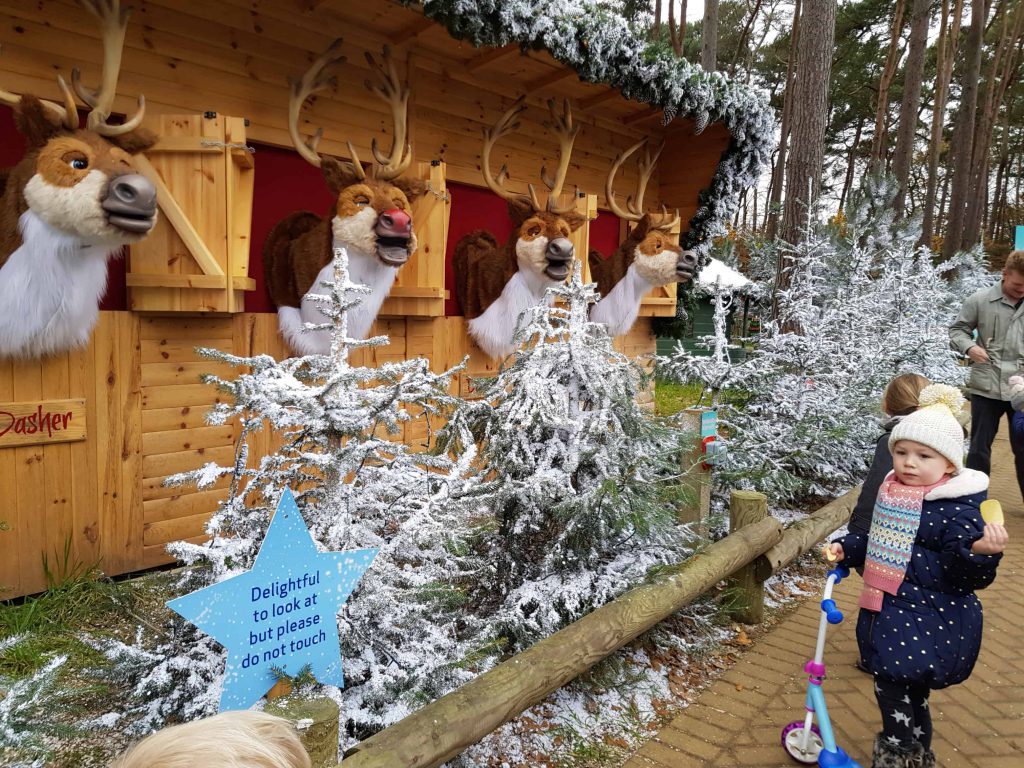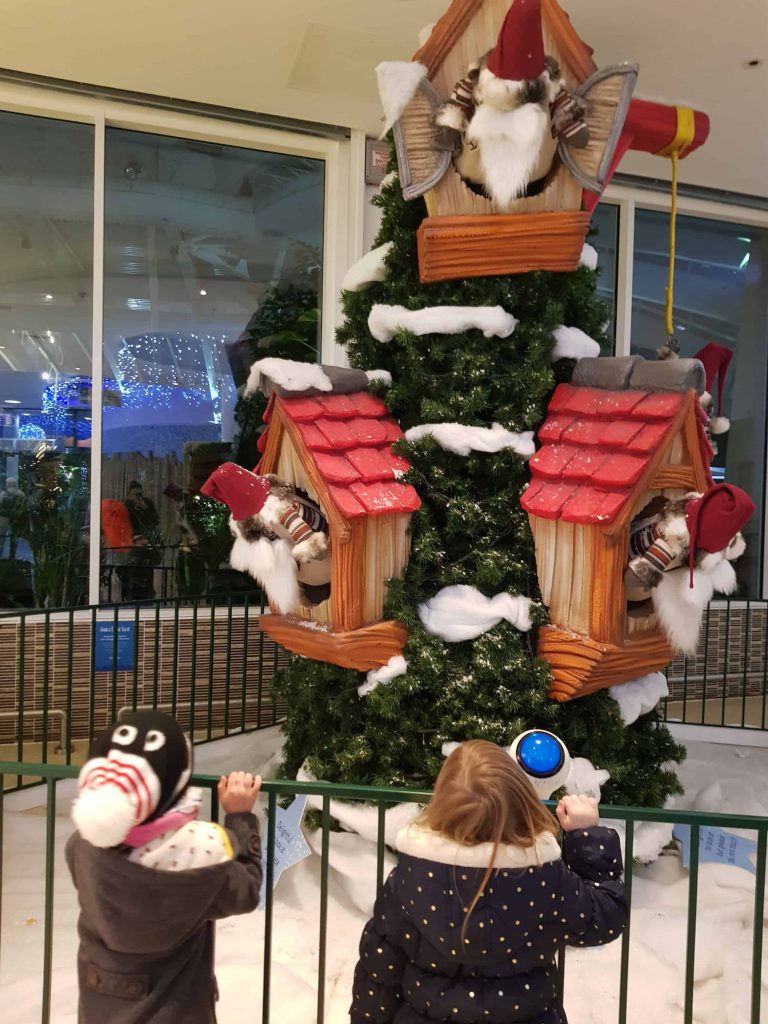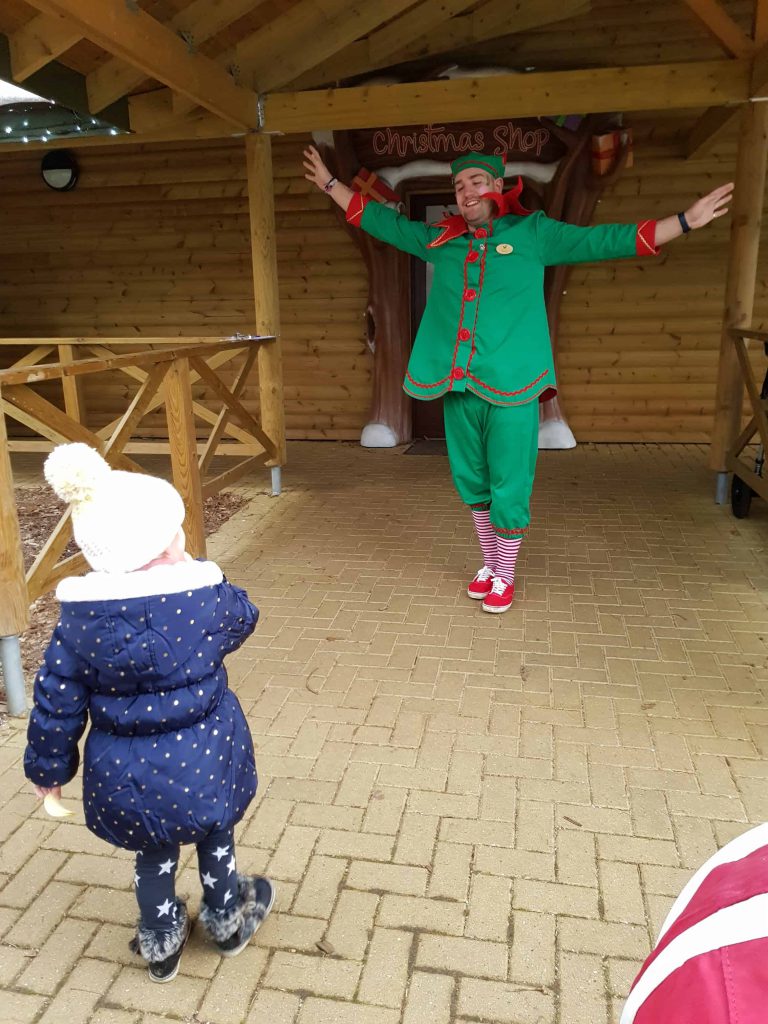 We picked up a 'Letter to Santa' kit and went to post it in the Santa Postbox in The Plaza. The very next day, we awoke to a note on the front door of our lodge with a personalised reply from the big man himself.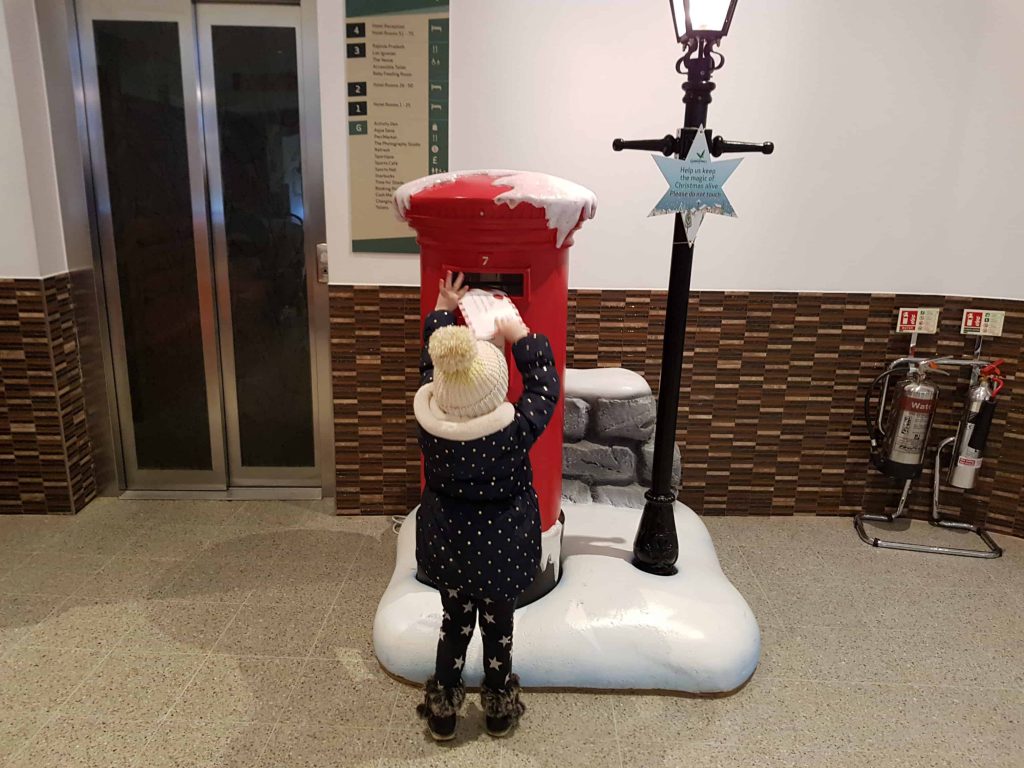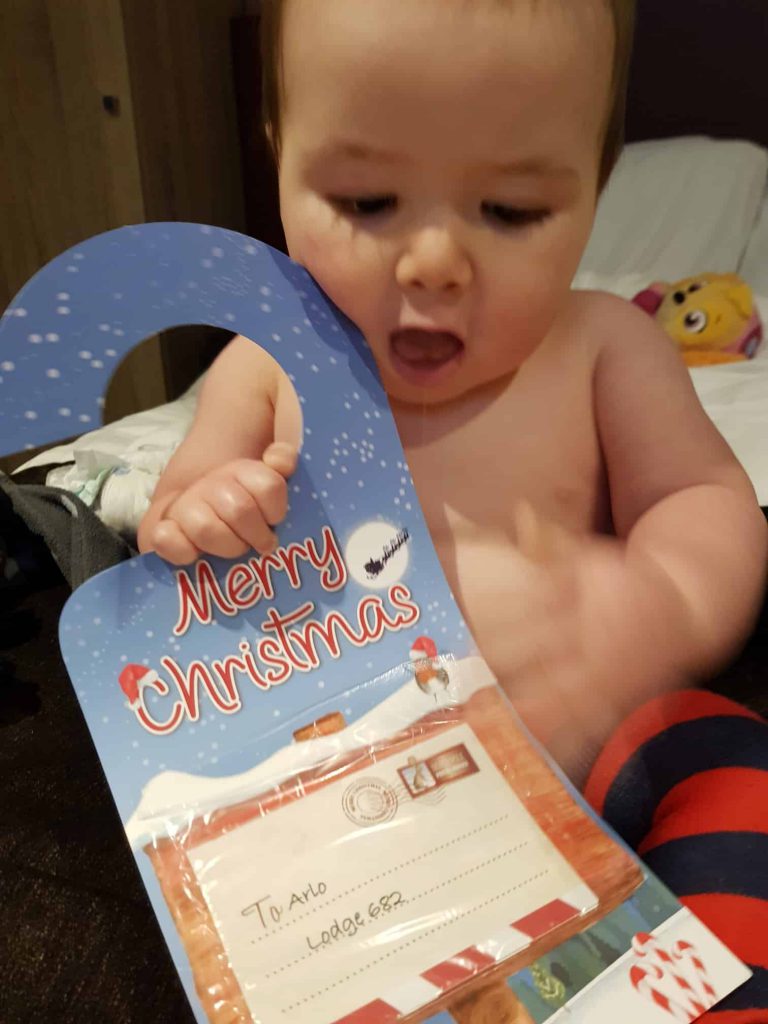 We treated the girls to a festive pony ride (£18) which they absolutely loved – we followed alongside and it took around 20 minutes. We forewarned them though they may love these poines, they're not having one when thet got home!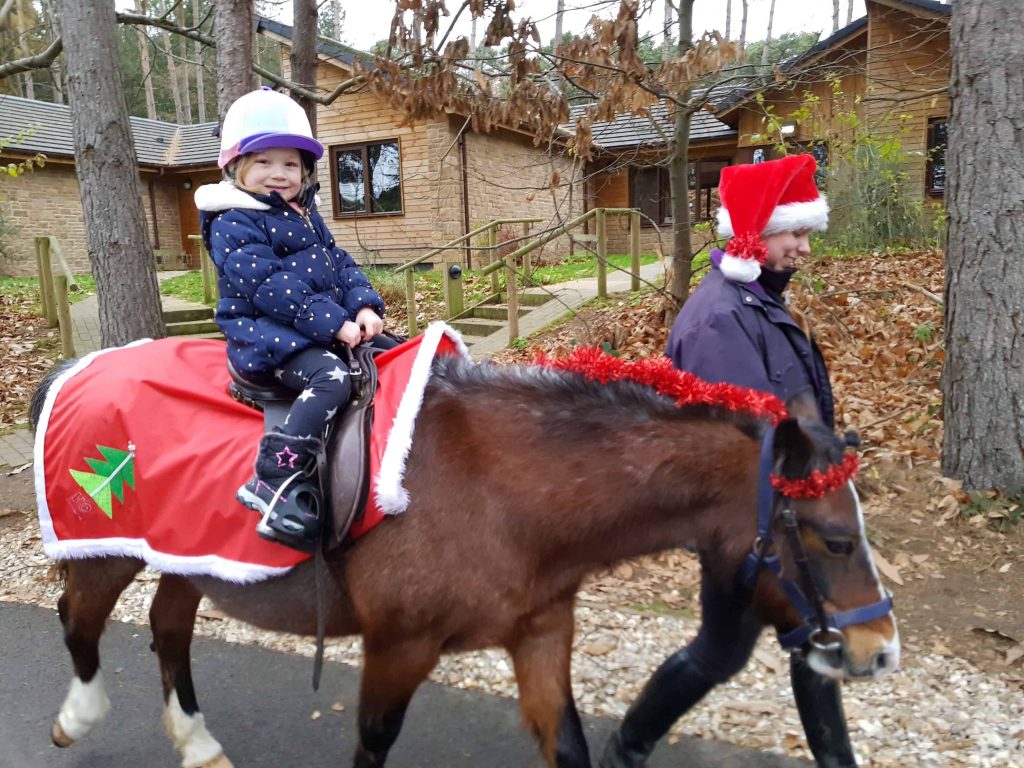 Fireworks were on midweek down at the beach, starting from 6pm which included entertainment, music, lightshow, fireworks and a guest appearance from Santa…on a zip wire!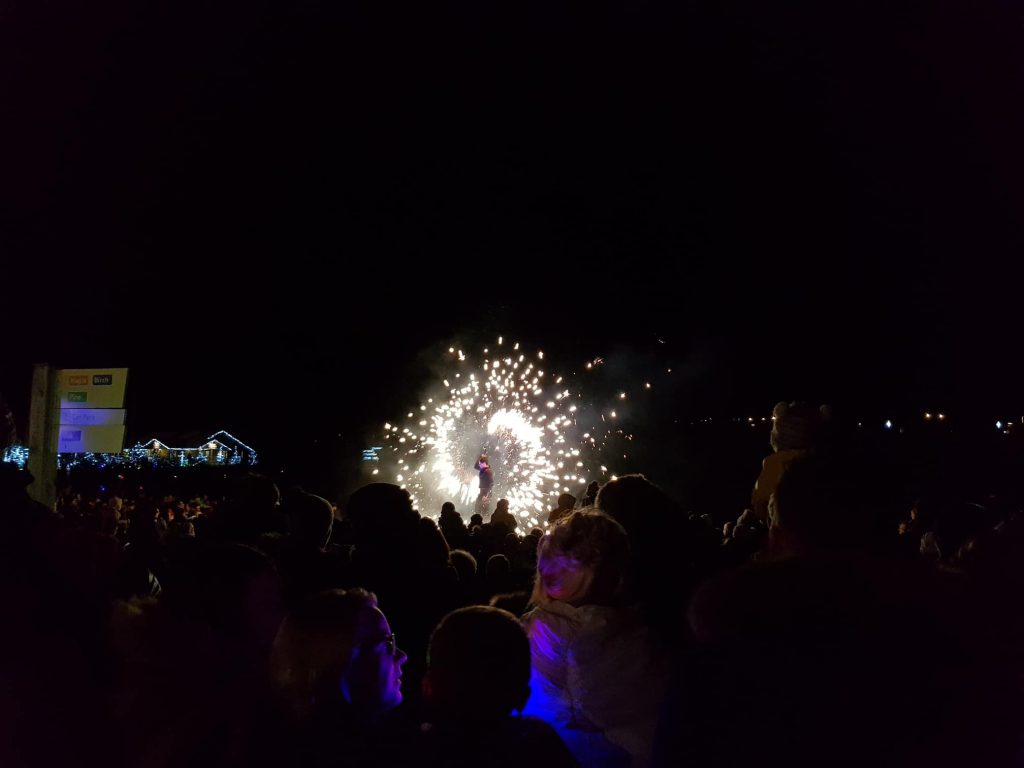 Our main activity was swimming – we spent at least a couple of hours every day at the pool, which is lovely and really does has something for everyone; a pirate ship play area, small dip pool with mini slides, wild water rapids, regular wave machine sessions and for the older thrill seekers there's Tropical Cyclone (I seriously advise you hold on to your bikini top as well as the doughnut!), Typhoon, a couple of other flumes and the outside wild water rapids. Don't forget to watch your 'action replay' video of the Tropical Cyclone. If getting soaked is not your thing there's plenty of chairs dotted around the poolsides and if you really fancy a treat you can hire private cabanas.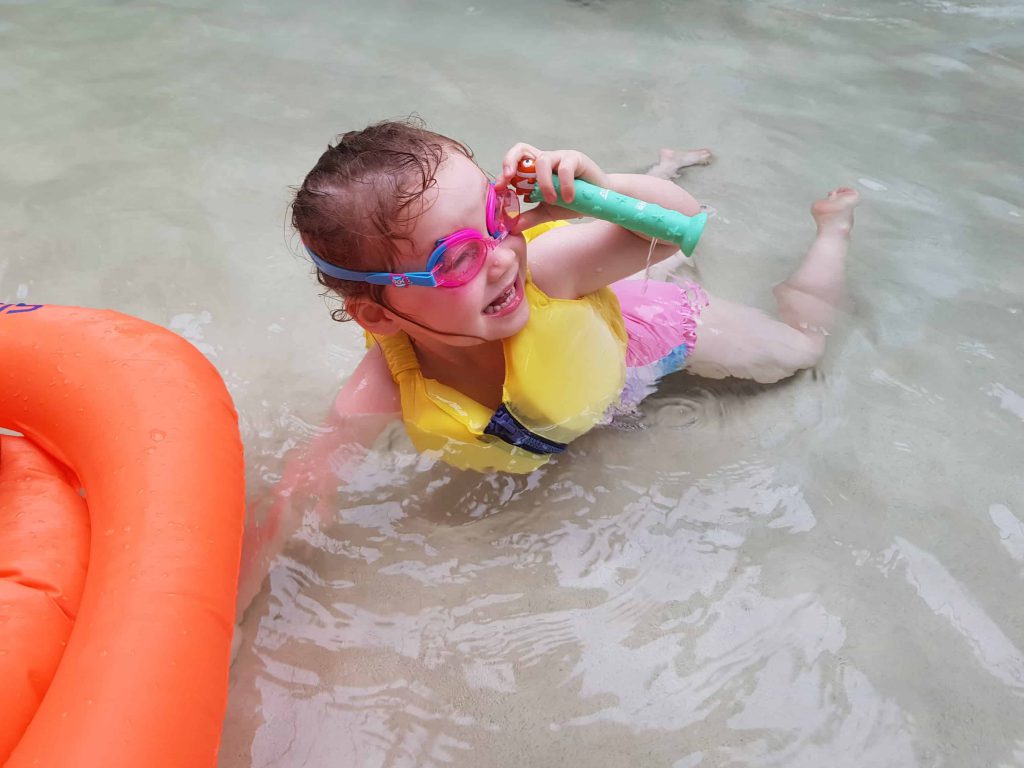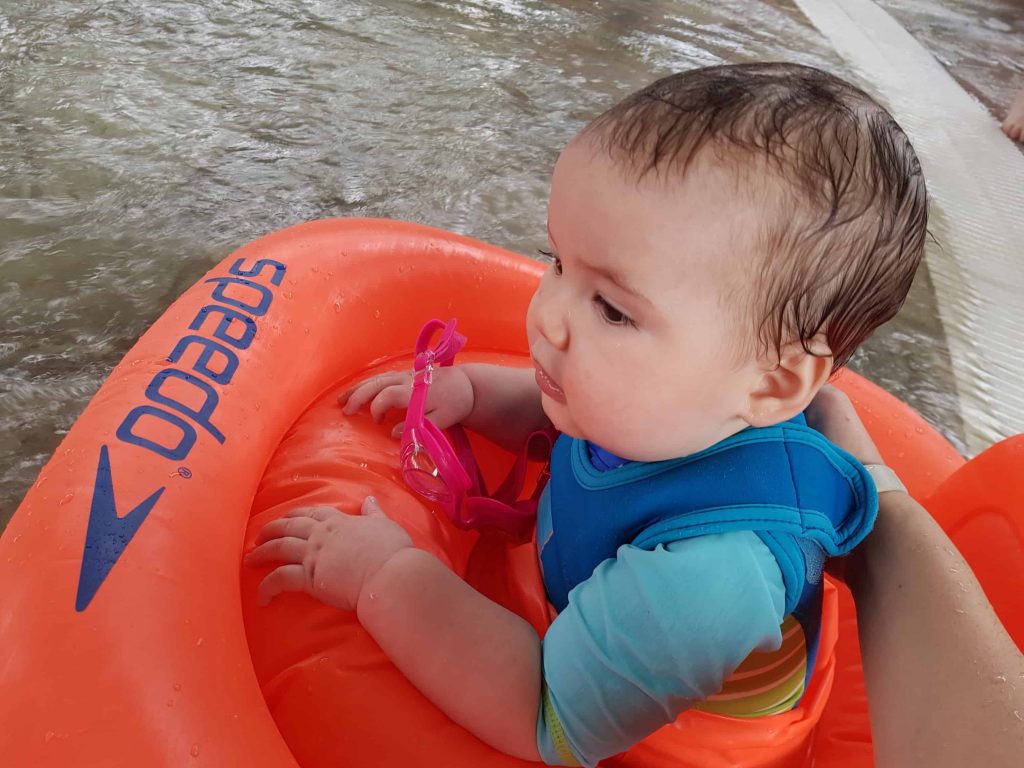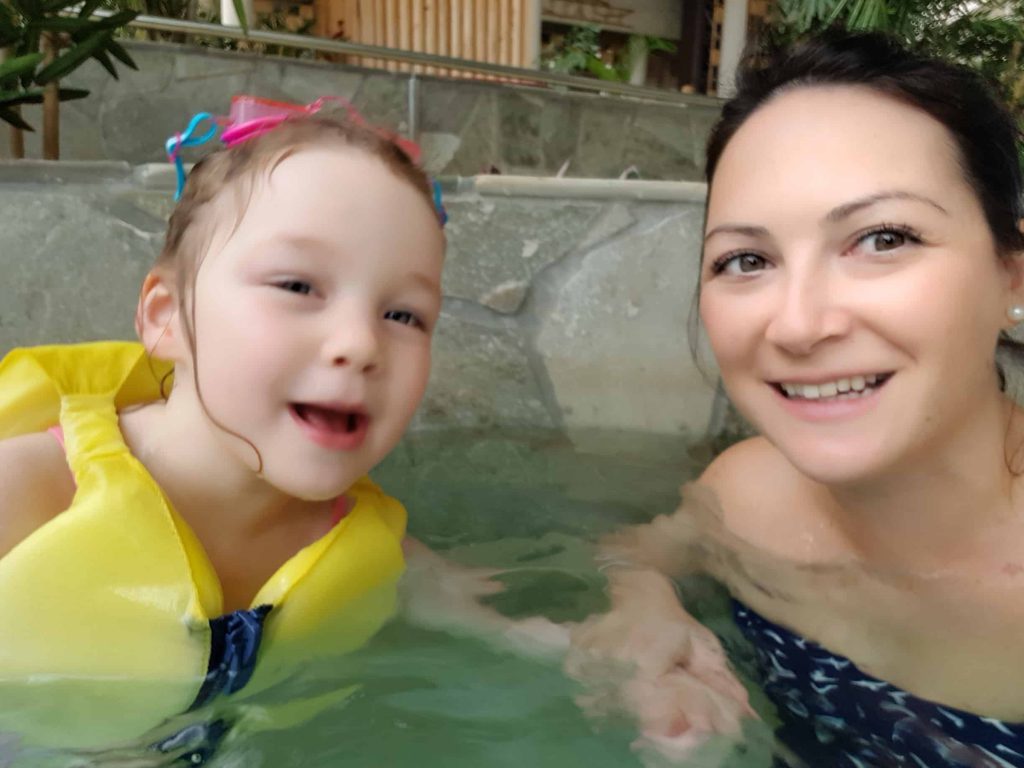 The dad's went off one evening for a game of badminton (aka 'a secret ploy to avoid the kids bedtime') in the sports courts located in the plaza, this was about £7 for the 45 minute session. There's lots of other indoor activities for all ages and abilities to participate in – here's a handy link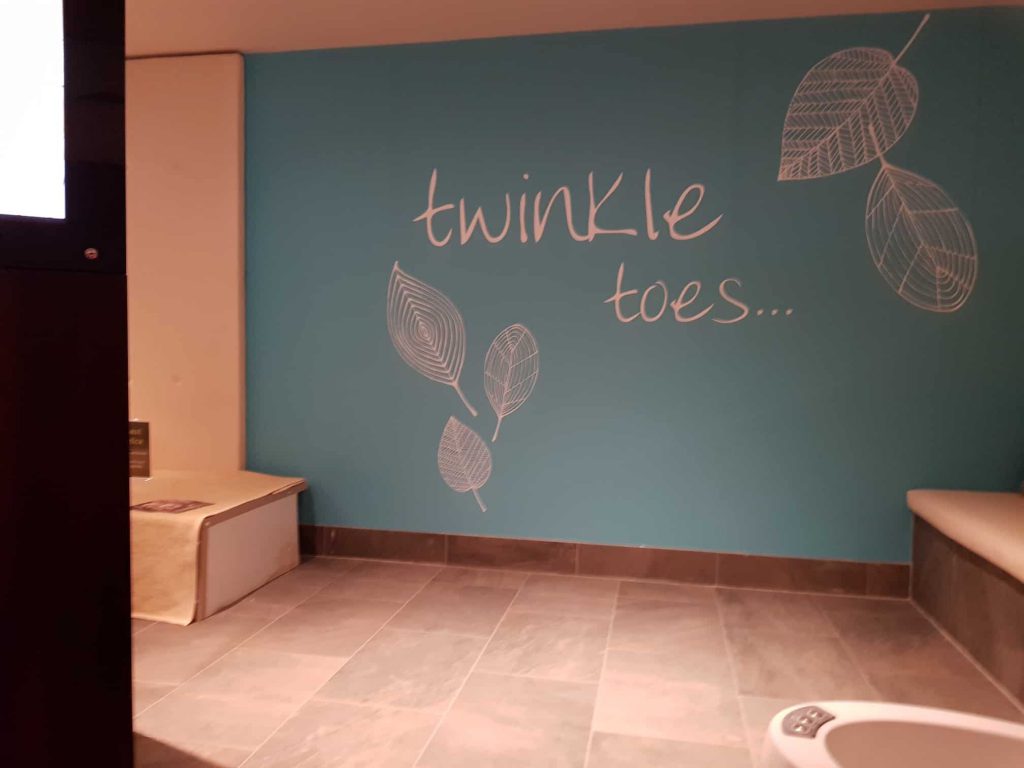 On our last night we treated ourselves with a Twilight Spa at the relaxing Aqua Sana which is onsite.I had also been to the one at Longleat but I was pregnant with Arlo so couldn't take full advantage – so I definitely made the most of this visit!
Our package allowed us access from 4pm-9pm which included full access to the spa and a glass of bubbly and antipasti platter to share whilst lounging in our robe and slippers. We decided not to add treatments and I'm glad we didn't as there was so much to do without it. It was £110 for two, which is well worth it.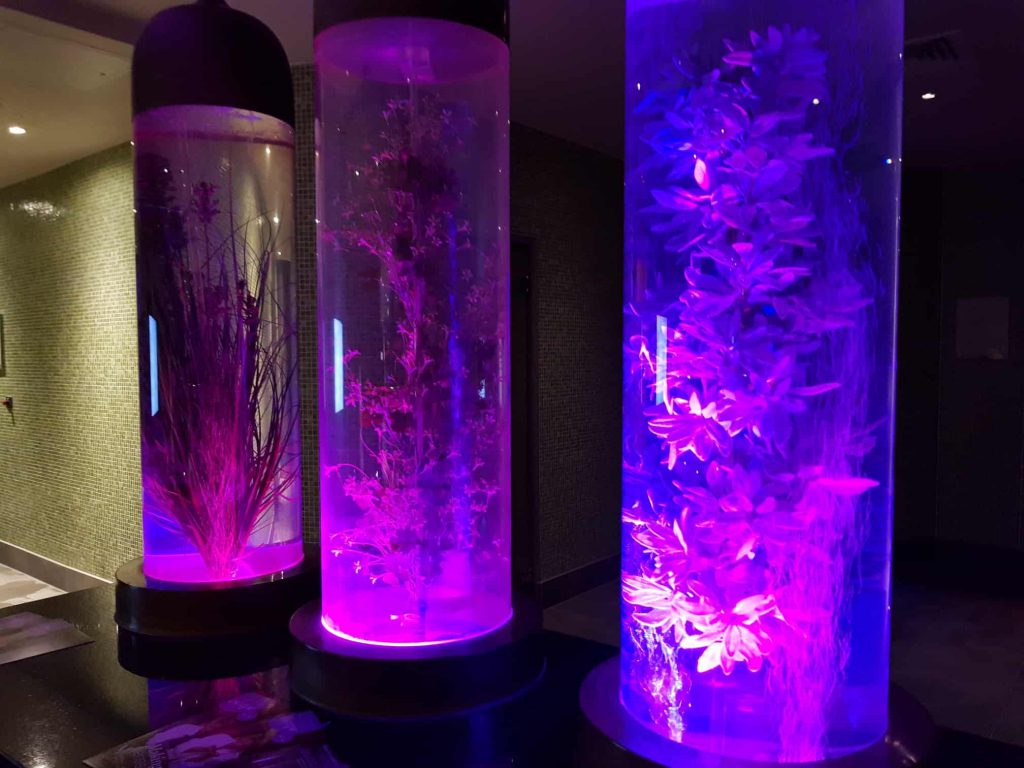 In summary, we are fully converted Center Parc'ers and are already thinking about our next trip away. Whilst we have been lucky enough to go on two trips in the last six months, these have been out of term time with our pre-schoolers. Looking ahead for the October 2018 half term, the same break is almost three times as much as we paid for this trip, so although we will definitely be back – the chances are it won't be an annual thing with the price hikes and no guarantee of the English sunshine!
I've written a hints and tips post here which might help you make the most out of your visit – happy holidays!