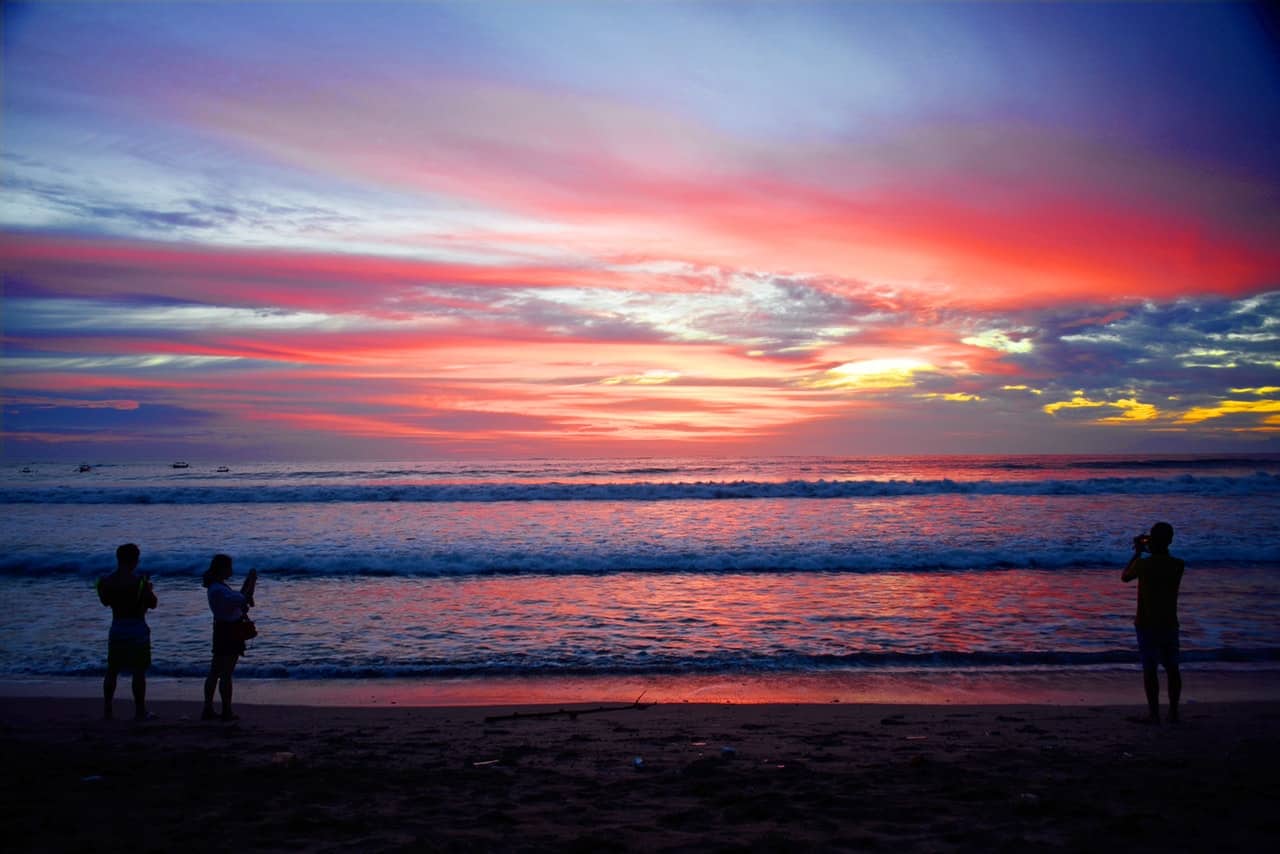 There's two sides to Bali that you need to explore!
There's one thing that needs to be said – and that is that Bali is one of the most incredible countries that you could ever visit. It's the perfect mixture of crazy, tranquil and pure beauty. When you first arrive in Bali, you might feel a little overwhelmed – it can just be so manic, especially out on the streets.
In places like Kuta and Seminyak, there'll be shop owners trying to get you into their store around every corner, and horns of cars and scooters going off every second. But once you spend a day or two there, you come to realise that this is what actually makes Bali so great. Because it's not all about the hustle and bustle of the main streets, there's another side to it that we want to explore with you today.
If you're planning a trip, read this first so that you know what you're in for.
The Tranquil Beauty
If you have a look at Instagram accounts, or even have a quick Google for other articles such as this, you will see that Bali truly is one of the most wonderful countries that you could visit. It has everything. It has beautiful beaches, rice fields, forests and countrysides that make it such a wonderfully green country. So don't be intimidated by the hustle and bustle of the streets, because all you have to do is walk five minutes around the corner, and you'll find that you've escaped it all.
One thing we really do love about Bali is the accommodation, because pretty much every apartment, villa, or resort is truly stunning. If you have a look at these luxury villas in Bali, you'll see what we mean. If you're really looking to experience the tranquil beauty of it all, then head to Ubud. Yes, the streets are still busy, and it is more full of tourists, but it's where you'll find all of that beautiful nature and a calm vibe that you have been looking for. Plus, there's just so much to do there that we could list forever. Ubud palace, the market, and the Bali swing are just a few of the amazing experiences that you could have!

The Crazy Fun
As we said, Bali is the perfect mix of crazy and fun, and we know exactly where you can find the bit of crazy that you're looking for. Seminyak and Kuta are where it's at, and you'll find so many tourists heading there for the nightlife, the beach clubs and the beautiful sunsets on the beach. Seminyak has some of the best beach clubs to watch the sunset, but along the beach you will find rows of deck chairs and locals offering you a seat and a drink. It's highly recommended that you do this. It's cheaper, you feel more like a local, and the view is no different to that of the beach club. In Kuta you have the waterpark, crazy things like upside down world, and so many winding streets to explore!

*This is a collaborative post.