Christmas Gift Guide | Gift ideas for the office Secret Santa
Whether you're in charge of arranging the office Secret Santa or just struggling to buy yours, I thought I'd put together some of the perfect gifts to buy for your office Secret Santa – and they're all under £15!
Be warned, the list contains a few items that may make the receiver blush. But, isn't that half of the fun?!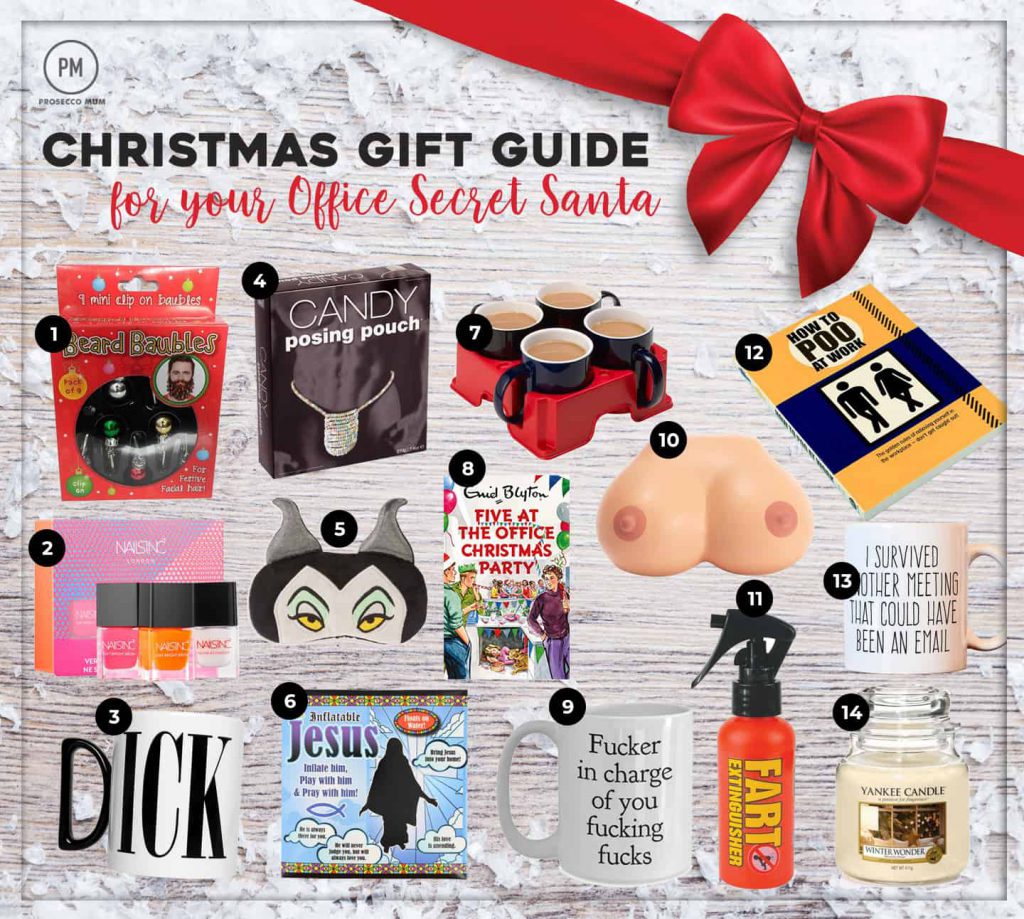 If you're not familiar with 'Secret Santa' it's a gift exchange usually carried out within offices, where everyone is set a minimum/maximum amount of money to buy a present for another member of the work team. The old school way see's names pulled out of a hat, though there are also automated ones online – either way, the idea is to keep it confidential so that noone knows who's got who! Then you get shopping for something fun, silly or rude – depending on how good their sense of humour is.  On the last day before the office closes for Christmas, each person then has to collect their present and open it in front of everyone – which is where all the fun lies.
So without further ado, here's my Office Secret Santa Gift round up:
You can check out my stocking filler ideas here too.
Have you got any Secret Santa gems that you can share? Have you ever been embarrassed with a totally inappropriate office gift?!