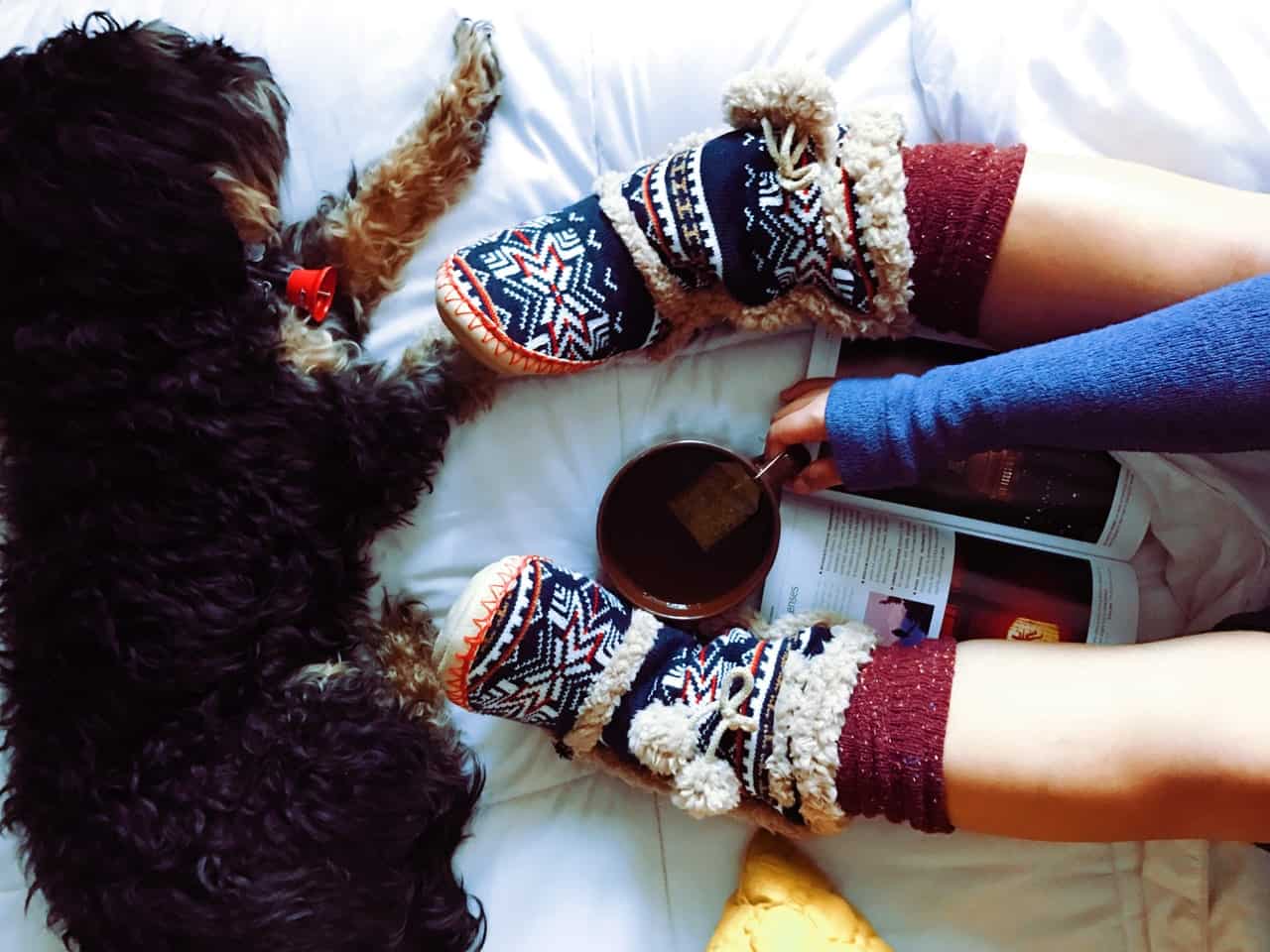 Keeping your family cosy this winter
After a very hot summer and a mild start to the autumn, the temperatures are slowly starting to dip. The weather this week has definitely been a fab start to this half term – when do we ever get sun, let alone in October!?
Just because it's not cold yet, rest assured – winter is coming, it's going to be such a shock to have to de-ice those cars again! From cost-saving ideas to warming touches for family nights in, take a look at my tips for keeping your family cosy this winter.
Keep your curtains closed
Curtains are great for keeping out nosy neighbours, or nosy mother-in-laws, but they're also good for keeping your home warm! We have blinds in our house but we just make sure they are pulled down as soon as come home from work/school/nursery to contain as much heat as possible for the evenings.
Toasty hot water bottles
We're all hot bods in the Prosecco House, but I know many of my friends and family who use electric blankets through the winter months to keep their beds warm and toasty at night, but this can start to make a dent on your electricity bills so how about swapping to a hot water bottle instead? Put one at the end of the bed an hour before you're ready to get in, and your bed will be lovely and warm! You can find some great kids hot water bottles that double up as something to cuddle at night too to make sure everyone has a good night's sleep.
Invest in a wood burner
Wood burners can be much more economical than gas or electric heaters, and add an extra cosy feeling to your home. They're considered better for the environment than using fossil fuels too, plus they give an excellent way to recycle wood. Logs with low moisture content offer the best value and are easy to source for your home. Wood burners are becoming more popular even in modern homes, and you'll enjoy plenty of lovely evenings all cosied up in front of the fire. Are you conjuring up visions of 'The Holiday' movie right now? I am! Be careful if you have little ones toddling about though!
Cosy loungewear
Is there anything better than curling up on a winter's evening watching a good film on TV with a hot chocolate and a bucketload of popcorn? Make it feel even more special by getting the whole family kitted out with cosy loungewear. Those of you who know me, know that I'm never too far from my DG. But get the whole family kitted out in slippers, dressing gowns, and warm PJs – I buy all my bits from Primark, you can't beat their fleecy pyjamas. My monkey pants are about 10 years old and are still going strong.
Get home cooking
Filling your bellies with warming comfort food is great for winter and using the oven helps to heat your home too. Take a look at some great winter recipes to enjoy with the family that everyone will love. I am a huge fan of my slow cooker – I love chopping everything up, dumping it in and then coming back to the house hours later to the smell of whatever has been cooking all day. Yum!
Make sure everything is in working order
It's that old cliché, that as soon as winter comes the boiler breaks down! So, whilst its still relatively warm, it's a good time to have the boiler tested to make sure it's going to get you through the winter spell.
There are plenty of things you can do to keep your family warm and happy this winter. What are your tips for keeping a comfortable and cosy home?

*This is a collaborative post.