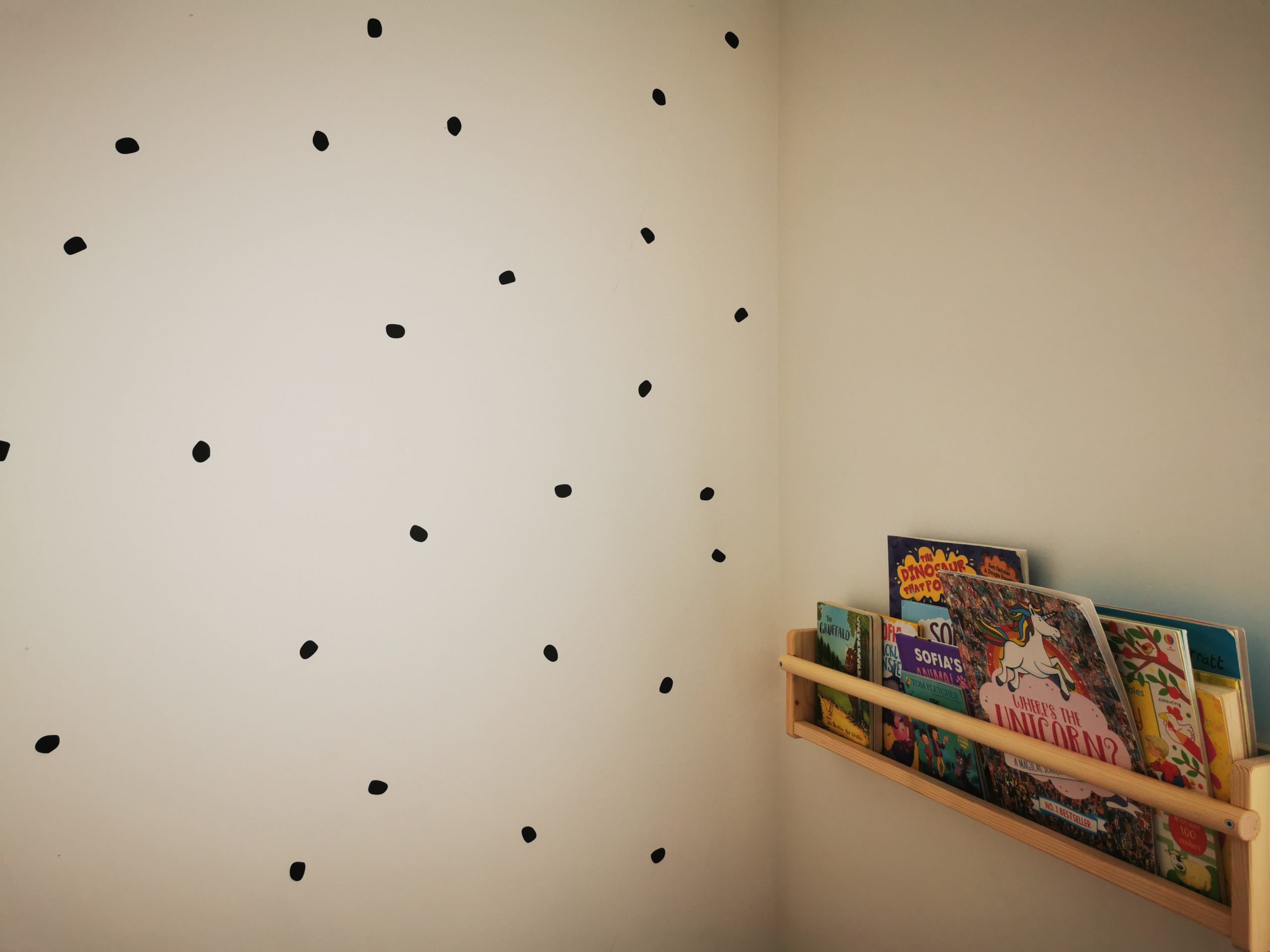 Corners of our home / Our playroom makeover
You may have read my previous post about the playroom being one of my favourite rooms in our house (mainly as I can shut the door on the various bits of tat that litter it…) but over Christmas we decided to spruce it up and actually make it into a room that's designed for the kids as opposed to just a room with kids bits inside.
I started the playroom transformation with a good post-Christmas declutter; this meant that we said a sad farewell to big boxes of Duplo, puzzles and the wooden dolls house which were all taking up a lot of floor space and were never played with.
After a quick IKEA click and collect trip to get some more Lekman boxes for our Kallax units, a couple of floating shelves and a little shelf unit for books we were pretty much set.  I also decided I wanted to get a couple of tables for the kids to sit at and colour, or for them to act out scenes with their LOL dolls/farm animals etc, without them laying on the floor to do it. We opted for the Lack coffee table and just didn't add the middle section when building them!
Once we'd added the extra bits in, we were pleased but the room still felt unfinished. Stuart, all credit to him, is the design eye in our relationship and off he popped to B&Q to get some frog tape and a pot of neutral colour paint. He marked up the curved end of the room and set to work…
Once the blue wall was completed, we ordered four new prints and frames from Desenio – three of which to go on the new blue wall…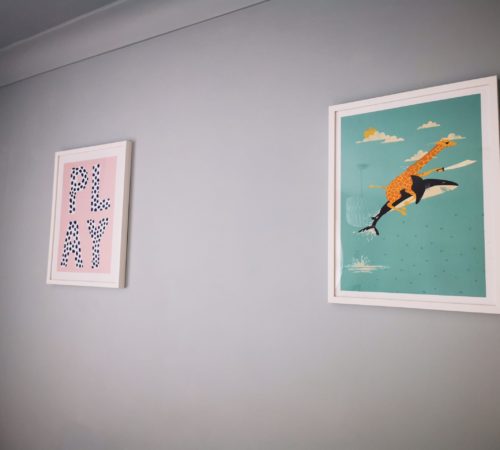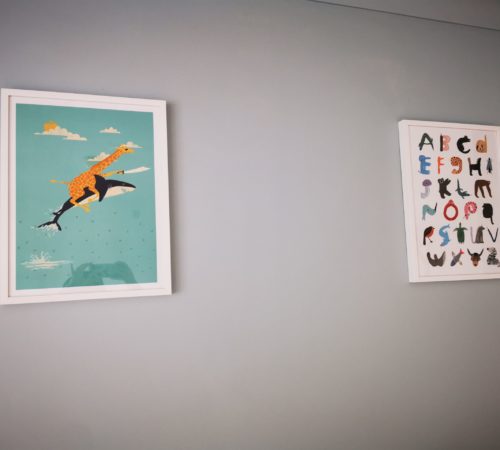 The two IKEA shelves which we put little ornament bits on – y'know those bits that are too cute to chuck in a box but too delicate to keep in the way of grubby mits.
Sofia's has her 'S' that I ordered before she was born, a little vest cupcake and two rabbit toys that she got from friends and family when she was born. To combat the pink overload, we popped a faux hanging plant too.
Arlo's has little lego figures and models on there. We were going to put his dinosaurs up there but they were too huge and he kept asking for them to play with, so we decided on lego!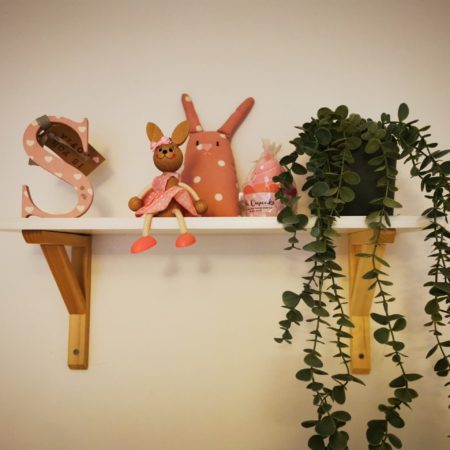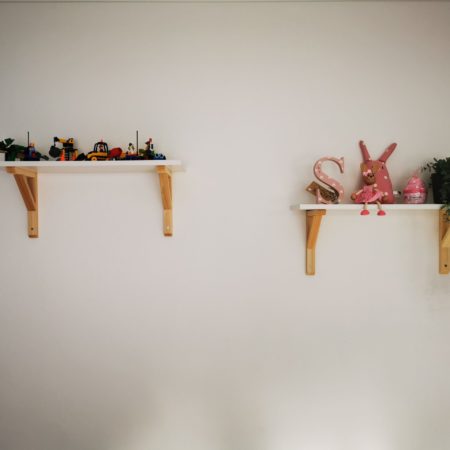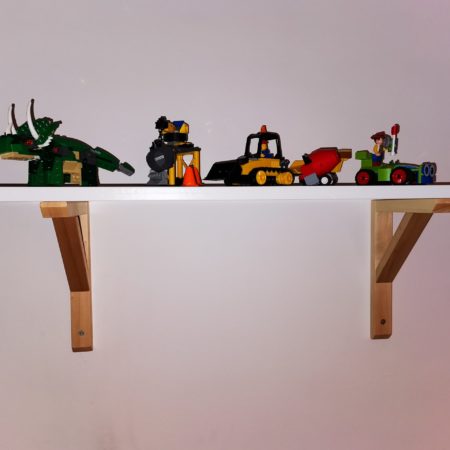 Lastly, and probably my favourite addition to the wall is the dalmation print feature wall. I had seen this look over on many an Insta tile but presumed it was wallpaper (aka – massive ball ache) but it turns out they're little stickers that you just stick around wherever you fancy and it has made a huge difference to the feel of the room.
It matches perfectly with the fourth Desenio print that we chose too – which sits proudly above the little book corner.

I'm really pleased how these little touches have made such a big difference. All that's left to do now is find some big bean bags and install a TV on the wall…and hope the kids stay in there longer than five minutes!