Today saw us tick off another first as we took Sofia to see her first live show at the theatre; we saw one of her favourite books come to life on the big stage as we watched a mouse take a stroll through the deep, dark wood… at The Gruffalo.
We were a little apprehensive when booking as she's not a huge fan of people dressed up or of sitting still for any length of time (you may recall my story of the 'penis' episode when we took her to her first, and last, cinema trip) but she does love the Gruffalo and as it turned out, the week before the show she was focusing on it at nursery, even going shopping to get all of the ingredients to make 'Gruffalo crumble' so the timing was perfect!
The show was running at the Theatre Royal in Winchester from Friday 6 October to Sunday 8 October – we went to the last showing at 2pm! The theatre was bustling when we arrived, a real little hive of activity with people collecting tickets, ordering teas and coffee and the majority of the children being treated to Gruffalo merchandise. I was pleasantly surprised how lovely it was inside, and how friendly each staff member was that we encountered.
Our tickets were for the stalls, we had centre seats and had a perfect position – luckily with two children in the seats infront meant we had crystal clear viewing and no adult heads to duck around! Now, there are signs and there was an announcement for no pictures to be taken – but as I wanted to do a write-up about Sofia's theatre experience I guessed it would be OK this once (just wanted to clear my guilty conscience there!)
It's a 400 seat venue and the show was sold out so it had a great atmosphere once seated and inside. So many little excited voices all chatting excitedly – Sofia being one of them. The show started and the actors were brilliant; they were so engaging. They had the kids enthralled and the adults were in hysterics with some of their jokes and adlibs, I definitely think that being the last show of the tour, the actors were having a bit of fun with some of the scenes!
They took us through the journey of the book as we know it, with more emphasis on the animals and some great singing and dancing – the 'rattle' snake was definitely the best character, I was in stitches. Ole!
There were plenty of opportunities for the children to join in and shout out and when they did, the theatre really came alight.
About ten minutes from the end, Arlo decided he'd had enough of sitting still and being quiet…and so we scooted along past all the legs and hung about outside in the foyer entertaining ourselves taking selfies with the Gruffalo.
When it ended, Sofia came out beaming from ear to ear and promptly announced she wants to see the gruffalo again next week!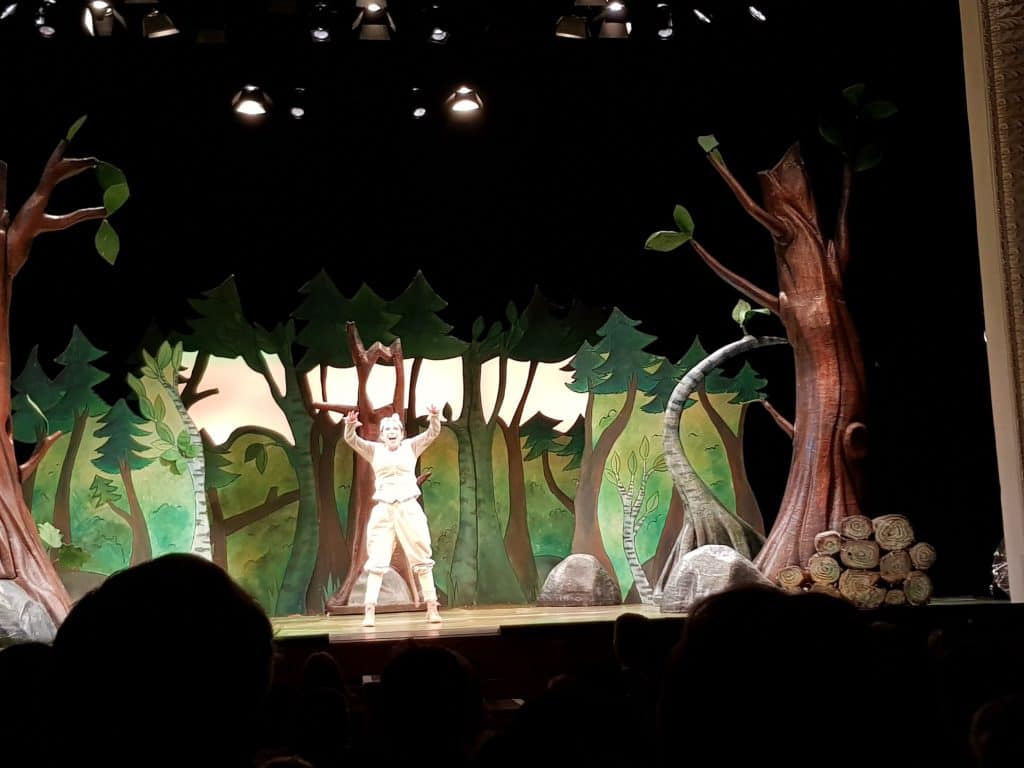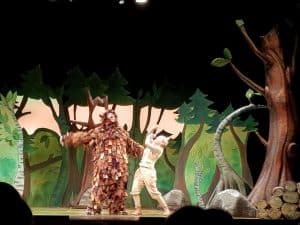 It was such a lovely Sunday afternoon treat and we're looking forward to keeping up-to-date with the Theatre Royal's show listings to book on to something else soon – there listings can be found here.