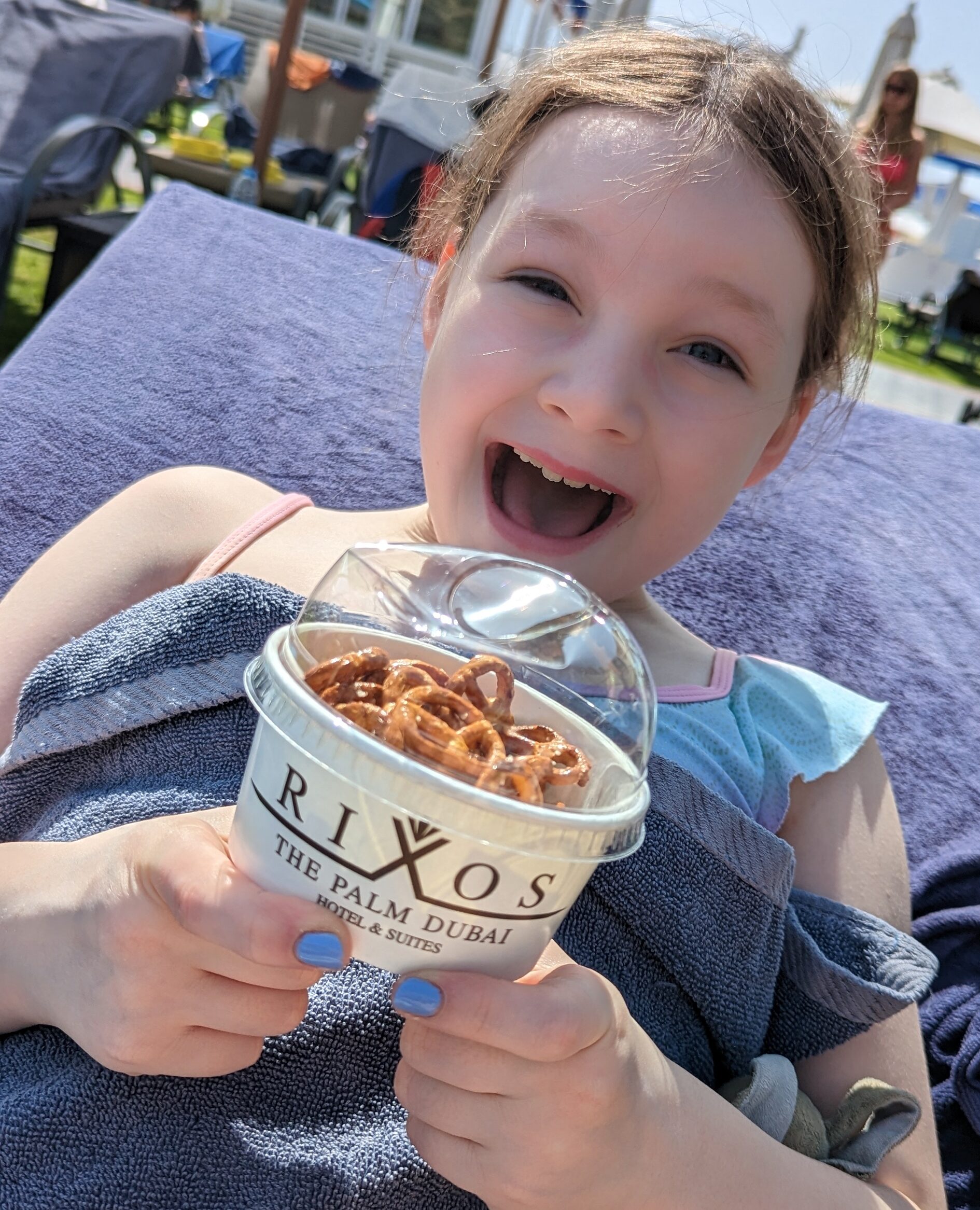 Dining at Rixos, The Palm, Dubai
In February 2023 we enjoyed an amazing eight night stay at Rixos The Palm Dubai – everything was exceptional about it, but I felt like the food element was a real cut above. And I generally squirm at having to eat 'holiday food'. This time however, you couldn't stop me going back for more and I thought the restaurants deserved a post of their own, so here goes…
La Turca

The resort's main restaurant at the centre of the hotel is La Turca. A signature buffet concept serving International cuisine and Turkish treats – so tuck in and enjoy kebabs, mezzes, and grill. My favourite options were the couscous, curries and tagine dishes that made frequent appearances on the hot plates – all deliciously cooked and the drinks service from staff was faultless. The restaurant is open from 7am – 10.30pm.
Turquoise
Turquoise restaurant, like La Turca, is a signature buffet concept and is open for all day dining 7am – 10.30pm. We often popped here for lunch as it was right longside the smaller pool that the kids enjoyed going too. Again, similar (if not the same) food served as the main restaurant, beautiful decor and amazing staff serving drinks.
Aqua & ICHILT
The Ichilt beach lounge is part of the lunchtime restaurant, Aqua, which was really an Instagrammers dream – situated just behind the pool and pool bar, you go into a little oasis of neutral interiors against bright pink floral displays and with a view of the glistening waters and buildings decorating the palm. We enjoyed mini sliders and salads and the kids had their plain pasta staple. Our only regret? We didn't dine at this restaurant sooner!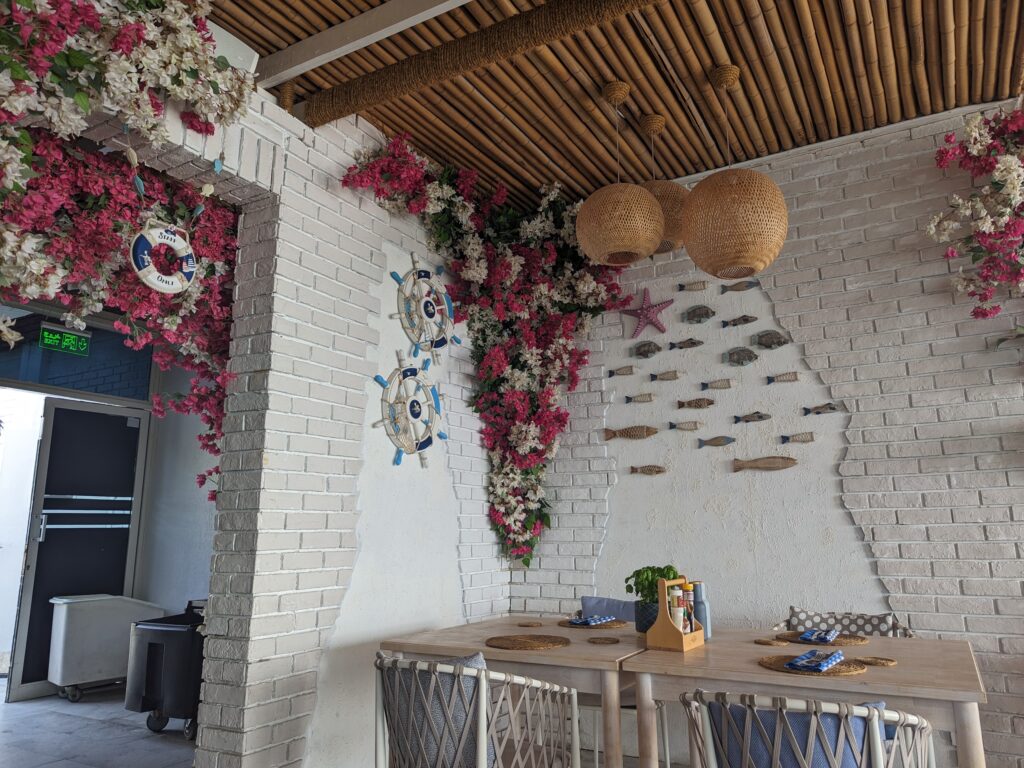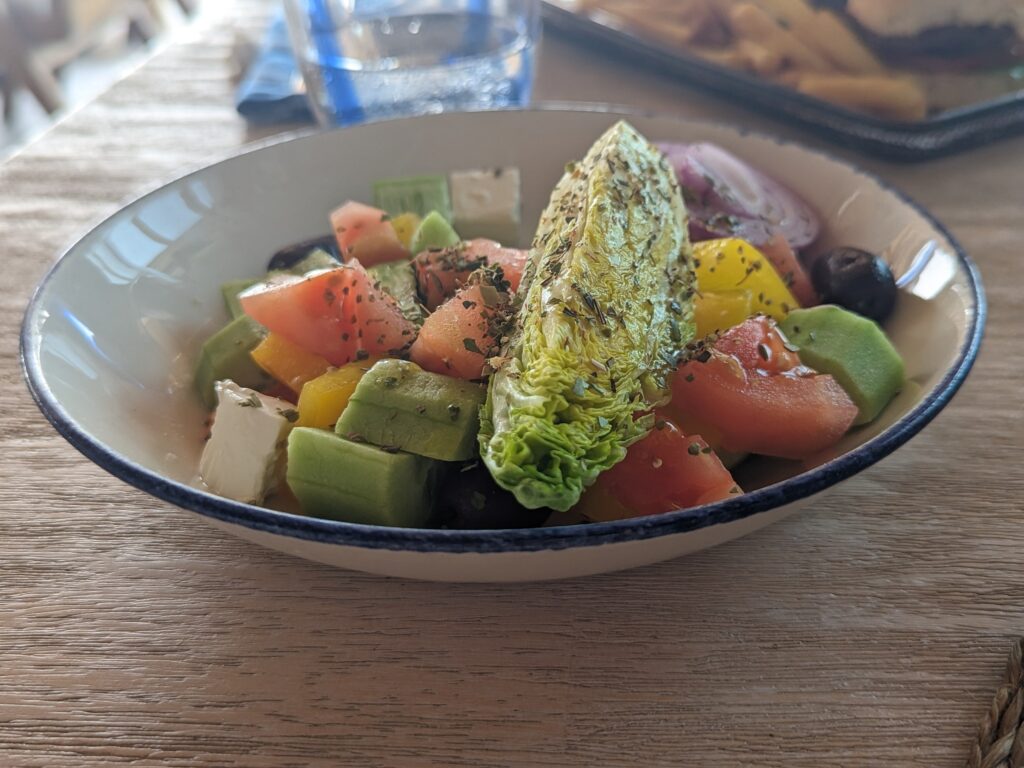 L'Olivo Ristroante
As the name might suggest, L'Olivo is the resorts Italian restaurant. We always like to pre-book the restaurants as having a buffet every night can get a bit boring – and you just never time it so you eat together. We had delicious traditional Italian starters here, Sofia opted for that famous Italian chicken nuggets and chips (LOLS), Arlo had pasta and sauce whilst I had a risotto and Stuart opted for the bolognaise. The thing that really impressed us was that the restaurant didn't offer 'standard' garlic bread – however, after they realised Sofia's disappointment the chef made her up a special bread just for her.
Pre-booking only and open from 5.30pm – 11pm.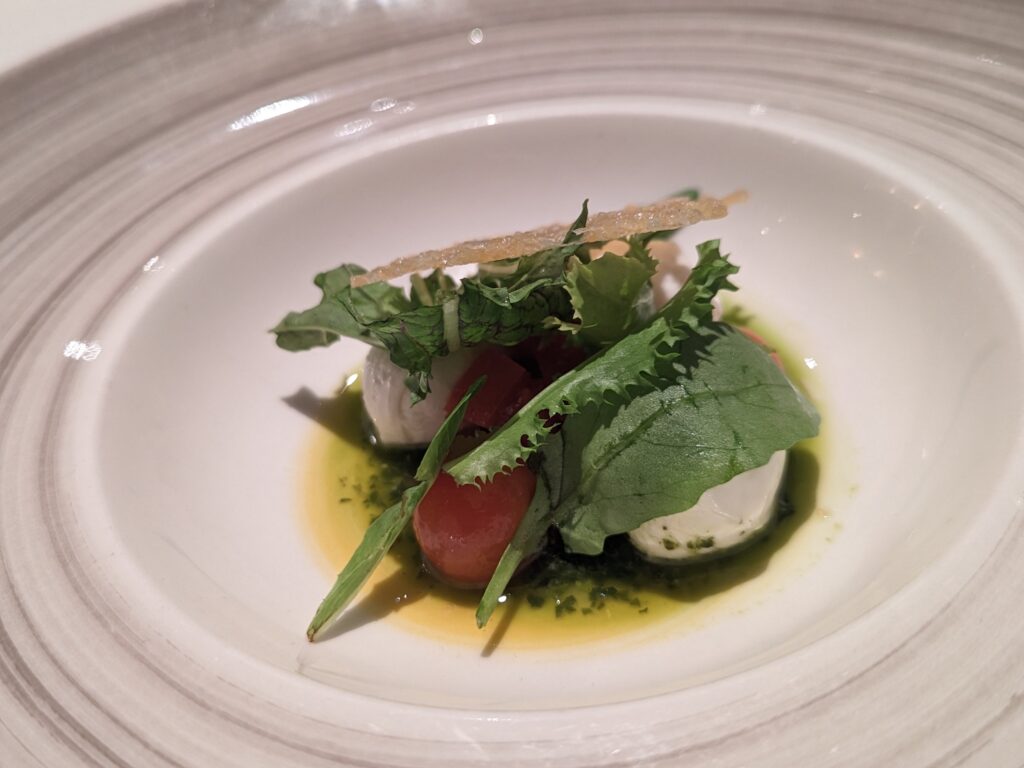 Toro Loco Steakhouse
Mouthwatering steaks and theatrical desserts are served here. Have you ever seen a flaming pineapple sliced with a machete style weapon or an exploding chocolate bombe, all whilst against the backdrop of a live singer? Well, you need to get yourself to Loco!
Pre-booking only and open from 6.30pm – 11pm.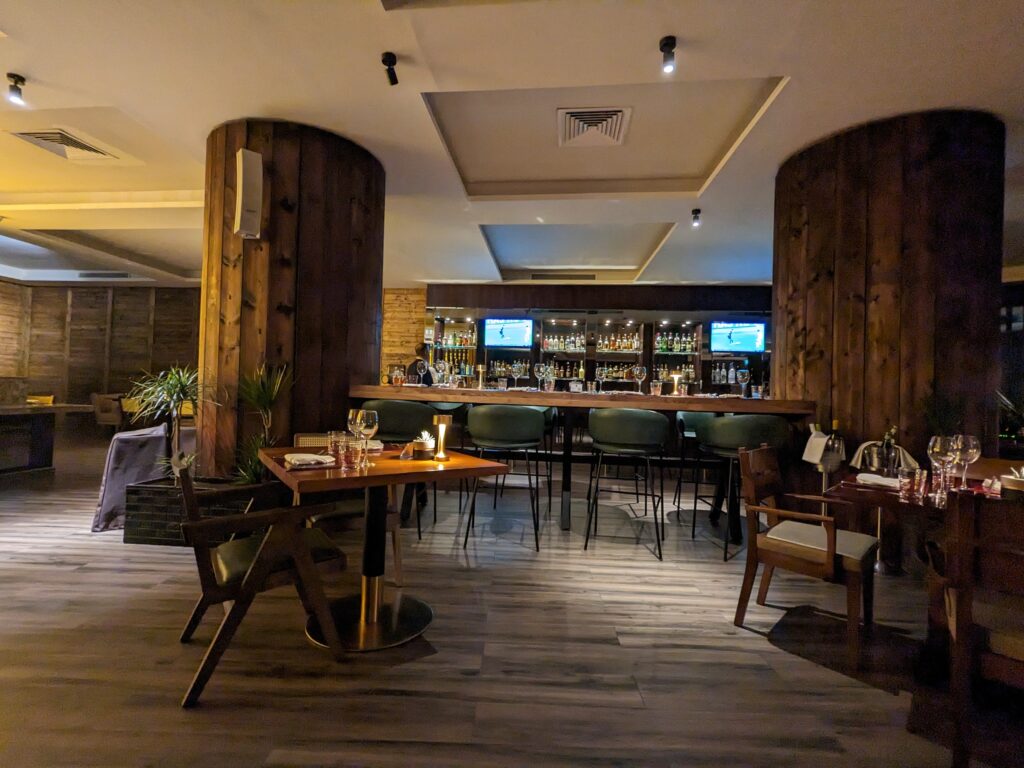 Healthy Pool Bar
By the smaller pool, and alongside the Turquoise restaurant, was my favourite bar. You could order from your sunlounger, or go up to order. They served all the standard drinks you'd expect and also a range of juices and smoothies. I got quite partial to an apple and carrot smoothie during my stay!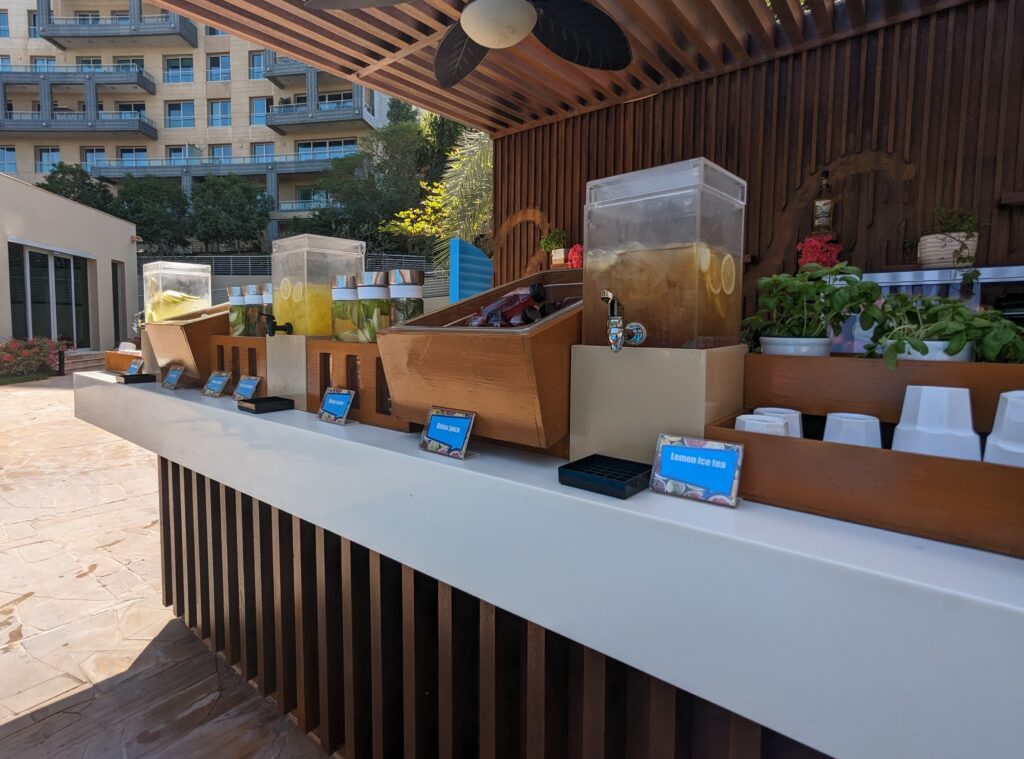 Poolside there was the choice of Baskin Robbins icecream served in a tub or a cone and a full fresh fruit shack where you could literally pick whatever fruit they had and the chef would chop it down and make a fresh fruit salad for you. Watermelon, pineapple and lychees were our go-to and our little fruit boy, Arlo, was in his absolute element!
If you're in the mood to lounge, you can order your meals poolside or right from the beach. and you can do that at Highlights Poolside Bar (and swim up) from 9am – 6pm, or the Breeze poolside Bar from 9am – 6pm.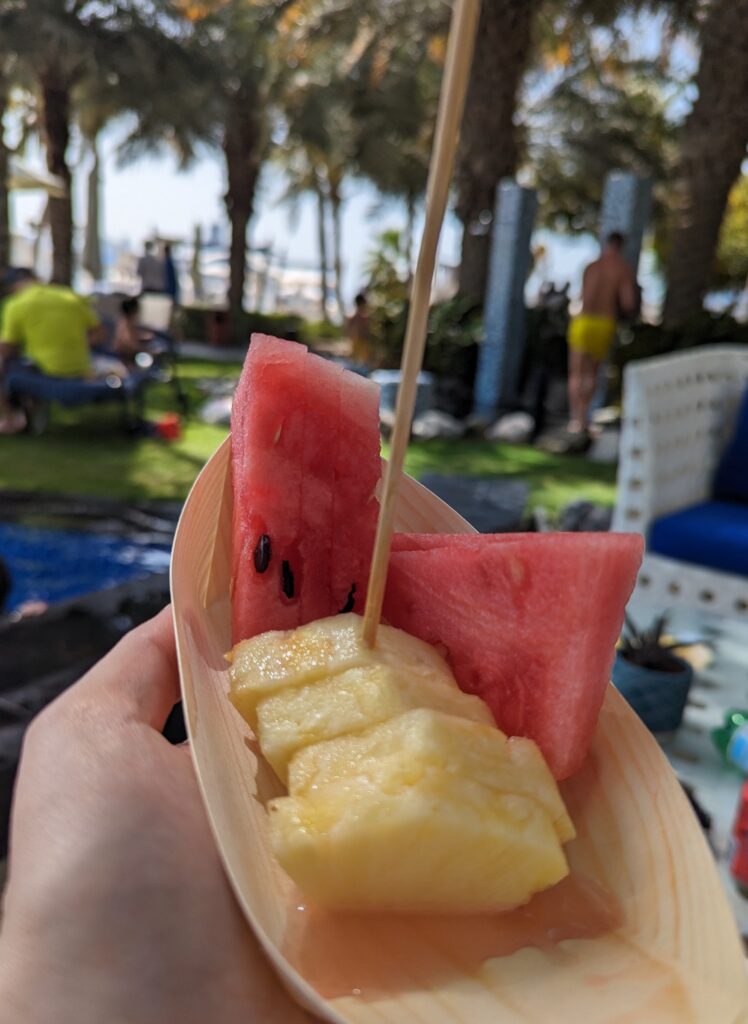 One of my favourite sweet treats was Patisserie Istanbul, open from 7am – 2am it serves up a treasure trove of sweet and savoury Turkish delights and my go-to daily treat – the sugar shortbread, which I enjoyed every night with a cuppa whilst everyone else was sleeping 😉