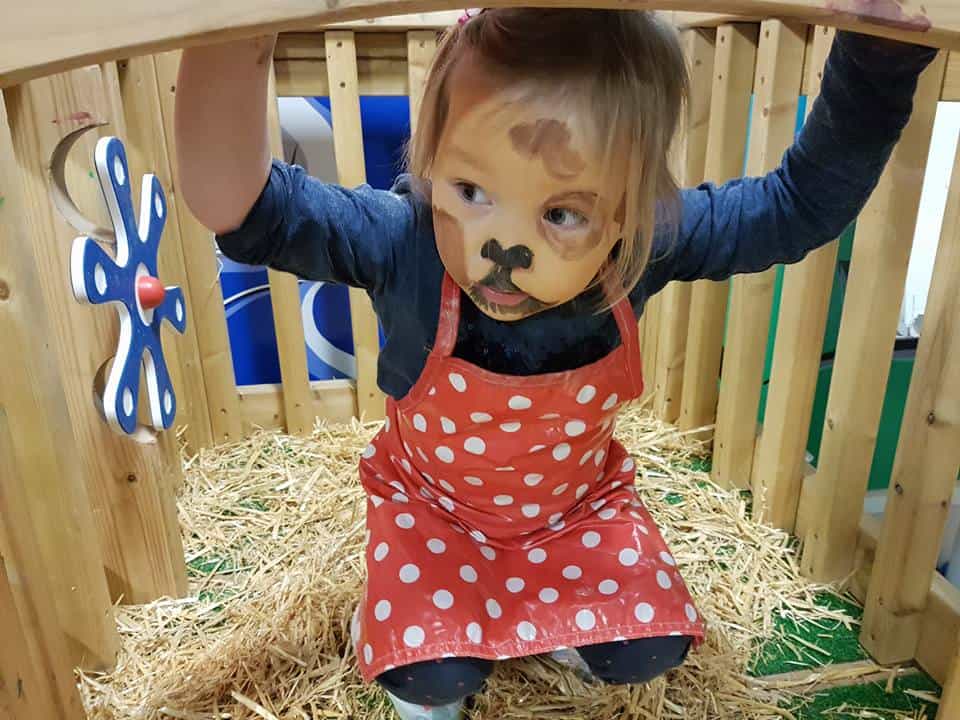 Looking for a family holiday over Christmas? | Bluestone Review.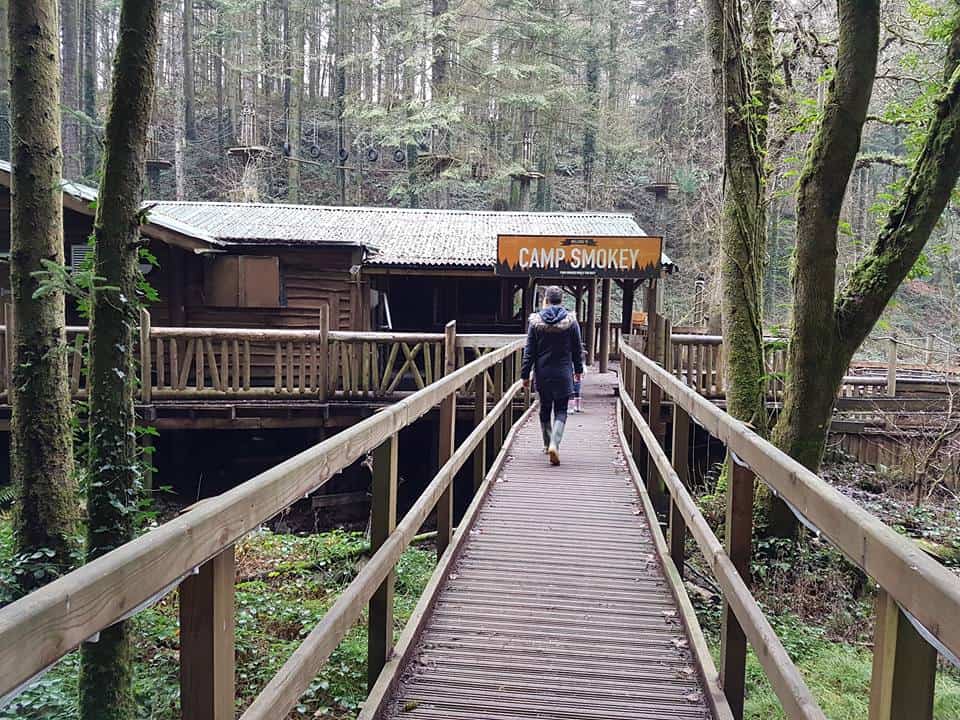 So, we spent the 'Crimbo Limbo' week at a lodge housed at the Bluestone resort in Pembrokeshire. I wanted to give a run down and an honest review of our time here. The journey started out 4 hours before our arrival and about two and three quarters of those were spent listening to "Stop driving daddy, I want a cuddle" alternating with "I want to go on holiday". That was pleasant.
We arrived at 2pm and were told to park our car and head to the Adventure Centre as we couldn't check into our accommodation until 4.30pm. This was quite late, meaning by the time 4.30pm came, it was dark (not helped by lack of signposts being lit), guests were queueing to get out of the carpark and excitedly hurry to their lodge to get unpacked. By then it was also too dark to really explore our local surroundings and this meant that we only just made it to the local onsite shop for essentials before that shut at 7pm. We felt that was a bit early.
The park is located in a lovely setting, it is not too far to walk from one side to the other, however it is a bit hilly! The nature walks through the forest areas were amazing and so nice to get out and about in the fresh air, we felt some of the routes were a bit short but there seemed to be quite a lot of (paid for) activities for the 7+ years and all of the adventures we saw them participating in, they all looked like they were having a fab time!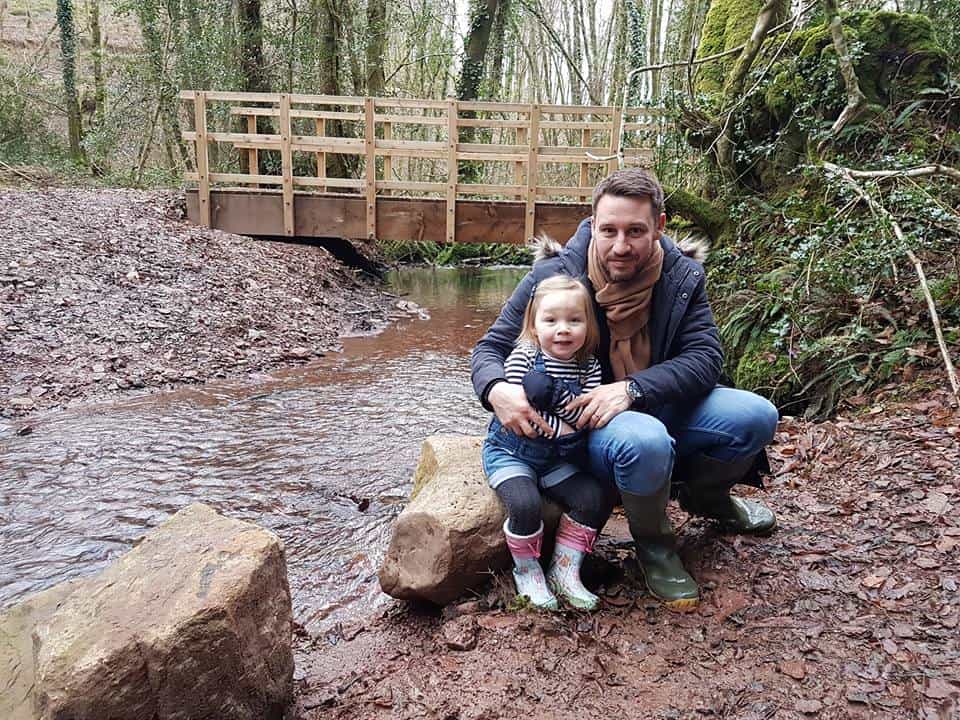 Considering the parks motto is 'free range fun' there is not a lot made of the local walks and outdoor activities. We presumed this was because the walks are free and not a paid for activity?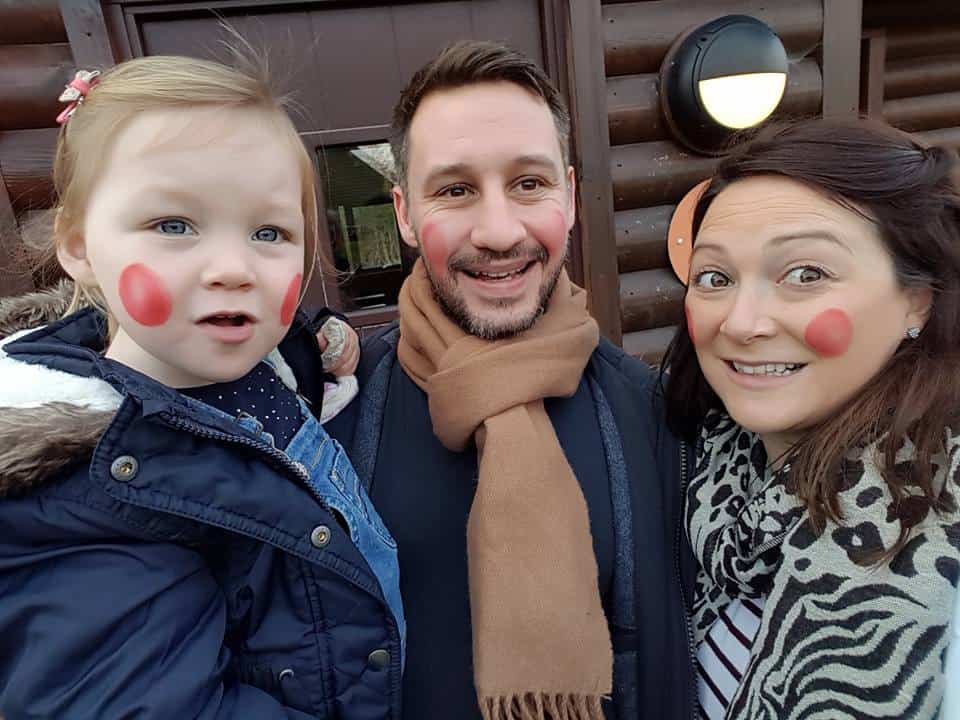 Because of Sofia's age, we took part in a Messy Play inside one of the activity rooms and we also participated in the Magic of Elf Kingdom, which was included in the Christmas booking package.
This was great and we really enjoyed this – clearly a lot of thought had been put into it and the actors were great at getting the children involved too!
The swimming pool was great, there is different zones for the ages of children and we really enjoyed the outdoor 'swim tunnel' where you swam from inside to out and really felt the Welsh breeze on our faces. We spent a lot of time here – another plus side of the pool area was the changing rooms, they were super clean (I'm a fussy swimming room changer!) and plenty of large family cubicles, making it easier for us all to get changed.
The indoor play centre was another highlight, especially in the drizzly weather when we didn't fancy swimming or walking. There was lots for all ages including, a baby zone, a lego wall, bouncy castle, large wooden playzone, mini golf and a small amusement arcade. We were really impressed with this and Sofia loved playing in here.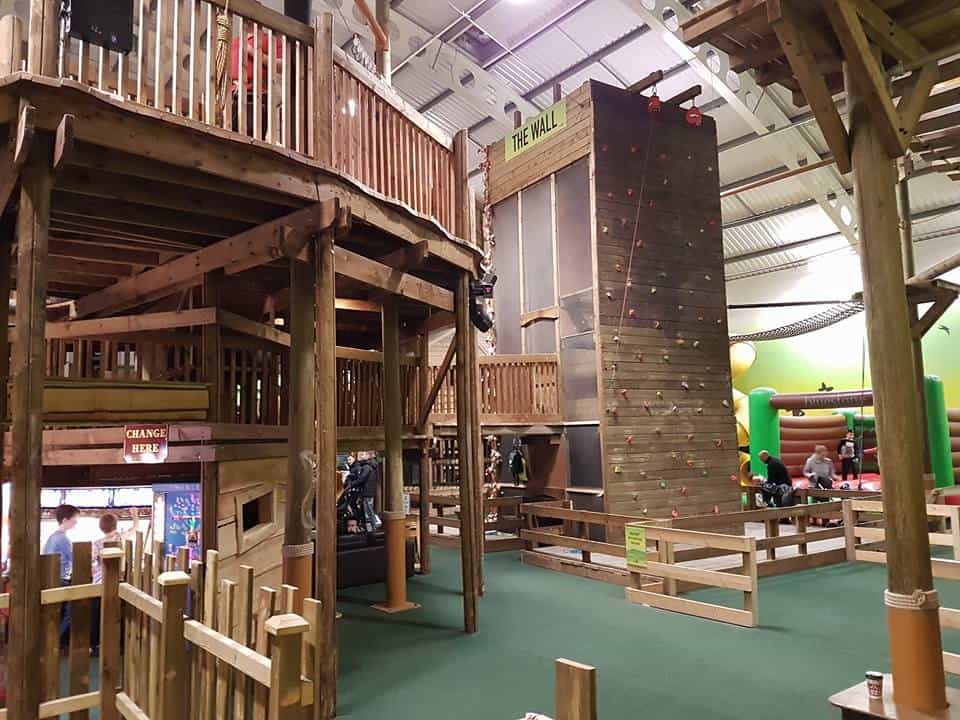 Now for the downsides of our stay;
The 'wet room' of a bathroom was ridiculous – the floor was soaked after every shower, making it really dangerous under foot.
You need to book EVERYTHING in advance. Especially dining. One of the workers told us "when guests re-book for the following Dec/Jan they also reserve all restaurant bookings". Not ideal for people like us who booked our break in November.
Customer service was either absolutely amazing or shocking. We all know the hectic run up to, and during, Christmas leaves staff bedraggled but this isn't a cheap break and we would of expected a lot more in term of manners and service from staff.
The local shop (which I actually think is a 'Nisa') wasn't stocked that well and wine/beer was really overpriced. No meat left at 12 noon and considering all the restaurants were full to capacity and when I questioned the lady at the booking office to what we were supposed to do now the restaurants were full, she stated "Cook?". What were we supposed to cook? Pasta and sauce or a pot noodle?
Too many lodges, at capacity, for the facilities that the resort has to cater for them
Being a family orientated holiday, the New Years Eve party was not really geared towards children and there wasn't much in the form of entertainment (apart from a disco that you had to pay for and when we tried to get Sofia in we were told there was a waiting list). What a surprise!
As well as restaurants, there were also no golf buggies available, which is fine, because the park is walkable, however we visited when I was 6 months pregnant and I did struggle with the hills or if I just wanted to 'nip' to the local stores.
There were too many cars and golf buggies on the road, and not wide enough pavements for pedestrians – which you were forced to be on if you hadn't reserved your golf buggy in 2014 .
In short, we wouldn't come back. It was lovely to spend some time together as a family, of course, but quite a few things left a bad taste in our mouths. We would prefer to go to Center Parcs if we were to choose this type of holiday. There was not enough information for first time guests and as we discovered, it is certainly very much an 'organised fun' type of holiday where everything needs to be booked up in advance and a full itinerary planned – no spontaneity here! Having said this, the people that we have spoken to who have been to Bluestone have really enjoyed it, so perhaps it was just a case of bad timing for first timers?
We spent £899 on a five night break in a two bed lodge from 28 December – 1 January.