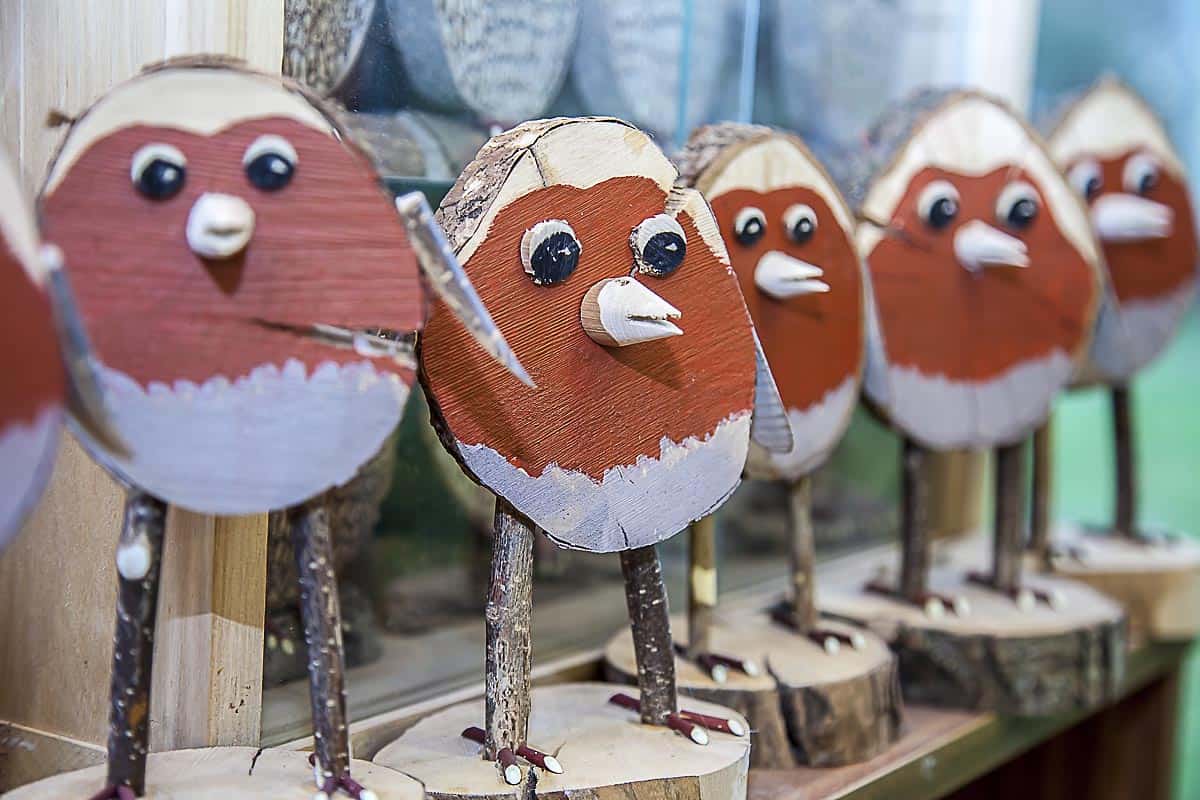 Festive Fun & Father Christmas | Christmas in Hampshire
As November starts to draw to a close and we start thinking about all things festive – oh, who am I kidding, as soon as those pumpkins were packed away, thoughts of getting the baubles and tinsel were on everyone's minds, right?! – I thought I would put together a little list of things to do this Christmas in Hampshire.

Where? Keydells, Horndean, Waterlooville PO8 0UU
Dates? Now until 24 December 2018
Time? Varying
Cost? £2.80 adults & £1.30 children (Woodland Walk). £13 per child to meet Santa (including entry to Woodland Walk)
The Woodland Walk is one of the best Christmas displays I have ever walked through – imagine 'It's a Small World', on land, with everything Christmas in it – this is pretty much it!
As well as the Woodland Walk they have a huge Christmas shop to have a look around., as well as the chance to meet Father Christmas. The visit to the big guy includes entry for child and two adults to go to the Woodland Walk as well as a choice of an unwrapped present from Santa's Workshop; to meet Santa, tickets must be purchased from the centre on the day of the visit and are offered in three different time slots (morning, afternoon and late night)
Don't be put off by the website, what they don't spend on websites they definitely spend on Christmas displays, it's truly magical!
Find out more: Keydells Woodland Walk and Meeting Father Christmas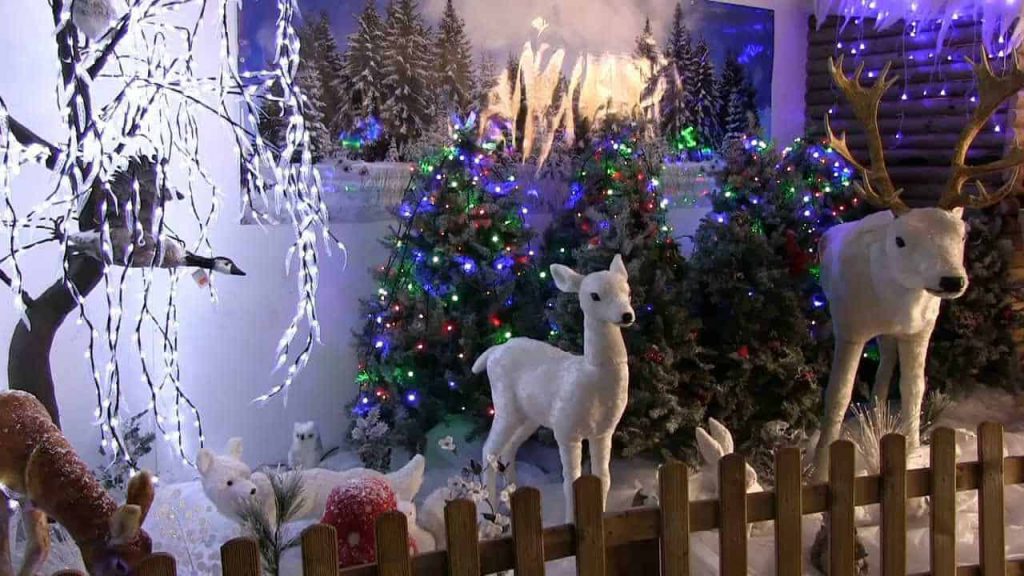 Where? Furzey Gardens, School Lane, Minstead, SO43 7GL
Dates? 30th November & 1st-2nd, 7th- 9th December 2018
Time? 11.00am – 6.00pm
Cost? £10.00 per child
Kickstart your festive fun with a traditional family visit to Father Christmas at Furzey Gardens this December. Father Christmas will be making a list, checking it twice and listening to your children's merry wishes!
Tickets include access to Furzey Gardens during daylight hours (child with one accompanying adult), during the day there is a free Nativity Trail in the Gardens as well as the chance to listen to Christmas stories in Story Corner.
If your visit isn't until a bit later, then the Coffee Shop will be open until 7pm for hot and cold snacks and drinks – what's better than hotdogs and hot chocolate to keep your warm whilst waiting to meet the big guy?
Find out more: Father Christmas Visits Furzey Gardens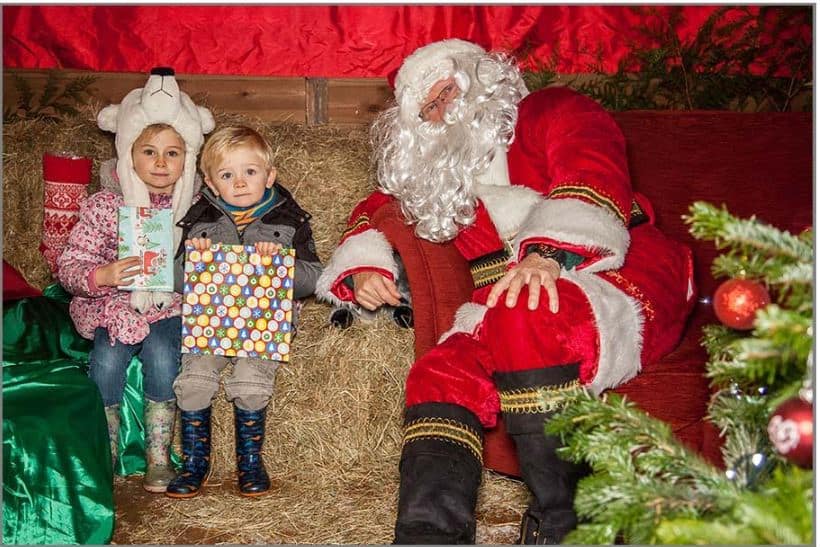 Where? Exbury Gardens, Southampton, SO45 1AZ
Date? 8-9 & 15-16 December 2018
Cost? £6. No need to book ahead!
Closed from November through to March, Exbury Gardens opens for two weekends in December to allow families to enjoy the magic of Winter.
You'll find traditional-style celebrations going on with carol signing, festive crafts and exclusive access to the stunning magical gardens during Winter. And what do you just have to do when visiting Exbury? The railway of course! During these two weekends, the steam railway gets a festive makeover and becomes the very special Postal Express train. Children are invited to write their wishlist in the Railway Shed using glitter, cotton wool and a whole-host of crafty bits, families then hop on-board the Postal Express and take a festive route through the gardens with fairy lights, tinsel and a little sprinkling of magic. At the end of the journey, children can post their letter directly to the North Pole with the help of Head Elf Mistletoe and some festive singing.
Who knows you may just spot Father Christmas through the trees organising his elves and reindeer!
Find out more: Exbury Traditional Family Christmas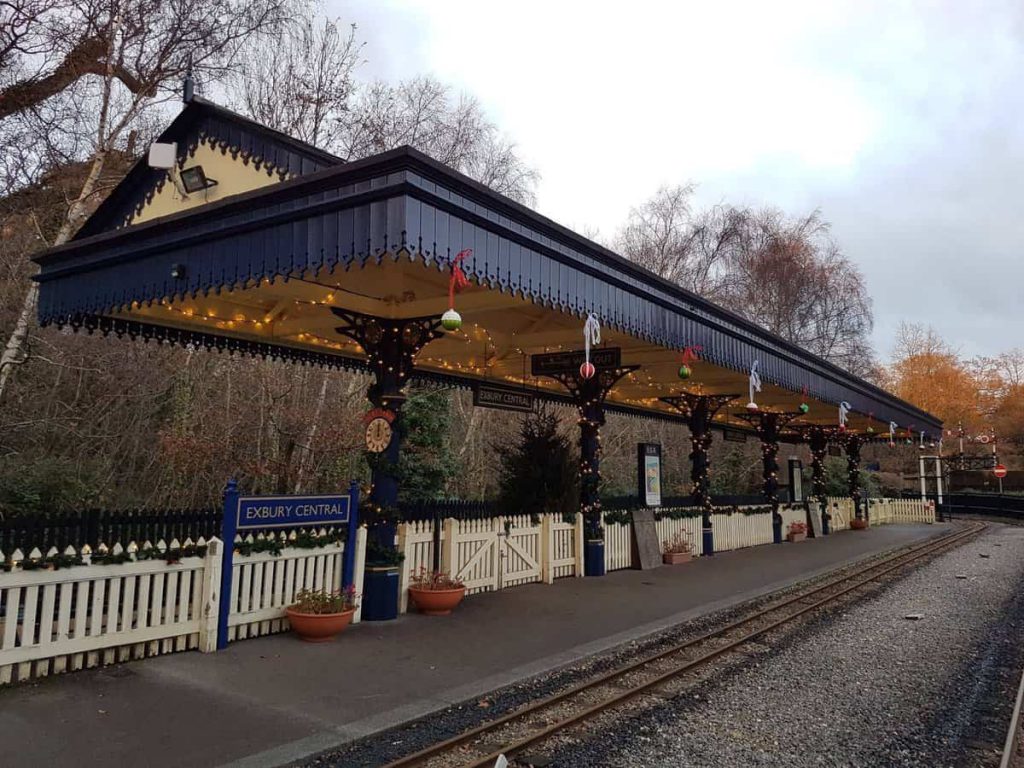 Where? Winchester Christmas Market, Winchester Cathedral, SO23 9LS
Dates? Now until 20 December 2018.
Time? 10.30am-6.30pm (8pm Thurs-Sat)
Cost? Free
This is a ProseccoFamily tradition. Every single year for as long as I can remember, we have visited Winchester Christmas Market – it used to be me and LagerDad browsing the array of stalls all offering their wares out of the small wooden huts finishing with a mulled wine, and over the years with the addition of the kids we've tagged eating crepes and penguin ice skating to the list. Be sure to head to the Nativity Scene in the British Crafts Village – it's your chance to become Mary, Joseph or one of the Three Wise Men and snap a picture in the stable!
If you're visiting on a weekend, it's worth knowing that council car parks in the City are free on a Sunday. If you're planning on ice skating then be sure to book ahead to avoid disappointed little (or big!) faces.
Find out more: Winchester Christmas Market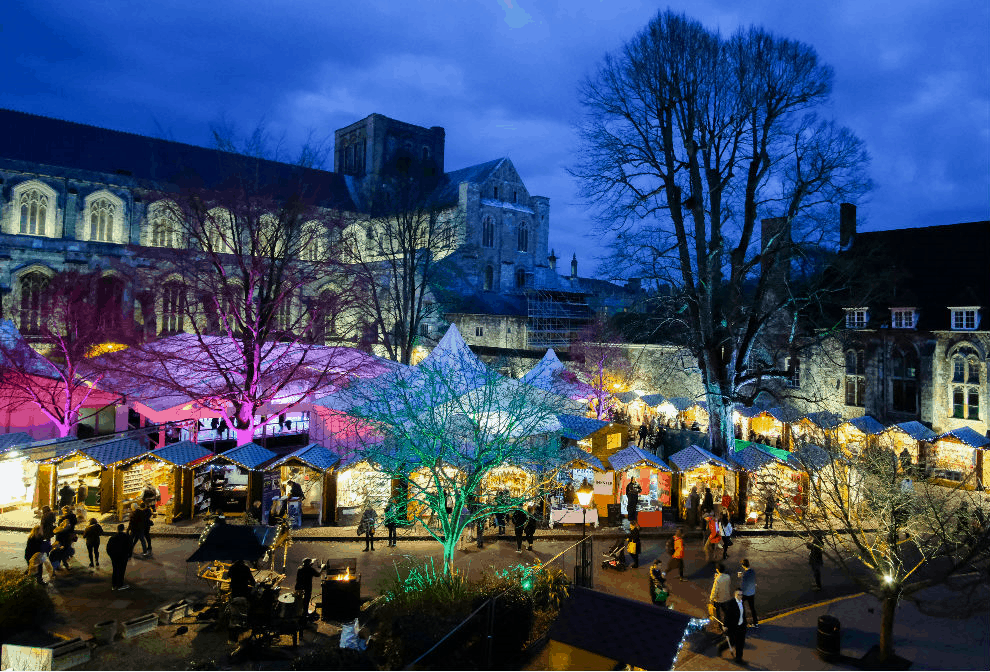 Where? Southampton Christmas Festival, Above Bar, Southampton
Dates? Now until 23 December 2018.
Time? 10am-8pm (10pm for the 'bars')
Cost? Free
Not quite the same setting as Winchester's idyllic Cathedral, but a Christmas market nonetheless. Amidst all of your Christmas shopping – as you leave West Quay and head to Primark for your stocking fillers or WHSmith's for your stamps, you will have to cross Southampton's Christmas market. Infact, you'll probably smell the selection of Bratwurst and festive beers before you see them!
Over the years, the market has grown and a few years ago came the introduction of the 'Flying Santa' display where you will see Santa and his reindeers riding his sleigh across the skies (Mon-Sat at 5pm & 7pm, Sun at 4pm & 6pm). Once he climbs down from the sleigh, he hands out sweets to all of the good children at his giant Advent Calendar.
Find out more: Southampton Christmas Market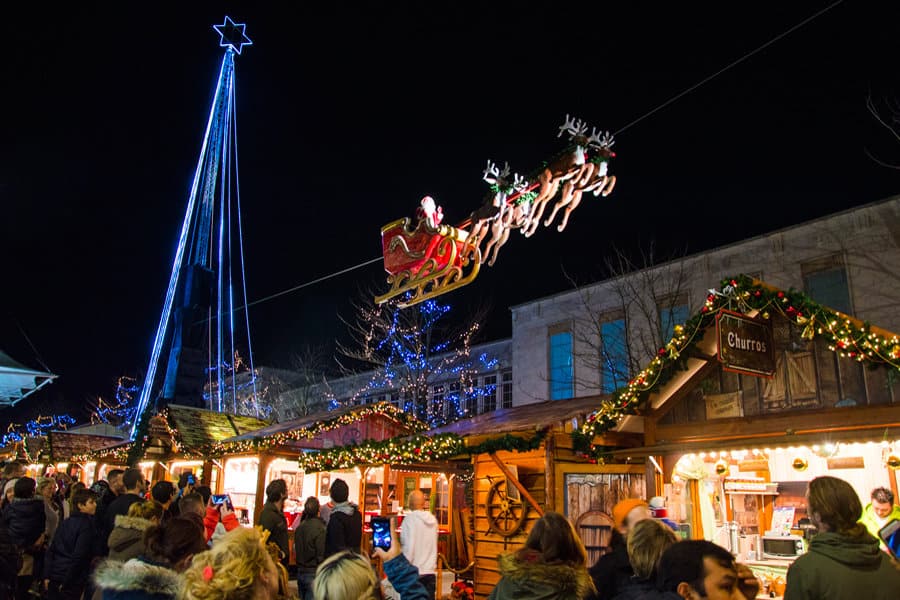 Where? Mayflower Theatre, Southampton  |  Theatre Royal, Winchester
Dates? 18th December  |  17th December
Time? Various
Cost? See separate listings.
'It's behind you!' – Is there anything that screams Christmas more than a Christmas panto? For one show only, the Mayflower is host to 'The Night Before Christmas' – ideal for children between 3-7 years, there are two daytime showings of the Christmas classic.
If interactive theatre is a bit more your thing, then Winchester Royal is showing Santa's Christmas Party which is a great family fun, sing and dance along show. Three daytime viewings shown on one day, it's well worth a trip. Or, if like me and you think the kids are getting all the attention this year, then join me at the Scummy Mummies Christmas show  – all washed down with a fizz or five!
Find out more: Mayflower Theatre
Find out more: Theatre Royal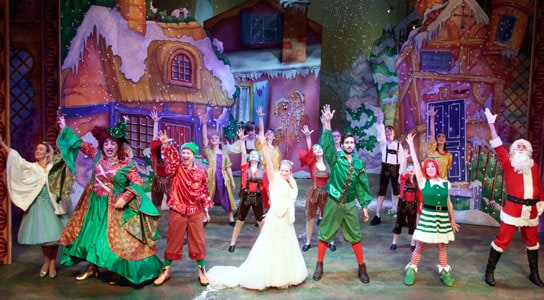 Where? Christmas at Beaulieu
Dates? Now – 24th December
Time? Various times between 4.45pm-8pm
Cost? £16.50 adults, £10 children (under 5's go free)
For the first time this year, Beaulieu is opening the doors for its magical, after-dark, illuminated trail through the grounds and gardens this Christmas. On selected dates until Christmas Eve, the treetops will glisten as the gardens and buildings shimmer with seasonal sparkle. A one mile illuminated path winds its way through the grounds in a magical after dark experience. There's a scented fire garden, Wishing Tree, icicle walk and singing trees. I can't wait to take a trip this year!
Find out more: Christmas at Beaulieu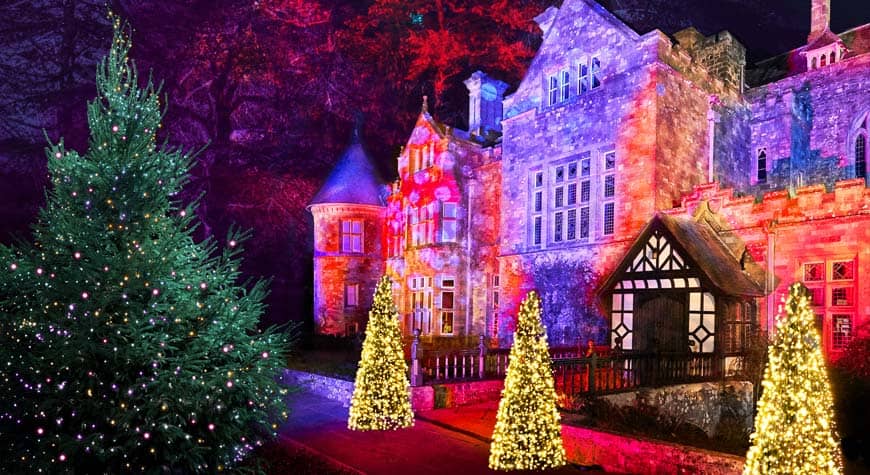 You may also like to take a look at my Places to Visit Father Christmas in Hampshire post that I wrote last year…ignore the dates, but the places are all still standing and running Christmas activities!
Where are you heading to this Christmas? Is there anywhere near you that you visit each year?