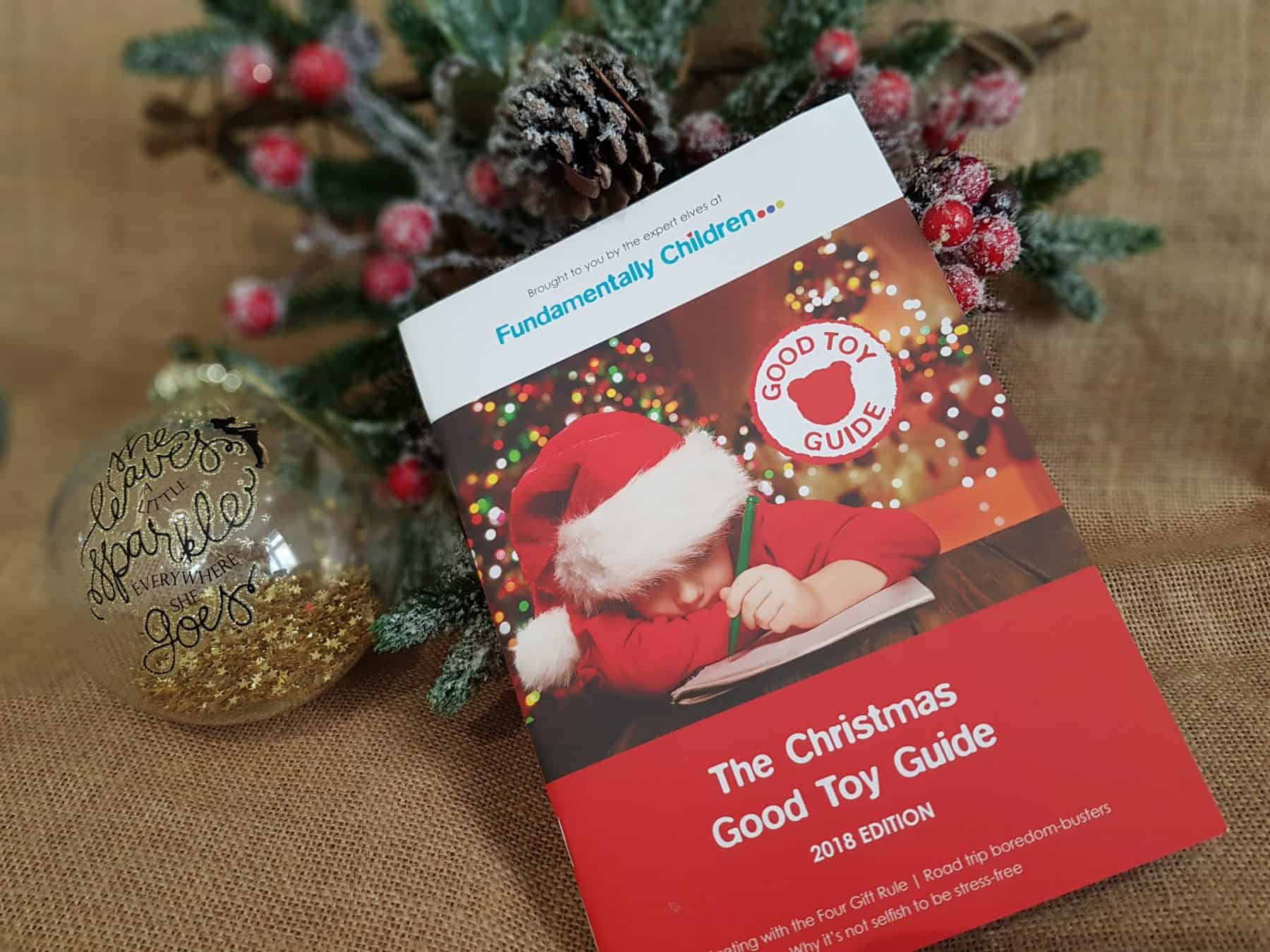 Make Christmas shopping that little bit easier with the Good Toy Guide
I don't know about you but this year has flown by and I can hardly believe that it's almost Christmas! Having two mini monsters, Sofia who is nearly five and Arlo who is under 2, I generally know what gifts to buy them for Christmas or birthdays; mainly because Sofia turns over every corner of the Smyths catalogue and shouts 'I really want that' at every advert that comes on TV.
But when it comes to other kids in our family or friends children, I am clueless. I imagine in my parents era, it was fairly simple there were only four TV channels so it was either Worzel Gummage, Roland Rat or Button Moon – there wasn't an array of kids programmes plus YouTube to keep us guessing what their favourite character or programme would be!
Since Sofia has been at school I have become more aware of buying presents that are educational as well as fun. She spends a lot of time on the iPad or watching TV so when she plays with a toy or game, I like to make sure that it has some element of education it it. But how do you know if it does?!
That's where this handy little guide comes in. 
I was thrilled to receive the first ever edition of Fundamentally Children's 'The Christmas Good Toy Guide' in paper form (it's also available online); this fantastic guide highlights a selection of endorsed products from the Good Toy Guide and has been handily arranged by age category, along with expert advice on each product. Think of it as the grown ups version of the Smyth's catalogue!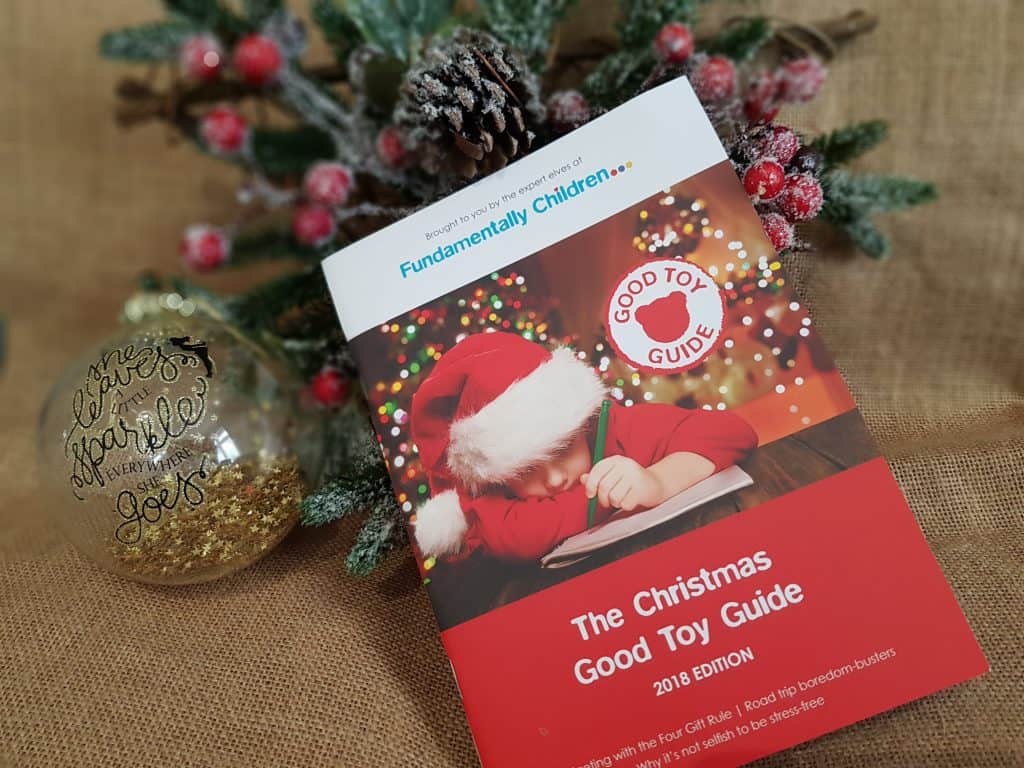 If you're familiar with Fundamentally Children then you'll already know that the products they list on their website are rated for 'fun', 'ease of use' and 'skills developed', each product is tested on multiple occasions with age-appropriate children, and then reviewed by child psychology experts. You can't get better than that!
What's this Christmas Good Toy Guide all about then?
In short, it's brilliant! This 50 page guide not only has present ideas from newborn up to nine years and beyond, broken down into four stages within each age group, but also has guest features including the four gift rule, road trip boredom busters (great tips to alleviate the 'Am I There Yet?' conversations) and why it's not selfish to be stress free at Christmas. There's also useful tips and tricks which includes a Letter to Santa template, tips to reduce waste and a mega Christmas giveaway!
As an independent resource, the guide is reviews only – Fundamentally Children don't sell any of the products featured, which means not only that there's a great mix of toys in there, but also that you don't feel one is being promoted more heavily than another. It just seems really fair!
I particularly love the way that the age groups are broken down to reflect different personalities through the year groups and how each age category has a 'Lucky Dip' selection!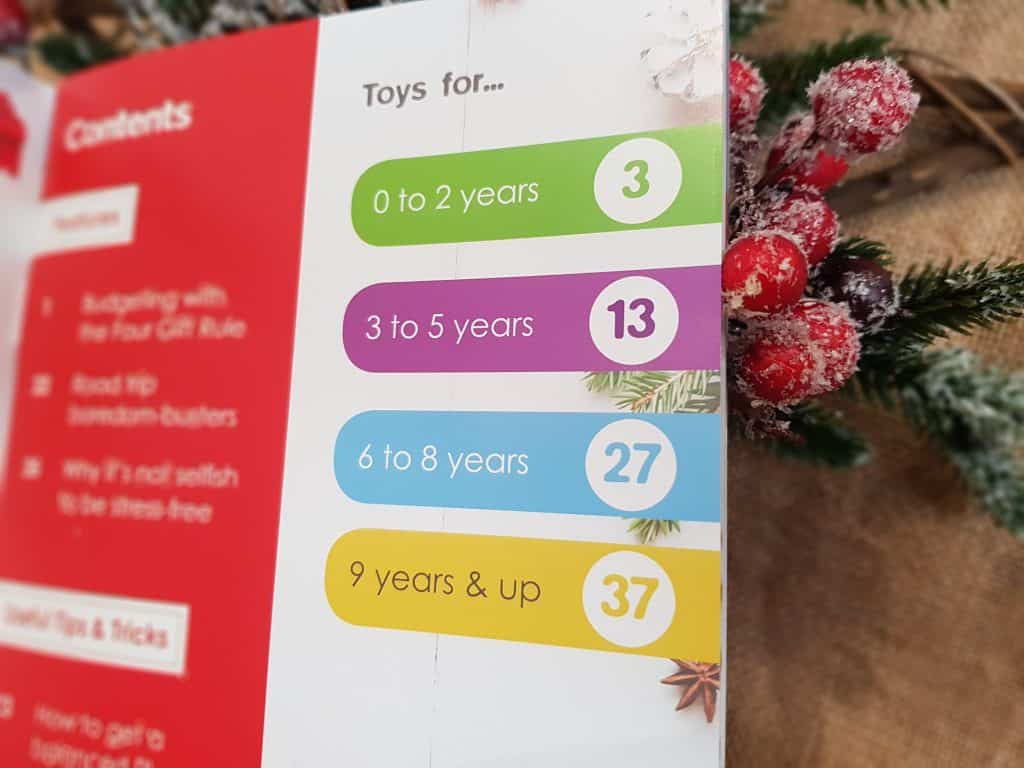 I wanted to pick out and highlight some of my favourites featured in this years guide. It might give you a bit of inspiration for your Christmas list!
My favourite toys for 0-2 years
Sensory Baby – Lamaze Spin & Explore Garden Gym
Crawlers & Walkers – BubaBloon *I've added this one to Arlo's Christmas list!
Curious Thinkers – Muro Cube *I've added this one to Arlo's Christmas list!
Lucky Dip! – VTech Toot Toot Animals
My favourite toys for 3-5 years
Little Creators – Fiesta Craft Sort, Lace and Build
Vehicle Enthusiasts – Tomy Build a Johnny Tractor
Make Believers – Cicada Education – My First Doctors Kit
Lucky Dip! – Toomies Foam Cone Factory *I've added this one as a shared Christmas gift for the kids!
My favourite toys for 6-8 years
Storytellers – Wannabees *A bit out of her age range, but I've added this one to Sofia's birthday list!
Mini Scientists – Botley the Coding Robot
Gamers & Thinkers – Chicken Out
Lucky Dip! – Ezee Beads Studio Set
My favourite toys for 9 years +
Designers & Artists – Mixed by Me Thinking Putty Kit
Comp Games – Swingball!
Thinkers & Inventors – Geomay Mechanics Gravity Motor System
Lucky Dip! – Twiddle
Another feature that I personally found really helpful – so much so that I've stuck it to our fridge door – was this 'How to get a balanced Play Diet' model which shows how to get a healthy balance between the different types of play activities….I definitely need to reduce the amount of passive screen time!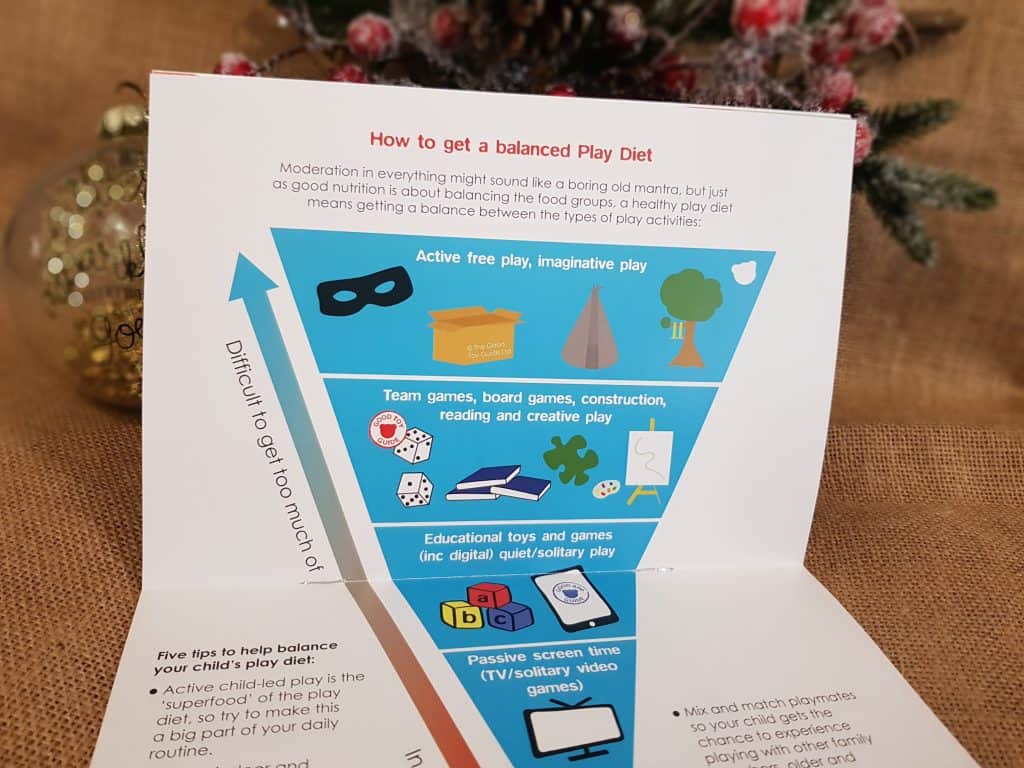 In summary?
The special edition printed Christmas Good Toy Guide, brought to you from the team at Fundamentally Children, features some of this years best toys broken down into age categories, interests and gives parents, grandparent or any children's present buyers an indication on price, to make Christmas shopping that bit easier. You can have a browse yourself here.
Another cool thing that Fundamentally Children run is the Good App Guide which I have been using this week to download tried & tested age appropriate maths and writing apps. So long American kids opening presents, we're gonna get electronically educating!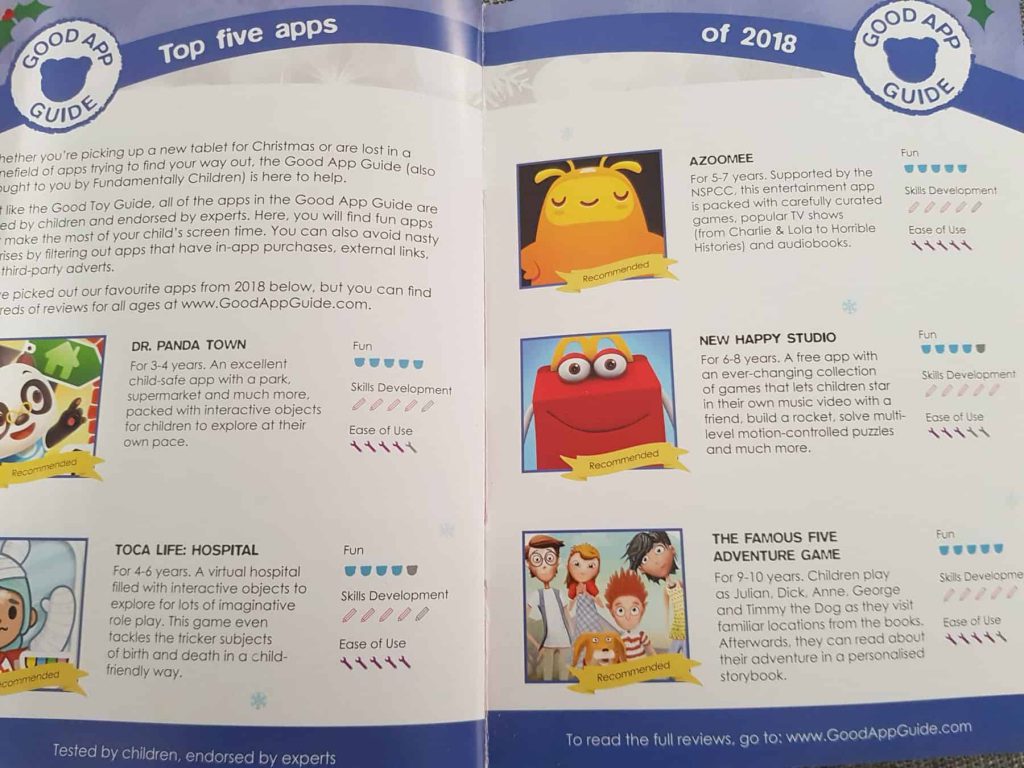 —————————————————-
The Four Gift Rule | Something they want, something they need, something to wear, something to read…
Have you heard about the four gift rule?
The idea behind it is that you buy just four presents – something that they want (their main present – you know that thing that they've been going on about since they saw the advert on TV), something they need (pencil case, rucksack for school, new smellies for the bath), something to wear (new clothes or PJ's) and something to read (a special edition of their favourite book or a personalised story about them). This helps them (and you) to manage Christmas expectations, it also makes them grateful for the gifts that they have received, rather than being overwhelmed by masses of gifts.
Are any of you doing this this year?