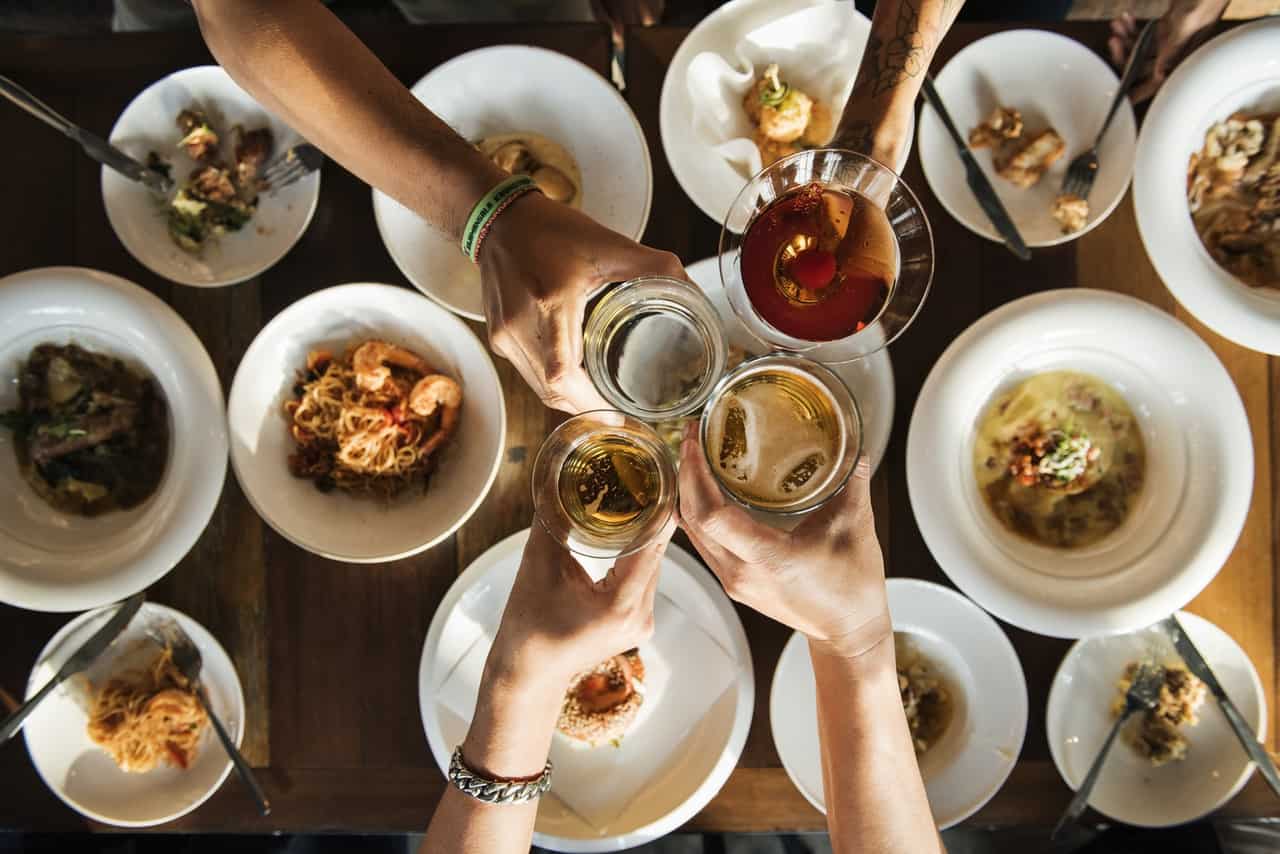 How to make your home perfect for entertaining
Do you do a lot of at-home entertaining? We find ourselves doing more of it now that we have Sofia; it's often a lot easier to have people over to our house rather than try to arrange family to look after her or fork out a fortune for babysitters!
So how can you get your home perfect for more in-house entertaining?
Determine your needs
A great space should match the entertaining style that you have. Some people love to have cocktail parties in bigger spaces with heaps of friends whilst other people like to have a cosy space that's more small and intimate and perfect for just one other couple. Once you decide the type of entertaining that's right for you, you can begin to plan out your space.
If you have no idea what type of entertaining you want to do then look at the activities you find fun – if you love to cook then you perhaps a bigger dining room and more open plan is more suited to you, if outside entertaining is your thing then hire some deck builders, buy a BBQ and  treat yourself to some outdoor furniture. Then just wait for the sun to shine!
Flexibility
It can be difficult to make a room truly flexible. You need to make your rooms so that they can accommodate a large party as well as a small and intimate gathering. Formal dining rooms are really not popular, so consider going for an open floor plan with a large kitchen space. When you do this, you can have a comfortable seating area, room to mingle and you could even have a fireplace installed as well. You can then host any type of event you want without compromising the room for something else. 
Seating
As mentioned above, flexibility is key when it comes to transforming your space, it's also key to your seating as well. If you aren't sure how many chairs you need then make sure that you have just enough for everyone, and have some stacked chairs stored away so that if anyone happens to drop in at the last minute, you can easily give them a seat. Counter stools are also ideal, you can keep them in the kitchen next to the breakfast bar and you can also tuck them under. If you have a garden then make sure that you have a good range of chairs outside as well. The more seating options you can offer, the more you can encourage people to feel comfortable in different spaces.
Set the mood
Music is a fantastic way to liven up any party. It also gives you the chance to tie in the spaces that you have together as well; a lot of designers recommend that you connect the garden with the inside of the house- this can be done with ease if you are able to install an outdoor speaker. Dimmers are fantastic because if you're hosting a very intimate event then you can control the mood much easier. Of course, nothing will ruin the mood more than having clutter everywhere and this is especially the case if you have a lot of guests – they may feel as though they can't move without fear of knocking someone over and they may be worried about where they sit or stand.
If you want to make your guests feel more comfortable then invest in storage solutions. This way you can keep all of your entertainment products in one place and you can also reduce the amount of clutter you have lying around. If you keep them accessible, then there is no reason why your guests can't get out a glass or even a bowl themselves and this can work wonders for your event.