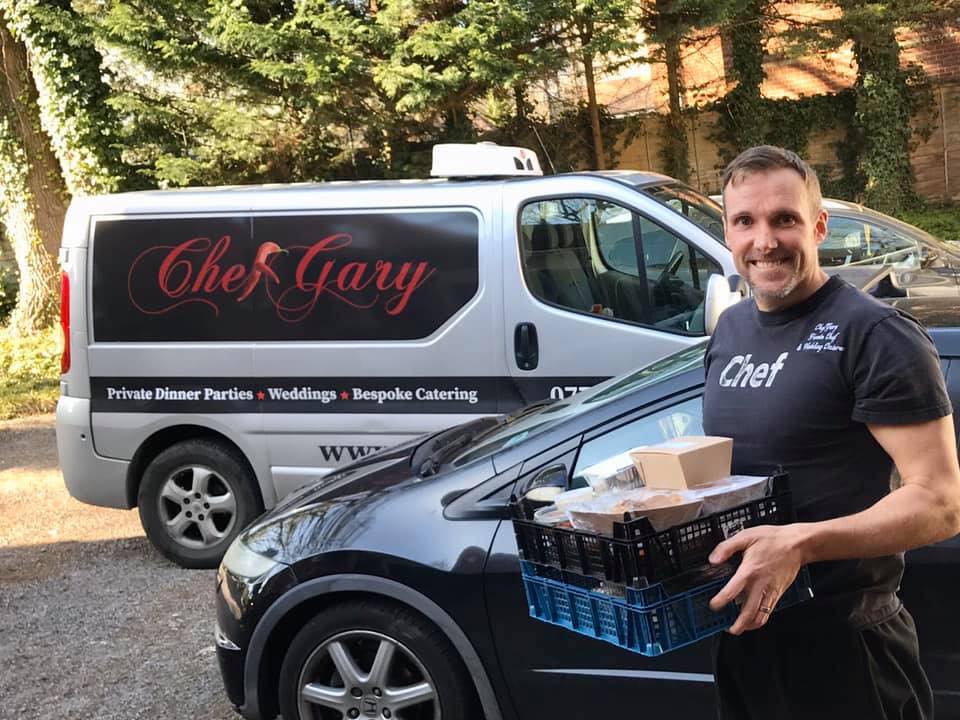 Lockdown 40th birthday? Chef Gary to the rescue!
In lockdown life you need a few treats to get you through, and a belated 40th birthday treat for Stuart saw me order in a surprise three course meal (plus cheese), courtesy of Chef Gary.
I had seen a few friends recommend Gary on various social media platforms, so when all of our 40th birthday plans were swiftly cancelled as Lockdown 2.0 was announced (cheers covid) – I got in touch with the local chef I'd heard so much about!
Ordering was easy, the tricky part was deciding what to pick! I loved the fact we didn't have to choose the same meal so we could taste a bit of each others (of course we didn't, as milestone birthday or not – *Jessy doesn't share food*) – and it made it a lot easier as I was choosing on Stuart's behalf.
To start I chose a prawn and salmon salad and a chicken caesar salad. There was a lot more than I thought there'd be which was a nice surprise!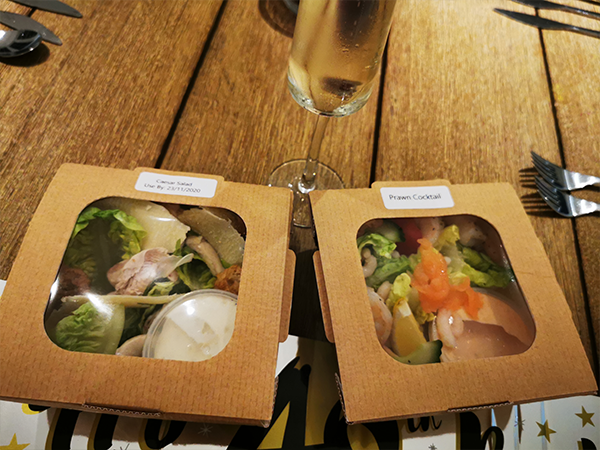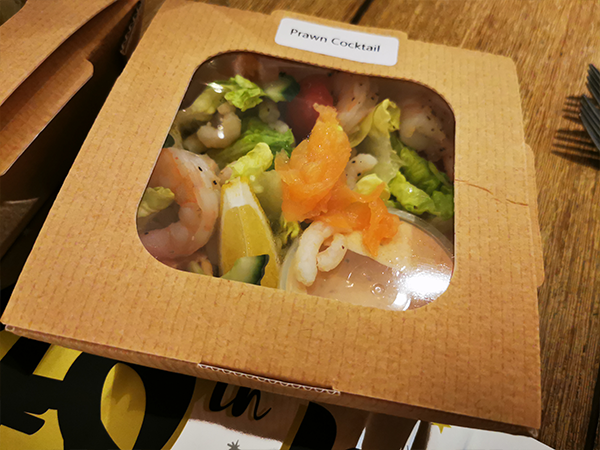 For the main, I chose the same dish – slow roasted Hampshire belly pork, potatoes, honey glazed carrots and winter greens delivered with a cider gravy and apple sauce.
For dessert, I chose sticky toffee pudding and the salted caramel and pecan brownie – we'd had too much celebratory fizz before and during the meal so we didn't actually eat the dessert or cheese that evening and saved it until the next day!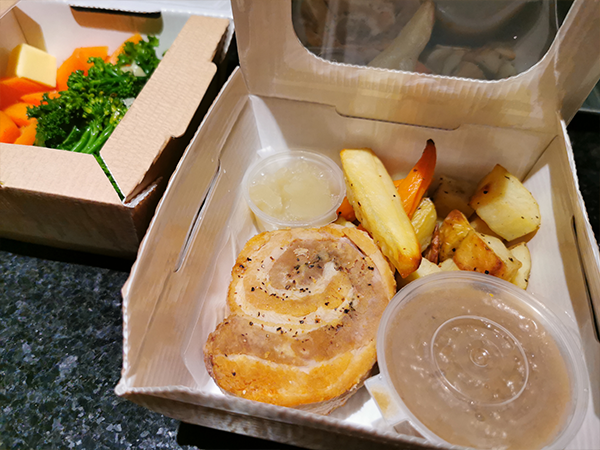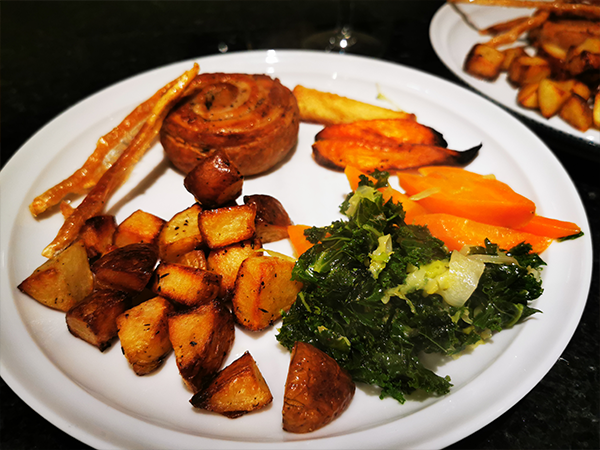 Each course was delivered in an eco-friendly, compostable box labeled with contents and use by date – and the Chef Gary website has the cooking instructions for each meal.
Once I'd placed my order (which was a really reasonable £72 – including the cheeseboard), I simply popped Gary an email to let him know what day I wanted and an invoice was sent over which I needed to pay within 48 hours of delivery. Gary then delivered as part of the service.
I was really surprised not only with the quality and taste of the food (hard to achieve when reheat to eat style!) but the portion size was generous. We would highly recommend for a lockdown treat, or just because!
You can check out Chef Gary's delivery menu choices here – and if you live within 10 miles of SO53 then delivery is free.
As soon as covid is over, we're looking forward to hosting a private dinner party at ours, with some of our (lucky) friends – you can check out the private dining menu here.