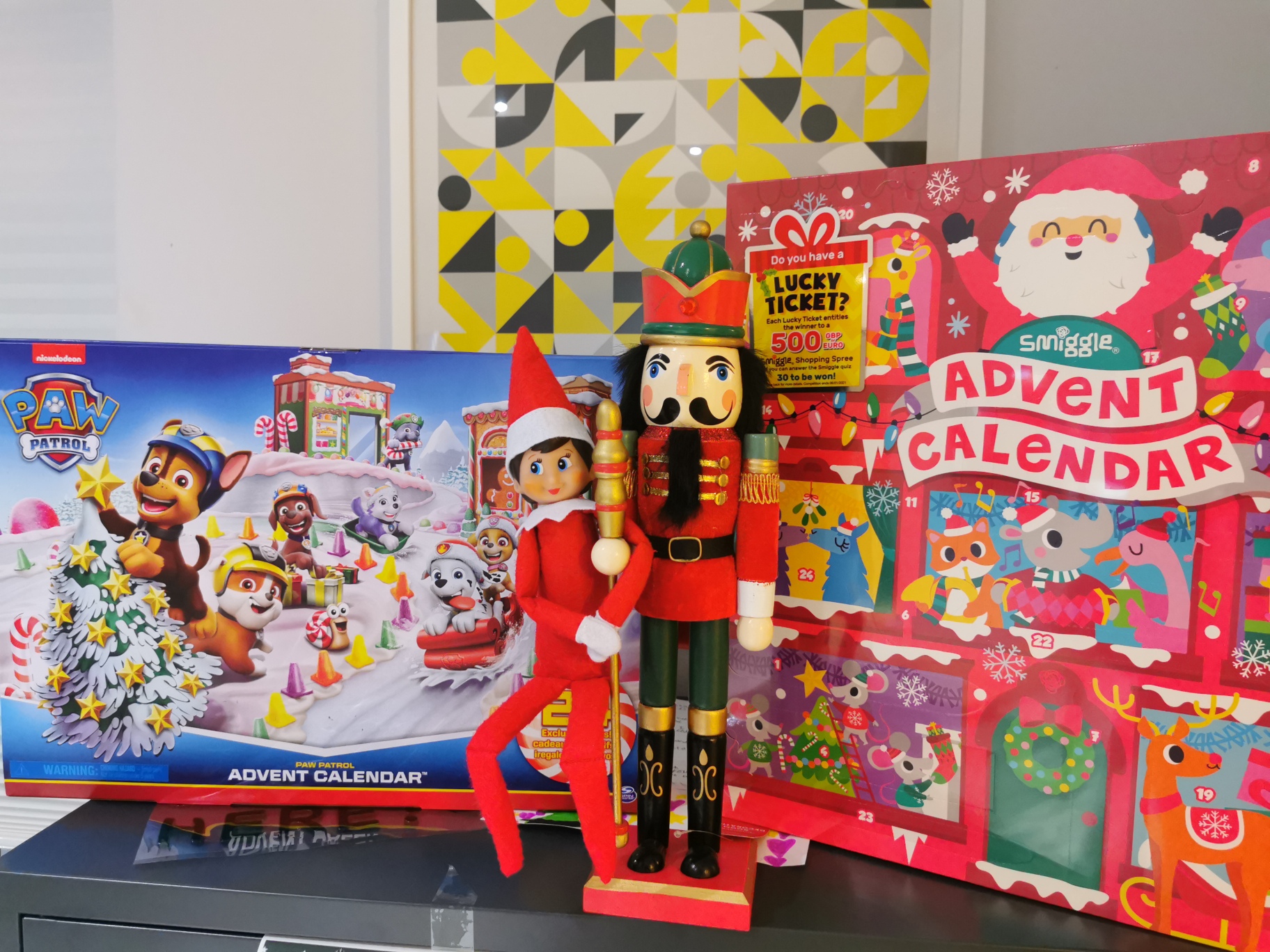 Elf on the shelf ideas
The creepy bastard's back, sending shivers down the spines of us parents who have committed to 24 days of tomfoolery. I'm tempted to make this month easier and from days 1-14, stick the little twat in quarantine.
If, like me, you're shit with elf role play then here are 24 of my low maintenance Elf on the Shelf ideas.
Day 1. The elf arrives with the advent calendars
Day 2. The clumsy little Elf has poured flour all over the kitchen sides
Day 3. Elf has wrapped himself up in wrapping paper
Day 4. Elf has kidnapped a toy and dangled it precariously from a shelf/light fitting
Day 5. Elf has tripped down the stairs and found himself covered in toilet roll
Day 6. Elf has been taped to the walls to stop causing mischief
Day 7. The elf has gone all Miley Cyrus and is using a lampshade as his wrecking ball
Day 8. Elf's playing about in the dog/cats water bowl
Day 9. Elf's using the curtain pole as a zip wire
Day 10. Elf has raided the sweet jar – hide the sweets but leave some wrappers around him
Day 11. Charitable elf delivers them a Christmas jumper just in time for Christmas jumper day
Day 12. Elf has run up a sweat with all his naughtiness and is having a bath
Day 13. Cute little elf is having a Teddy bears picnic
Day 14. Elf is bored of the same four walls (welcome to 2020 mate) and is hitchhiking a lift to school in their school bag/school coat (probably best to leave him behind, unless you want him pulled apart by overzealous children in the playground)
Day 15. Elf's trying to get back up the chimney to head back to the North Pole
Day 16. The elf is making snow angels on the kitchen table with the breakfast cheerios
Day 17. Elf's stuck in the toaster (by this point in December its your choice whether you actually toast him)
Day 18. The sadomasochist Elf is having a Christmas dinner with the turkeys and pigs
Day 19. Creative elf has spent the evening making snowflakes and colouring in Christmas pictures
Day 20. Crafty elf has drawn faces over all the fruit in the fruit bowl
Day 22. A bit like Ed Sheeran, the elf has built itself a Lego house
Day 23. Sick of not being centre stage, the elf decides to throw down the fairy/star tree topper and place its backside on the prickly branches of the Christmas tree
Day 24. Farewell fucker! He delivers their stockings and is never to be seen again…until next year!
If going fancy is more your thing, check out some of the elf theatrics on pinterest here.