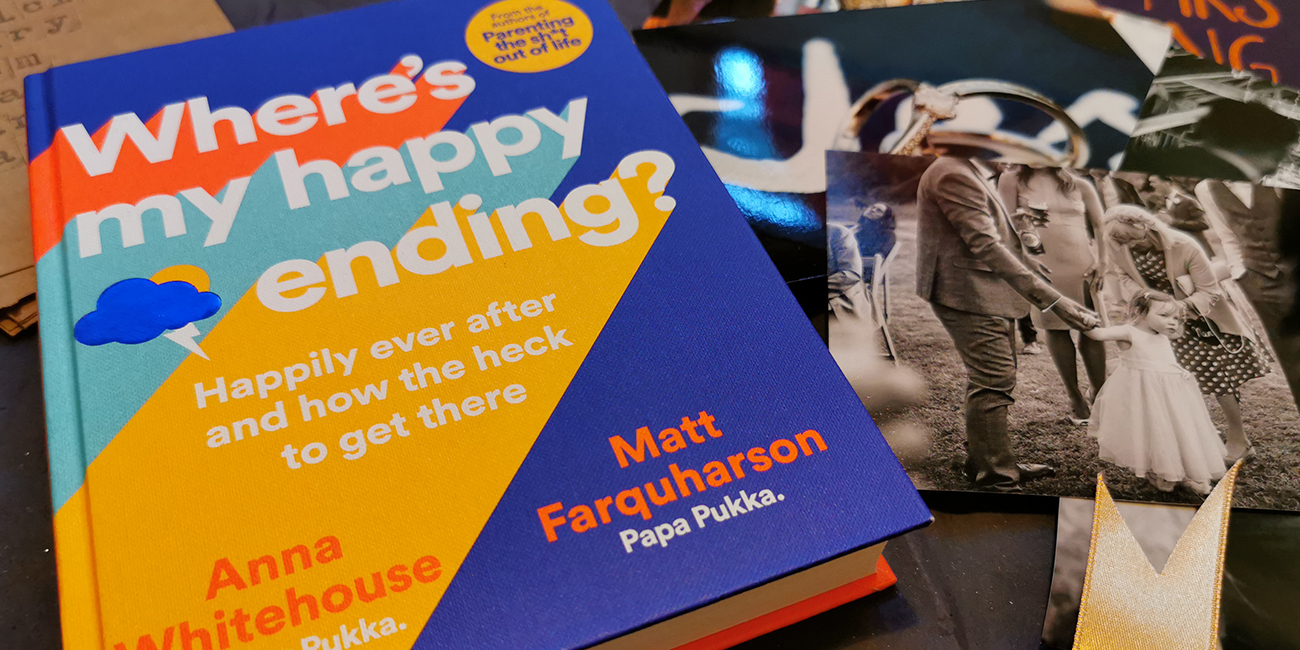 My reading list | August, September & October 2020
This one is a bit of a what I've been reading over the last three months instalment. Creeping out of lockdown meant I didn't escape into quite so many books as I had been previously…even though my Kindle is bursting with book purchases.
This book post sees chick lit, a thriller, a horror and a real life 'Where's my Happy Ending' which had me breathing a sigh of relief that it isn't just me!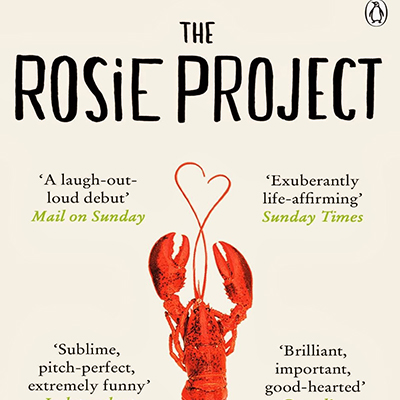 The Rosie Project // Graeme Simsion
Don Tillman, professor of genetics, has never been on a second date. He is a man who can count all his friends on the fingers of one hand, whose lifelong difficulty with social rituals has convinced him that he is simply not wired for romance. So when an acquaintance informs him that he would make a "wonderful" husband, his first reaction is shock. Yet he must concede to the statistical probability that there is someone for everyone, and he embarks upon The Wife Project. In the orderly, evidence-based manner with which he approaches all things, Don sets out to find the perfect partner. She will be punctual and logical – most definitely not a barmaid, a smoker, a drinker, or a late-arriver. 
Yet Rosie Jarman is all these things. She is also beguiling, fiery, intelligent – and on a quest of her own. She is looking for her biological father, a search that a certain DNA expert might be able to help her with. Don's Wife Project takes a back burner to the Father Project and an unlikely relationship blooms, forcing the scientifically minded geneticist to confront the spontaneous whirlwind that is Rosie – and the realization that love is not always what looks good on paper. 
I saw this book being recommended everywhere, and even though I read the blurb on the back of it – I still wasn't convinced I'd like it, but when it went on a 99p kindle offer I snapped it up.
I enjoyed it more than I thought I would and was really gunning for Don – I've got the other two books in the series too, so look forward to seeing how he manages the complications and issues throughout the story. I rated it 3.5 stars.
Where's my happy ending? // Anna Whitehouse & Matt Farquharson
Where is 'happily ever after'? And what do you do once you get there?
Maybe you've just had a first date with 'the one', maybe you've been married for ten years. Either way, it's hard to know if they're really meant to be by your side until you both wear dentures. In Where's My Happy Ending? Anna Whitehouse and Matt Farquharson, set out to discover what it takes to make it to forever, by asking our greatest questions about love.
They ask a former sex-worker and her ex-gigolo husband, celibate monks and free-loving hippies. They ask people who never wanted kids and people who have loads of them. They ask porn-makers and feminist academics, neurologists, psychologists and romance novelists. They ask a whelk fisherman and a lollipop lady. They speak to couples, throuples and singles; gay, straight and anywhere in-between.
And in asking these questions, they are forced to confront their own relationship after a decade of marriage. Through tears, laughter, and one improperly discarded toenail clipping, Where's My Happy Ending? gets answers for anyone who's ever wondered 'what's next?' Join Anna and Matt on a searingly honest, belly-laugh inducing journey through love and relationships, social media and small children, expert advice and everyday exasperation, as they navigate the muddy waters of modern romance.
My only 'real', tangible turning pages, book that I've read recently and it really didn't disappoint. This book resonated with me SO much.
Some of those things you think to yourself, in your head, and would never admit are all poured out from Anna and Matt in this honest and open book – and it's so refreshing to read. It's made me see my marriage in a whole new light! I rated this one 5 stars.
[Shameless plug: You can read about our wedding here]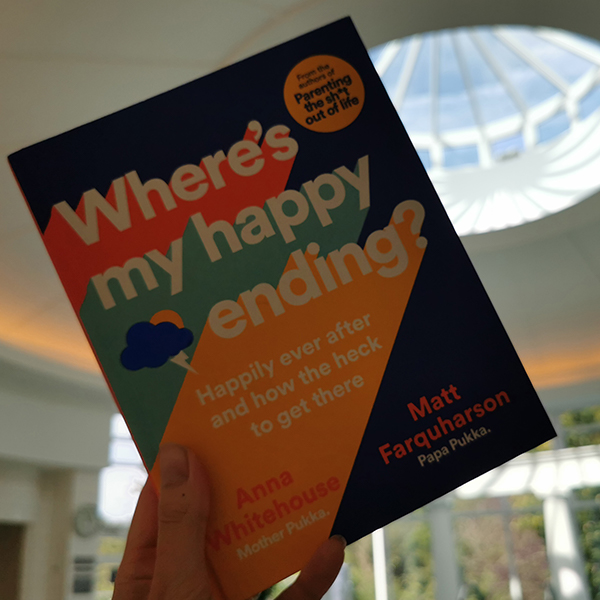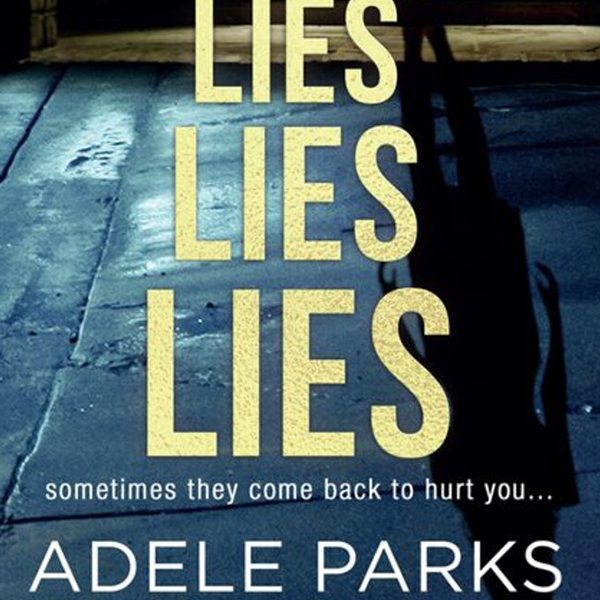 Lies, lies, lies // Adele Parks
Daisy and Simon's marriage is great, isn't it?
After years together, the arrival of longed-for daughter Millie sealed everything in place. A happy little family of three.
And so what if Simon drinks a bit too much sometimes – Daisy's used to it, she knows he's letting off steam. Until one night at a party things spiral horribly out of control. And that happy little family of three will never be the same again.
I started reading this, then went on a bit of a reading hiatus. I picked it back up again and I was hooked, finishing it in a couple of nights.
I really enjoyed reading from the two main characters perspectives and thought that worked well. However, I found the ending a bit far fetched and I expected a bit more of a twist.  I rated it 3 stars…it would have been more if not for the ending!
In Five Years // Rebecca Serle
Where do you see yourself in five years?
Dannie Kohan lives her life by the numbers.
She is nothing like her lifelong best friend—the wild, whimsical, believes-in-fate Bella. Her meticulous planning seems to have paid off after she nails the most important job interview of her career and accepts her boyfriend's marriage proposal in one fell swoop, falling asleep completely content.
But when she awakens, she's suddenly in a different apartment, with a different ring on her finger, and beside a very different man. Dannie spends one hour exactly five years in the future before she wakes again in her own home on the brink of midnight—but it is one hour she cannot shake. In Five Years is an unforgettable love story, but it is not the one you're expecting.
Again, I'd seen a lot of people rave how good this one was and unfortunately I didn't feel quite the same. I didn't really 'get it' and I never struck that bond with any of the characters, which may have something to do with it. Even now, reviewing the book it was so forgettable that I couldn't give you a clear overview of what happened or anything too in-depth about the characters.
It was an okay easy- read, nothing super special. I rated it 2.5 stars.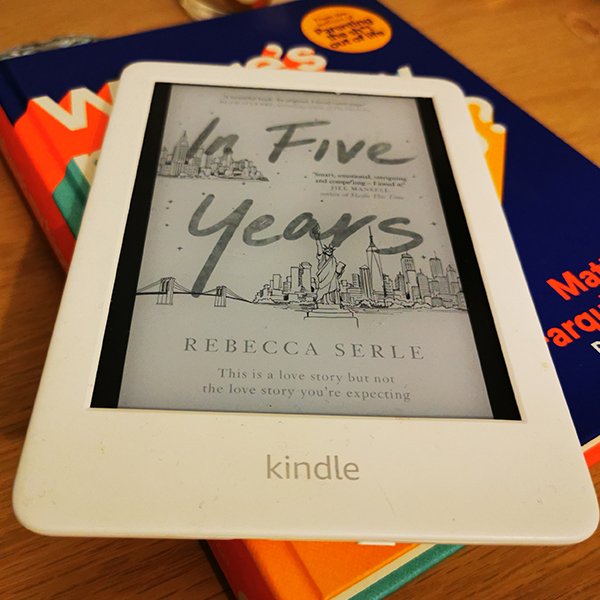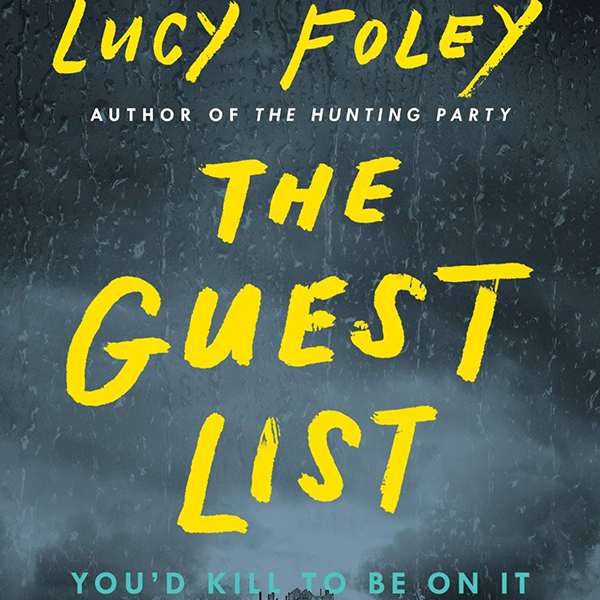 The Guest List // Lucy Foley
The bride – the plus one – the best man – the wedding planner – the bridesmaid – the body.
On an island off the coast of Ireland, guests gather to celebrate two people joining their lives together as one. The groom: handsome and charming, a rising television star. The bride: smart and ambitious, a magazine publisher. It's a wedding for a magazine or for a celebrity: the designer dress, the remote location, the luxe party favors, the boutique whiskey. The cell phone service may be spotty and the waves may be rough, but every detail has been expertly planned and will be expertly executed.
But perfection is for plans, and people are all too human. As the champagne is popped and the festivities begin, resentments and petty jealousies begin to mingle with the reminiscences and well wishes. The groomsmen begin the drinking game from their school days. The bridesmaid not-so-accidentally ruins her dress. The bride's oldest (male) friend gives an uncomfortably caring toast.
And then someone turns up dead. Who didn't wish the happy couple well? And perhaps more important, why? 
I really enjoyed this one. After reading a few chick lit, light hearted novels, I decided to get stuck into more of a thriller type… The Guest list fitted the bill!
I loved reading it from each characters perspective, and the twist at the end, wow! I didn't even guess and loved the reveal. I rated this one 4.5 stars.
For when I'm  gone // Rebecca Ley
Sylvia knows that she's running out of time. Very soon, she will exist only in the memories of those who loved her most and the pieces of her life she's left behind.
So she begins to write her husband a handbook for when she's gone, somewhere to capture the small moments of ordinary, precious happiness in their married lives. From raising their wild, loving son, to what to give their gentle daughter on her eighteenth birthday – it's everything she should have told him before it was too late.
But Sylvia also has a secret, one that she's saved until the very last pages. And it's a moment in her past that could change everything…
Rebecca Ley's debut novel did not disappoint. I felt like it was filled with sadness, hope and love. Reading through it reminded me of Ricky Gervais' 'Afterlife' and I really enjoyed how the story was told in 'Then', 'Now' and through Sylvia's voice via her manual.
About the main character, Sylvia, the author comments '…she isn't an easy person and I really wanted to explore the idea the neither motherhood, nor breast cancer, confer saintliness' and I really liked that. I appreciated how she wasn't painted out to be a saint. Just because she is dying/had died it didn't mean she wasn't still human! I rated this 4 stars.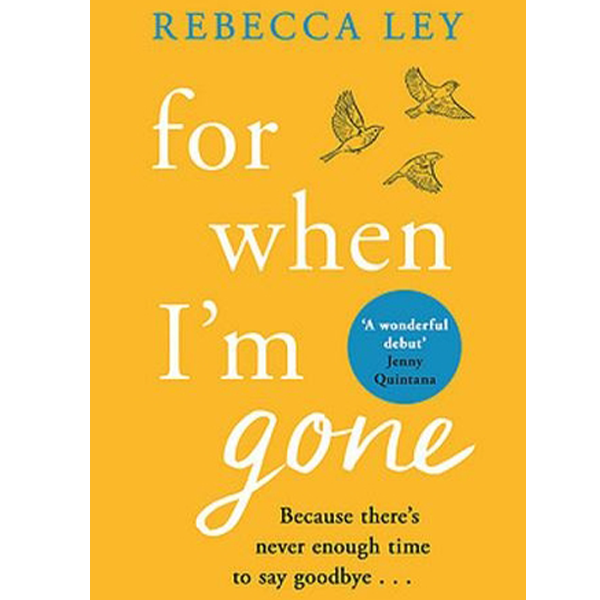 Interested to see what I've been reading in previous months? Click here!