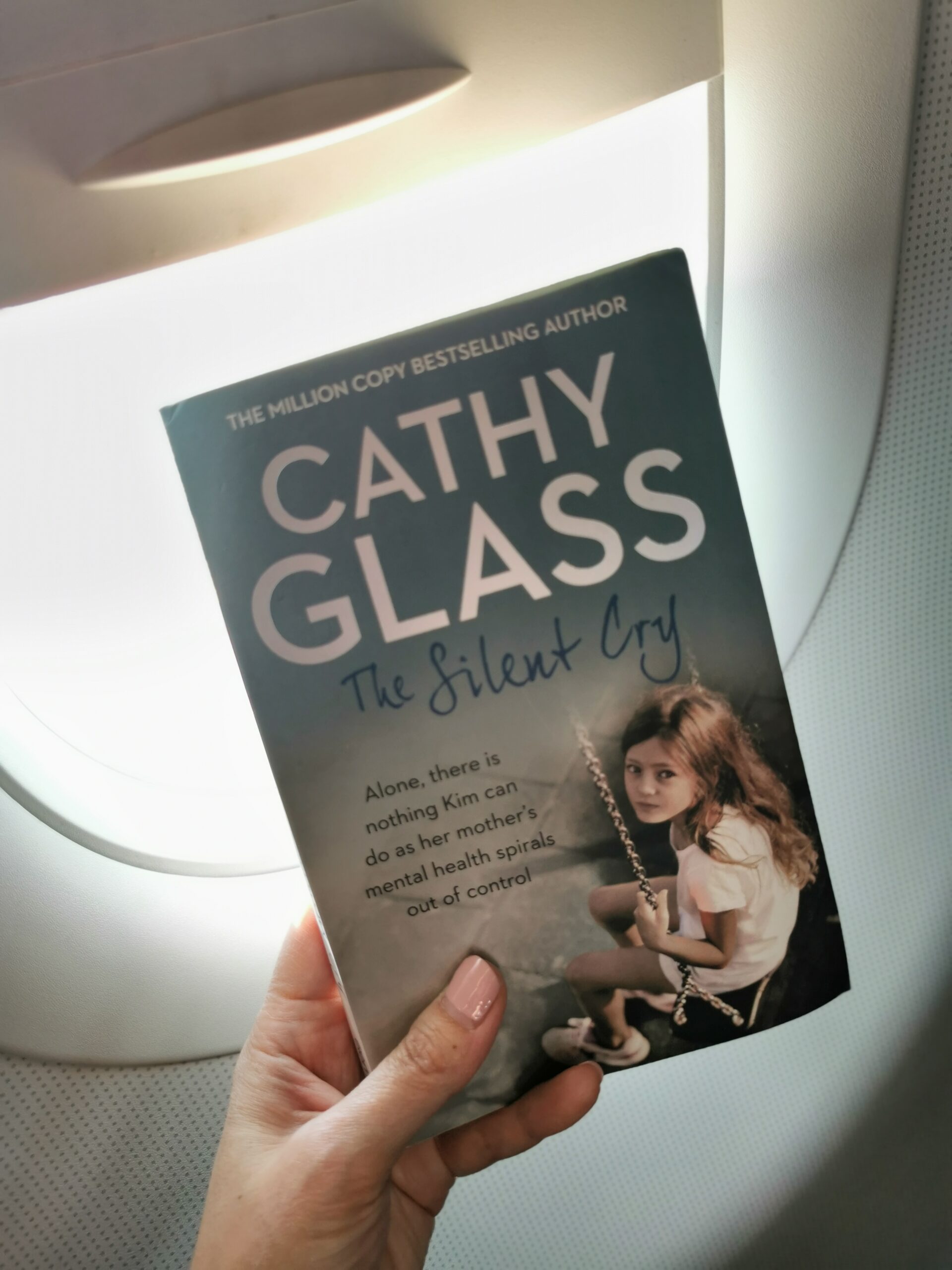 What I read in October 2021
After my Beth O'Leary book-a-thon last month I took a change of pace and switched it up with a few different genres. My first book choice was an old school paperback, which I really enjoyed. It did mean it took me longer to read as I couldn't read it in bed like I usually do on my Paperwhite!
The Silent Cry – Cathy Glass
I found this book in my local charity shop and was intrigued. Once I started the book I was hooked. Cathy writes from her own personal experiences as a foster carer and this story covered three children who had stayed with her for a time period. I must admit that it's not my usual genre of story, I did keep thinking there was going to be 'a twist', but of course this isn't make-believe, it's real life. An interesting 'behind the scenes' look into what goes into foster caring.
My next book was consumed in the sunshine as we jetted off to Funchal, Madeira for a half term family holiday. I'd downloaded a stack of books on to my Kindle and the first holiday read was…..
…..The Happy Family – Jackie Kabler
My first novel by Jackie Kabler, and I wasn't disappointed. I found this to be un-put-down-able and I honestly soaked up every page. I did guess the 'twist' fairly early in, but it didn't ruin the read at all. I just wanted to race through to see if I was right! I enjoyed it so much I've downloaded another couple of Kabler's books.
For my third , and second on holiday, yes I managed to read on a family holiday, WTF?! I stuck with the crime thriller genre and started…
…As She Left It – Catriona McPherson
I did something I never do with books and I abandoned it after the first couple of chapters. I just couldn't get into the style of writing and I quickly lost interest. Being on holiday, I thought life was too short to attempt to get into it.
The Cornish Midwife – Jo Bartlett 
I'm not sure why I chose this book, but I'm glad I did. It was just a nice simple read. Very easy to get into and from the outset you knew where it was going, there weren't any twists or turns in it – but sometimes you need that in a novel. I think being on holiday made me more chilled out and so a nice chill read was just what the doctor ordered!

I'm starting November with 'Daisy Jones and The Six', so let's see how that one goes… What are you reading at the moment?