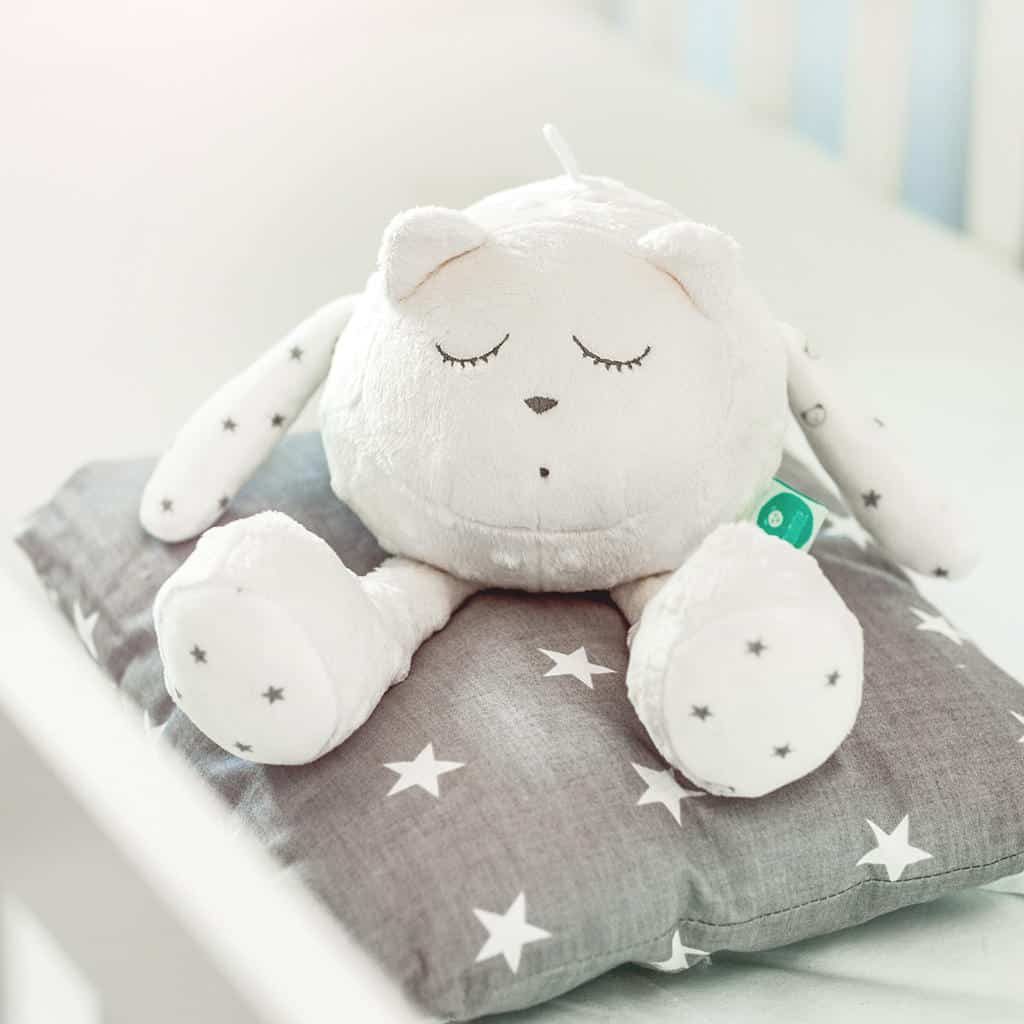 myHummy – myHero?
Do you know that old saying 'I'd love to sleep like a baby'. Noone would want to sleep like mine!
Imagine being curled up in a nice warm sac, food on demand, warmth and only yourself to answer to for nine months with your only company being the inner gurgling of mummy's ever growing body. Then bam! You're out in the big wide world. And sleep isn't quite as easy here.
In the early days we tried white noise from our phones using various apps or videos on YouTube. But we didn't like the idea of leaving a phone in the cot. Not only for health reasons but it was also quite inconvenient a) not being able to use it, b) someone calling or texting and waking him and c) waking up to no charge left on the phone. So we ditched the idea completely and just continued with our sleepless nights!
Arlo is a really light sleeper which is the complete opposite to his big sister and a shock to our system. By light sleeper, I mean the mere flick of a light switch would wake him from his slumber.
So when the chance came for Arlo to review a MyHummy – I jumped at it!
What is a myHummy?
myHummy is the newest sleep aid on the block and they're literally taking the non-sleeping baby world by storm! White noise is not a new concept by any means, just like me,  we've all had iPads and phones constantly streaming hoover sounds and wee inducing waterfalls, we've more than likely even used 'that sheep', so why throw something else into the mix? Because the myHummy has some really unique features.
myHummy offer three ranges of product- with different price points but essentially the same functionality. Prices start at £39; a little more expensive than some of the other options, but can you really put a price on sleep?!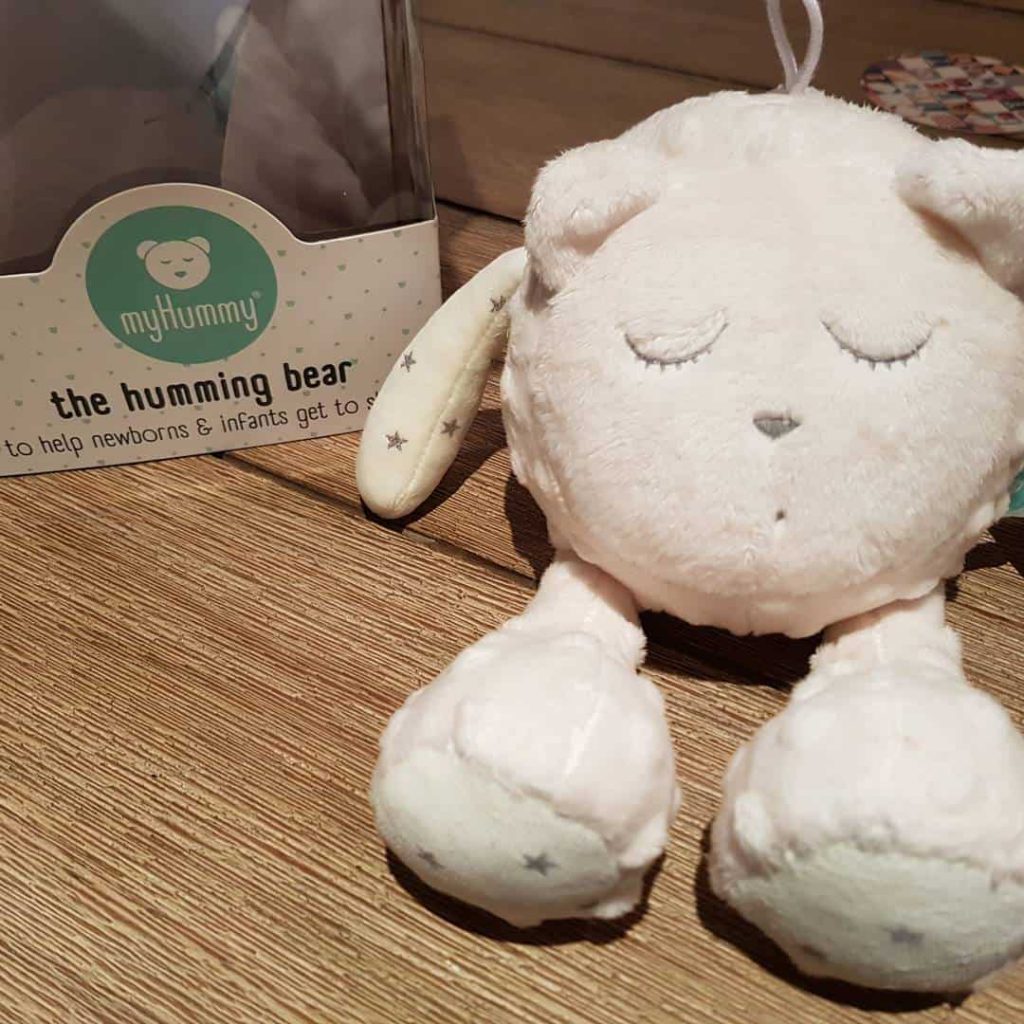 What's the crack with white noise?
Well as I mentioned in my intro, babies simply aren't used to silence. Babies associate white noise with warmth, comfort and security.
This is why myHummy is a dream! It has the choice of five different relaxing sounds (amniotic fluid with heartbeat, rainfall, sea waves, hairdryer and vacuum cleaner) and has a choice of volume. From the one small device, which hides securely within the snoozy's body,  you can choose 60 minute play with soft fade out, or continuous play for 12 hours. The other plus to myHummy is that it senses movement so the slightest roll and the noise softly starts up again.
What are the myHummy's key features?
Motion sensor controlled or continuous play
Choice of five white noise sounds
Volume controller
Machine washable – with a reflux baby this is essential. (Simply remove the small device before slinging it in the machine!)
Quality – the look, feel and quality of the Snoozy is stunning. Even the delivery box and accompanying note that arrived with it was super cute!
Are there any downsides to the myHummy?
All good things often have an element of 'bad'. I mean, who likes perfect?
It doesn't come with batteries, though our Duracell's did last and have lasted for the duration we've been testing. So top tip would be to invest in some rechargeables. Also, familiarise yourself with the internal controller before you zip it neatly inside so that it makes life easier when trying to control it!
Does the myHummy actually work?
Well, truthfully, Arlo's sleep associations are more deep rooted than simply needing white noise (his problem is the devil dummy). However, his daytime naps are significantly longer with the introduction of his Snoozy. As I mentioned, he's a really light sleeper and so to play this during the day when I'm attempting to get on with my chores has been a godsend. He settles to sleep with it a lot quicker and stays asleep for a lot longer.
We have noticed a big improvement in nighttime sleep too – especially the evenings when we are still awake and making noise and watching TV downstairs, having the Snoozy seems to block the other noises out for him and he definitely wakes less.  So in our eyes, it is worth every penny. And if it doesn't work for you? It does double up as a gorgeous soft fluffy teddy to play with!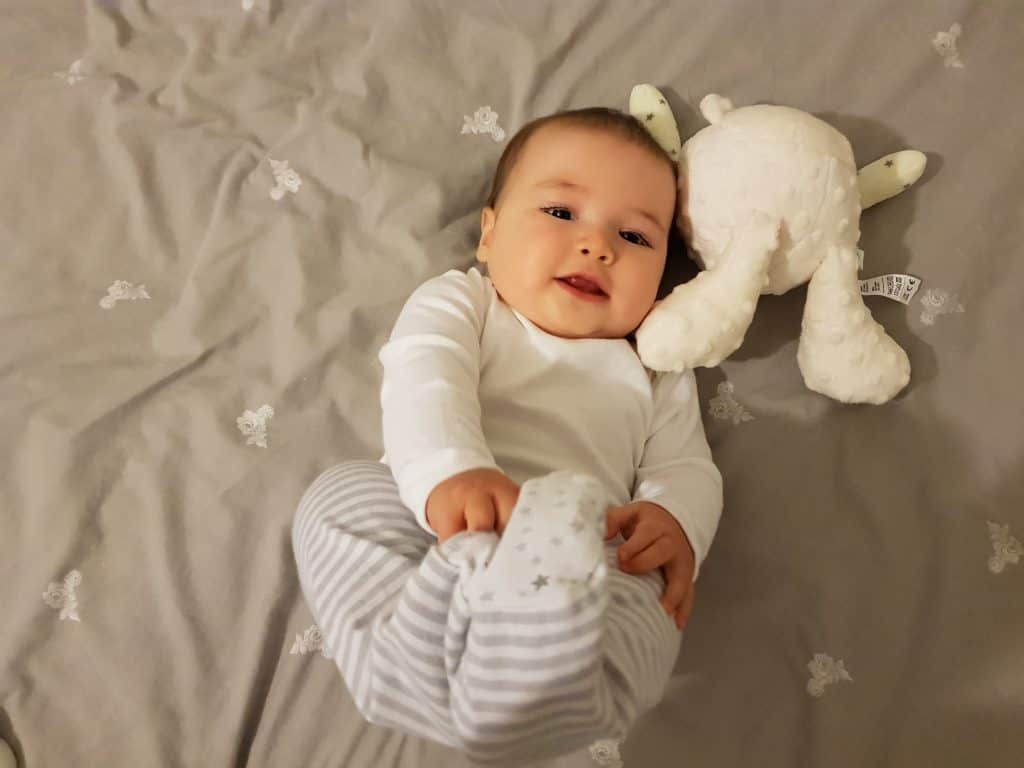 Not sure which myHummy to get?
You can check out the range of myHummy's here – and if you're not quite convinced yet – take a look at the myHummy video here
*Arlo was gifted a MyHummy for the purpose of this review. All opinions are Arlo's. With a little help from me – he's good at being cute but his writing isn't quite up to scratch yet