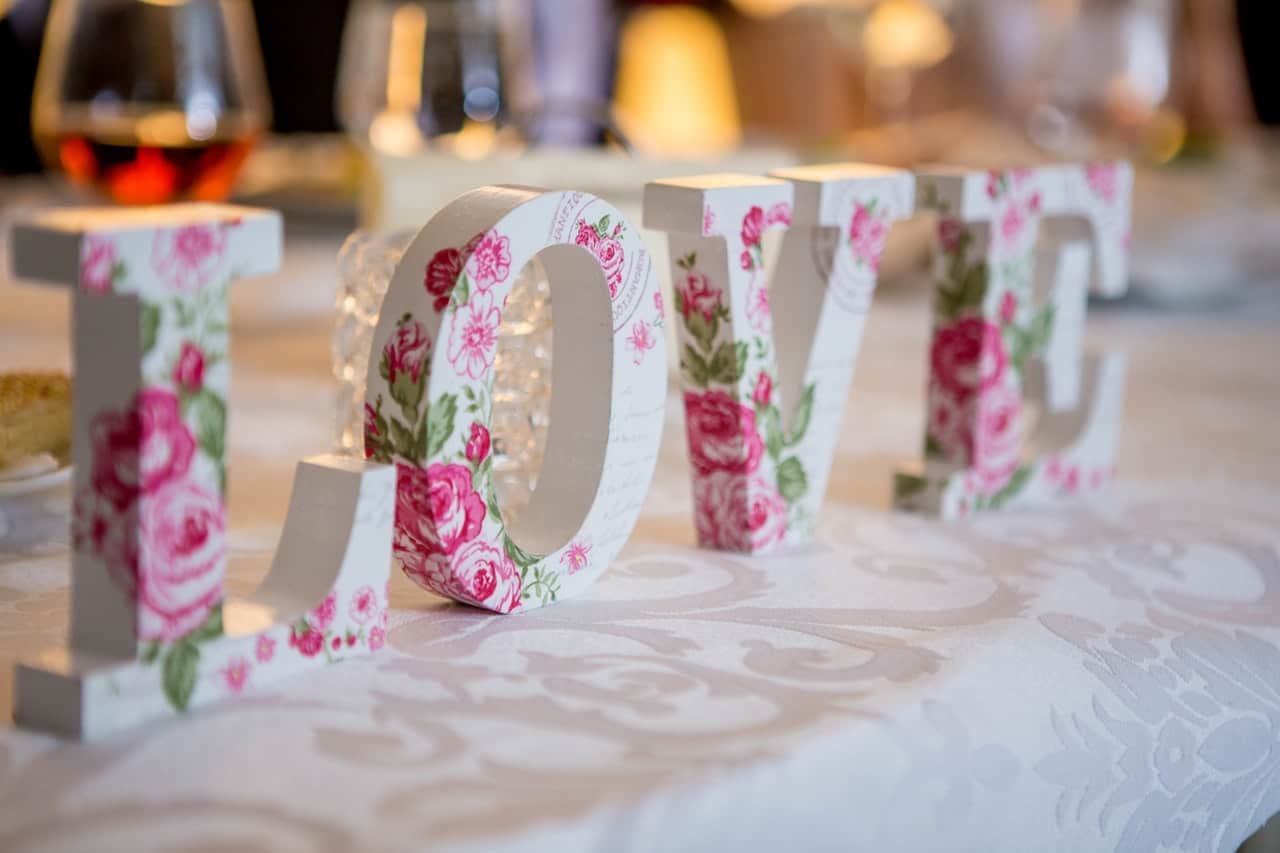 How to make your wedding unforgettable
Perhaps you are wanting a small low-key affair or maybe you're wanting a wedding that will completely 'wow' your guests and be talked about for years to come? You've probably been to a few weddings in your rime and you'll have an idea of what you love and what you don't like so much – it's often the little touches that make the huge difference.
Below I've listed some small way that could give your wedding that big, unforgettable impact!
Invite your furry friends
Often pets mean as much to us as our family members and friends, so why leave them out of all of the excitement of one of the biggest days of your life? Buy your doggy a tux and include them in your special day too!
Go all out for photos
Besides your memories, wedding photos are the only thing that can remind you of your special day. Rather than going for the typical on-site wedding photos, why not pick an area you love, hire a destination photographer, and have some of your wedding photos taken in your favourite place?
Give your guests something to do
Attending a wedding from start to finish can turn into a long day for guests. Between waiting for the bride to arrive and the speeches, there's a lot of waiting going on. Give your guests something to do! Why not set up a video camera and have them each record a special message instead of/alongside signing their name in a guest book?
Spend a little more on wedding favours
Wedding favours are a great way of thanking your guests for attending your big day. It's likely that they've spent a considerable amount of money on outfits, transport and even a wedding gift for you. Spending a little more on favours to give your guests a charming gift will go a long way.
Make it magical
Getting married is a magical time, so why not embrace that by hanging lots of pretty fairy lights around your venue to brighten things up even more? They're really inexpensive to buy and create a wonderful ambience. We used copper wire lights inside jars of all shapes and sizes – it really helped set the atmosphere. 
Unusual entertainment
We all know what to expect from a wedding once the speeches have been made; plenty of drinking and cheesy music to dance to. While dancing is lovely, why not postpone it until a little later on and hire entertainment that nobody would expect? Perhaps a stand up comedian to continue the laughter might just do the trick!
What did you do for your big day? Was there anything you chose that had guests talking…for all the right reasons?!


*This is a collaborative post.