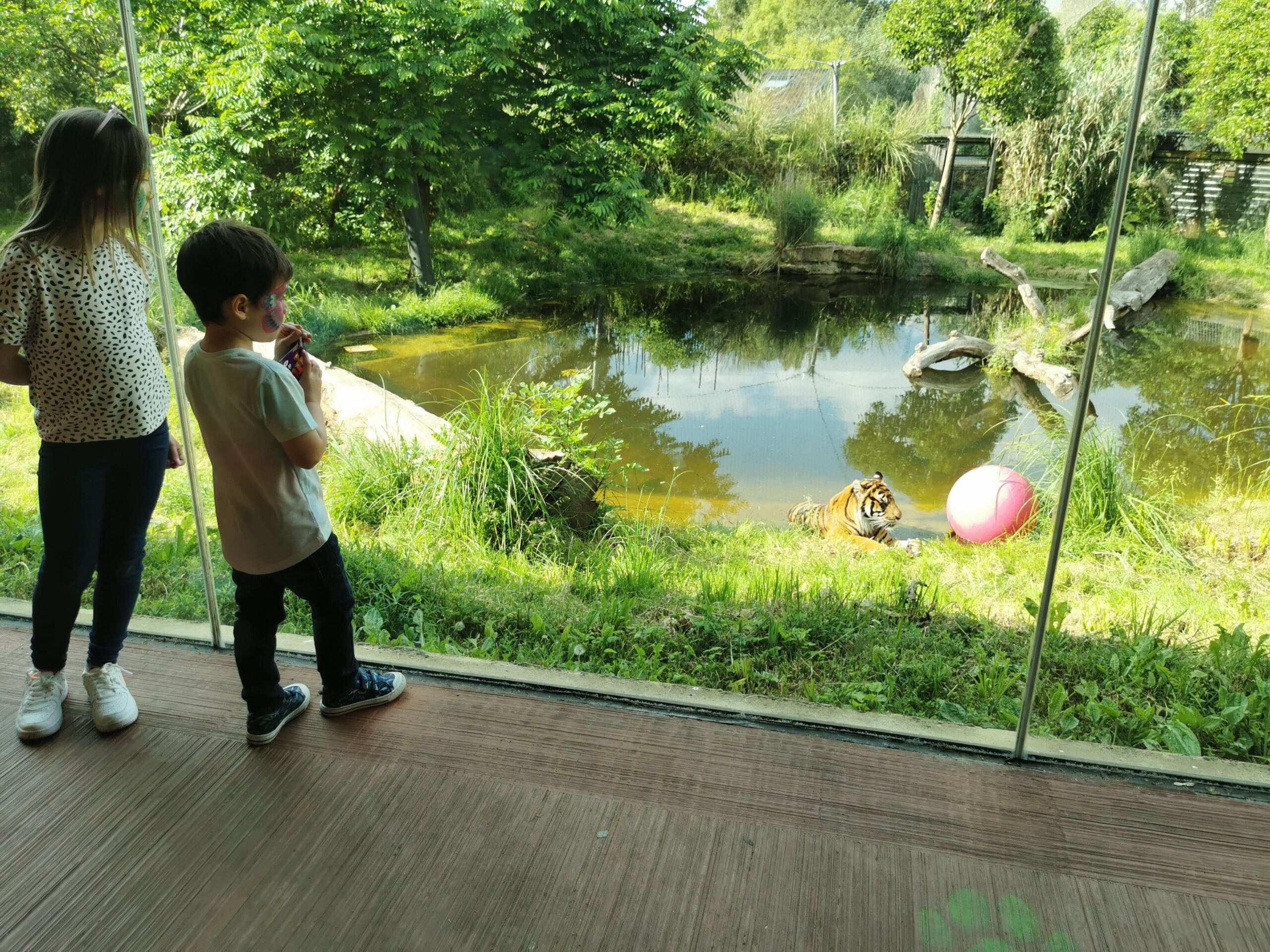 Our day at ZSL London Zoo
We visited ZSL London Zoo back on a very rainy day in lockdown 2020 and I was pining to return, which is exactly what we did in the Summer Holidays…where it was beaming with beautiful sunshine!
ZSL London Zoo is located in London's leafy Regents Park and is easily accessible by over ground, under ground and car (with a ZSL car park a couple of minutes walk away – note: there is a charge for this)
After you head through the ticket turnstiles you come to a big crossroads, where there are three different trail routes to take, marked out in pink, blue or orange with large footprints to lead the way around. 
Pink includes giraffes, zebras, wild dogs, warthogs, hippos, lemurs, otters and meerkats…and really as much as possible.
Blue is the 'quick' route, season ticket holders are the perfect audience for this one – and orange begins where blue end.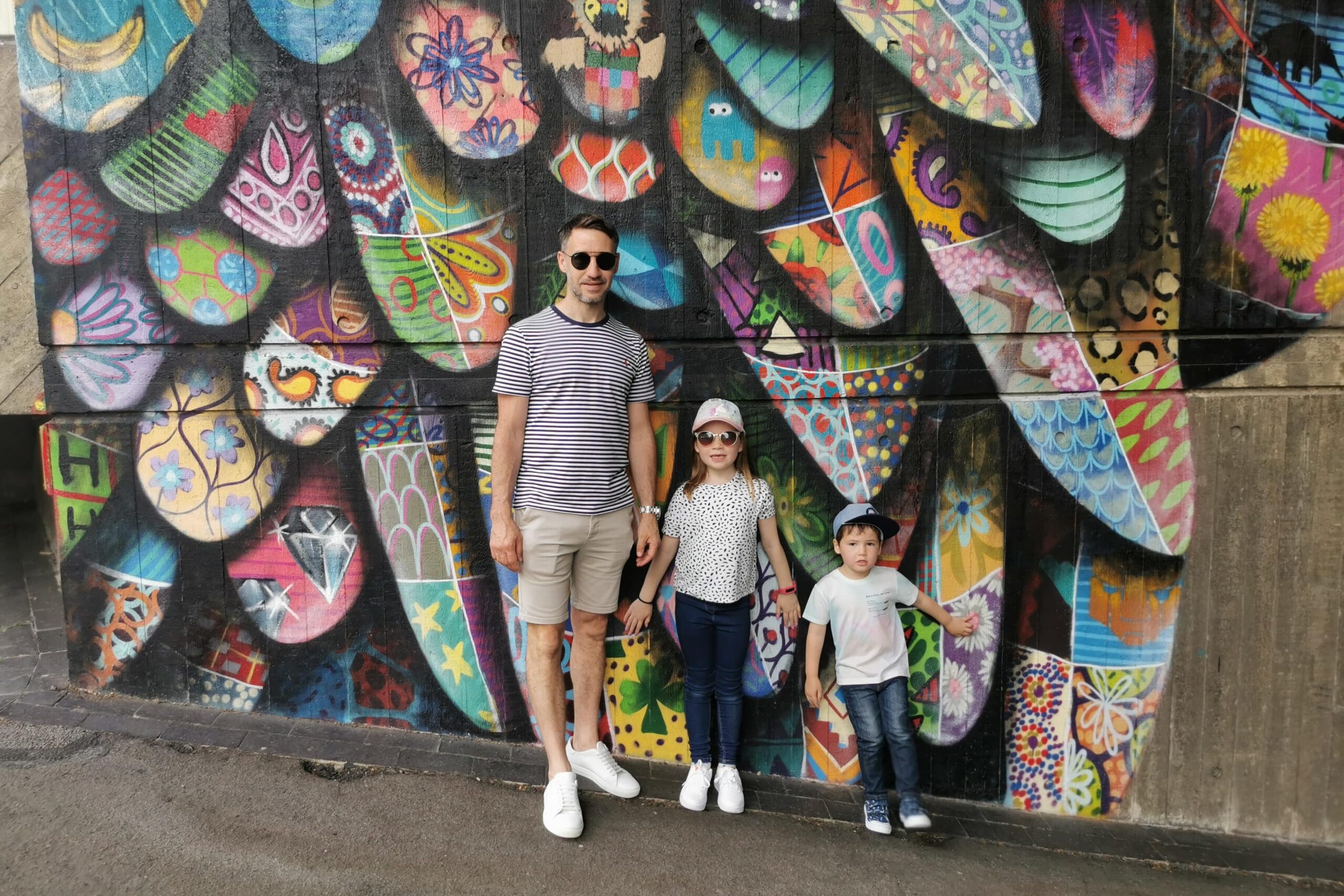 For a starting point, and to get the most out of your ZSL London Zoo experience, I would suggest planning your route based on the keeper talks where you can learn more about your favourite species! 
With over 14,000 animals there's something to whet everyones appetite. We started our day on the pink path and headed straight into Africa! Arlo is a huge animal lover so we do spend quite a bit of time observing each animal. I mean, we even spent a good five minutes watching the rats trying to pinch the warthogs food!! 
The lemur walkthrough allowed us to get up close and personal, as did the very toasty Rainforest House where we witnessed the sloth move (I'm convinced these zoo sloths are just stuffed teddies, they don't usually move an inch!) so as you can imagine, everyone around was pretty excited by this…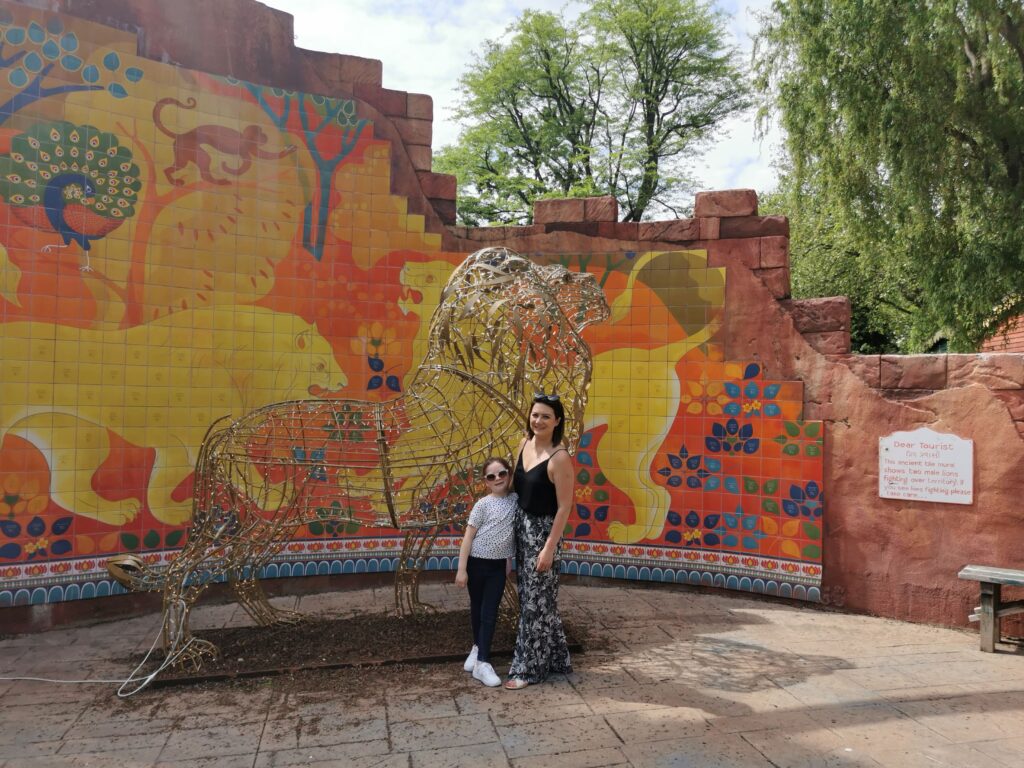 The giraffes commanded a lot of our time too, there's just something magical about those long legged land mammals. Ambling slowly around going from feeding net to feeding net we got an amazing view into their giant outdoor enclosure.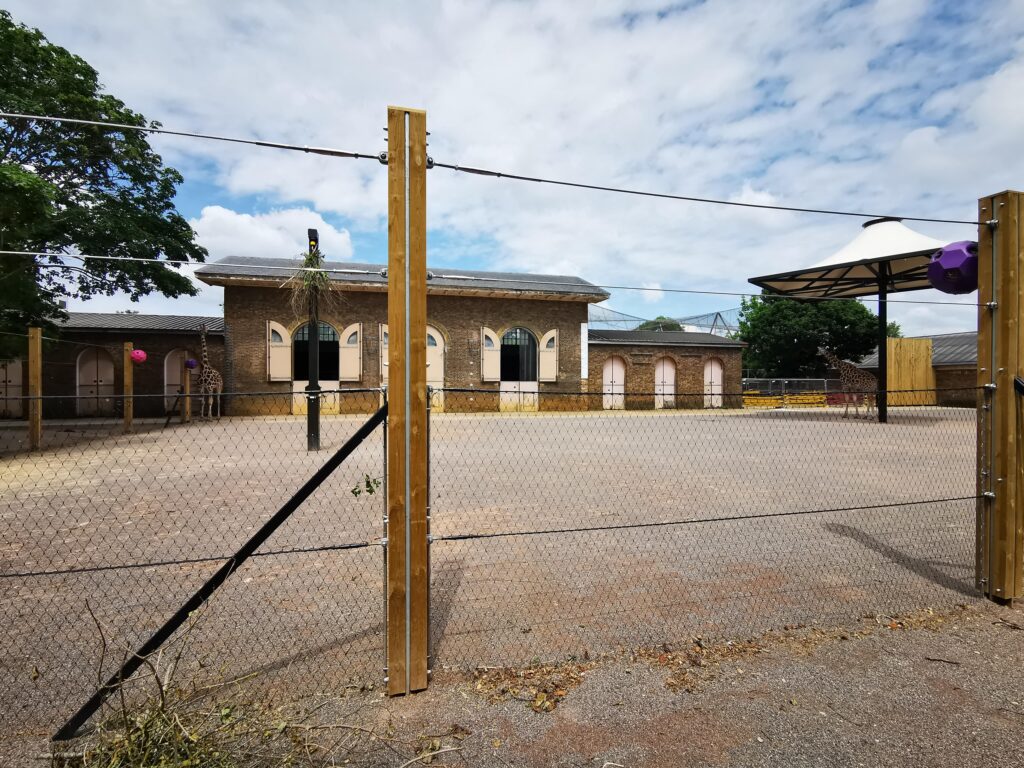 Lunch was at The Terrace, the main restaurant in the central square. It was 'okay', I'm not sure if it was due to covid but we had to download and order from QR codes on our tables, but the restaurant didn't have any wifi whcih made it pretty impossible. Finally after some 'human' communication we plumped for a snack bag for the kids (though there is a wide choice of hot options too) and Stuart and I opted for pizza and a moroccan salad. To be honest, it wasn't great but it did the job of fuelling us up for our afternoon exploration.  
Facepaints, carousel rides, candyfloss and icecreams were next on the agenda before we headed to Tiger Kingdom. We were treated to the amazing views of Gaysha and Asim, the Sumatran tigers, sat right by the window, almost waiting for their turn to be papped. It was truly incredible seeing them so close up and I could have stayed for hours just observing their behaviours. 
The archaeology, style and design of ZSL is what really encaptures me. I love as you head through into the Land of the Lions you are totally immersed into the country of India with themed areas including a train station, crumbling temple, a bustling high street and a guard hut. Make sure you get those packing crate shots whilst you're there!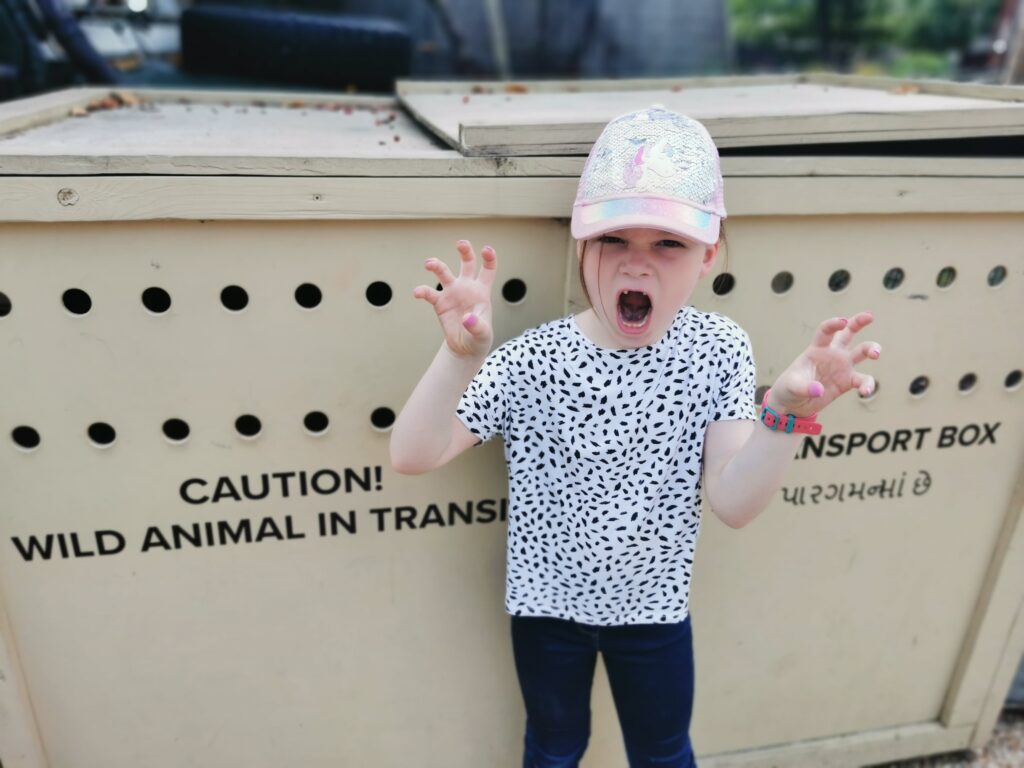 Of course, as well as all of the theatrics, there are also animals in this 'land' – here you will be able to marvel at the asiatic lions, cute monkeys and vultures.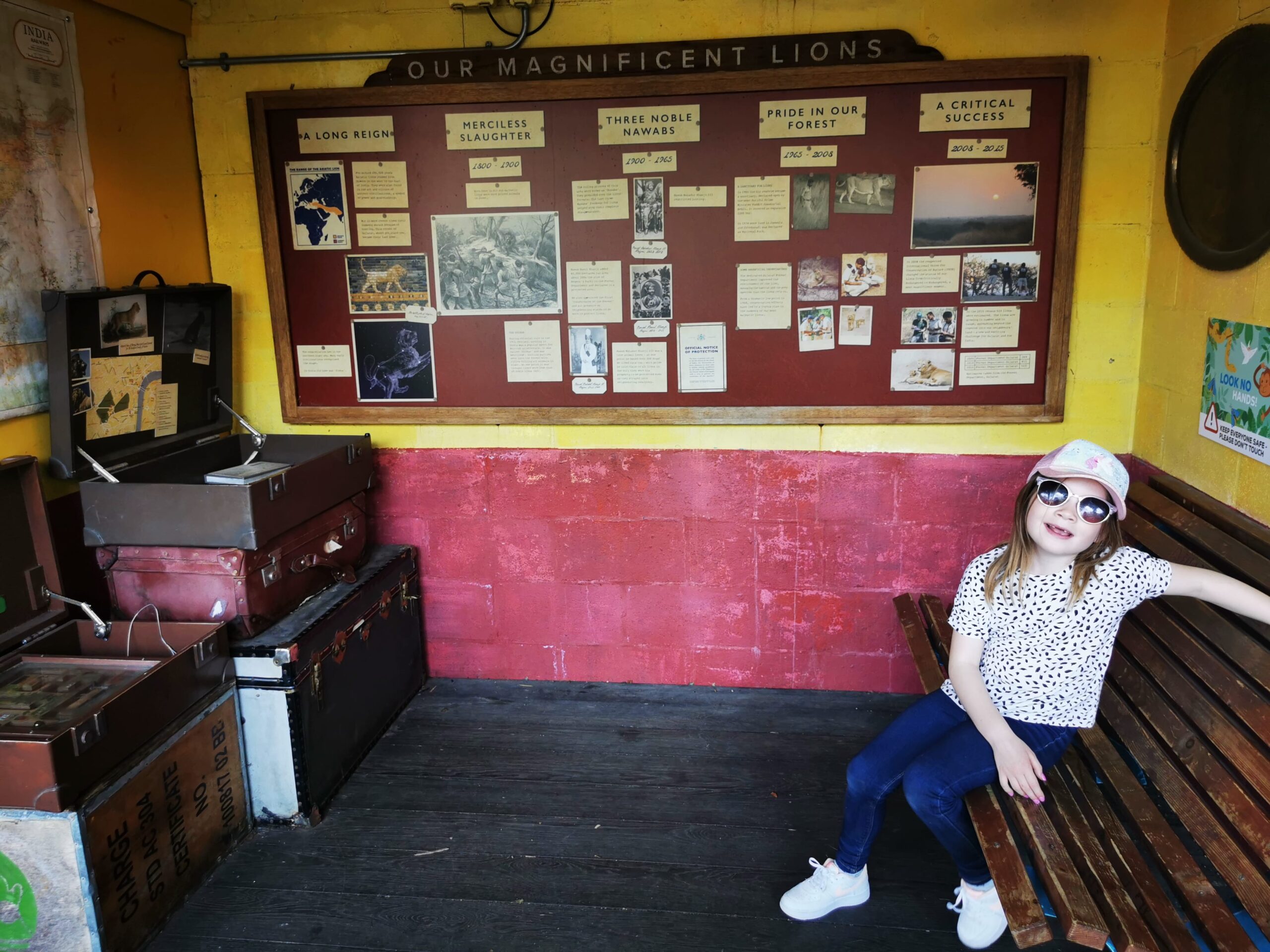 To escape the sun, we headed to the Reptile House for a while, which is home to an amazing collection of reptiles and amphibians, including snakes, lizards, frogs and crocodiles. Then to the Tiny Giants area which houses ants, bees and scorpions amongst many others…and is home to the UK's only spider walkthrough; it's safe to say none of us went in there, it made me skin crawl just thinking about stepping foot inside.
Overall, how would I sum up ZSL London Zoo? It feels so much more than just a zoo – it's a real feast for the eyes!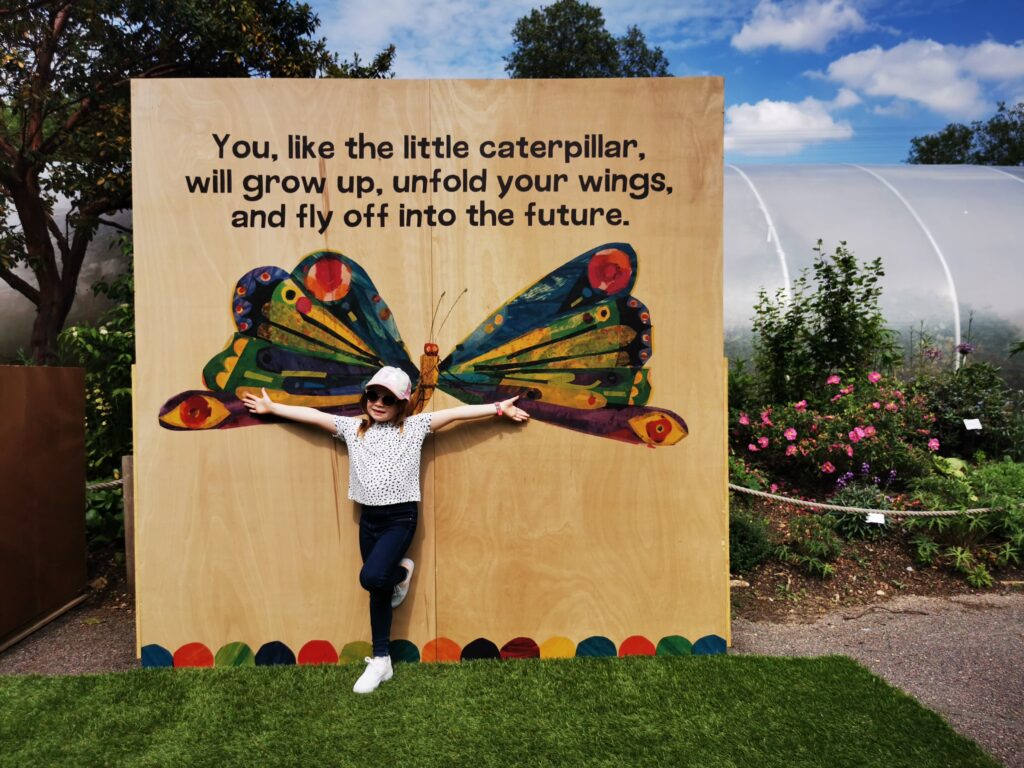 PS – If you're anything like me and wondering what ZSL stands for, it's "The Zoological Society of London"