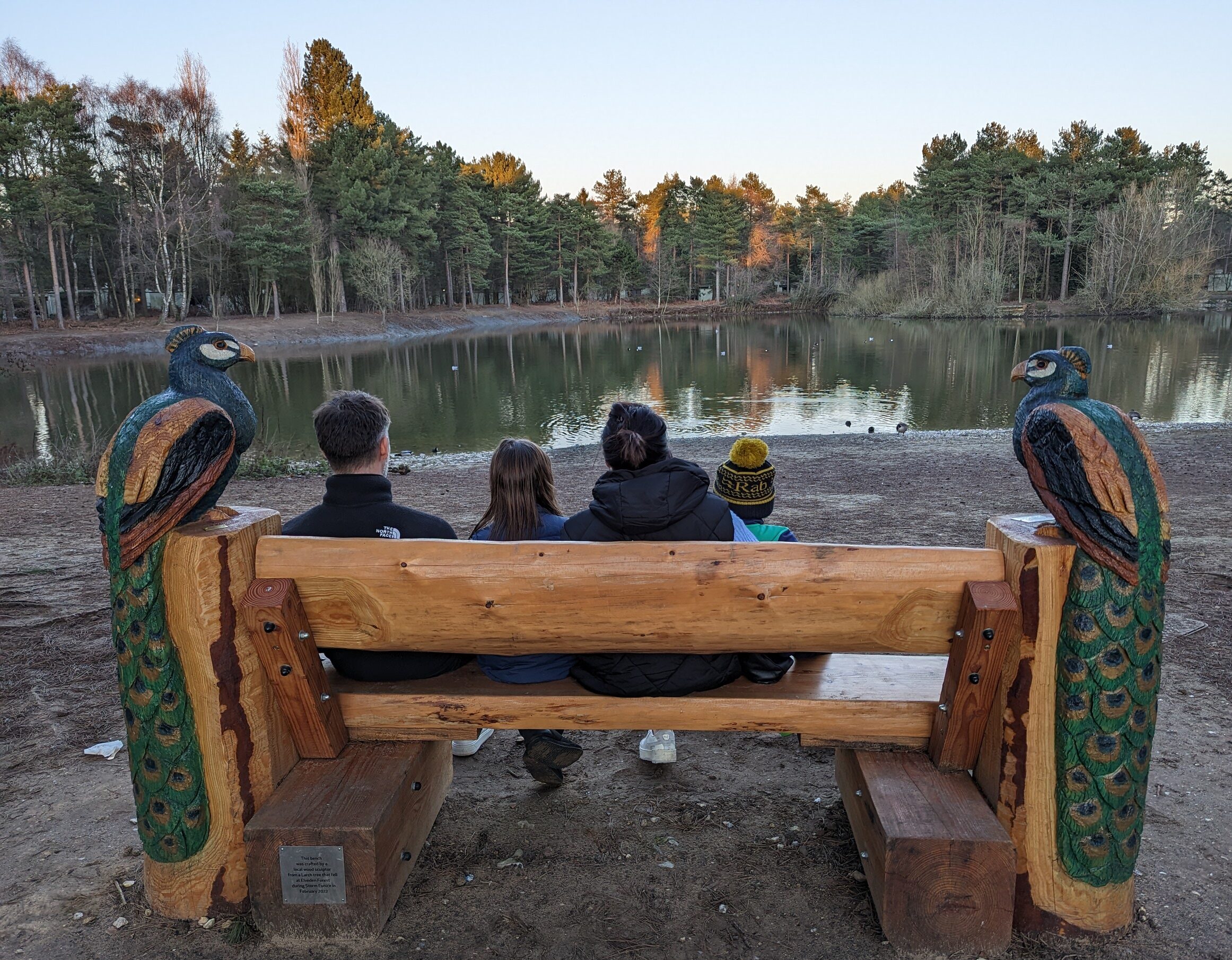 Our New Years stay at Center Parcs Elveden Forest
To wave goodbye to a dreary 2022 and welcome in a brighter 2023, we headed to Center Parcs Elveden Forest for a three night break with friends. None of us had been to this particular Center Parcs before so it felt like a bit more of an exciting adventure and was a little further afield than we'd travelled to one before.
Our Center Parcs lodge
We stayed in a new style Woodland four bed lodge in the 'Maple' area, which we felt was a good location and was just a 5-10 minute walk to the main plaza where the swimming, shops and restaurants were all situated.
Our lodge was pleasant and cleaned to Center Parcs standard and we were welcomed with the standard 'getting you going' bundle of a couple of dishwasher tablets, a scourer, tea towel and a toilet roll in each toilet. The weirdest thing we all found about this particular lodge was that none of the rooms had an ensuite, instead we had one shower room with no toilet, one main bathroom with overshower bath and the second toilet was located in the entrance hall – which wasn't ideal when someone needed a wee in the night! Long heated towel rails were much welcomed for drying off cossies and pool towels, however they were really loud at night.
As goes in all Center Parcs lodges, I wouldn't even plan to cook in the oven as everything comes out either undercooked or totally burnt at the bottom. Lets not tlak about the New Years 'picky bits' I attempted to cook in the oven.
The muntjac deers were very friendly and tame, so much so one day we left the sliding doors open in the lounge to find a little nose sniffing away for any scraps. They are obviosuly very well fed by guests, as are the squirrels – they were hands down some of the fattest squirrels I've ever seen, I think they must spend more time foraging than swinging from trees. It ws basically me in animal form!
The one thumbs down to the lodge area was how badly lit it was, infact the first day I arrived I tripped over the curb/path edge as I was unloading the car. I was then ultra hesitant whenever we walked around in the darkness.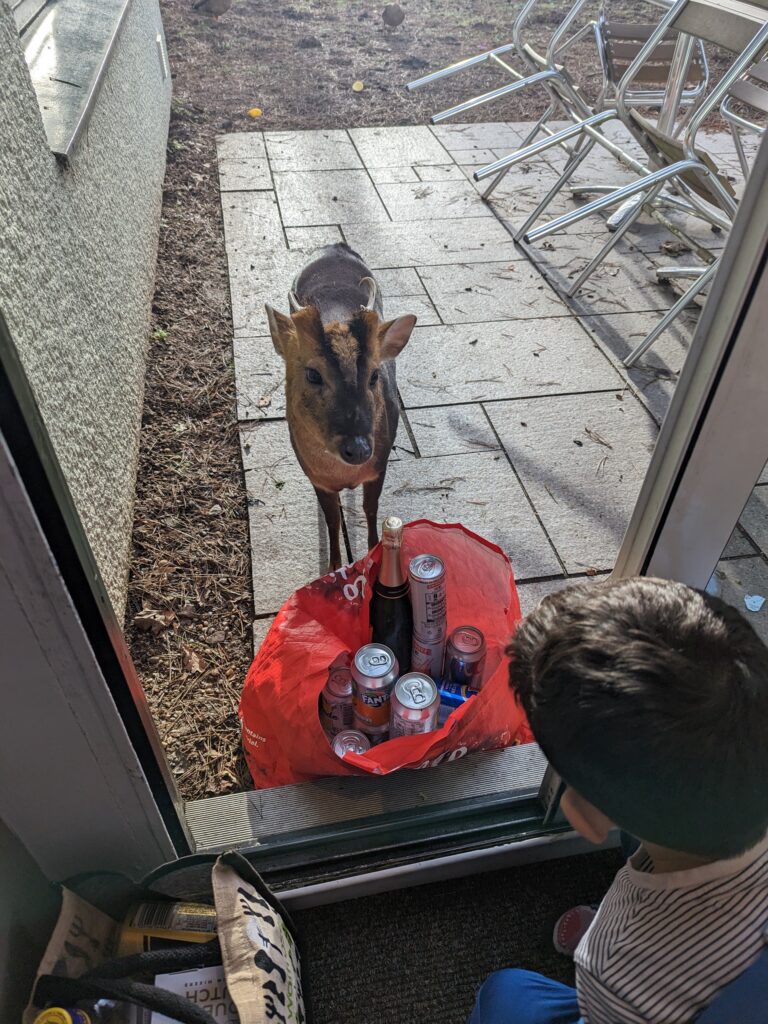 Center Parcs Parc Market
I know that people often comment on how expensive the Parc Market is, and in the past, we have shopped locally and then taken it with us. We went a bit more casual this time and we found that the onsite supermarket was well stocked and reasonably priced especially the Coop branded items. The items weren't priced that much higher than in local shops.
Center Parcs Activites
We should have learnt by now about 'organised fun' meaning everything for New Years Eve celebrations was already fully booked before we even arrived. Though at £40pp, I'm not sure we would have paid anyway. We were slightly disappointed that there was nothing 'special' put on, especially for New Years Eve. They had the enchanted light garden but that only ran until 9pm and was on every evening anyway so it wasn't particularly just for NYE.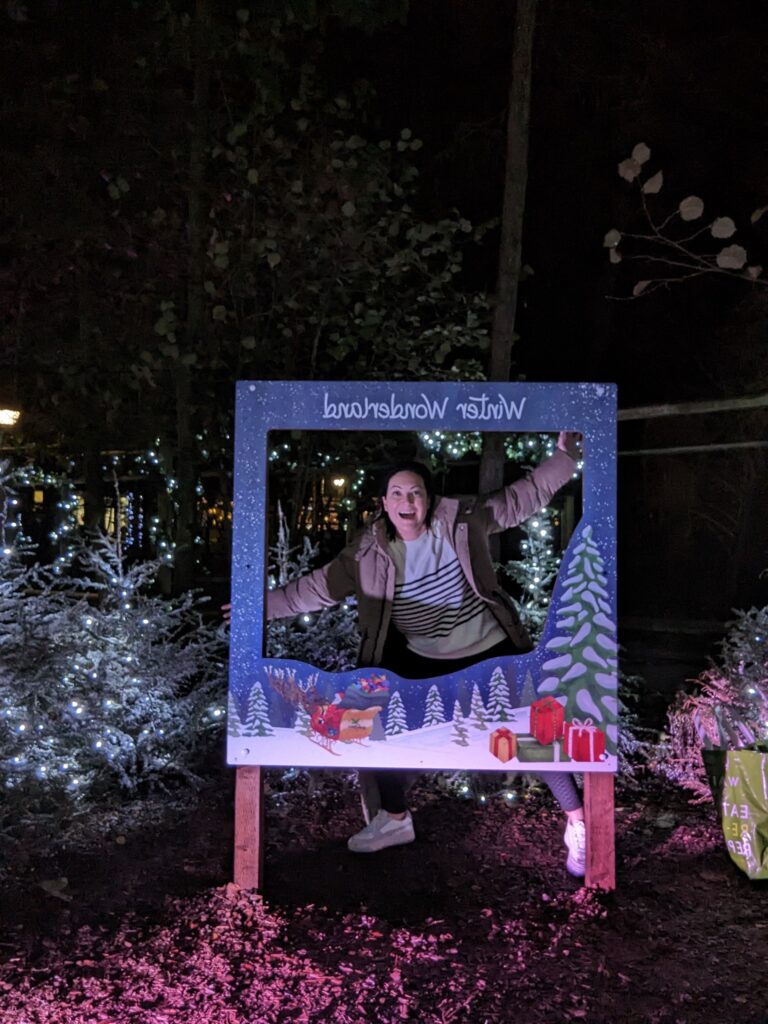 The 'First mile of New Year' was something we booked ahead of our visit, as we felt it would be a good start to a fresh year and also the perfect opportunity to blow those New Years Eve cobwebs away. However, what a faff it was; it was total chaos and there were a lot of disgruntled walkers when we realised we had all walked in the wrong direction as the barriers were directing us in the wrong direction (apparently due to a guest moving them when exiting the parc). At the end we were given a bottle of water and a ticket into a draw to win another stay. It was quite disapponting, I did expect more!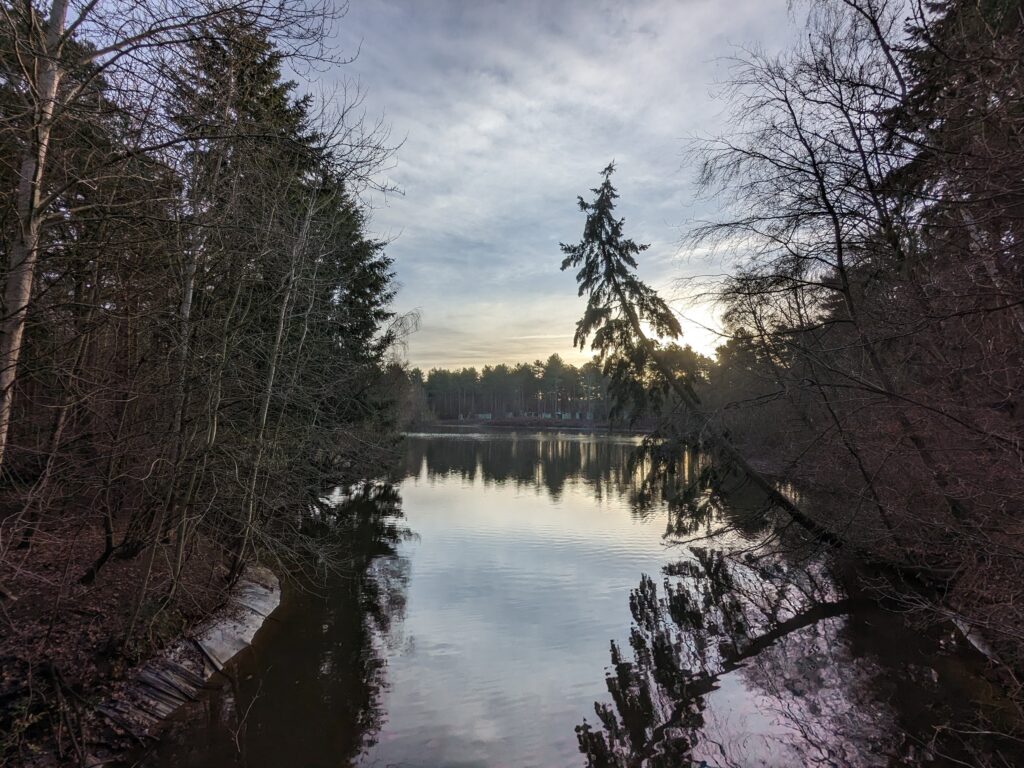 Aqua Sana Spa
I pre-booked the Aqua Sana Spa for myself and my friend for a half day session. It was lovely; I was slightly concerned as we booked for 1st January and the Spa was closing on the 4th for a refurbishment. We didn't need to of worried, it was lovely and the bonus of it was that they were offering twenty minute complimentary spa sessions. We opted for a sleep one and a facial one – all products were Elemis which meant we left both sessions feeling deeply relaxed and very well moisturised! In comparison to other Aqua Sana spa's we have been to, this one was fairly limited. It was busy and so most of the steam/sauna rooms were busy and there wasn't a bed in sight. Still, it was an afternoon away from kids and husbands so we lapped it all up!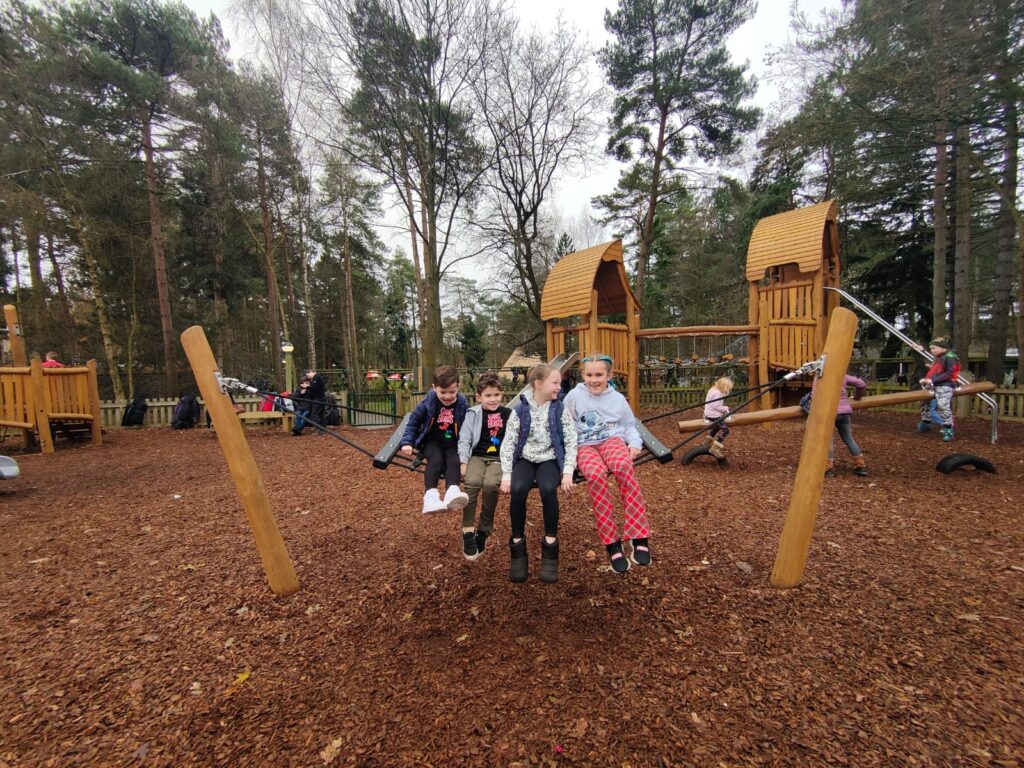 The other activities we took part in were the pedalos on the lake, an hours booking on the pool tables in the bar, various trips to the park, a session of bowling, walks/scoots and of course the Pancake House (well you just couldn't not…) The tree top adventures were £40pp which we felt was quite steep for a fairly small course – however, it did have the longest zip wire that went over the lake. The indoor sports hall looked good but again we didn't pre-book anything and the courts were all fairly booked every time we dropped by.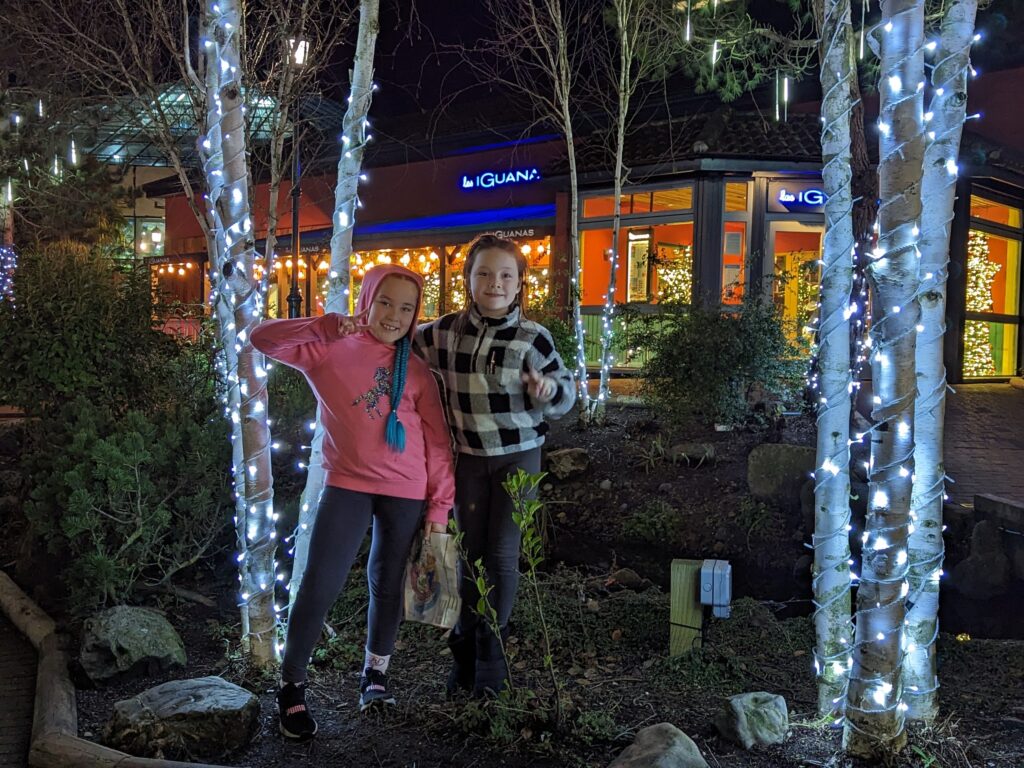 Coffee lover?
There are Starbucks a-plenty. I think there's one every few yards..and that includes inside the Tropical Pool.
Subtropical Swimming Paradise
We loved the Subtropical Swimming Paradise and it was where we spent a lot of our time. I'm pleased to report that the restricted access (since covid is now over) so time in there is unlimited. We went on the Tropical Cyclone ride, which was hilarious…but do make sure you hold tight! The outdoor rapids, we went down a fair few times. And the kids even more so, they absolutely loved it. At night, the rapids are super impressive as the underwater lighting really highlights the beauty of the 'rode' and the surroundings of the wider park.
The cabanas located in the Subtropical Paradise looked really cool, but again they were pre-booked. A real plus was that there were lots of poolside seats which was really nice. The toddler and baby area was good but the strange thing was that it was really cold in there, which was odd as it's usually the warmest place of all.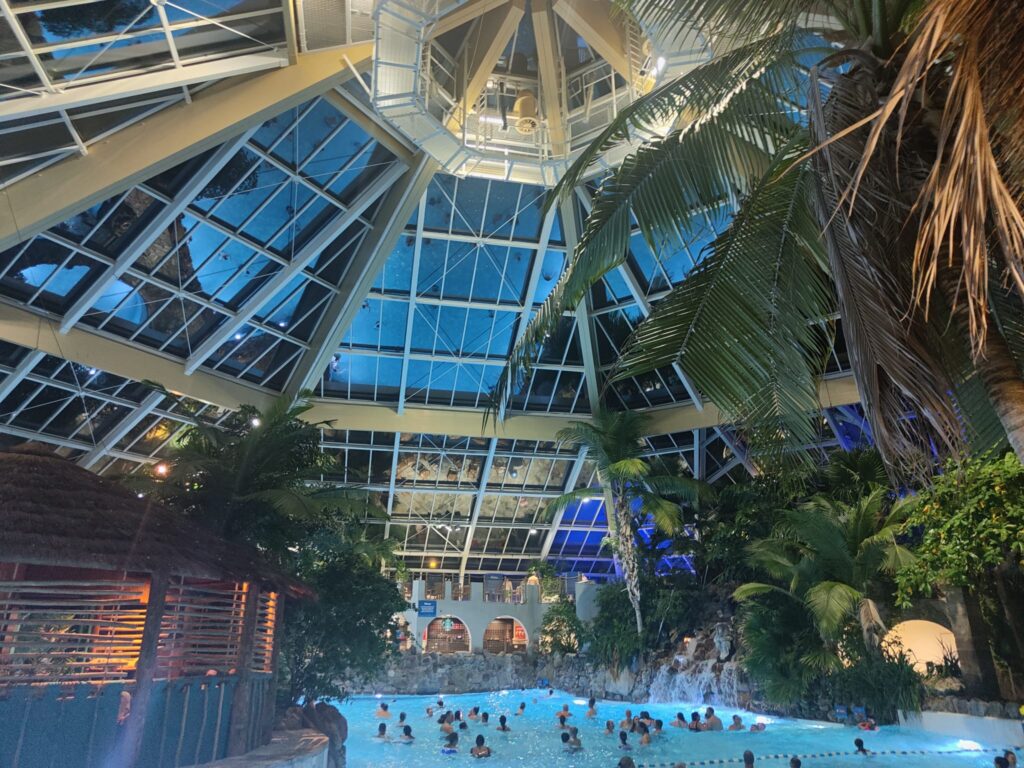 The poolside cafe did sell alcohol and sandwiches and crisps but no hot food – a bowl of chips would have been really welcomed. We've been to other Center Parcs which did hot meals meaning we spent longer in the pool area. However, with the level of seating at Center Parcs Elevden Forest meant we just took our own snacks in to appease the hungry little tummies. You can rent pool towels for £2.50 but to be honest they were rough little hand towels, they could have done with a little fabric softener and to be four times the size. Top tip: don't forget your pool towels folk!
The changing areas were due to be refurbished which is needed. You had to take your shoes off upon arrival, which makes total sense, but what didn't was that you could put on shoes when you were leaving meaning the floors got filthy anyway.
Check In/Check Out and Tips:
> Check in to Center Parcs Elvenden Forest was from 10am but there is no access to lodges until 4pm. Turnaround days are really busy!
> Green wristbands are issued to adults at check-in which activate pool lockers and lodge doors.
> Remember your carpark location!
>The parks are all contactless and is totally cash free.
Looking for more Center Parcs hints and tips? There's heaps here!