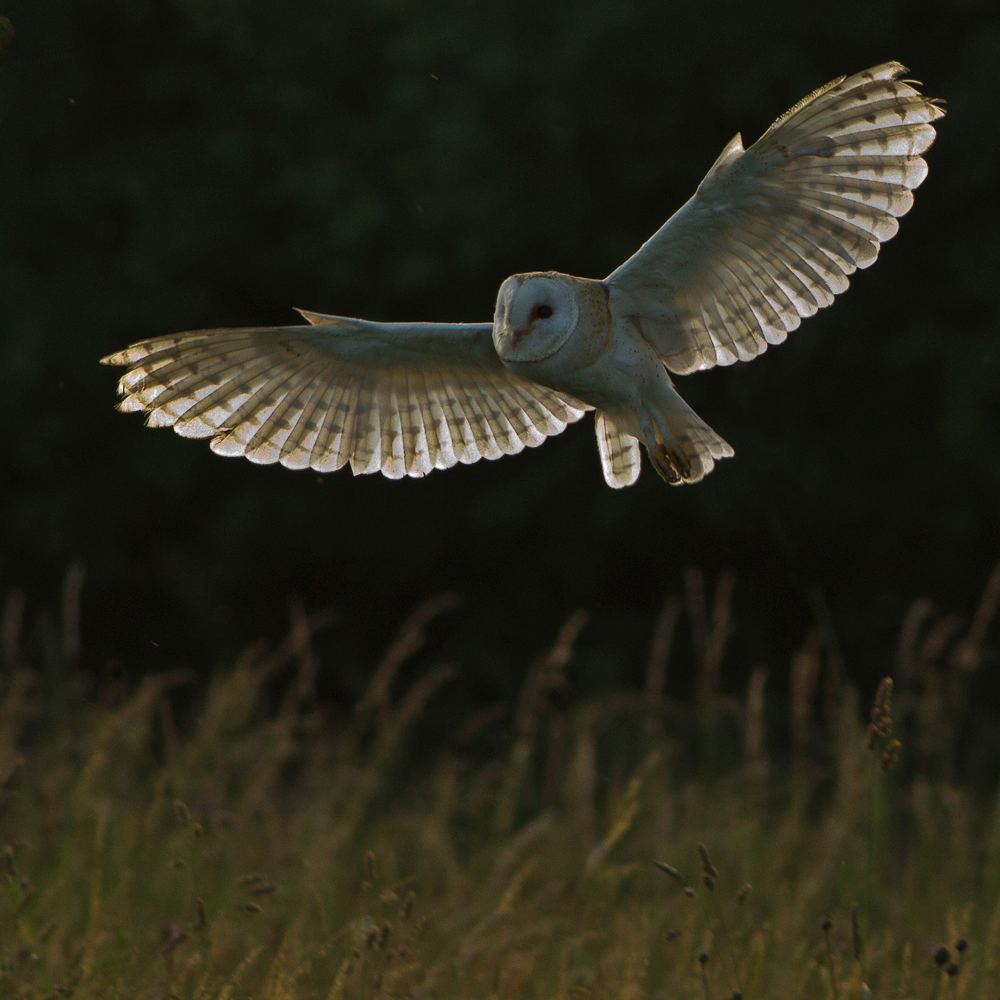 gifted / Owloween at The Hawk Conservancy
You'll know that we're big fans of The Hawk Conservancy, so when we were asked to go along for their Owloween event we jumped at the chance – and decided to take some extra guests along with us!
The event ran for two evenings during 'Halloween Week', Tuesday 29th and Thursday 31st; we decided to forego the tradition of knocking on doors trick or treating and head to spend our evening in the company of owls instead.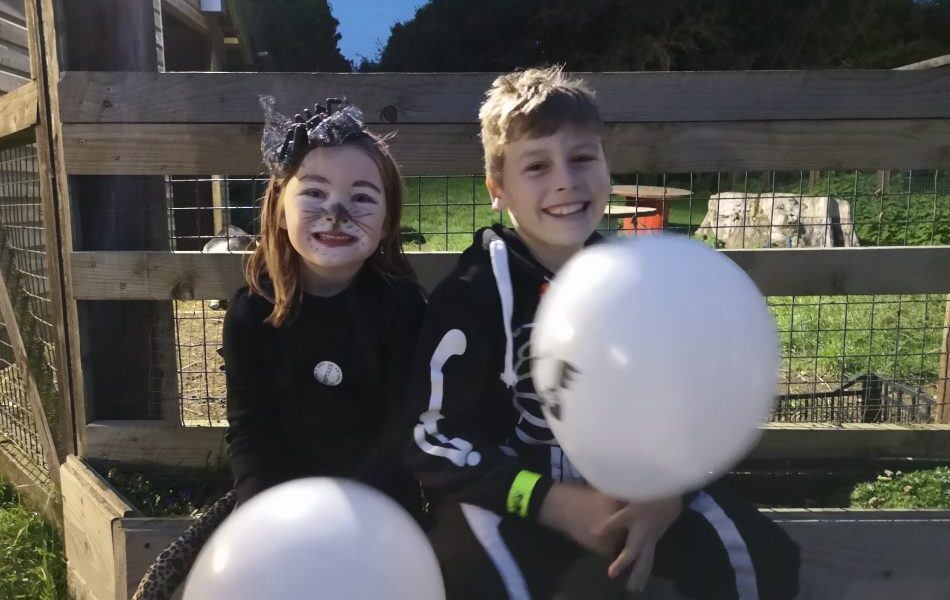 The night ran from 6pm-8pm, we arrived slightly early at 5.45pm so were signed in and welcomed by the lovely staff at the entrance foyer. We were told the cafe would open at 6pm so we were welcome to loiter there or browse the gift shop. Of course, we plumped for the latter and in the kids went frantically trying to spend money that nanny and gramps had given them.
I'm pleased to report that Sofia and Alfie are now proud owners of hatching owls and a mini cuddly owl toy – Arlo ate his purchases in about five minutes. Standard behaviour.
At 6pm we were called through to the cafe which had three long tables all set up with craft bits ready to create a jumping spider. The kids loved it!
All armed with a 'finished article' to replicate, they cut, stuck, coloured and stamped whilst us adults had a hot drink to warm up (my brother opted for a pumpkin spiced gin which was delicious, I noticed they also had pints of local ales which were a very reasonable £3 a pint) – all whilst being overlooked by witches, ghosts, ghouls…and a grim reaper.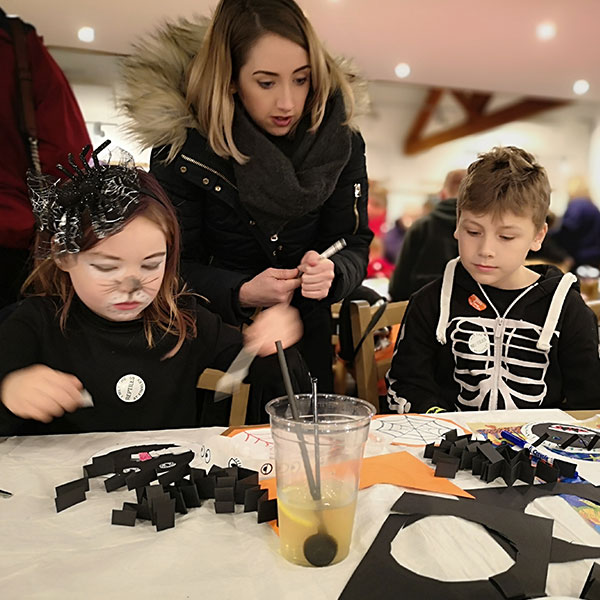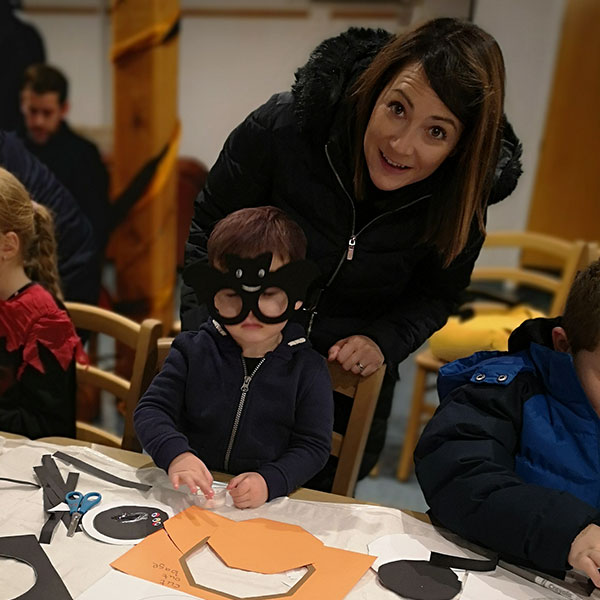 After our spooky creations were complete we headed outside to the courtyard area to get our BBQ supper. There was a choice of hot dogs, burgers and a veggie alternative (which you did need to prebook before the night if veggie was your thang…). The food was delicious – I could definitely have had seconds, especially since Arlo decided he wanted to finish mine too!
We were chaperoned over to the Burrowing Owl cave where we watched them fly and flock about; it was lovely to see them in their natural habitat – though they probably wondered why there were so many people staring in at them after hours.
From here we were guided along the paths by torchlight to the main arena where we were treated to a display with Tolkien and his feathered friend (name escapes me!) all hosted by Sir Butterbean who was gee'ing up the crowd to prove that owls are fantastic creatures and not in fact spooky creatures that some films will have you think.
The owls put on an incredible display and being the first visit to The Hawk Conservancy for my brother, Lorraine and Alfie – they were totally mesmerised. In fact Alfie thought the owls were a drone at first – he couldn't believe they flew so close, or to a script!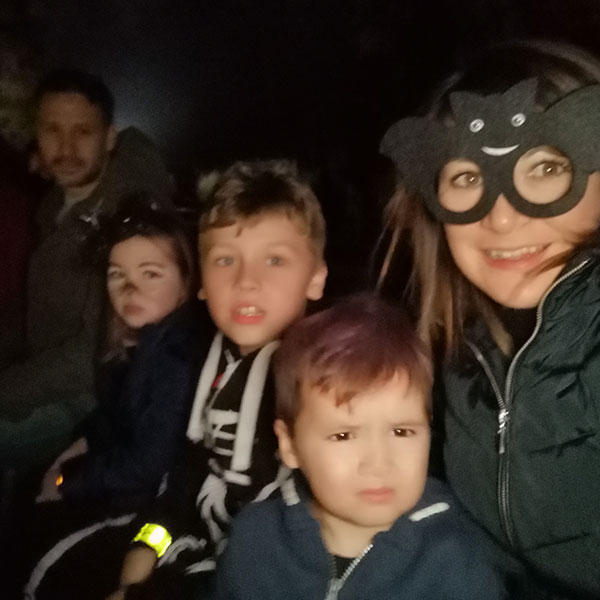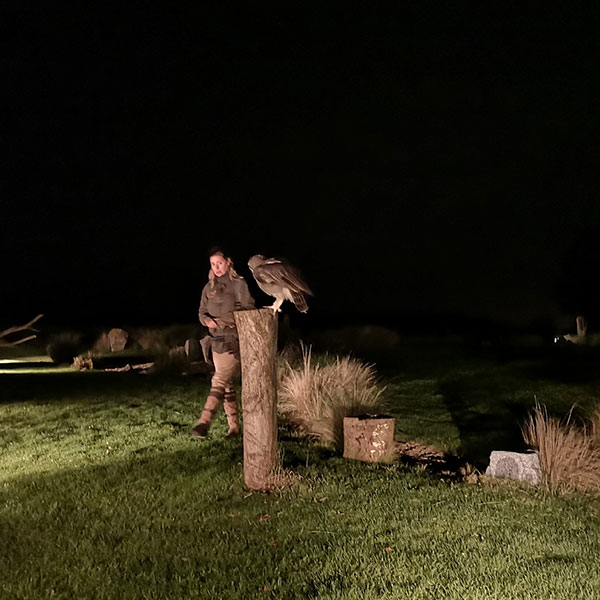 After this, we headed over to the Woodland Arena, but not without a stop for an extra bit of storytelling en route complete with glow in the dark characters (it was a bit odd..) and of course, a lot of stops to peek into the aviaries.
Upon arriving at the arena we picked our seats on the long wooden benches and settle down for the final part of the evening. We were treated to a story by a friendly witch who lived in the woods – with lots of hocus pocus, audience participation and a spell that we all had to repeat, she eventually turned her back on us declaring she was off to be an owl and of course, with that two white owls started to perform, and when I say flying low, one of them nearly gave me a new hairstyle it's wing was so close.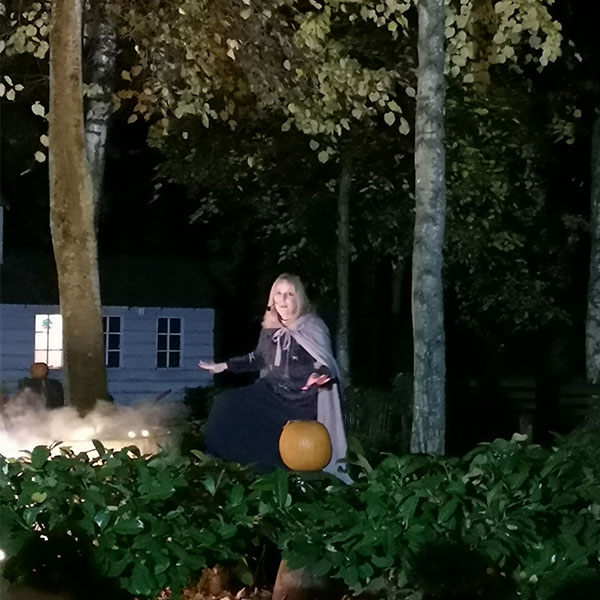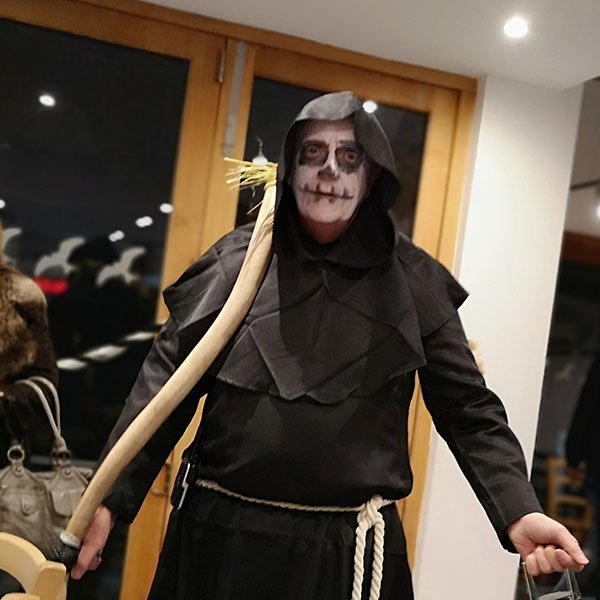 After this we headed back to the entrance to collect our spooky, jumpy spiders (glue now dried and repair jobs fixed!) and our chocolate apples before bundling the kids in the car for the journey home.
There were three little people with very happy, smiley, tired faces already planning their next trip back in the daylight hours!
You can find out more about The Hawk Conservancy Trust here  – whilst the Halloween events are now over, there are a number of other similar evening events on. Christmas Carols & Owls by Moonlight is on 20th and 21st December and 23rd December see's a Father Christmas Flying Visit.
Read my review of The Hawk Conservancy Trust in daylight hours here – featuring cute little burrowing owls!