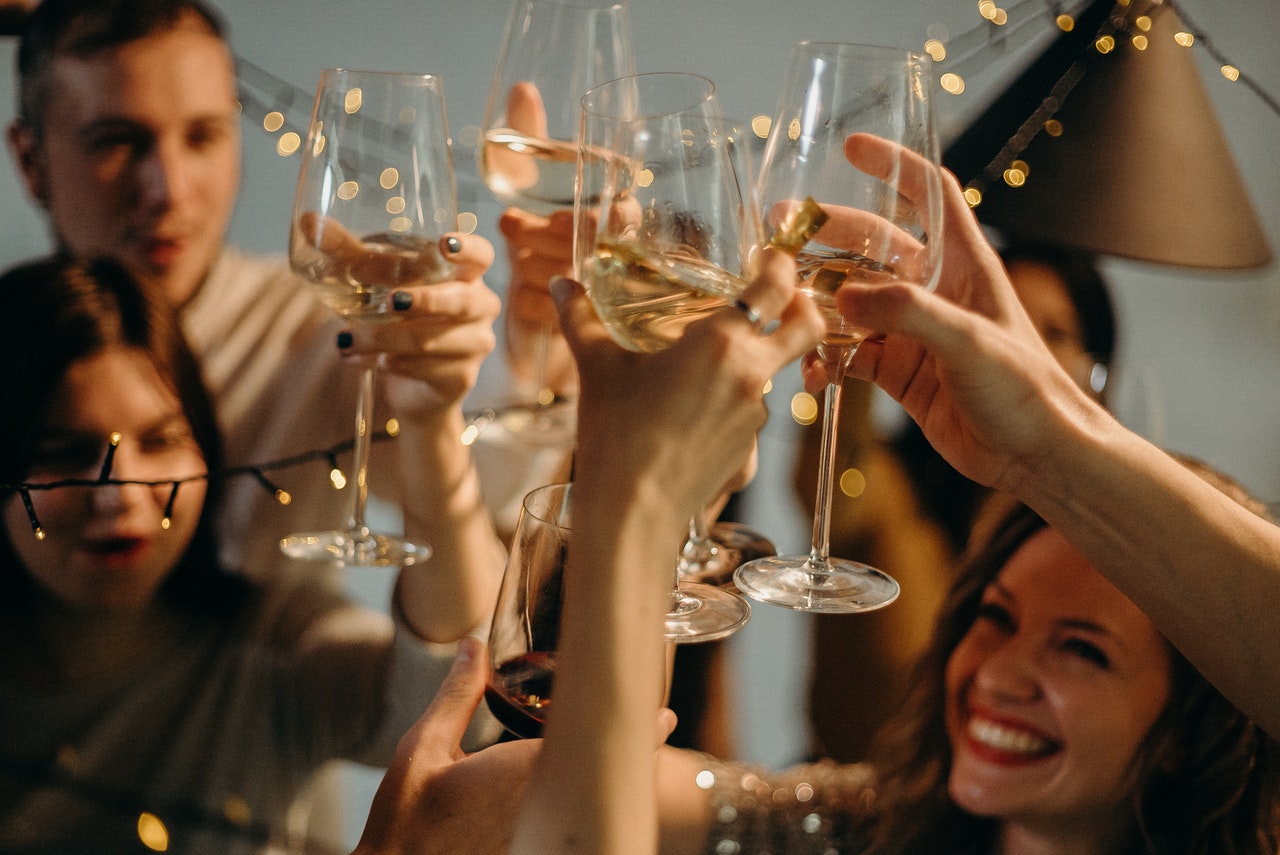 Fun things to try for a healthy house party
As the winter settles in, many of us start to feel a yearning for change. It's something that's hardwired into our consciousness. The
coming of winter
is a time for rebirth and often a new look for the coming new year!
For most of us, this tends to manifest in our New Year's resolutions when we promise ourselves that we'll live a healthier life, look for new fulfilling jobs and perhaps become more patient parents. But if you've decided to get ahead of the curve and start getting into healthy habits now, then you can have a whole lot of fun while keeping yourself and your guests healthy. Here's how…

Have plenty of alcohol-free options
If you're trying to get on a health kick, it's much harder to do when drinking alcohol. It's not only the calories that you intake on the night but often the next day too….come at me Ronald McDonald! That's not to say that your party has to be a teetotal affair though, but have plenty of alcohol-free options too. If you feel like really pushing the boat out, you can even try the Mocktail Bar Hire. All the fun with none of the hangover!
Play games that will keep your guests active
Party games are a great way to let loose and engage with your fellow guests, casting aside your inhibitions and getting to feel like kids again. Rather than dust off your Cards Against Humanity set, try some games that will get you up and active. Here are some great ones to get you started. Or, if you prefer something more familiar you can always break out the Twister mat or lean on old favourites like Pictionary or Charades. 
Cook up a storm
What's a party without delicious snacks? But that doesn't mean your party fare has to be the usual beige buffet of crisps, breads, vol au vents, party rings and cream cakes. If you want to make things a little healthier (and add a dash of colour and life to your serving platters) try some homemade alternatives like chicken satay skewers (substituting chicken for seitan or tofu for vegetarians), veggie kebabs with hummus dip, loaded potato skins or homemade mini-pizzas. There's plenty you can do to make party snacks healthy and delicious. As long as you're making it yourself rather than buying it prepackaged and frozen it's likely to be a good deal more wholesome….and tastier too!
*This is a collaborative post.