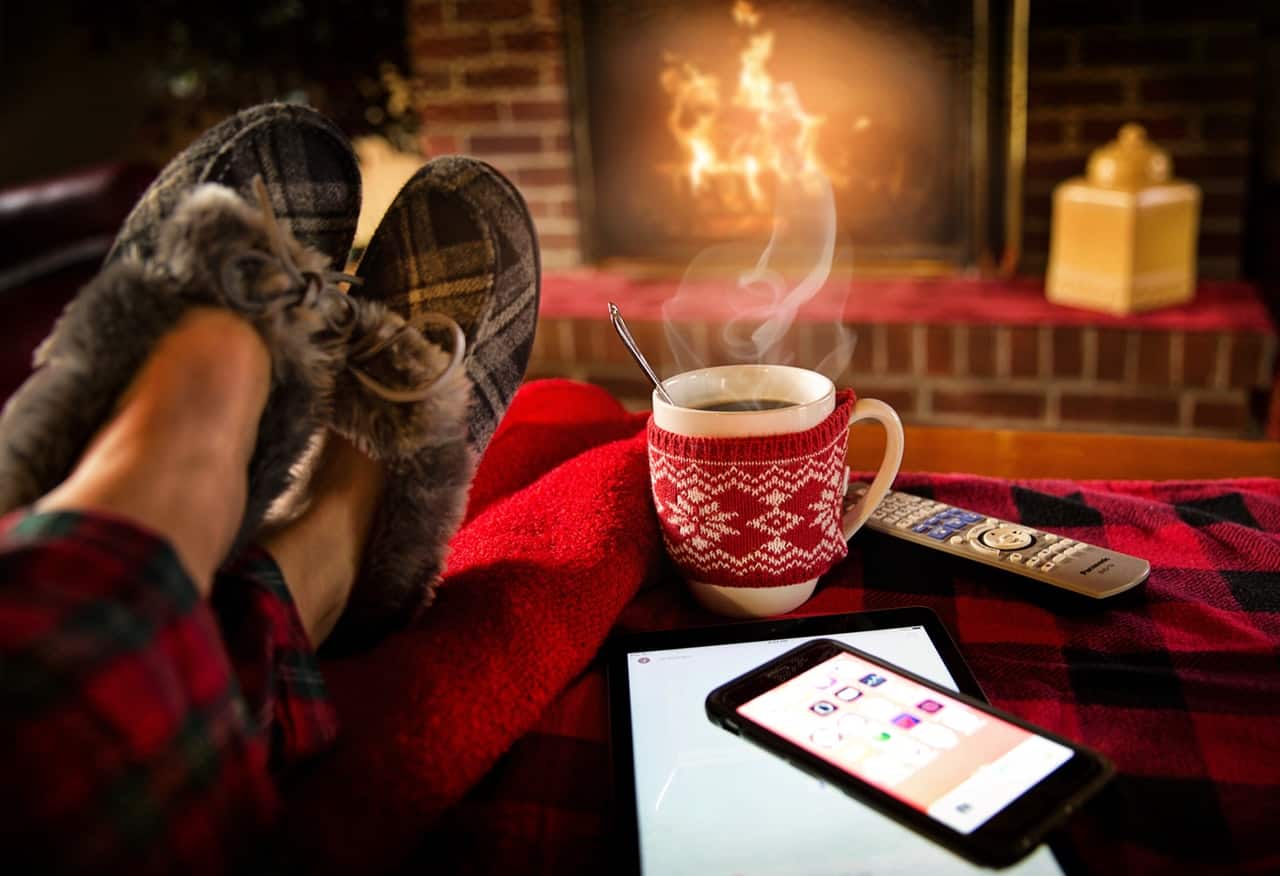 Prepare for Winter | Cosy cuddles and toasty treats
Now that summer has well and truly waved goodbye to us, I can't even remember a time when it was cold – it has been SO nice hasn't it? With the arrival of Autumn, it's time to start thinking about the wonderful world of winter. You might dread the bitter cold and the extra time scraping the frost off your windscreen every morning, but I always think there's something really fun about preparing your home for the colder months. Cue – the weather outside is frightful, but the fire is so delightful….
Whether you want to create the perfect toddler room, stock the kitchen full of your favourite winter treats (Cadburys Snowballs anyone?) or double check your boiler is working effectively, here are some ideas you might want to try out before Jack Frost makes a surprise appearance on your doorstep.
Wonderful warmth
Staying warm over the winter time is so important when you have a young family; it's even more important that you are extra prepared for a cold snap to strike. With the unpredictable British weather you never know when you might be left in the lurch with your heating or hot water. Take a look at this website http://ecosafe.co/boiler-services-in-bournemouth/ and you'll be able to get your boiler inspected or even replaced, quickly, safely and professionally. If you're not on the 'sunny' South Coast' like me and may need help from another company, just make sure that you're dealing with fully qualified and registered engineers.
Cuddly comforts
I don't know about you but getting our home ready for winter involves gathering all of our home comforts to create a cuddly and cosy atmosphere. There's nothing better than getting home from work/school to find your favourite pyjama's warming on the radiator (or in my case, my trusty DG) and the fleecy day blankets all ready to dive under. 
Wardrobe wonders
Naturally the whole family will be wearing much different clothing in the chillier months, than during the summer – although maybe not if your Sofia, she never seems to feel the cold! I pack all of our summer bits inside our large holiday suitcases and then get out all the thick knits, chunky coats and warm boots and refill the wardrobes. I'm a bit OCD with the wardrobes and there's nothing worse than flicking through hangers of winter coats when I'm looking for a summer dress so I do a switchover. 
Stocking up
Another way to get your home all prepped for the winter months is to adapt your kitchen and stock up your cupboards with winter warming food. It's time to wave goodbye to the salads, pack away the BBQ and dig out the winter recipes – you might want to cook big batches of delicious soups, heart warming cottage pies and make sure your cupboards have got some hot chocolate and marshmallows in them – we start drinking that from bonfire night through to the big man's arrival on the 25th! 
So get your home all prepared for the winter months, by getting your boiler checked, sorting out your wardrobe and stocking up your shelves full of delicious, warming foods. Your family will be all set for the imminent cold snap!