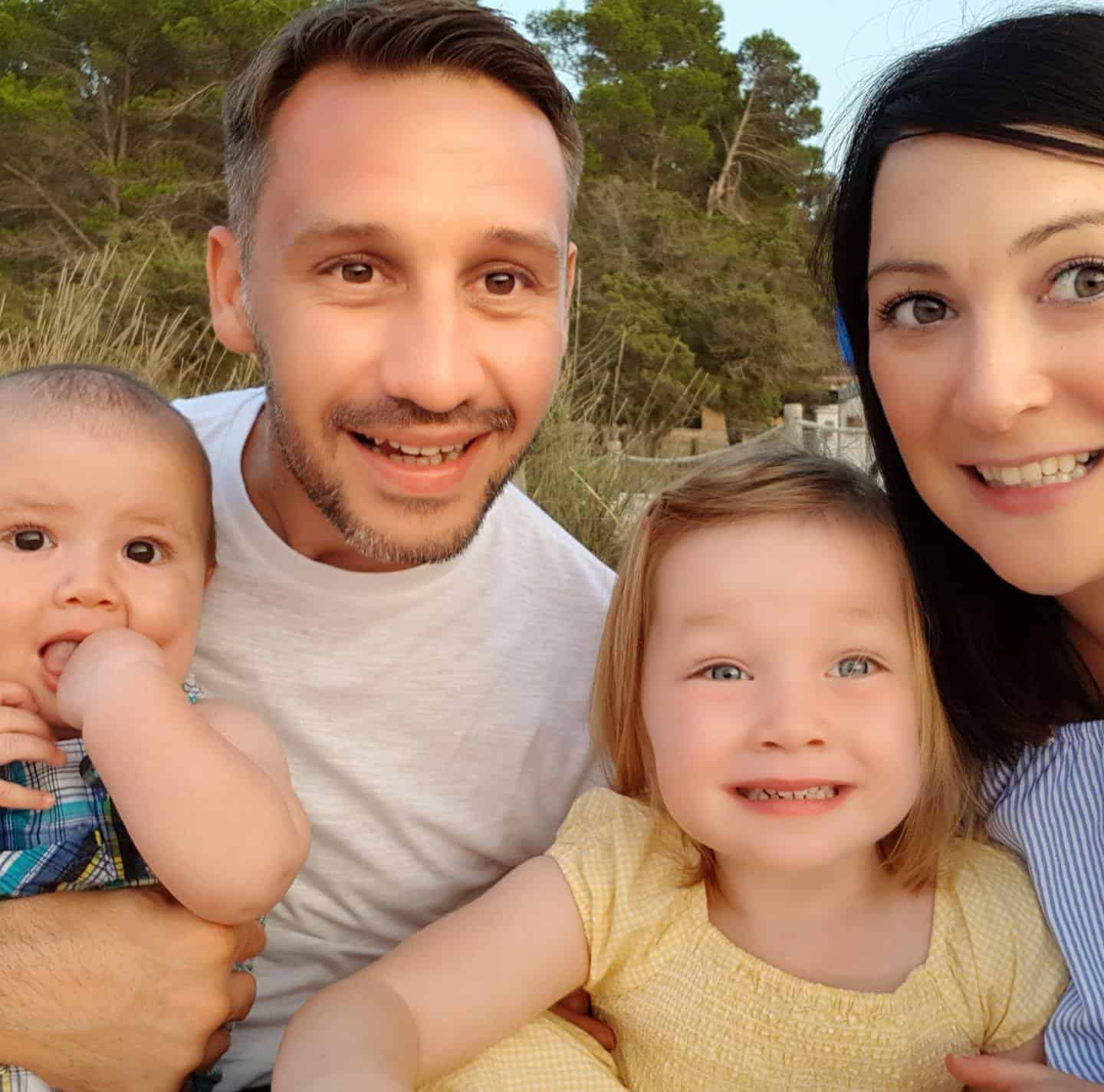 Where will we be in five years time?
I'm cheating as I haven't even been tagged – however when I was looking at one of my guest blogger's websites – Sophie at Life as Mrs D – I noticed she had been tagged in a post to write about 'where we'll be in five years' and it got me thinking about where I would be, so instead of just thinking I thought I'd translate into a little blog!
Looking forward has a habit of making you look back and I got thinking about where I was five years 
ago. 
I was still in my 20's (albeit my last year), I was young and carefree with not even a child in sight. I was engaged and we had stopped renting and had 'temporarily' moved back to our parents to save for a deposit to actually buy a place. I was getting grown up! So, lots has happen in that time. Two Prosecco Babies have joined us, we finally got our arses in gear and decided to get hitched and I became a
Prosecco Wife
. We've brought and sold two houses and are now in our third, and final, forever home.
So what are my hopes for the next five years ahead?
Location
As I mentioned above, we have moved house three times in five years. We've moved so quickly we've had to buy ourselves out of our 'two year fixed' mortgage each time. So this is our forever home. Though I'm sure Stuart's feet have already started itching. We brought this house as a 'liveable project' and my hopes are that in a few years time we will have extended out and up! Location was important when we purchased this house as it is close to the catchment schools for Sofia and Arlo. So if we were to move house, it would need to be within the same catchment as once they've started I would hate to move the children out of a settled school for our own desires to move.
Career
Well, since leaving University I have been lucky enough to work within my chosen career choice – marketing. I worked for some great companies and just last year I started working at my husbands company (something I said I would never do!), I was there for six months and then went off on maternity leave. Though, I'm due back in two weeks. So, if all goes well I would hope still to be there – both children would be at school then so I will probably move my Mon-Weds working to spread out over five days around school hours. Or you never know I may be a lady of leisure by then. For those nosy people amongst you, the company I work for is Innovate Creative.
Travel
We are lucky enough to be able to go on a couple of holidays a year. Though next year will be the last non-summer holiday that we can go on so we're trying to fit a few in! I imagine that we will still do a couple of holidays and short breaks. In five years we will definitely have, or be on our way to, Disney USA. We've always said the minimum age we will take the kids would be five. So five years from now would mean Sofia would be eight and Arlo five….you try and stop us Mickey!
Finances
They've never been my strong point. So I imagine in five years time I will remain financially useless…nothing's changed so far in 34 years so I don't hold out much hope for the next five!
Family
In five years time, we will still be a family of four. There will definitely be no more children being bred from me! Hopefully our children will continue to be happy and spirited and be doing well at school. I'm sure Stuart would have been through at least three more cars, each one getting faster…mid-life crisis, and I'll still just be dreaming of ridding myself of the kids and getting 'out out' for the night.
So, in five years time, really I hope to be just the same. Who knows my five years time update may be talking about my new love of botox, face lifts and still in our forever home!