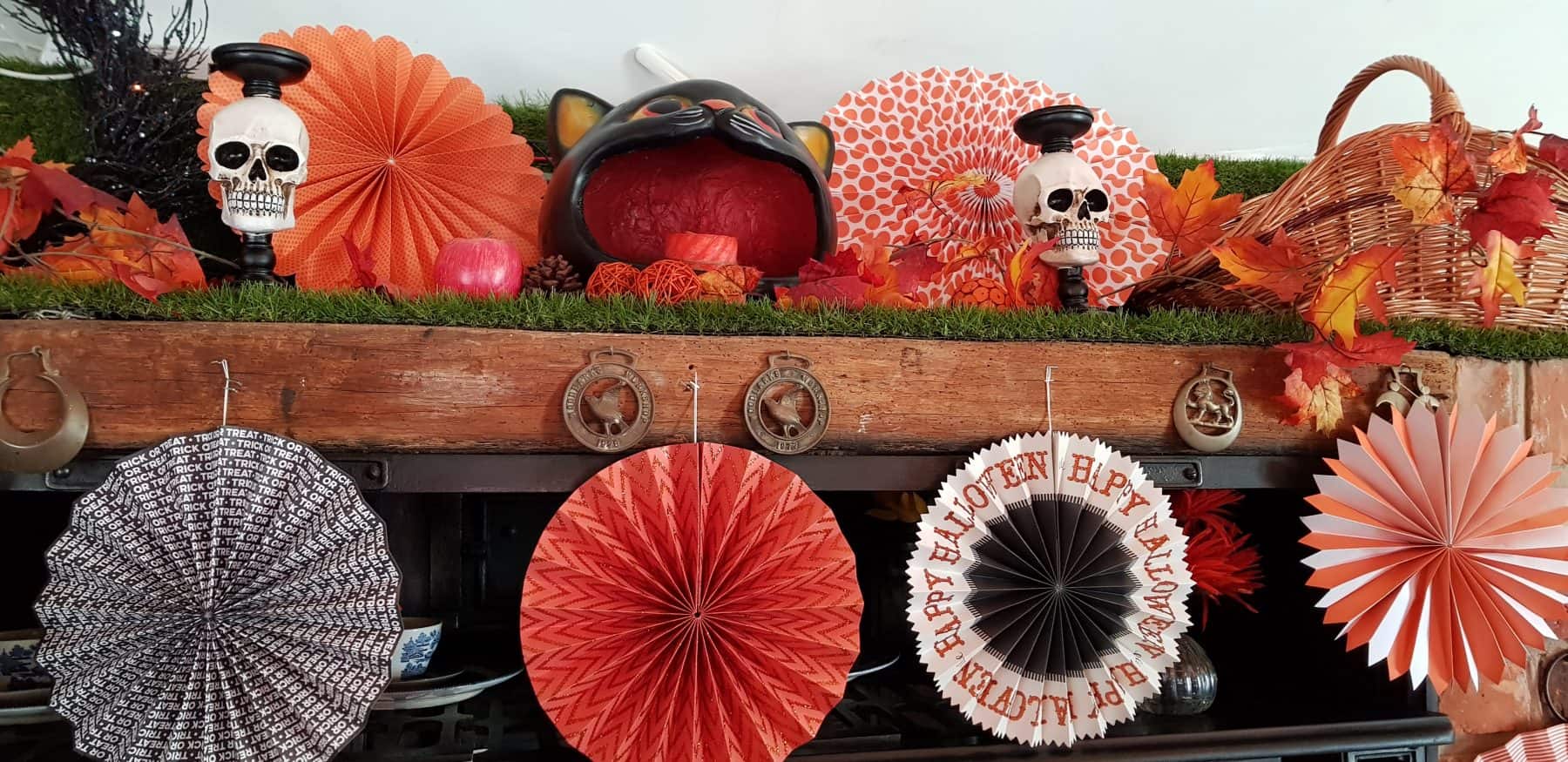 Spooky Days Out | Halloween in Hampshire
Are you looking for a ghoulish day out to celebrate Halloween in Hampshire? The spooktacular day falls on a Wednesday this year so most 'put on' events are happening the weekend before. Grab your best witches, monster, skeleton or pumpkin outfits and take a look through the best of Hampshire's Halloween events.
I've put together a list of places that we've been to previously or will be trying out this year!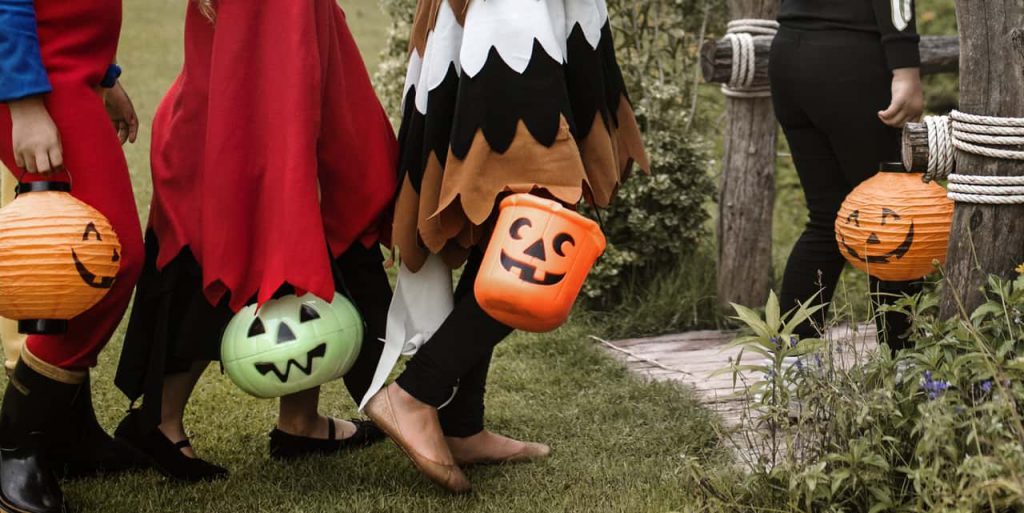 Wizard weekend at Mid Hants Railway – 'Board the Wizard Express for magic and mischief' | 27th & 28th October

We're super excited for this one and can't wait to visit!
Held over the Saturday and Sunday with activities on from 11am – 4pm, you can take unlimited rides on the Wizard Express steam train in Harry Potter style coaches, one of which actually featured in the real life films….eek! As well as unlimited train riding, you can try your hand at Halloween crafts, learn all about how witches broomsticks are made, watch owls and falcons, get up close with creepy creatures and submerge yourself into all things Harry Potter with a chance to explore a real Hogwarts Express carriage, meet some Harry Potter characters and walk on the real Kings Cross footbridge from he films before borrowing a Hogwarts costume to have a picture in!
If you're local, or don't mind a journey to what sets to be a fabulous day out, I am currently running a competition over on Instagram to give one lucky winner the chance to win a family ticket for either the Saturday or Sunday of Wizard Weekend.
Boo at the Zoo! at Marwell Zoo | 20-28 October 2018
Running through half term week until Sunday 28th, Marwell Zoo has a resident wizard putting learner 'flyers' through their paces to earn their Level 3 broomstick licence – you can find the wizard at the flying arena on the front lawn of Marwell Hall, but be quick as it's first come, first served. Over at the Haunted Hall, Esme the scary witch will be telling some creepy tales at 11am, 1pm & 3pm and if that's not enough spooktacular fun then for £1 you can make your own spellbinding wand. And of course, there's all the animals to see too!
Halloween Parties & Pumpkin Carving at Wyevale Garden Centre| 20-28 October 2018
At various Wyevale Garden centre's through half term week, they are hosting a range of ghoulish activities. There are Halloween parties where you can have breakfast or tea, make a witch's hat, hunt spooky characters for a sweet reward and lots of other spooktacular activities. If you're not feeling peckish then why not do a pumpkin carving session?
Halloween cake decorating at Sir Harold Hillier Gardens | 23 October 2018
Explore the art of sugarcraft at Hilliers Gardens. If your 'little one' is seven years or older, they can spend an hour and a half learning how to decorate ghost, skeleton and pumpkin cakes, biscuits and sweets. Booking is essential for this one and there are set time slots you need to book on to!
Halloween activities week at Birdworld | 22-26 October 2018
If you're near Farnham, head to the brilliant Birdworld and get involved with all of their spooky shenanigans! There's lots of different events going on between 10am-5pm every day, you can feel your hair stand on end and a shiver run down your spine as you walk through the creepy corridors of the Halloween Grotto, join in some creepy arts and crafts and have your face painted before hopping on the chilling Halloween train ride learning all about the gruesome habits of Birdworld's large inhabitants – and if that's not enough there's also a spooky trail to take part in!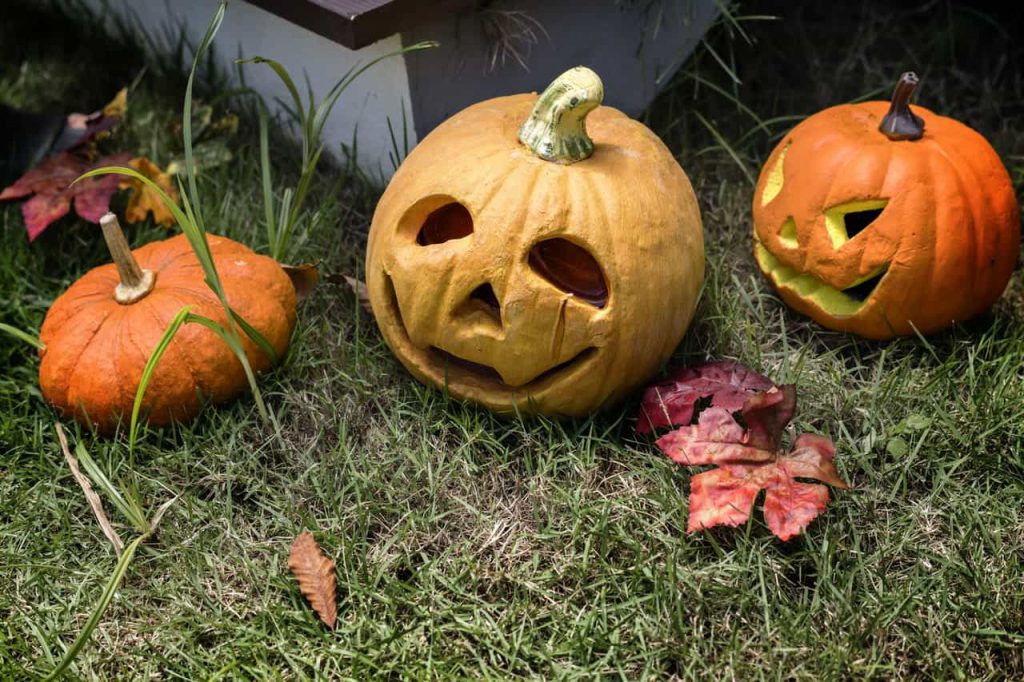 Autumn Pumpkin Festival at Royal Victoria Country Park | 13 October 2018
A charity festival to celebrate all the Autumnal treasures with the spotlight on Pumpkins and Scarecrows at Royal Victoria Country Park – there's food, drink, music, dance and flower arranging workshops and heaps more! You can even bring your scarecrow along to line Scarecrow Avenue. The biggest pumpkins in the UK will be paraded, celebrated and serenaded trying to beat last year's winning giant pumpkin. Small pumpkins are welcome too!
Halloween Monster Dash at North Walls Rec, Winchester | 28 October 2018
The Halloween Monster Dash is not only fun but it's also raising money for a fantastic charity – Wessex Cancer Trust, this is a 3km inflatable obstacle course for anyone over 1.2m tall to take part in! Duck and dive through the course in your best fancy dress and watch out for monsters lurking around corners. Once you've finished the dash, there will be food, music and other spooky activities happening!
Spot the Scarecrows at Mottisfont | 20-28 October 2018
Head down to Mottisfont this half term week and go scarecrow hunting! There are different scarecrows hiding all around the grounds – follow the trail to find them all, and make your own miniature one to take home.
Each scarecrow is a figure from Mottisfont's past so as you meet them, you'll learn more about the history of Mottisfont. Great day out for all age ranges!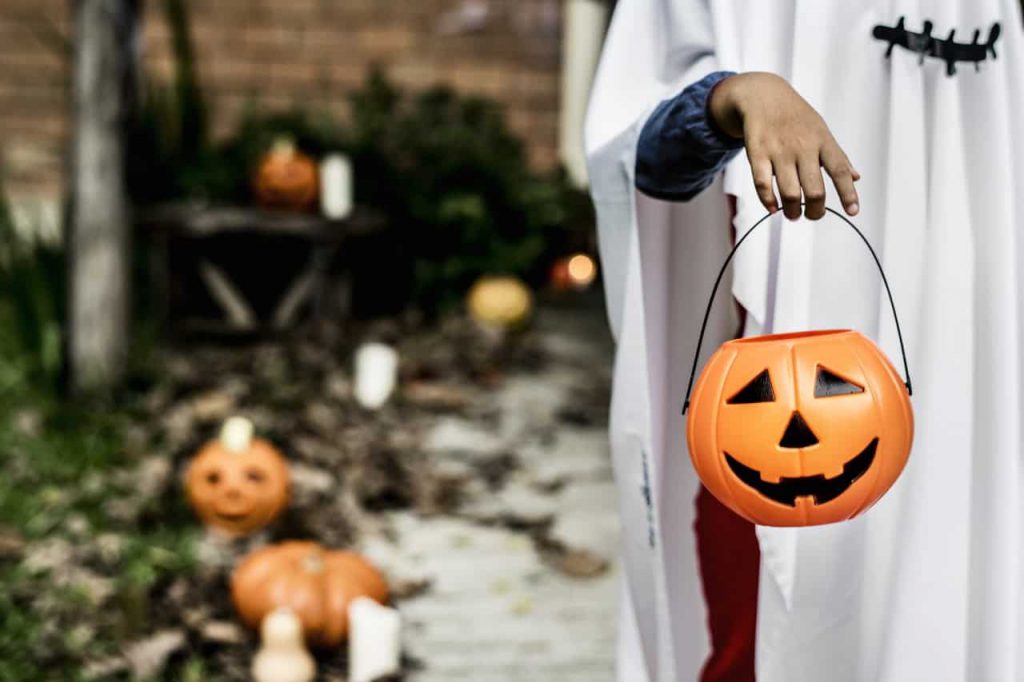 Halloween & Night at The Museum at Tudor House & Garden – 26 October 2018
Bring your little monsters in their Halloween finest to Tudor House, Southampton's most important historic building with over 800 years of history and the home of Halloween! Meet the friendly spirits in the creepy banqueting hall, have your face painted and create creepy craft items. For extra spooky surprises, why not pre-book one of the ghoulish ghost tours? The event runs from 10am – 8pm.
Freaky Down Farm at Finkley Down Farm | 20 -28 October 2018 
For one week only, Finkley Down Farm becomes Freaky Down Farm! Are you brave enough to enter the spooky stables, hunt out the monsters around the farm and take part in the fancy dress parade? Once you've been ghost chasing, why not have a boogie down at the Halloween disco or sit back and enjoy one of Silly Scott's or Nicky Trix halloween shows? There's so much spooky stuff going on…but don't forget to pay a trip to the farm animals when you're there!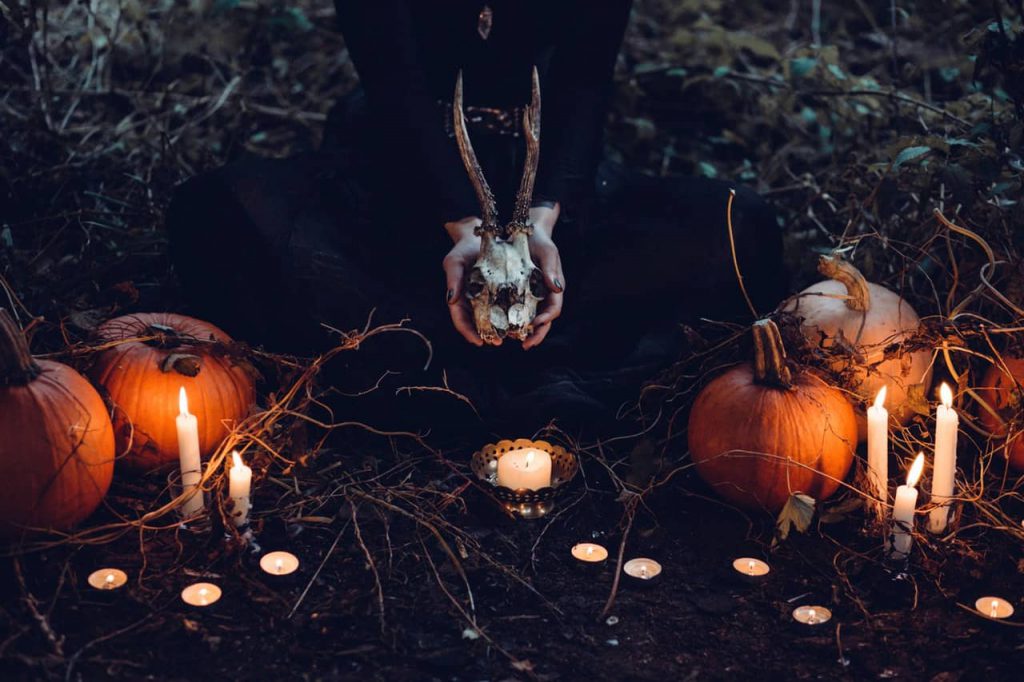 Happy Halloween & good luck if you've entered my Wizard Weekend competition!