A visit to Injoy Play Centre, Southampton
If you're local to Southampton, with kids, you may already know about the fantastic place which took over the Odeon building in Ocean Village, and if you don't you should consider taking a visit. Introducing…Injoy!
I first visited Injoy back in November when we were invited to a 1st birthday party there and although I initially shuddered at the thought of a city centre softplay, when I arrived I was pleasantly surprised!
So when it came to booking the 'antenatal bump to babies' joint birthday party – this fun house just felt like the ideal place to host 13 overexcited, sugar fuelled six year olds. Not your typical germfest – sorry, I mean softplay centre – Injoy is by far the biggest activity centre in the Southampton area. There is heaps to do there and the beauty of it all is that it's all undercover.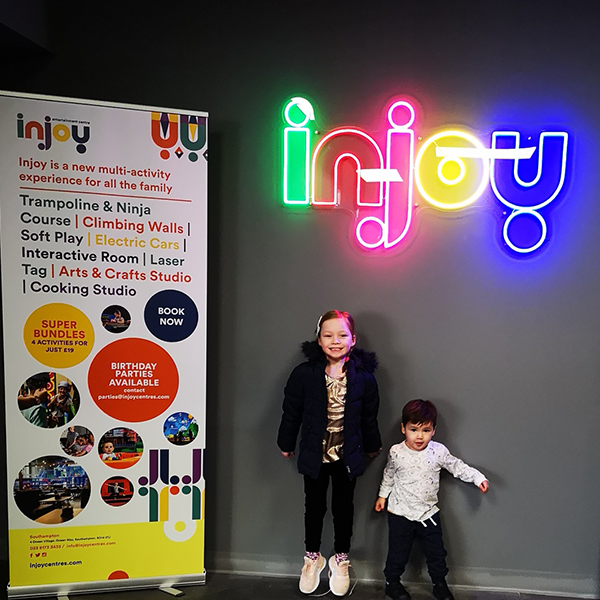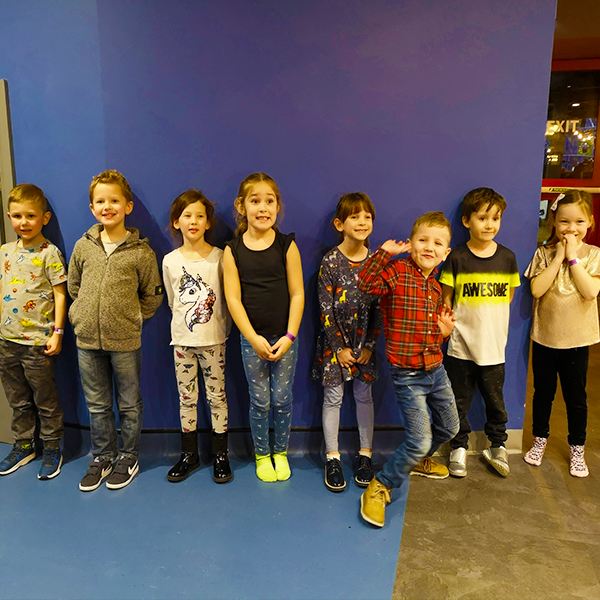 What can you do at Injoy Southampton?
Trampoline park
Softplay area, complete with separate baby section
Interactive room
Climbing walls
Art and cookery classes
Laser tag
Eat delicious stone baked pizzas, whilst your kids are entertained
Drink fizz, whilst your kids are entertained
Points 7 & 8 were undoubtedly my favourite.  
What did we do at Injoy Southampton?
There are bookable party sessions which include a dedicated Injoy party host, plus food and a private room to eat it in. We decided to just book the kids in for the 'Super Bundle' package as we were arriving after their lunchtimes.
The Super Bundle gave us four hours which was split out in to an hour of each choice of activity. We opted for Soft play, Interactive room, Trampoline and the Climbing walls. And we did this in the 1-5pm. timeslot.
Softplay Area
There's all the fun of 'regular softplay' – just supersized! There's a smaller area for babies, which is gated. The larger multi-level play areas have the giant, pretty rapid slide (if you're a 36 year old mum of two…perhaps consider planning your landing ahead of the take off…)
There's different themes and 'did you know?' facts and elements to take in too. In fact, during my time running about squeezing myself into small spaces, I learnt that the moon moves 4cm away from Earth each year.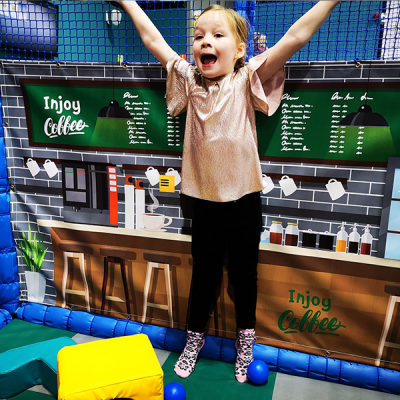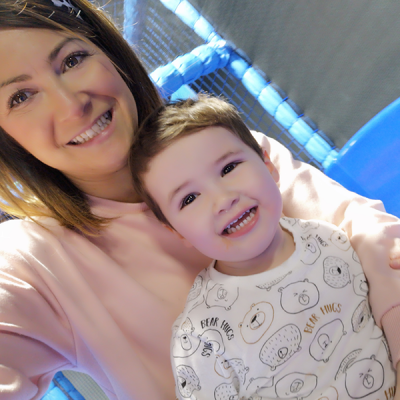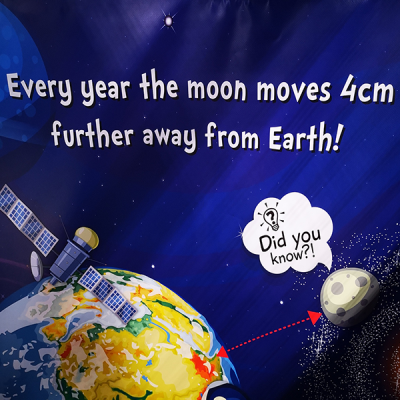 Interactive Room
This is really cool. Arlo absolutely loved it in here, dancing his little size 7's all over the 'score floor'. Let them grab a giant pencil and colour in the interactive wall, get a piece of paper, colour it in and watch it come to life projected on the moving art wall, play with the different colour kinetic sand and then take part in some more interactive games!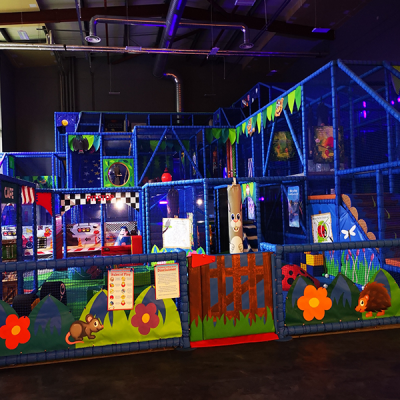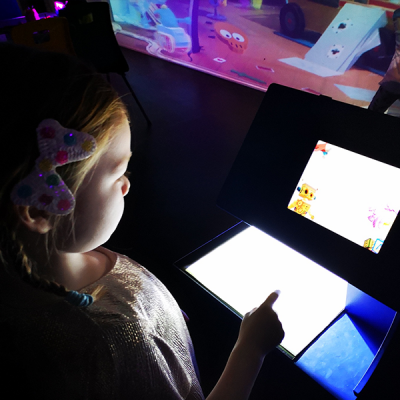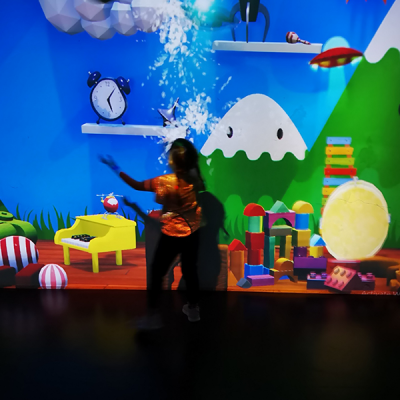 Trampoline Park
I was completely taken by surprise with the trampoline area, it was huge. After a short safety briefing, you walk out into a multi-level bounce pads all in a row – I could fully imagine a workout video taking place here!
There's an area, netted off for smaller, less confident children to play and bounce around, a dodgeball/basketball area, a ninja course to tackle and the giant airbag – which was a huge hit with all the kids and we spent most of our hour watching them queue up to launch themselves off one of the two platforms.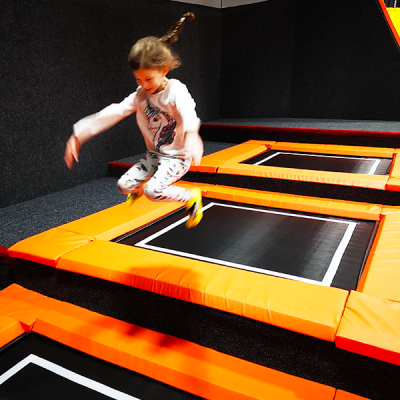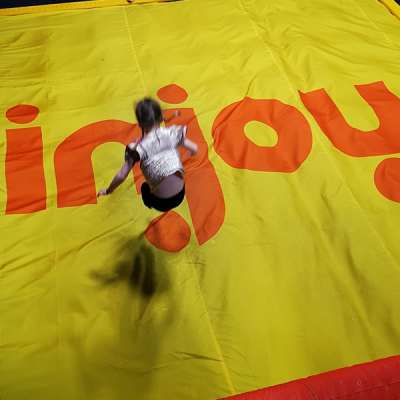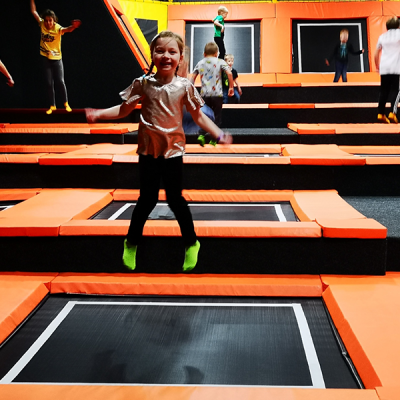 Fun Walls
At our allocated time, we headed over to be harnessed up, ready to scale the walls. There were a large selection of different bits to climb, for a mix of different abilities – the reassurance is that a member of staff clips you on and off the harness so it's super safe.
For the brave ones, there's the 'Leap of Faith' and 'The Slide'…which I can confirm is brilliant!
This area is not limited to age, more ability, but parents were told to leave the zone and watch from the perimeter. Arlo who is 2 would not have been able to manage in there by himself, so I did put my foot down to stay in there with him.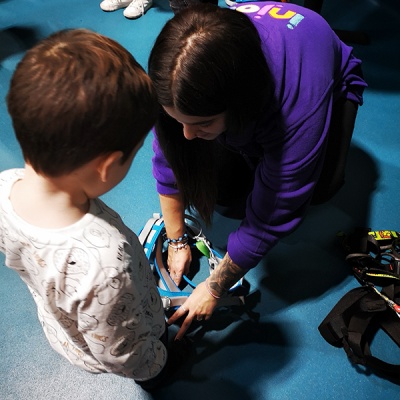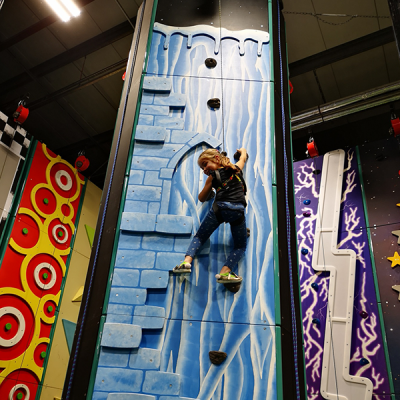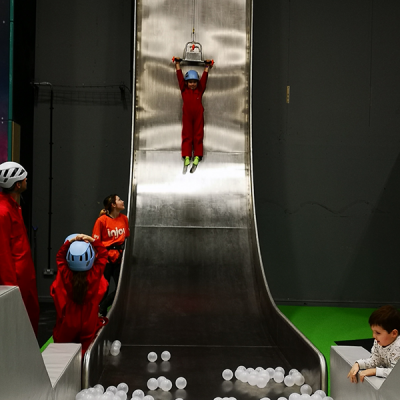 Would I recommend Injoy Southampton?
Yes! It's like having an Oxygen/Flip Out, Rock Up and Softplay centre, all under one roof. It's reasonably priced and the selection of food and drink is great. We paid £19 for the super bundle package and we all felt that was great value for money for the number of activities the kids did…and the amount of time we were there for.
There's heaps of seating in the main area, comprised of tables and benches, and if you venture upstairs there's even a cosy lounge with a bar upstairs!
All the staff we encountered were really lovely, went out of their way to help and ensured we were relaxed and had everything that we needed. On occasions, and specifically in the climbing wall section, it was a little disorganised – though we did have a herd of 13 kids with us, so that was sort of to be expected.
The motorised go-karts which are hidden behind the softplay area, are £1 for two minutes go around the track. This is not supervised though and I feel this is perhaps a little unsafe for the average age of kids 'driving' around in it.
The other thing to note, is that if you are driving, you do need to pay for parking – and like something out of the dark ages, the carpark machines only accept coins.
What was the highlight of my afternoon at Injoy Southampton?
The two bottles of prosecco that three of us mama's polished off at the end of the big day.
Oh, and watching the kids play and have such fun together.

*Sofia was gifted free entry to Injoy and the adults were furnished with flasks of tea and coffee as part of our visit. There was no obligation to write this review. As always, all reviews are my honest unfiltered opinion.